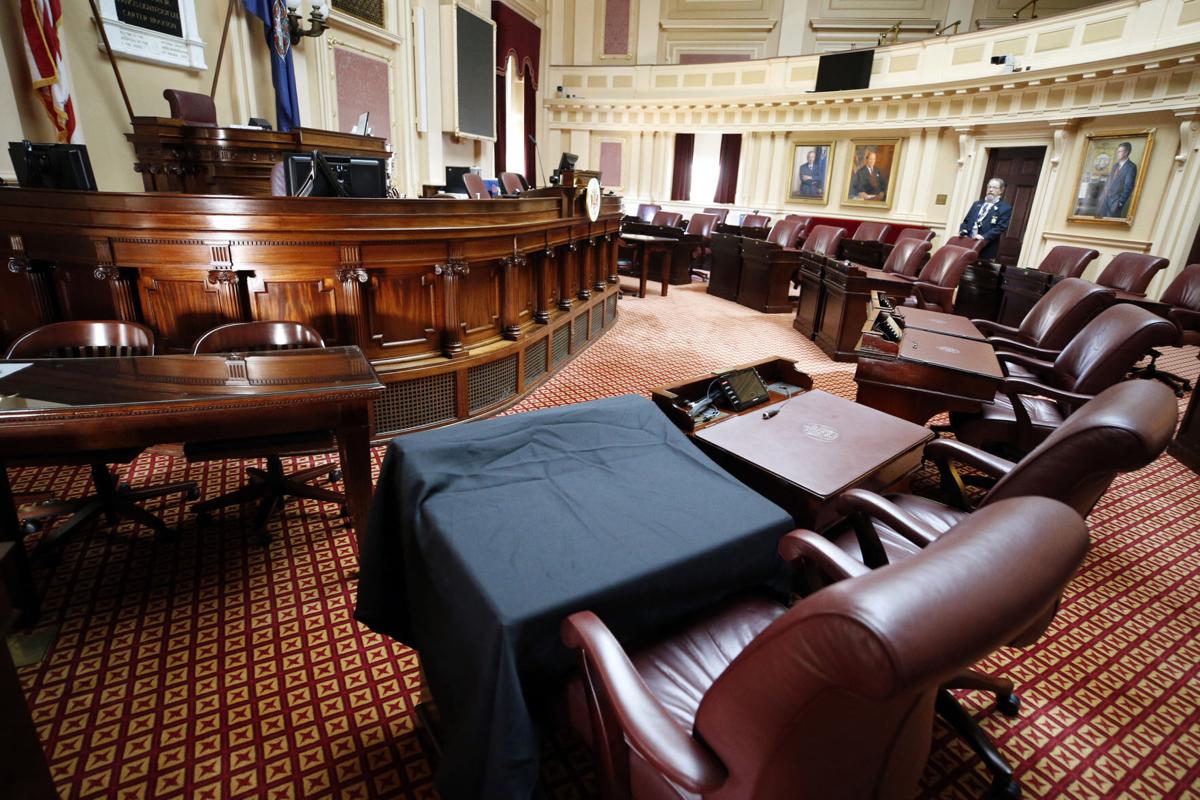 A special election to fill the vacant 38th District Virginia Senate seat has been set for March 23, Gov. Ralph Northam's office announced Tuesday.
The seat was previously held by Sen. Ben Chafin, R-Lebanon, who died Jan. 1 of complications due to COVID-19. He served since 2014.
The seat represents Bland, Buchanan, Dickenson, Pulaski, Russell and Tazewell counties, the cities of Norton and Radford and portions of Smyth, Wise and Montgomery counties.
Under state code, the governor is tasked with setting the special election date when a vacancy occurs in the General Assembly absent of the General Assembly being in session. The deadline for candidates to file to appear on the ballot is Jan. 22. Information regarding candidacy requirements can be found on the state Department of Elections website.
The General Assembly goes into session today and will conclude in either 30 or 45 days.
Three Republican candidates have announced their intentions to run, and a fourth appears on a state political website.
They include Elijah Leonard, a member of the Lebanon Town Council; Kimberly Lowe, a community activist, farmer and homeschool parent; and Jony Baker, 44, a Dickenson County sheriff's deputy, who announced his candidacy last week.
The Virginia Public Access Project also lists Travis Hackworth, 45, of Cedar Bluff, a member and past chairman of the Tazewell County Board of Supervisors as a GOP hopeful.
Hackworth is a Buchanan County native who is president and owner of Twin Enterprises, a commercial and residential contracting business based in Cedar Bluff. He also has interests in real estate, investing and manufacturing. He is married with four children.
Leonard, 36, operates Leonard Automotive. He touts himself as a conservative Republican focused on defending the Second Amendment, advocating for pro-life issues and "standing up for Southwest Virginia values," according to a statement.
A native of Southwest Virginia, he served six years in the U.S. Air Force and currently serves on the Lebanon Town Council and operates a business. He is married with two daughters.
Leonard successfully lobbied for the passage of Ruby Kate's Law, which requires newborn screening for rare genetic disorders after his own daughter was diagnosed with a rare, life-threatening disease. The bill was signed by Gov. Northam in 2018.
Lowe is director of legislative education for Global Family Alliance, a Virginia nonprofit that promotes supporting families in crisis and has been active in lobbying lawmakers in Washington, D.C., and states including West Virginia.
Lowe's website also lists her as the director of the Center of Court Reform and Justice and on the board of Chasing Freedom Virginia, a conservative nonprofit organization.