Three Marion men are facing federal drug and conspiracy charges following months of investigation into the distribution of fake painkillers containing fentanyl, according to court documents.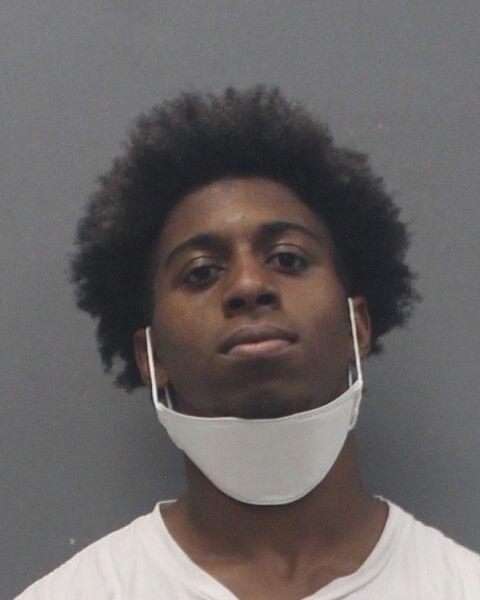 Kobe Malik Woods, Anthony P. Arrindell and Dakota Shadoe Tunnell were taken into custody Sept. 27.
In arrest warrant affidavits filed at the federal courthouse in Abingdon, Smyth County Narcotics Investigator Zachary King, an FBI task force officer, wrote that he reached out to the FBI and the U.S. Postal Inspection Service in early June for support in "an ongoing investigation of the distribution of illegal pills and fatal and non-fatal overdoses in Smyth County."
"The overdoses were suspected to result from the distribution of counterfeit 'pressed' pills that contain fentanyl, some of which were being shipped through the U.S. mail," King wrote in each of the affidavits.
King described the counterfeit pills as small, round and light blue with an imprinted "M" on one side and "30" on the other. He said they bear resemblance to the prescription painkiller oxycodone-hydrochloride, also known as Roxycodone, Roxies or M30s.
In mid-June, USPIS identified one package sent to "Malik Wood" at an address on Orange Street in Marion and three packages sent to unverifiable names at addresses on Marion Manor Drive as suspected drug packages, King said. Each of the packages had been mailed from addresses in the Los Angeles area.
Search warrants executed on the packages resulted in the discovery of what investigators believe are the same kind of counterfeit pills found earlier in the investigation.
The task force then organized a controlled delivery to Woods' address on Orange Street in Marion in late-June and a controlled pickup at the post office in Marion for one of the packages sent a Marion Manor Drive address in mid-August.
During a search of Woods' phone, investigators discovered Snapchat messages between Woods and a suspected California-based counterfeit pill trafficker, according to the complaint.
At the controlled package pickup in August, investigators met Arrindell as he was exiting the building with the package.
As part of the investigation, law enforcement also organized a controlled buy in early September, during which a confidential informant contacted Tunnell via Snapchat to set up the transaction. The pills obtained during that purchase were similar to the counterfeit pills seized earlier in the investigation, King wrote in Tunnell's arrest affidavit.
Tunnell, Arrindell and Woods were each charged with possession of a controlled substance with intent to distribute and conspiracy to possess a controlled substance with intent to distribute. Tunnell and Woods face an additional charge of using a communication facility in committing a drug offense.
Similar arrests have been made across the country over the past few weeks. In a press conference last Thursday, DEA Administrator Anne Milgram said the DEA, in partnership with local, state and federal law enforcement agencies, launched a public safety surge to combat a flood of fentanyl and fentanyl-laced pills across the U.S.
At least nine overdose deaths are being investigated in connection with the effort.
As part of the surge, Milgram said nearly 100 investigations had been launched and more than 60 search warrants had been executed. As a result, she said, 810 arrests had been made and 1.8 million fentanyl-containing pills had been seized. Felony charges are pending in both state and federal courts.
"To put it simply, in eight weeks the DEA and our partners have seized enough fentanyl-laced pills to kill 700,000 Americans," she said.
Milgram said the counterfeit pills were being made by drug cartels in Mexico using precursor chemicals supplied by Chinese companies and are then sent to the U.S., where they are sold both on the street and on social media platforms, including Snapchat and Instagram.
The counterfeit pills are made to look nearly identical to prescription drugs like Oxycontin, Vicodin, Percocet and Xanax, Milgram said.
"When we say counterfeit pills, I want to be very clear, we mean pills that are fashioned to look like legitimate pills that might be prescribed by your doctor," Deputy Attorney General Lisa Monaco said.
On Sept. 27, the DEA issued a public safety alert and launched its "One Pill Can Kill" campaign to inform Americans about the dangers of fake prescription pills.
"This is a national emergency, and this is just the start of the work that the DEA will do to address it," Milgram said.