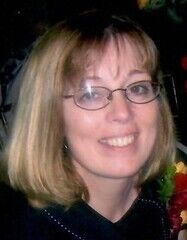 BRISTOL, Tenn. – Beth Ann Beard was an avid NASCAR fan who made annual pilgrimages to Bristol Motor Speedway.
Last weekend, however, the 65-year-old woman from Goshen, Indiana, lost her life after being struck by a car on Volunteer Parkway (U.S. Highway 11E) near the speedway.
"She was always kind and considerate and caring to everybody every day," her brother-in-law Dean Douwsma, 62, said Tuesday.
On Saturday, at approximately 10:21 a.m., officers with the Bristol Tennessee Police Department responded to a motor vehicle crash with injury.
A 2013 Honda CRV was traveling southbound on Volunteer Parkway, when it struck Beard - a pedestrian who was crossing the roadway.
Beard was transported to Bristol Regional Medical Center following the incident but died from her injuries, according to the police report.
"We are heartbroken to learn of the fatal accident on Highway 11E Saturday morning. On behalf of the BMS team, we send our sincere condolences and prayers to the Beard family and their friends," Jerry Caldwell, executive vice president and general manager of Bristol Motor Speedway, said
In her hometown of Elkhart, Indiana, Beard worked for about 30 years for Summit Ridge Automotive Repair, a business owned by Douwsma.
There, she served as office manager and receptionist.
"It's empty," Douwsma said. "There's a big, empty hole here right now because everybody loved Beth. She was super patient with people she helped."
Beard tried to assist customers solve their automotive problems, Douwsma said.
She also witnessed her Christian faith, he said.
For about a decade, Beard traveled to Bristol and went camping with her husband, Mike Beard, while also attending NASCAR races, Douwsma said.
"They would always go to Bristol, for sure," he said.
Now, in Indiana, the family is "scrambling" and in shock, he said.
Beard loved people and people loved her, said Casey Miller, a funeral director for Yoder-Culp Funeral Home at Goshen, Indiana, where services for Beard are slated for Sunday and Monday.
"She was just very loving, just very nice," Miller said. "She was one of those people who just seemed to be smiling about things."