CHEROKEE, N.C. — Everyone in this tiny North Carolina mountain community seems to know Richard Sneed.
Whether walking through the gleaming $128 million Cherokee schools complex, across the parking lot of the expanding Cherokee Indian Hospital or driving his black Chevrolet Suburban through this town of 2,138 last Wednesday, all offered a wave, hug or handshake. That included elders in a hospital waiting room, the school secretary who calls him "Richie" and the assistant principal who used to be his "boss" when he was a vocational teacher.
In every case, Sneed — a Marine turned teacher and former pastor — responded in kind, calling each by name, asking about their family or reminding them to give him a call.
No longer working in the classroom, the youngish 52-year-old Sneed serves as principal chief of the sovereign Eastern Band of the Cherokee Indians. He emerged with a four-year term — following a contentious election last September — but has held the office since 2017, advancing from principal vice chief after his predecessor was removed from office.
Sneed, whose tribe owns the Harrah's Cherokee Casino in Cherokee and the Harrah's Cherokee Indian River Casino in Murphy, North Carolina, is leading efforts to secure legislative approval and establish a Cherokee Indian casino at The Pinnacle in Washington County, Virginia.
The proposed 75,000-foot casino and 300-room hotel directly challenges the proposed Hard Rock Bristol Resort Casino and Hotel planned for the Bristol Mall in Bristol, Virginia. Southwest Virginia is expected to receive only one casino license once the General Assembly completes its work on gaming legislation.
In Bristol, public concerns have been raised about potential increases in crime, drug addiction and other social issues that might accompany a casino.
"There are negatives in every community. The issue is, do you have resources to mitigate? Do you have resources to intervene on the front end to put preventive measures in place? Having the resources gives us the ability to mitigate the negatives — but they exist everywhere," Sneed said. "There is a drug problem everywhere. The difference is, because of gaming, we have the resources to mitigate these issues. We have the resources to deal with addiction issues."
He then provided a tour of the school and health care complexes as evidence that gaming's positives have outweighed — and helped tribal leaders address — negatives.
Education at forefront
A short drive out Elk Crossing Lane is Cherokee Central School, a $128 million, three-building campus with elementary, middle and high school facilities — all built with revenues from gaming.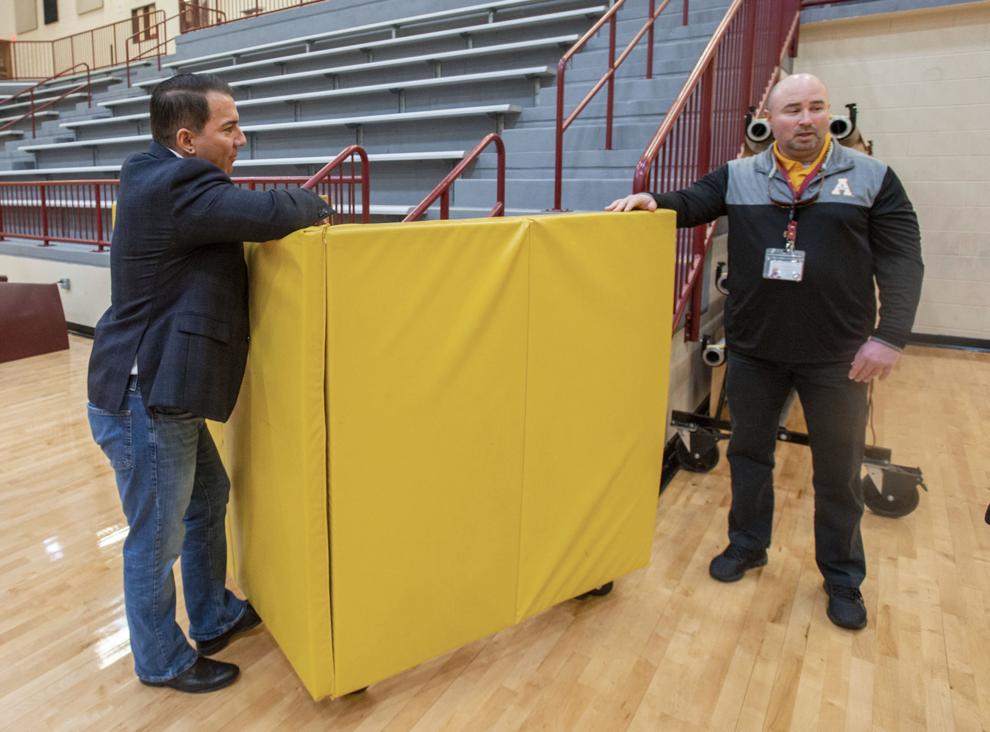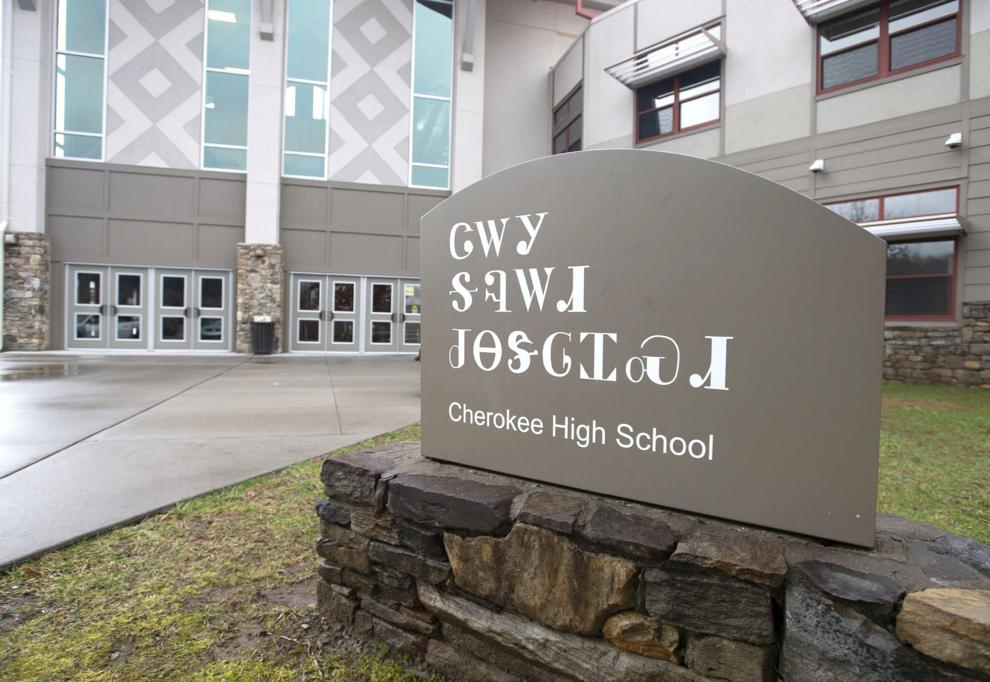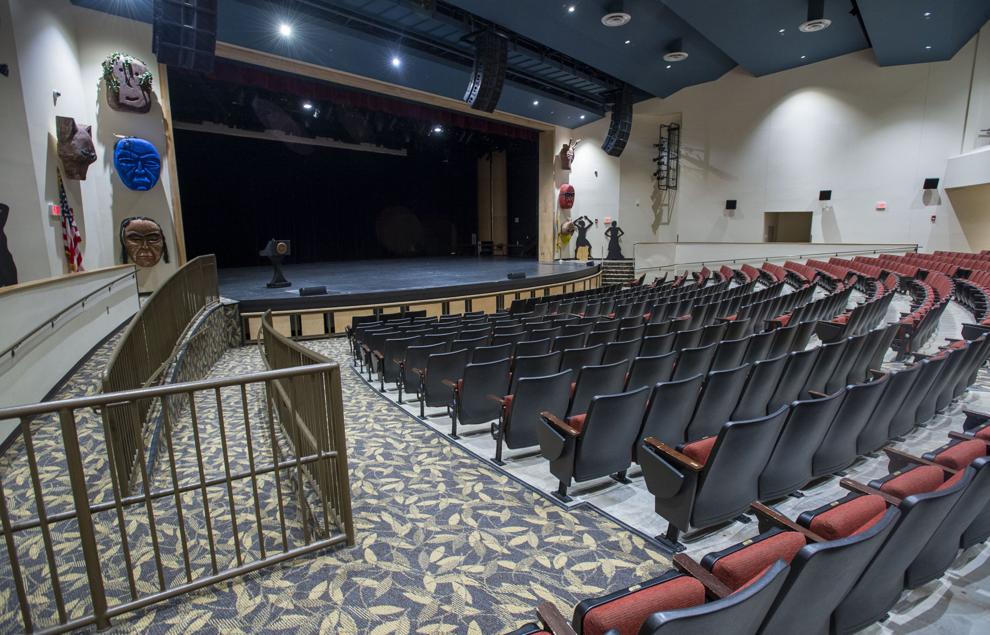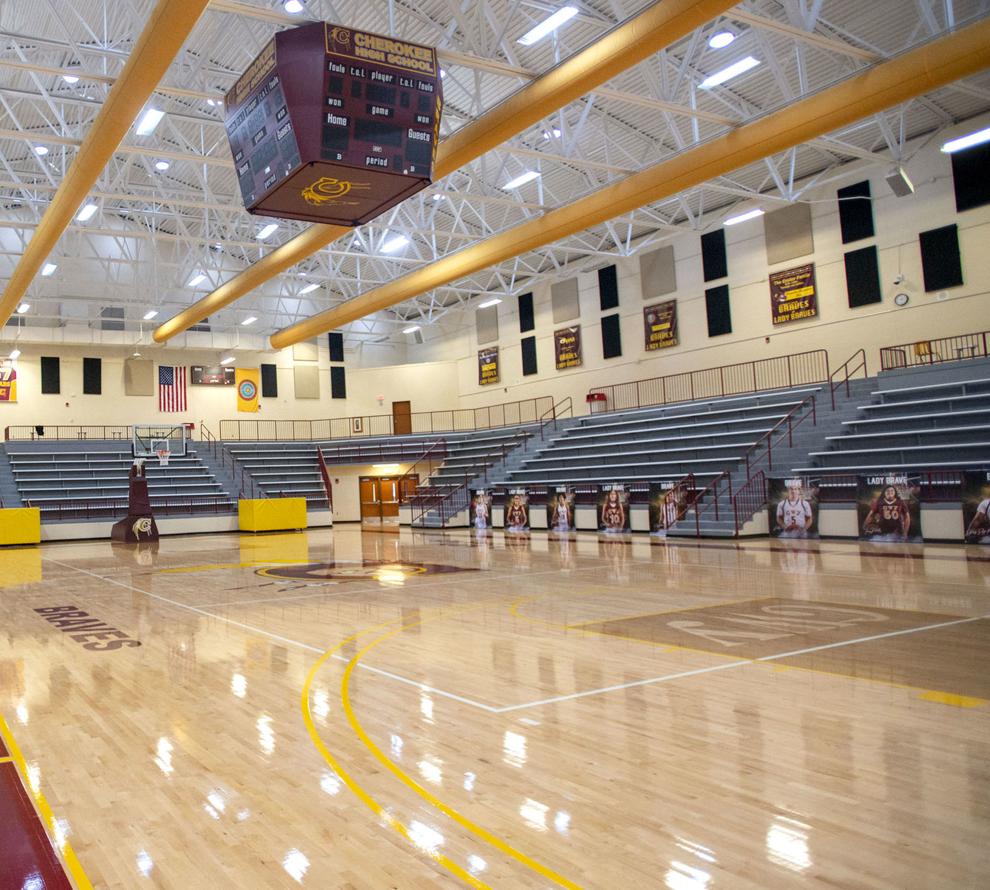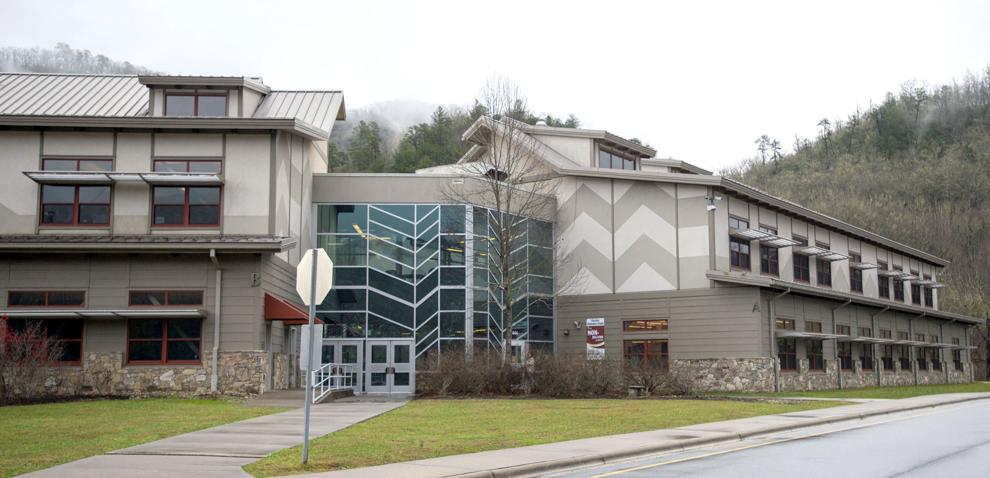 It is highly secure campus. Every driver entering the property must show ID — including the principal chief — state their business and have their license tag recorded.
The school buildings are immaculate; its football complex features a turf field, weight room and seating for thousands that would rival some colleges. Its basketball facilities and performing arts center, with seating for 1,100, are equally impressive for a high school with just 355 students.
"It's about resources. Do you have the resources to provide the services that your community needs and your children deserve? The answer for us is 'yes we do,' but it wasn't always that way," Sneed said.
Craig Barker is assistant principal at Cherokee High School, where he's worked for the past 15 years.
"In this community, education is at the forefront. We got a new school back in 2009, and you can tell the level of commitment that Eastern Band of Cherokee Indians has to educating youth on the Qualla Boundary [the tribe's 56,000-acre reservation]. "We take great pride in our facilities and the education system we have in place."
The high school offers a "phenomenal" career and technical education with courses in foods, family and consumer science, auto mechanics, carpentry, agriculture, horticulture, business classes and entrepreneurship programs, Barker said.
"We have partnerships with Appalachian State University, Western Carolina University, UNC-Asheville and Southwestern Community College where our students can take college classes and be dual-enrolled and receive those college credits," he said. "For a school our size, it is unprecedented the resources and benefits we have."
Much of it is due to resources available and the partnerships with other entities, Barker said.
While most students are tribal, the school has a financial agreement with the state and local counties if students who are not Native American want to attend.
"I think the thing the tribe is most proud of is we're now able to fund post-secondary education for our citizens and currently have about 480 enrolled in post-secondary education — be that a community college, local university. We have one student at Yale who graduated from Harvard last year," Sneed said. "The fact is we now have the resources to invest in our people and invest their future — so they're empowered to make a good living for themselves and their families."
Health care
Across town, the 150,000-square-foot Cherokee Indian Hospital opened in 2015 at a cost of $82 million. It was designed and constructed with tribal funds — primarily from gaming. The tribe took control of its health care from the federal Indian Health Service, Sneed said.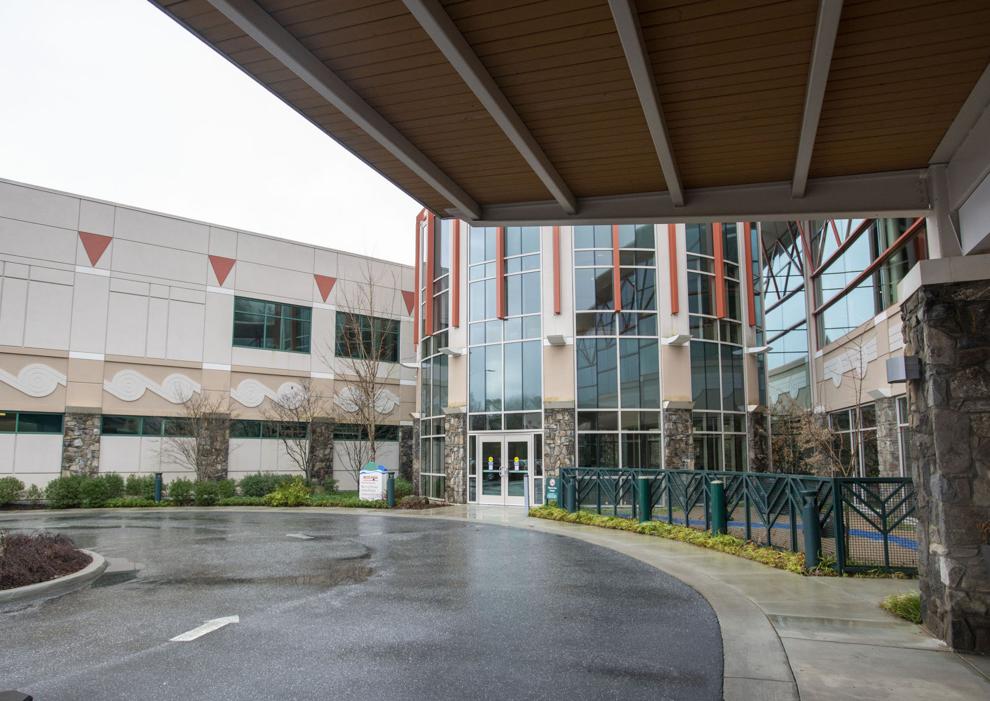 The colorful facility consolidates health care services — from walk-in clinics and pharmacy to emergency room to surgery, hospice and mental health treatment — under one roof.
It, too, is expanding, and phase two is solely dedicated to expanded mental health services and addiction treatment.
"People ask if there are addiction issues on the Indian reservation. There are addiction issues everywhere" Sneed said.
They previously established a rehabilitation center to help people with opioid addiction, but Sneed said the "missing link" was transitory care. The hospital expansion will include secure rooms with physician-managed and monitored suboxone therapy.
Sneed said the new treatment center will be "cutting edge."
Beyond that, the tribe helps fund hospital services.
"We're able to supplement the operation of our hospital. This past year was $16 million. We do get federal dollars from Indian Health Service, but it is a fraction of the actual operational cost," Sneed said. "Our annual spend per tribal citizen is around $6,200 per year — a fraction of the private sector. We're really proud of the impact gaming has had to allow us to provide for the health care needs of our citizens."
Before building the hospital, the tribe took on addressing its own public health needs.
"Prior to gaming, we were reliant on the counties, and counties here were on a shoestring budget for public health and were very limited in services they were able to provide," Sneed said. "The tribe made the decision to operate our own public health and human services division. We've been doing that now for about 10 years and now have 240 employees in the health and human services division offering a wide array of services from elder care to DSS [social services], what we call our family safety program."
Low unemployment
Unemployment in Cherokee is virtually nonexistent, Sneed said.
"I tell people all the time, everyone who wants to work is working. If someone is not working it's because they don't want to work," Sneed said. "When I took office, the tribe had 200 open positions. I've since done away with about 100 of those — took them out of the budget. The casino, at any given time, has 100 to 200 open positions at this property."
The Harrah's Cherokee Casino employs 4,200 people, and the majority are non-tribal. Those wages represent a $250 million impact locally in Swain and Jackson counties.
"If you go back — prior to gaming — all of western North Carolina as a region was very seasonal. It was not uncommon to have double-digit unemployment, especially once the leaves fell off the trees. During the winter months, it was not uncommon to have 10, 12, 15 or 20% unemployment," Sneed said. "There was not a lot of industry and, after NAFTA [North American Free Trade Agreement] passed, there is almost no industry out here as far as manufacturing goes."
Over in Murphy, North Carolina, where the Cherokee have operated a smaller casino for five years, annual unemployment has fallen from 13% to 5%.
Gaming dollars
Gaming generated $393 million in profit for the Eastern Band in 2018, nearly $400 million in 2019, and is forecast to exceed $400 million in 2020. The casino generated $449 million profit in 2007, prior to the national recession, according to information provided by the casino marketing department.
Tour buses, personal cars and trucks pull into the glistening Harrah's Cherokee Casino/Hotel complex at the edge of town at all hours, disbursing gamblers of all ages and nationalities. Whether they finish up or down, all contribute to the economy.
The casino/hotel property underwent a $650 million expansion that was completed in 2012, and another, roughly $300 million expansion is underway. A 3,000-spot parking garage is nearly complete, and cranes are in the air for work to begin soon on a fourth hotel tower that will add 725 rooms to the existing 1,100-room capacity — making the largest hotel in the Carolinas even bigger.
Work is also to begin soon on an 85,000-square-foot convention center, and plans further include a sports betting center, additional retail and dining and a number of other amenities. Sneed sees the commercial convention business as the next major growth area for the tribe and its facilities.
"Last year in Las Vegas, gross gaming revenue from conventions outpaced gross gaming revenue, so it's a huge industry," Sneed said. "It's a big spend, but our participation was miniscule because of the limited space we have at our property. We've got 20,000 feet — it's a ballroom and it's a beautiful space — but we didn't have room to do anything major. The design will lend itself to do car shows, truck shows, basketball tournaments, volleyball tournaments, gymnastics, cheer, whatever."