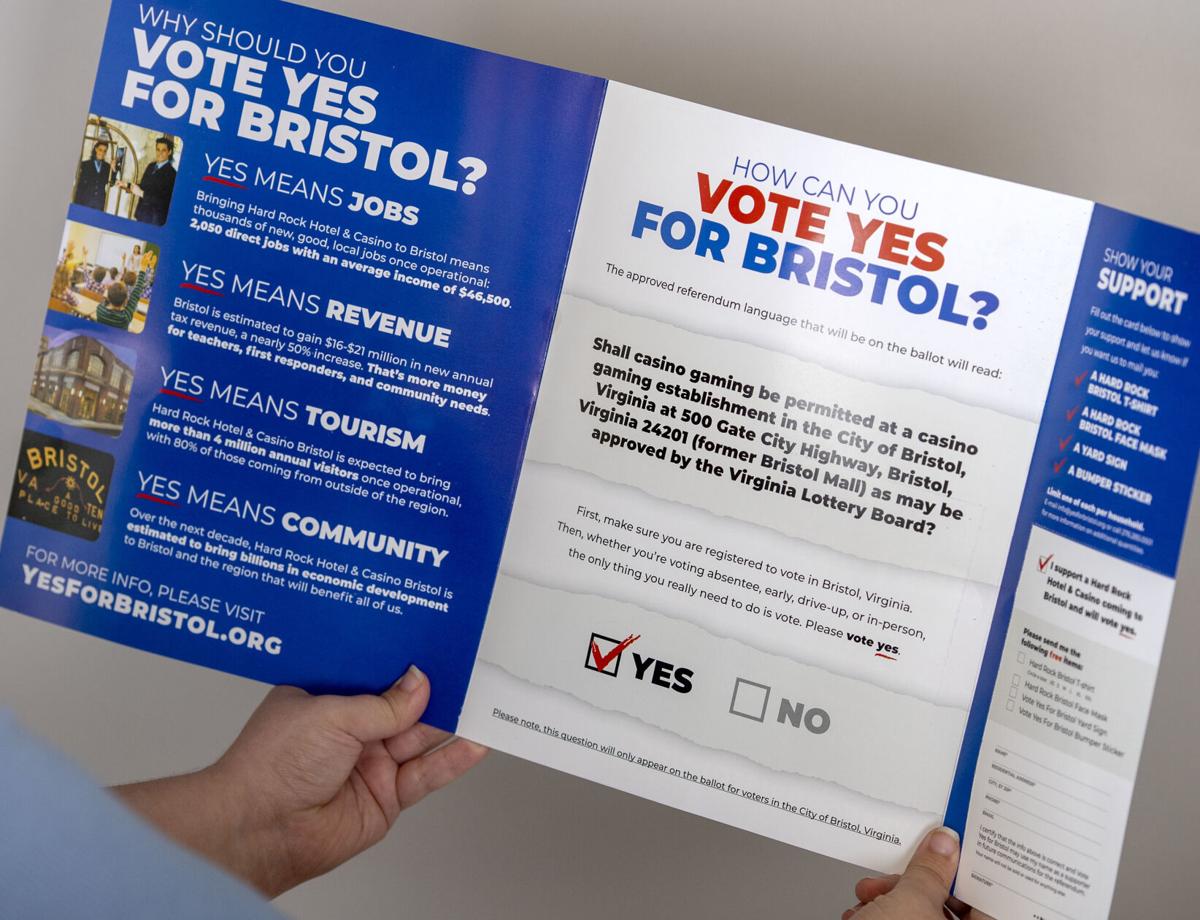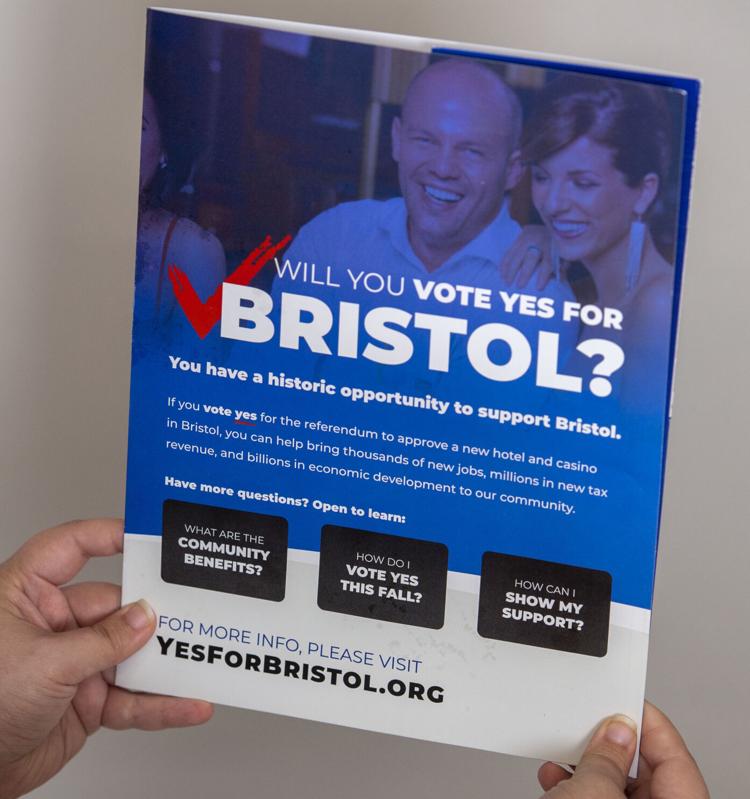 BRISTOL, Va. — A colorful four-page flyer extolling the benefits of the proposed Hard Rock Bristol Hotel and Casino arrived in city mailboxes this week.
It represents one of the first steps of the effort to convince city voters to approve the casino question that will appear on voting ballots this fall. Last week, organizers announced a committee to lead the promotional efforts, launched a website and social media programs to answer questions and promote the project.
"We are excited to begin communicating our positive message about how the Hard Rock Hotel & Casino will bring thousands of good paying jobs and millions in much needed tax revenue to Bristol, Virginia. This mailer is just the beginning of this effort," campaign manager Lindsey Holman wrote in an email.
The mailer contains an offer for free items, including a T-shirt, yard sign, bumper sticker and face mask, for anyone who returns an attached card indicating that person supports the casino project. By signing the card, the signer certifies they plan to vote for the casino and gives the committee permission to use their name as a supporter in future communications, according to the mailer.
The casino committee is co-chaired by Jim Allen, chairman of Hard Rock International; Jim McGlothlin, chairman and CEO of The United Co.; and Clyde Stacy, president of Par Ventures — the three principals involved in trying to establish the casino at the vacant Bristol Mall property on Gate City Highway.
Beginning Sept. 16, city voters will have the opportunity to vote for or against the casino proposal. Changes in state law will allow early voting to begin 45 days in advance of the Nov. 3 general election. Changing the state law to allow voters in five economically challenged cities to consider casinos by referendum took about three years to work through the General Assembly.
The referendum language will read, "Shall casino gaming be permitted at a casino gaming establishment in the city of Bristol Virginia at 500 Gate City Hwy., Bristol Virginia 24201 (former Bristol Mall) as may be approved by the Virginia Lottery Board?"
"Will you vote yes for Bristol? You have a historic opportunity to support Bristol," is the headline on the front of flyer sent to city households, according to the casino team.
Beyond the casino and a planned 300-room hotel, the project is to include restaurants, bars, a spa, shopping, entertainment opportunities, meeting and conference space.
The Hard Rock project is forecast to create 2,000 jobs with average salaries of $46,500; generate $16 million to $21 million in new tax revenue for Bristol, Virginia annually; additional gaming revenue for the city and neighboring counties; and attract millions of annual visitors, a study previously showed.
The mailer touts the increase in jobs, revenues, tourism and other economic development benefits to the city and region.
Be the first to know
Get local news delivered to your inbox!