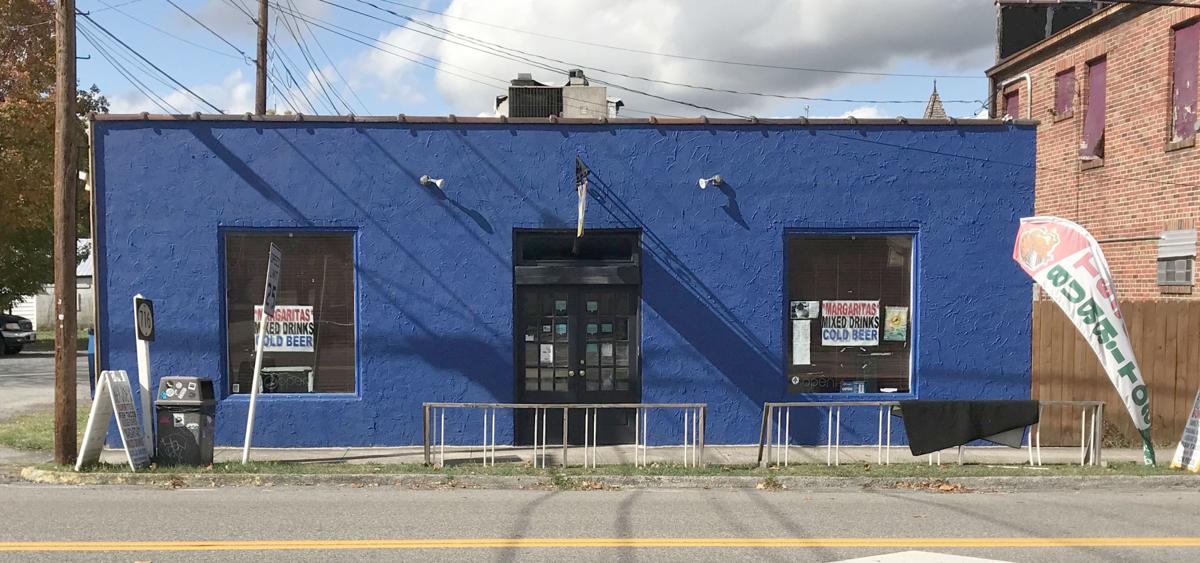 DAMASCUS, Va. — Police arrested two brothers on disorderly conduct and assault charges after a video posted on social media showed them yelling anti-Semitic comments at a man, according to the Damascus Police Department.
In the video, the two men, Joseph Killian, 33, and Henry Killian II, 35, use multiple expletives as they yell slurs at the man, who filmed the encounter. Court documents identify him as Craig Johnston.
Henry Killian, who points his middle finger at Johnston throughout the interaction, says, "You should get in a f---in' Jewish oven and die like your ancestors."
At one point, Joseph Killian swats at the camera. It's unclear if he makes direct contact with Johnston.
The interaction occurred Monday outside Hey Joe's, a taco restaurant off South Shady Avenue owned by the Killians' father, according to Damascus Mayor Jack McCrady.
Phone calls to the restaurant and knocks on the door were not answered.
McCrady said he was extremely disappointed after viewing the video. He said those views don't reflect the people of Damascus — a town of 800 with nine churches — or its local government.
"It's a very, very, very embarrassing situation," McCrady said. "It's appalling that anyone thinks like that now."
The Killians were both charged with disorderly conduct, charges which Damascus Police Chief Mike Hounshell said were a result of the totality of the exchange, including the anti-Semitic comments and expletives.
"We don't tolerate that behavior in the streets," Hounshell said.
Joseph Killian was also charged with assault and battery. That charge was brought because the video shows him apparently striking Johnston or his phone.
According to Hounshell, Johnston reported the interaction to police and showed them the video. He told police he originally met up with the Killians to purchase marijuana, Hounshell said.
It's unclear what happened before the events of the video, but Hounshell said the Killians' version of events differed from Johnston's statements. No drugs were exchanged, Hounshell said.
Johnston isn't from the area, according to Hounshell. He was hiking through and stopped in Damascus, although he knew the Killians before the events of the video, Hounshell said.
The Appalachian Trail Conservancy, a group that works to preserve and protect the trail, issued a statement on Twitter.
"We join the town of Damascus in strongly condemning such hateful actions. The ATC and its community partners work hard to create a welcoming and open place for all visitors."
The Killians are not Damascus natives. They're originally from the Charlotte area of North Carolina, McCrady said.
The video was originally posted to Johnston's Facebook page. He removed it at McCrady's request.
McCrady said he asked for it to be taken down primarily because he feared for the town's safety. He cited recent events in Charlottesville, Virginia, where in August a group of neo-Nazis and white supremacists gathered to protest plans to remove a Confederate statue, a gathering that turned deadly.
However, the video remained online on a streaming video website. On that site, more than 300,000 views were reported by Tuesday evening.
The video's link was posted to the social media site Reddit, where by Tuesday evening it had received more than 2,500 comments and nearly 11,000 upvotes, which allow Reddit users to vote on whether a piece of content should be listed higher on the site's ranking system.
Rabbi Arthur Rutberg of the B'Nai Sholom Congregation in Bristol, Tennessee, said he felt "disgust" when he saw the video Tuesday morning. Rutberg has been at the Bristol synagogue for two years and said that, in that time, he hasn't heard of any similar incidents.
"The Jewish community here has, from what I know, been pretty much removed from that type of thing," Rutberg said.
As of Tuesday, the Killians had not received bail and remained in the Southwest Virginia Regional Jail in Abingdon. Court records show their next appearance is scheduled for Dec. 6 at 9 a.m.
Henry Killian waived his right to counsel and planned to hire an attorney, according to the Washington County General District Court clerk's office. Joseph Killian asked for a court-appointed attorney.
It was unclear Tuesday evening who was representing Joseph Killian or if his brother had hired an attorney.
Be the first to know
Get local news delivered to your inbox!