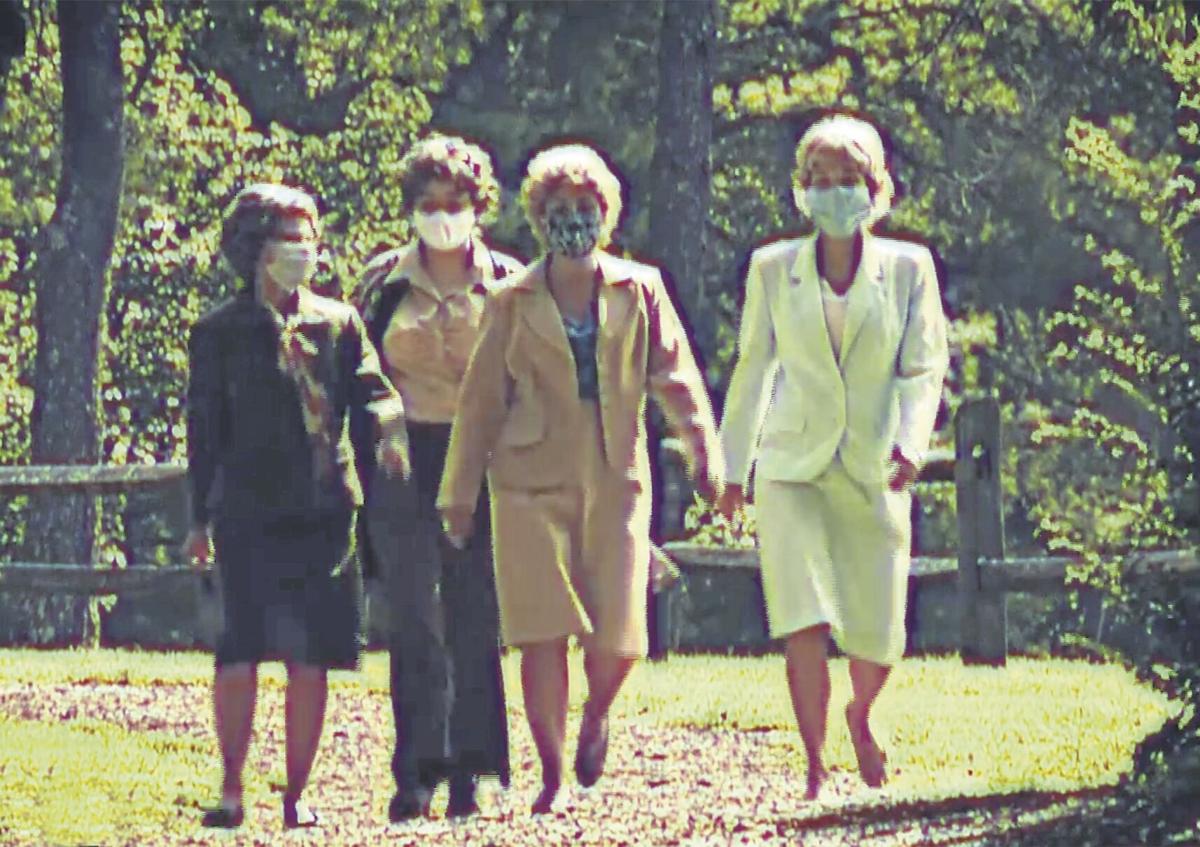 BRISTOL, Tenn. — To encourage residents to wear a mask, the city of Bristol, Tennessee's Department of Community Relations made a video parodying the opening to "The Golden Girls" TV show.
The city debuted the video on its Facebook page Aug. 25. As of Wednesday afternoon, it had been viewed more than 47,000 times and had hundreds of shares, likes and comments.
The video features four employees of the city Parks and Recreation Department as characters named "Anita Masque," "Quarantina Turner," "Rona V. Irus" and "Sanni Tizer" doing various activities throughout the city while wearing face masks amid the COVID-19 pandemic. A parody cover of the song "Thank You for Being a Friend" plays over its duration.
Jon Luttrell, Bristol, Tennessee's director of communications, came up with the idea while working with the community relations departments for Kingsport and Johnson City on COVID-19 safety awareness initiatives. He said Kingsport's department made a graphic that said "Thank You for Wearing a Mask."
"It was the end of a long day, and when I saw the message 'Thank You for Wearing a Mask,' 'Thank You for Being a Friend' popped into my head," Luttrell said
He said it only took three to four hours to shoot and edit. The only cost the city incurred was the $30 it spent on costumes, plus salaries of staff members who participated, Luttrell said. The department may do more videos like this in the future, he said.
The video was played at Bristol Tennessee City Council's Tuesday night meeting, and City Manager Bill Sorah said city officials appreciate the work done by the Community Relations Department. Councilwoman Margaret Feierabend added that the video displays the department's talent.
The majority of those who commented on the video also had positive things to say. Some, like Nicholas Allemand and Brenda Case, said they loved it. Adam Strouth complimented the city on a job well done.
Carmen Pirc commented, "Never been more proud to be from Bristol."
But some others were not amused. Daniel Cormier said, "What a joke. Our city is so sad! I'm not very proud to be from Bristol right now."
Megan McAmis commented, "Quite possibly the most pathetic thing I've ever seen ..."
Concerned about COVID-19?
Sign up now to get the most recent coronavirus headlines and other important local and national news sent to your email inbox daily.