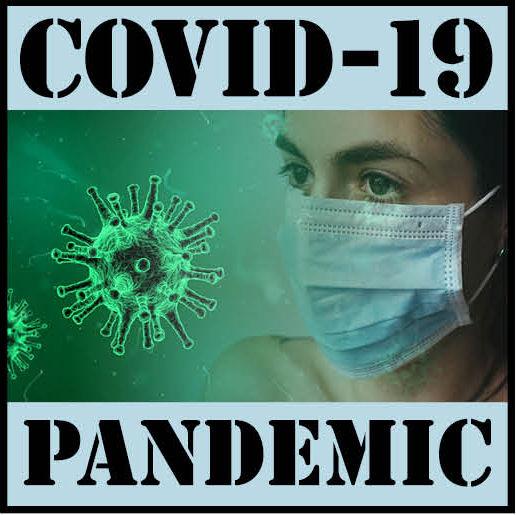 BRISTOL, Va. — City residents have fared better with COVID-19 than many nearby localities, but the virus remains a threat until a vaccine is approved, a health official told City Council on Tuesday.
Dr. Karen Shelton, medical director of the Mount Rogers Health District, provided details about cases in the city and Southwest Virginia during the council's regular meeting. The city of just under 17,000 residents has recorded fewer cases, hospitalizations and deaths than many other areas, including neighboring Washington and Smyth counties and across the border in Tennessee.
"We have substantial rates for our community. I think we [Virginia] have some stricter guidelines in place, we have not had some of the large events Tennessee has had — some of the wide-open places that people go like Pigeon Forge, some of the touristy areas. Some of the large events in Virginia have been canceled," Shelton said after the meeting.
Bristol, Virginia has recorded 216 cases since the pandemic began in March, while the more populated Washington County has had more than 740 cases and neighboring Sullivan County, Tennessee, nearly 2,800 since March.
The city's seven-day average is three new daily cases, or 15.6 per 100,000, while Washington County's average is 13 new cases per day, or 23.9 per 100,000.
Bristol reported just four total cases from March through July 1, but that number climbed to 57 by July 31 and 121 by Aug. 31. The city had more than 60 new cases in September, and 32 cases have been diagnosed in the first two weeks of October, according to the Virginia Department of Health.
Fourteen city residents have been hospitalized since the pandemic began, and there have been seven deaths compared to 72 hospitalizations and 21 deaths in Washington County, while Smyth County has had 578 total cases, 51 hospitalizations and 22 deaths.
For comparison, Sullivan County reported 192 of its 2,782 cases were hospitalized, and there were 39 deaths. Its daily case rate is 31.2 per 100,000 residents, according to the Tennessee Department of Health.
There were 23 cases diagnosed in Bristol, Virginia last week, up from 18, seven and eight cases diagnosed during the previous three weeks.
Washington County, Virginia, reported 94 new cases last week, the most in a single week since the pandemic began, while Smyth County had 37 new cases last week — down from 64 the week before.
Testing positivity across the entire district has declined to 5.9%, Shelton said.
Shelton was highly complimentary of the Bristol, Virginia school system and its efforts to enforce social distancing, sanitary surfaces, mandatory masks and other steps to reduce exposure to the virus since classes resumed Aug. 20.
"They [schools] have done an excellent job. We appreciate the hard work they're doing," she said. "It's hard to keep those masks on the children. … When we have a case — either a student or teacher — and we do our contact tracing, thankfully we generally do not have quarantines because they're doing such a great job. … What they're doing to reduce their risk, they're doing an excellent job."
Shelton said the district has seen multiple outbreaks in churches and urged people to worship safely by wearing face coverings at all times, staying 6 feet apart or 10 feet if singing or shouting, practicing good hand hygiene and avoiding passing objects among congregants.
She also urged families to plan Halloween activities carefully to avoid possible exposure.
"You just have to be aware there are no zero-risk situations," Shelton said. "Wherever you go and whatever you do, you have to assess the risk of your activities — for yourself and for your loved ones."
Prior to her presentation, Mayor Bill Hartley urged people to continue wearing masks in public, social distancing whenever possible and practicing good hygiene so schools and businesses can remain open.
City Manager Randy Eads said City Hall remains locked to minimize the spread of COVID-19, but the public can call and make appointments if they have business with the city. All visitors to City Hall are required to wear face coverings and will have temperatures taken.
In other matters, no one spoke against a Bristol Redevelopment and Housing Authority proposal to establish a resource center near the "five points" intersection off Lee Highway. Following Tuesday's public hearing, the BRHA request for a special exception goes next to the Planning Commission.