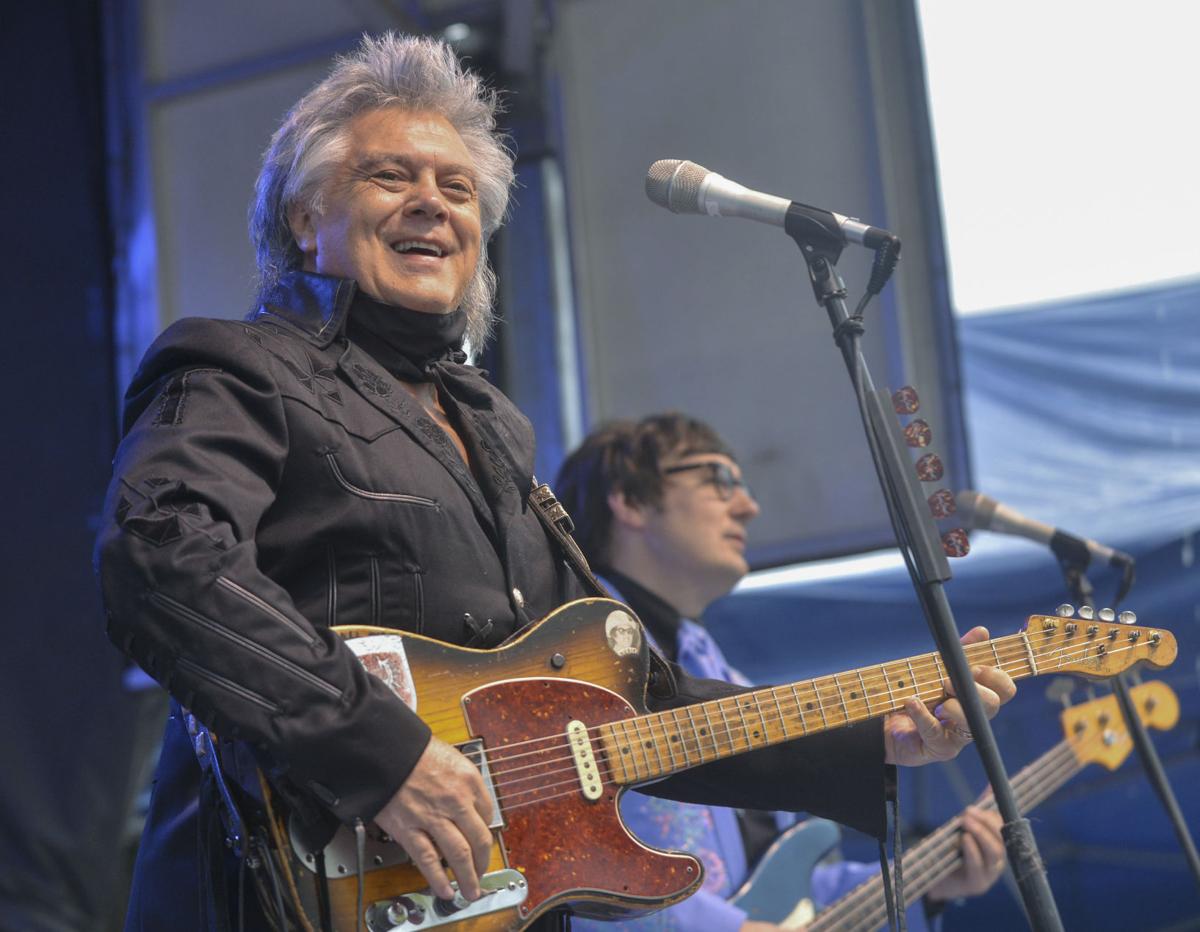 Attendees of this year's Bristol Rhythm & Roots Reunion may need to master being in two places simultaneously or make some serious choices about which headliners to see.
Organizers of the annual downtown music festival released the 2019 schedule on its website Friday. The festival unfolds on 19 outdoor and indoor stages Sept. 20-22.
Some intense schedule juggling begins on opening night, when Sam Bush, Marty Stuart and St. Paul and the Broken Bones play nearly simultaneous shows at opposite ends of the festival grounds.
Bush, winner of multiple Grammy Awards, an Americana Music Awards Lifetime Achievement honoree and a founder of New Grass Revival, will close the State Street stage from 9:30.-11 p.m. Stuart, another AMA Lifetime Achievement and Grammy Award winner, lights up the Piedmont stage from 10-11:30 p.m.
At the opposite end of the experience scale, Alabama-based St. Paul and the Broken Bones is always among the fan favorites at Rhythm & Roots and other major festivals. They are set to rock the Cumberland Park stage from 10-11:30 p.m.
Among the other Friday highlights are bluegrassers The Gibson Brothers closing out the mural stage with a 9 p.m. show; regional favorites Acoustic Syndicate opening the festival with a 5:30 p.m. show on State Street and Scythian closes the evening with an 11:30 p.m. show at Machiavelli's outdoor stage.
Those same bands — Acoustic Syndicate and Scythian — will play simultaneously late Saturday with 11 p.m. shows at the 6th Street and 7th Street stages, respectively.
Festival headliners Wynonna and the Big Noise hit the Piedmont stage at 9:30 p.m. Saturday, for what is scheduled to be a 75-minute set.
Steep Canyon Rangers play the mural stage from 10-11:30 p.m., while Patty Griffin will close the State Street stage from 10:30-11:45 p.m.
Fan favorite Jim Lauderdale will precede Wynonna with a 7:30 p.m. Piedmont show, while Darrell Scott Bluegrass Band plays the mural stage at 8:15 p.m., and Ruston Kelly has an 8:30 p.m. set on State.
If Kelly's name is unfamiliar, fans may be more familiar with his wife — Grammy Award-winning country crooner Kacey Musgraves. But Kelly is a rising Nashville singer-songwriter who's already had songs recorded by Tim McGraw and sandwiched on State between Grammy Award-winning blues rocker Mike Farris and Grammy-winning singer-songwriter Griffin.
Music begins on most stages at noon Saturday and continues until nearly midnight.
If you missed Scythian, they're set to play at 1 p.m. Sunday on State Street, followed by Jim Lauderdale at 3 and Folk Soul Revival at 5. Ray Wylie Hubbard closes the Piedmont stage Sunday with a 4 p.m. show while Russell Moore and IIIrd Tyme Out play at 5:15 p.m. on the mural stage.
Music begins Sunday at noon on most stages. Knoxville's The Black Lillies close out the festival with a 6 p.m. show at Cumberland Square Park.
Be the first to know
Get local news delivered to your inbox!