BRISTOL, Tenn. — After more than a year of work, Lost State Distilling owners Nick and Joe Bianchi were joined by Twin City officials and representatives from the Bristol Chamber of Commerce on Thursday to celebrate their new business.
About 50 people gathered in the distillery Thursday afternoon for a ribbon-cutting ceremony for the business, which opened Aug. 17.
The Bianchis purchased the property in April 2018 from the city for $375,000, and members of city council and other officials were there to commemorate the Bianchis' dream coming to fruition and adding another unique business to the city's historic downtown.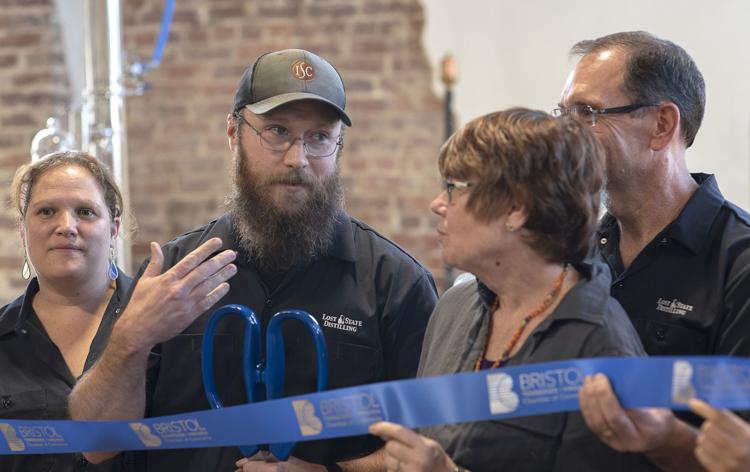 "It's exciting; it's taken awhile," said Tom Anderson, director of economic development for Bristol, Tennessee. "It's good to have another manufacturing business downtown."
Named after the lost state of Franklin, which existed for about half a decade in the late 1700s, the business is the first stop on the east end of the Tennessee Whiskey Trail and have rum, gin, bourbon, blended whiskey and blended maple whiskey ready for customers to taste and take home.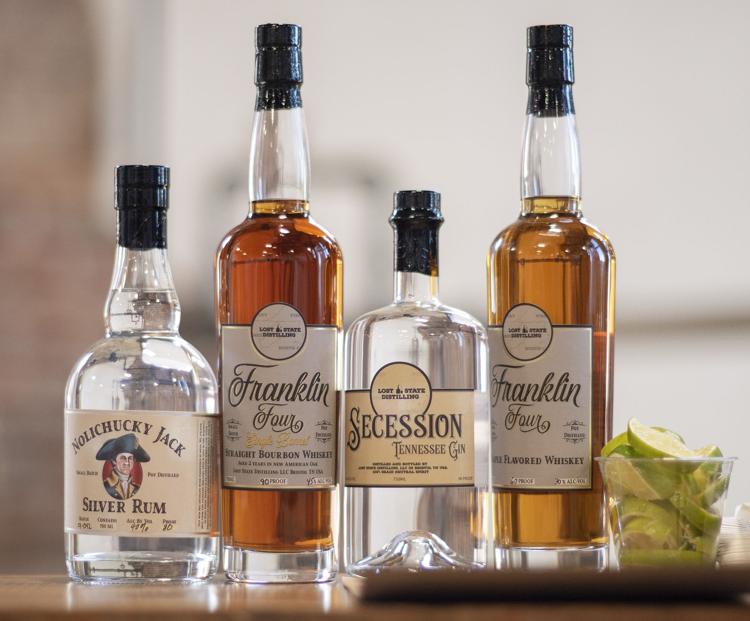 Nick Bianchi said since they opened, business has been solid with a good mix of locals coming in and tourists wandering in because of the business's proximity to the sign.
He added their product will also be available in liquor stores starting the first week of September.
"If we're not there, ask for us," Nick Bianchi said.
And the business isn't done growing yet. The Bianchis also plan to expand their setup into 4,500-square-foot event space within the building that will house a cocktail bar, where customers can get mixed drinks containing the distillery's spirits.
Be the first to know
Get local news delivered to your inbox!