Ballad Health announced a new program Thursday to bridge gaps in care, improve people's health and reduce costly avoidable health issues by helping people without health insurance get the care they need without incurring a bill they can't pay.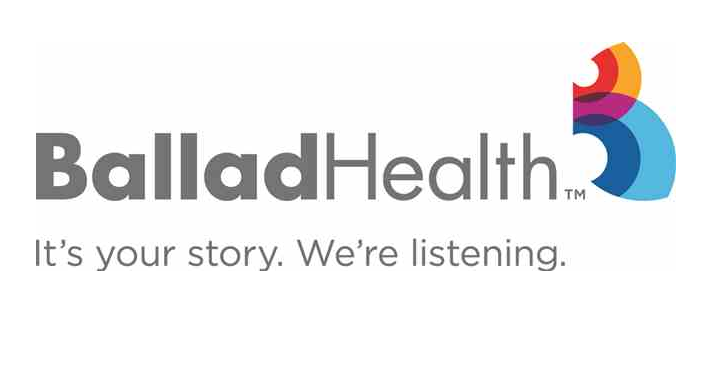 Ballad Health held a virtual news conference Thursday to launch the new Appalachian Highlands Care Network, which it pitched as a joint effort designed to improve care and increase health care access for uninsured people in Ballad's 21-county service area.
"This is a really exciting day for us, in the midst of a pandemic, there's really no better example of why access to health care is so important," Ballad CEO Alan Levine said.
The program, which launched in a pilot stage Sept. 1, includes all Ballad hospitals, outpatient services and physician practices, along with a regional network of community health care providers and primary care services offered through regional safety net clinics, health departments and federally qualified health centers.
Those involved include Appalachian Mountain Project Access, Crossroads Medical Mission, The Health Wagon, Healing Hands, Friends in Need and Providence Clinic, all of which help people in need get health care.
Development of the care network will be split into three phases, according to a Ballad news release. Early on, the care network will focus on uninsured patients who need specialty or diagnostic care and are referred into the program by health care providers, hospitals, health departments, community clinics and faith-based centers. The network enrolls those people based on a financial assessment, conducts social needs assessments and schedules necessary medical appointments, procedures and testing.
During the second phase, the care network will use referral sources, Ballad data analytics and case management to identify patients dealing with complex conditions, chronic disease, behavioral health issues or social work needs. The goal will then be to provide disease and medication management services and counseling to prevent harm and unnecessary hospital encounters.
The final stage will extend the program to healthier, uninsured populations, with the goal of improving health literacy and healthy behavior. The program will also try to ensure people receive the care they need in the most appropriate setting.
Levine said one of Ballad's top priorities since it was formed has been to reduce the cost of health care within its service area. He said Ballad had already saved federal taxpayers $50 million through its shared savings program. The health system's efforts to decrease intake and discharges for non-critical health issues netted savings of $200 million annually for consumers, insurance companies and employers, he added.
However, Levine said there is a large population of people that have not benefitted from these savings.
Through the network, Levine said Ballad can be facilitator for a regionwide care system that is "effectively creating insurance" for qualified people without health insurance.
Levine said data from the Sycamore Institute and the Virginia Health Care Foundation show between 10% to 15% of the region's population is considered uninsured. He added that 70% of the Ballad payer mix is from people insured through government programs or who are uninsured.
Be the first to know
Get local news delivered to your inbox!