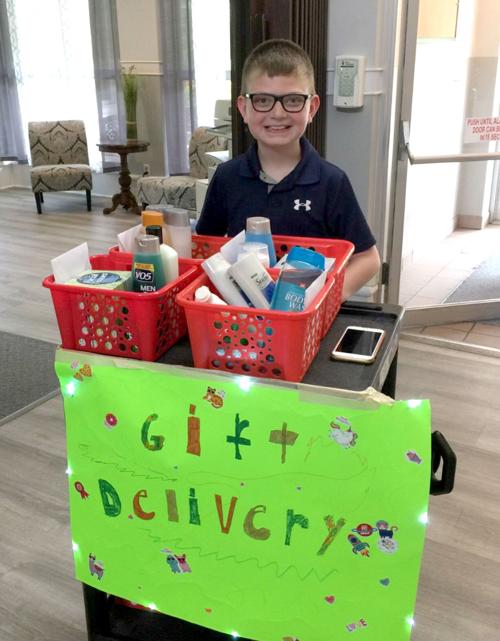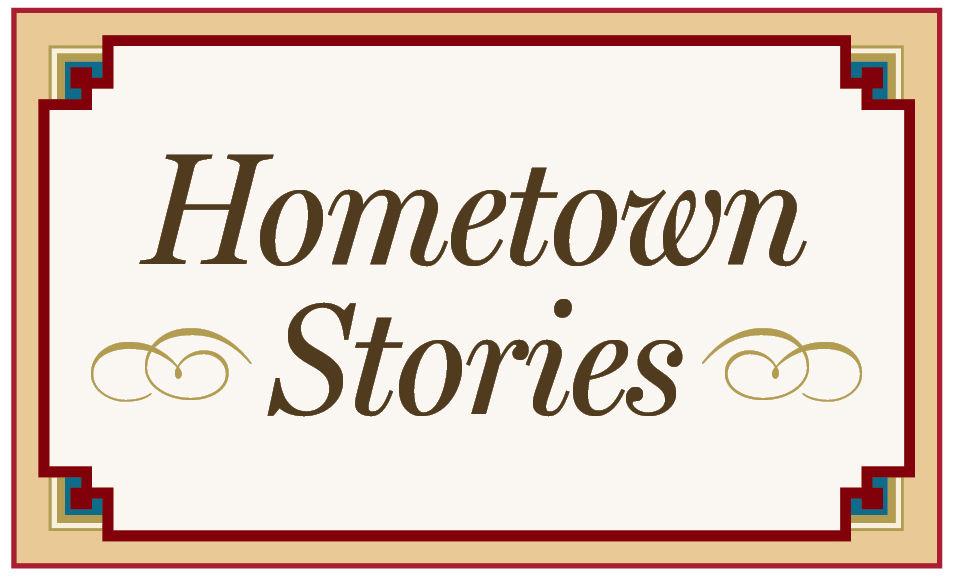 BRISTOL, Tenn. — While most kids are living it up at the pool and playing over summer break, one Avoca Elementary student dedicated his time to brightening the day of residents at a local senior living facility.
Carter Lawson, 11, likes to make people smile. A very outgoing, well-spoken young man, Carter easily engages others. So when he saw a video on Facebook of a young girl in Florida who put together care packages for residents in a nursing home, he decided that was right up his alley.
"The reason I did this project is a lot of people in nursing homes feel like they are forgotten, that they don't matter anymore," Carter explained. "So I wanted to give them something to make them feel important still."
The Lawsons contacted Cambridge House in Bristol, Tennessee, and pitched the idea. Administrators at the facility were wholly on board with the project and gave the family some ideas about what kinds of things the residents might need. Carter started gathering donations to put together baskets containing personal care items like shampoo, conditioner, deodorant, toothbrushes, tissues and more. He posted a request for donations on social media, and family and friends were glad to oblige.
Before long, Carter had amassed piles of supplies and was able to put together baskets for each of the 56 residents at Cambridge House. In addition to the personal care items, he included a card in each basket which he signed personally and wrote inspirational messages inside like "You are important" and "You matter." He decorated a little cart with a poster, stickers and lights, loaded it with baskets, and set off to deliver them.
"It was kind of exciting, but at the same time it made me happy to see their faces and see how excited they were when we came in," Carter said.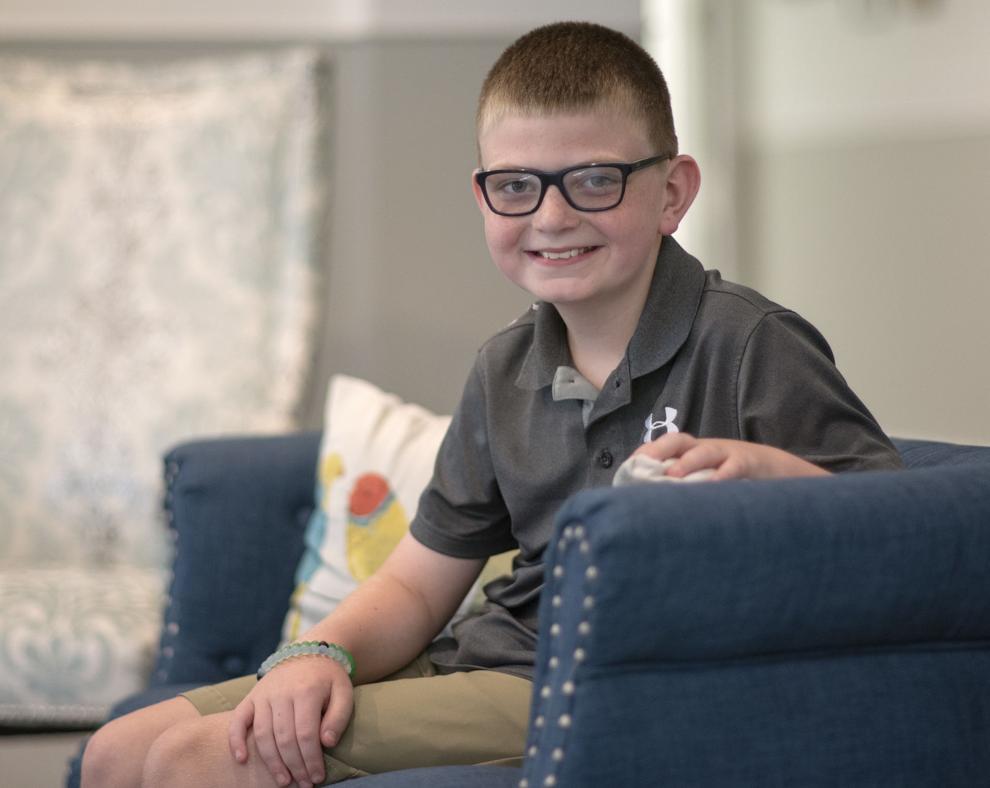 Carter spent close to three hours going door to door, delivering baskets to each resident. He recalls that residents were "peeking out of their doors," waiting for him to come around to them. Several residents invited him into their rooms so they could spend time with him — some were so grateful that they hugged him, and one even made him a card and gave him some chocolates.
"I think Carter's project was extraordinary — the residents absolutely loved it," said Thelma Barr, admissions director at Cambridge House. "They absolutely love children. It was the highlight of their day, believe you me. They talked about it for days after that."
The visit was such a hit that Carter is planning a return visit. A trumpet player with the school band, Carter is hoping to get a few of his bandmates together to go play Christmas music for the residents at Cambridge House.
The visit to Cambridge House was not the first community service project Carter has taken on. For his 7th birthday, in lieu of presents, Carter asked friends and family to donate bags of dog food to take to the animal shelter. A lover of animals — his family has three dogs — Carter wanted to do something for animals in need. He delivered 14 50-pound bags of dog food to the Sullivan County Animal Shelter in Blountville.
"I'm extremely proud of him for doing these projects and thinking about someone else other than himself," said his mother, Christina Moody-Lawson. "I'm very proud of him for taking this on. He's a great kid."
Carter also loves to be on stage. He is currently rehearsing for a role in Theatre Bristol's upcoming production of "The Trial of the Big Bad Wolf." He has also played parts in "The Wizard of Oz," "The Best Christmas Pageant Ever" and "Pinocchio."
"I like acting because I like performing in front of other people, and acting makes people happy when they watch the show," Carter said with an impish grin. "Especially goofy shows, or something iconic like the 'Wizard of Oz,' so people like it. Something else I like about theater is I'm kind of weird, and everyone else there is weird, so we have fun."
Cars are Carter's other hobby. He loves classic cars — especially Mustangs — and hopes to one day be the chief engineer for Mustang, though he points out with a sigh that he does not want to have to move to Detroit to do so. Meanwhile, he keeps himself busy at school and looks for ways to make other people happy.
"Carter is such a wonderful young man," said Sheri Hamilton, Carter's fourth-grade teacher at Avoca. "He is a bright student who always works hard. He is always willing to help others in any way that he can. He has so much compassion for others and has such a generous spirit, and he genuinely cares for others and animals. He is just a wonderful young man, and he will continue to make a great impact in our world."