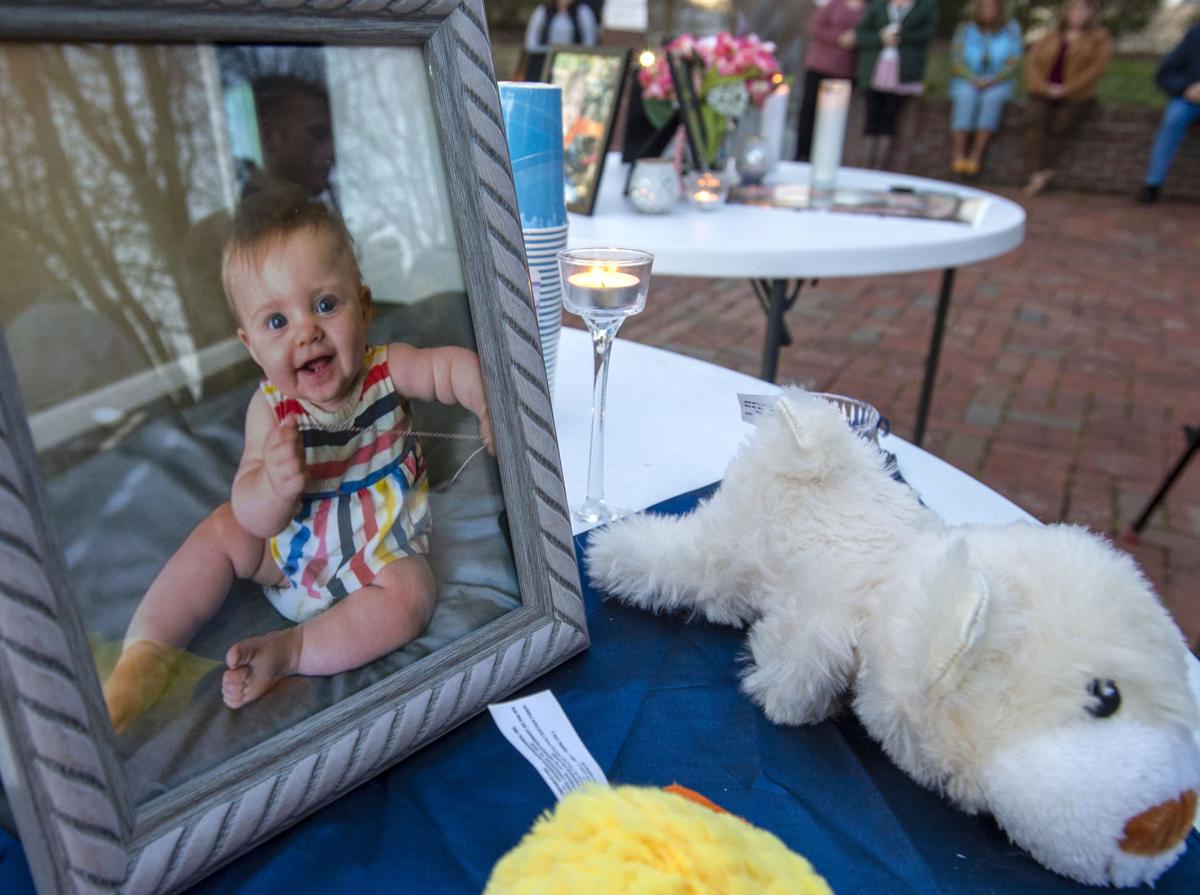 BLOUNTVILLE, Tenn. — Investigators believe missing toddler Evelyn Boswell is alive and continue to invest substantial resources into finding her.
Tennessee Bureau of Investigation Communications Director Josh DeVine outlined the agency's efforts Monday in Nashville during remarks to news media there. The TBI and FBI are working with the Sullivan County Sheriff's Office to try to locate the 15-month-old from Blountville, who was the subject of an Amber Alert last week.
"We are working on the assumption that she is [alive]. We have no reason to say she isn't," DeVine said, urging the public to continue sharing photos of the little girl.
Sheriff's Office spokesman Capt. Andy Seabolt said Monday that is also his agency's "hope."
More than 425 tips about Evelyn have come in since last week, but none has resulted in a credible sighting or her recovery. Seabolt said those tips have not focused on "any specific area" but have been "widespread and have been from coast to coast."
He also urged the public not to rely on Facebook for information about the case.
"Sharing posts that are not accurate is adding to the difficulty in this investigation as Facebook users are sending tips based upon inaccurate information that they have seen on Facebook. The Sheriff's Office is continuing to investigate this case with all resources that it has, as well as with the assistance of the TBI and the FBI," Seabolt said.
DeVine called the search an "all-hands-on-deck situation" for law enforcement, including TBI and other agencies across the state.
"Every investigator at the Sheriff's Office has been working on this investigation. There have been investigators working around the clock on this investigation. We have been assisted by the Tennessee Bureau of Investigation and the Federal Bureau of Investigation," Seabolt said.
DeVine said the circumstances of the case — Evelyn was apparently last seen in December but not reported missing until last week and not by her legal guardian — make it challenging.
"This is a unique type of situation. She went missing around Christmas, and here we are at the end of February," DeVine said. "With every passing moment, we become more and more concerned. Obviously, with two months passing, they could be anywhere. That's why it's all the more important we keep this girl's picture out there in hopes someone sees something that resolves this quickly."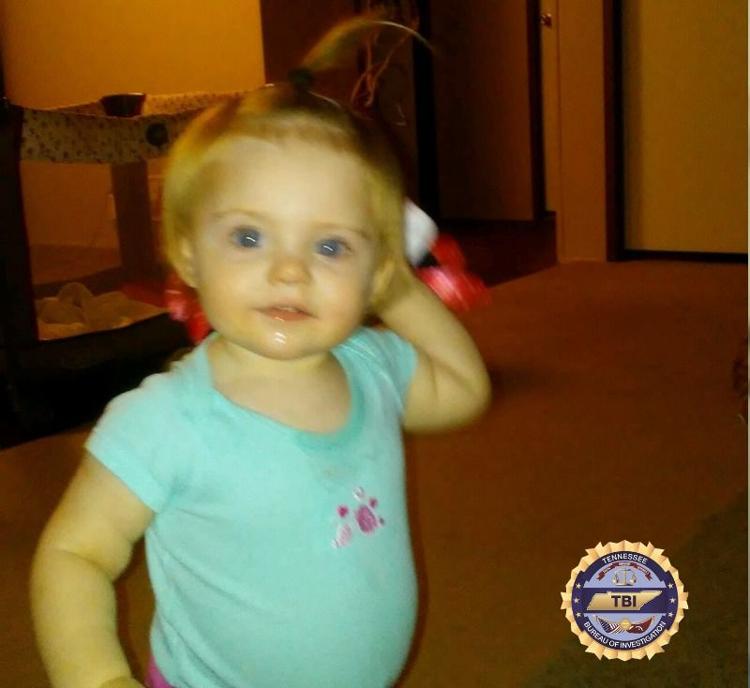 Seabolt said the delay complicates every aspect of the probe.
"Time is critical in any missing person investigation. With it being two months from the time that Evelyn went missing until being reported missing, it makes it difficult to locate people that might be witnesses or to locate items of evidence," Seabolt said.
The TBI also released a statement Monday regarding the investigation.
"During the investigation, authorities have received a number of conflicting statements. That, combined with the fact that Evelyn was not immediately reported missing, makes this a complicated case," according to the statement. "December 26 is listed as the date she was last seen. However, the child's mother — along with others connected to the child — has given conflicting dates."
That delay is one focus of the investigation, according to the TBI statement.
"This is a complicated case, and we appreciate your questions. However, we aren't in a position to talk about everything we know about the case publicly. Right now, our primary focus continues to be finding Evelyn. TBI agents are working alongside the Sullivan County Sheriff's Office and the FBI to determine what happened to her," the TBI said in the statement.
There are, however, no active searches at this time, since authorities don't know where to look.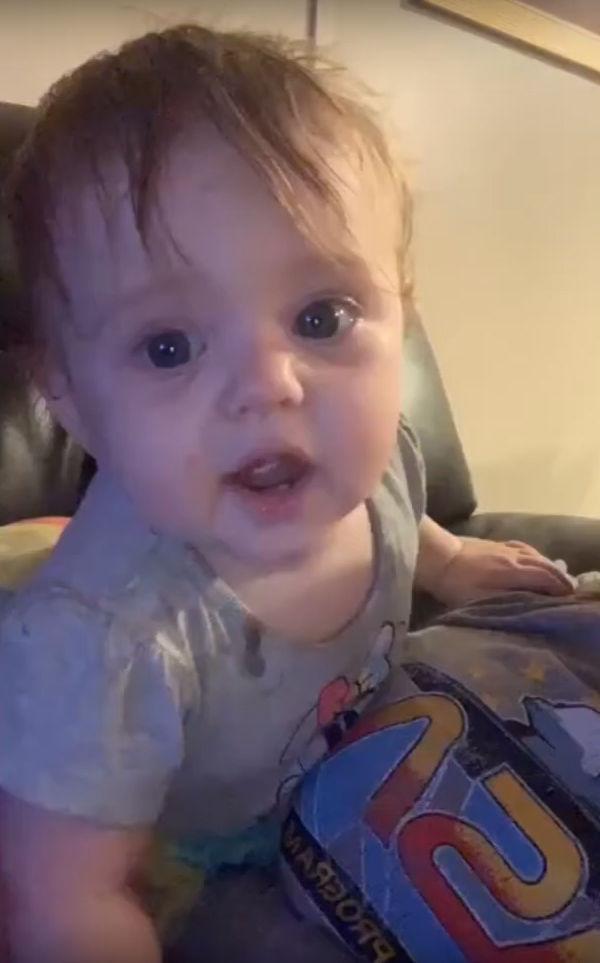 "Agents and detectives continue to follow up on definitive leads. However, there are no active searches, as we do not have definitive information regarding Evelyn's whereabouts. We are aware of Facebook groups that are recruiting volunteers to help search for Evelyn. While we appreciate the effort, we are not asking for the assistance of volunteers at this time," according to the TBI.
The Sullivan County Sheriff's Office confirmed it isn't seeking any volunteers and isn't conducting searches at any specific locations.
On Monday, a person who appeared to be Evelyn's mother, Megan "Maggie" Boswell, posted photos of the baby on a Facebook page where she is listed as "Maggie Wood."
The message read, "Here are some more pictures of Evelyn, please share and help me find my baby! She is the sweetest baby you will ever meet and will smile and want to hug you when you see her. Around 2ft tall, 28 lbs, dirty blonde hair and blue eyes!"
The post received more than 1,500 comments in seven hours. It was the first apparent activity on the timeline since November.
Evelyn Mae Boswell has blonde hair, blue eyes, stands 2 feet tall and weighs approximately 28 pounds. She was last seen wearing a pink track suit, pink shoes and a pink bow.
Anyone with information should call 1-800-TBI-FIND. Tips can also be emailed to TipsToTBI@tn.gov. Authorities advise against submitting tips through social media because those platforms are not monitored around the clock.
Be the first to know
Get local news delivered to your inbox!