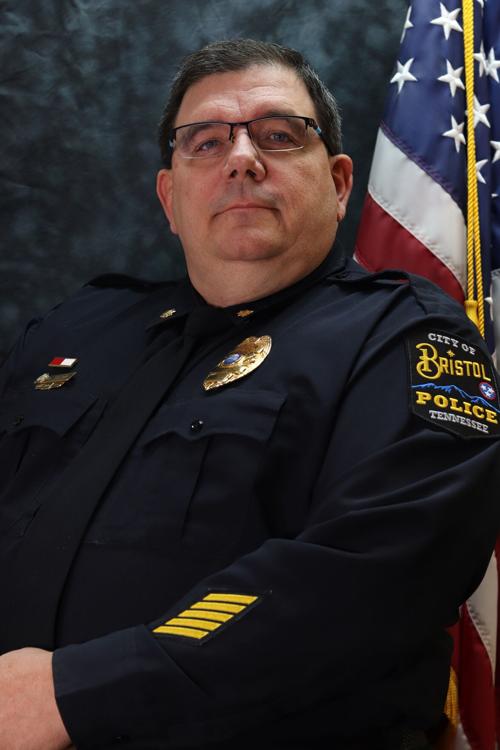 Longtime Bristol Tennessee police Officer Matt Austin has been named chief of the city's Police Department.
On Thursday, City Manager Bill Sorah announced Austin's appointment to replace Blaine Wade, who retired June 30. Austin has served as interim chief since his departure.
He first joined the department as an officer in 1991. Throughout his 30-year career in law enforcement, Austin has served in a number of capacities, including as narcotics investigator, school resource officer, patrol captain and SWAT team leader. He advanced through the ranks of sergeant, lieutenant and captain.
He has served as major since 2013 and has overseen the department's operations bureau, which is comprised of the patrol and criminal investigations division.
"I'm grateful and humble to be appointed chief," Austin said.
He said his selection was made through a rigorous process led by the city manager. More than 100 people from across the country, including several from within the department, applied for the position to lead the department, which has about 106 employees.
The new chief said he's excited to lead the agency, and he expects to lead the department through any challenges that arise.
Wade, a 37-year police veteran who served as chief since 2004, has left the department in a good position, Austin said. He said through Wade's mentorship, the city had always looked for ways to improve programs, training and technology, which he said he plans to continue.
"We have a wonderful opportunity ahead of us," Austin said. "We're in a good spot. We're moving from good to great."
Austin's first priority is to rebuild the department's command staff. With Austin's promotion and the retirement of former Maj. Tim Eads, the department has two openings for major. Austin said he'll begin working to fill those vacancies.
He said he has no specific changes in mind, but he'll always be on the lookout for improvements.
"Chief Austin possesses a strong record of progressive leadership, as well as an extensive breadth and depth of experience across all aspects of law enforcement," Sorah said in a news release. "He is a principled, deliberate decision-maker and has earned respect as a leader both within the department and throughout our community. I have the utmost confidence in his ability to further advance the high standards and tradition of excellence as chief of our nationally accredited police department."
Austin is a U.S. Marine Corps veteran, an alumnus of the FBI National Academy and a member of the Tennessee Association of Chiefs of Police. He holds an Associate of Applied Science in police science from Virginia Highlands Community College and a Bachelor of Science in organizational management from Tusculum University, the release states.
"I am ready for any challenges or opportunities that may lie ahead and will work tirelessly to ensure that Bristol continues to be a safe place to live, work and visit," Austin said.