BRISTOL, Tenn. — The student body at Avoca Elementary School jumped to its feet and cheered when five members of the U.S. Army Corps of Engineers Unit 702 and one Air Force airman entered the school gym Friday.
Staff Sgt. Matthew Dickson, Sgt. Matthew Horton, Sgt. Derek Tyson, Sgt. Thomas Hutchinson and Spec. 4 Christian Neurenberg returned from Romania on Wednesday, and Air Force Airman Austin Hoyle, who was home on leave, went to the school to help kick off the Accelerated Reader program. The program was designed to encourage kids to read by giving them points for each book.
School librarian Sarah Cross added extra incentives to this year's program — which the uniformed clad soldiers displayed.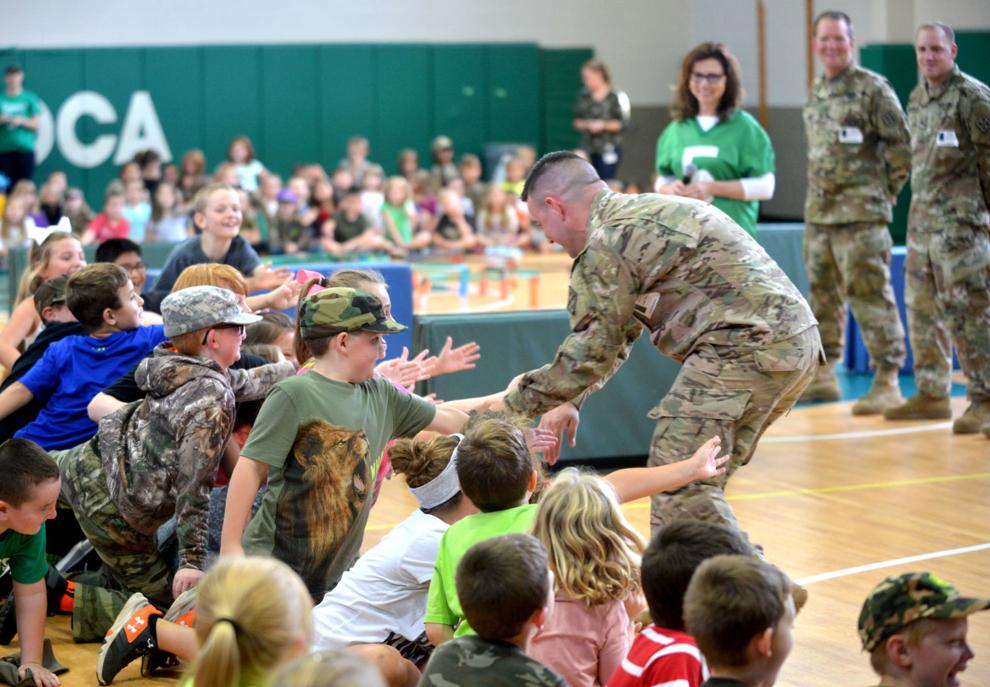 Boys and girls have the chance to earn prizes, including a Lego set, a kite, a remote control helicopter for the boys, a camo Kavu wallet, a Kavu backpack and an Astronaut Barbie, among other prizes.
The men also taught the kids how to salute and come to attention.
Sgt. Matthew Horton said he enjoyed helping out the school.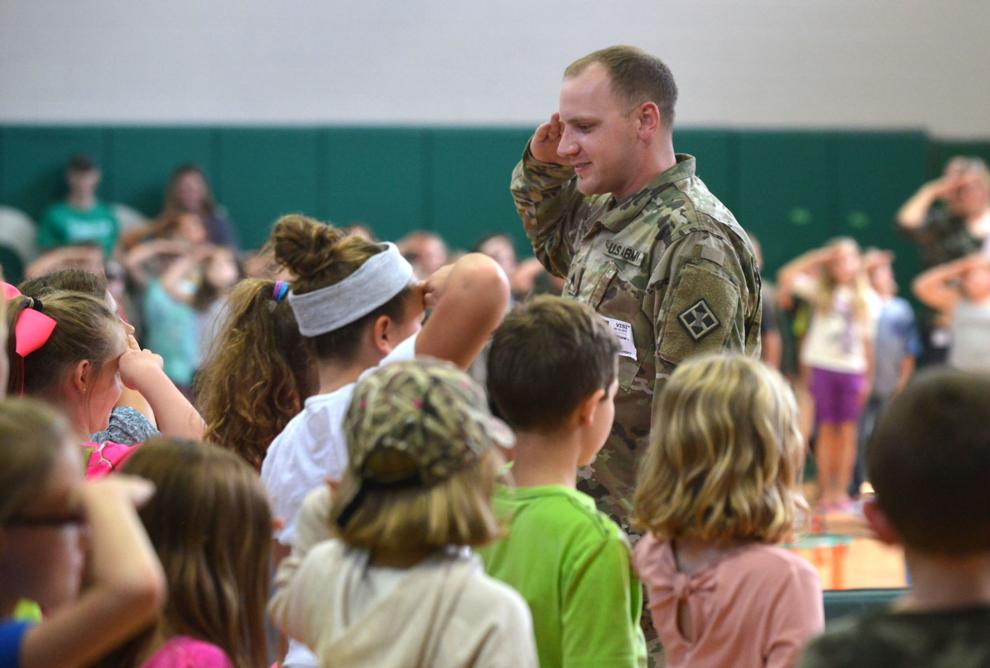 "It's a good cause for the kids," he said. "Reading is important, and we're here to do whatever we can to help."
Avoca Elementary Principal Vonda Beavers said having members of the Armed Forces at the school is important for a number of reasons.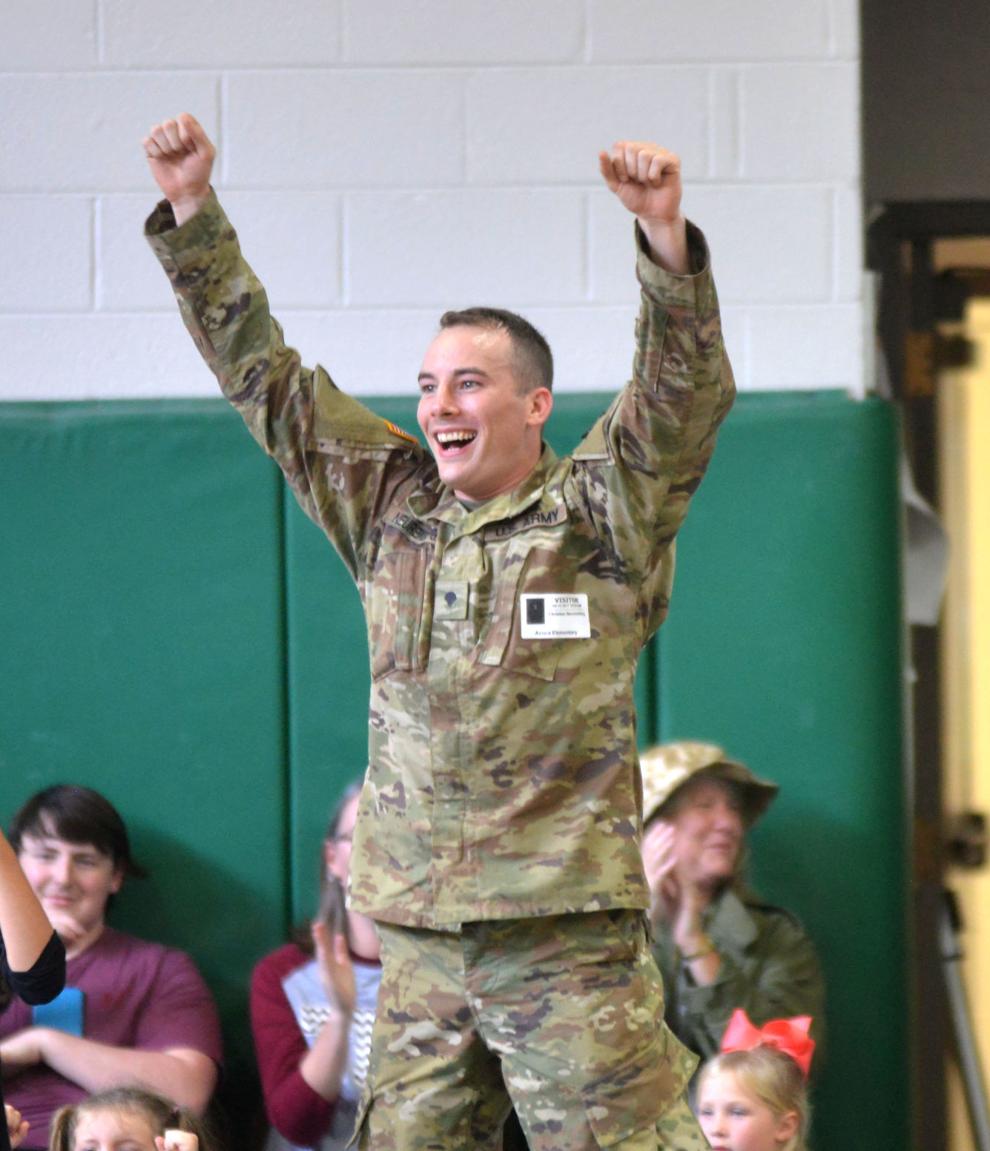 "Having soldiers at the school teaches our students to celebrate the men and women who keep us safe," she said. "And having them promote reading speaks volumes about the skills the kids need to have to be successful. We're thankful that these men — who have just returned home — took the time to serve our students."