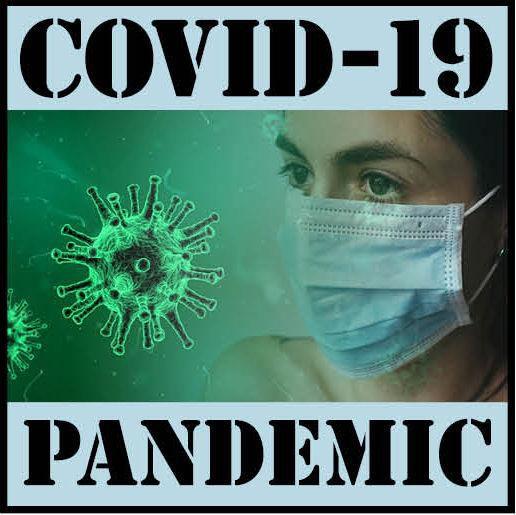 As local schools close to limit the spread of coronavirus, district leaders are taking steps to ensure students continue to have the meals they depend on when classes are in session.
Large numbers of students across the region qualify for free or reduced-price lunch, which means schools are a critical safety net for many when it comes to getting breakfast and lunch throughout the week.
In Bristol, Virginia, for example, 88% of students qualify for free or reduced-price lunch, according to state Department of Education figures.
"Food was one of the first things that we thought about," Keith Perrigan, superintendent of Bristol Virginia Public Schools, said about a statewide closing of schools that will last at least two weeks.
Virginia Gov. Ralph Northam issued the order Friday for school districts to close from Monday through March 27.
"I recognize this will pose a hardship on many families, but closing our schools for two weeks will not only give our staff time to clean and disinfect school facilities, it will help slow the spread of this virus," Northam said in a statement. "This is a fluid and fast-changing situation. We will do everything possible to ensure that students who rely on school nutrition programs continue to have access to meals, and that the disruption to academics is as minimal as possible."
Across the state border, nearly half of students in Bristol, Tennessee schools — about 48% — qualify for free or reduced-price lunch, according to district spokeswoman Rebecca Craddock.
Bristol, Tennessee schools and Sullivan County schools will be closed through March 27, the districts announced Sunday.
Tennessee Gov. Bill Lee issued a statement Monday urging schools across the state to close to limit the spread of COVID-19.
Here's what's been announced so far about plans to keep children fed while schools are closed:
Bristol Tennessee City Schools 
Bristol, Tennessee schools are on spring break this week and will start a feeding initiative on Monday, March 23, according to Craddock. The final details were still being worked out Monday, but district officials anticipate having seven distribution points, including three locations at schools and four aimed at residential communities, Craddock said.
Currently, the district plans to have separate pickup times for breakfast and lunch, she said.
Families will be able to pick up food for children 18 years of age and younger at the sites, and the children will have to be physically present for the distribution.
Bristol Virginia Public Schools
Starting today, families can pick up free breakfast at 10 a.m. and lunch at 2 p.m. on weekdays at the parking lots of all of the city's elementary schools.
Children receiving the meals must be present with their guardian at the food distribution site, per U.S. Department of Agriculture requirements, Perrigan said.
The distribution is open to all city school students.
Meals will also be delivered to the Eastridge, Harbor Landing and Springdale neighborhoods, as well as the Boys and Girls Club on Rebecca Street and Girls Inc. on Highland Avenue.
For families that can't get to those locations, the school district will deliver meals to students' homes, Perrigan said.
If more families than anticipated need delivery assistance, Perrigan said the district's backup plan is for buses to run normal routes to deliver food.
Families unable to pick up meals from any of the announced locations should contact Stephanie Austin at 276-821-5605 and saustin@bvps.org.
Communities in Schools of Southwest Virginia — a nonprofit that provides support services to students in public schools in Bristol, Virginia — will deliver boxes of nonperishable food to some of the district's highest-need students this week, according to M. Chase Stewart, the group's executive director.
So far, at least 150 families have been identified to receive boxes, Stewart said.
"During this time period when schools are closed — whether that be two weeks, whether that be longer, there's just a lot of unknowns right now — we are focusing our efforts around food relief," Stewart said.
The group is raising funds for its efforts on its website.
Nonperishable food will be available at the Bristol Virginia School Board office on Lee Street on Thursday and at all three Bristol, Virginia fire stations starting Thursday evening, the school division wrote in a post on its Facebook page.
Sullivan County Public Schools
Sullivan County schools are also on spring break this week.
David Cox, the county's director of schools, said Monday that school leaders were working on a plan for next week.
No other details had been released Monday night.
Washington County Public Schools (Virginia)
Schools in Washington County will provide meals under the district's summer food service program as a drive-thru service on weekday mornings from 10 a.m. to 11 a.m. starting today, Superintendent Brian Ratliff said.
The meal will be a combination of breakfast and lunch and will be offered at all of the district's schools, he said.
Food will be available at no charge to all children 18 years of age and younger, and the children need to be physically present at the drive-thru.
For families without transportation to school sites, meals will be delivered along bus routes.
Families that need to have food delivered should contact their school.
Food can be picked up from any school — for example, a family with children at multiple schools only needs to visit one of the schools to pick up meals.
"We're going to have to be fluid with this," Ratliff said about the evolving nature of the coronavirus crisis and how schools are adapting.