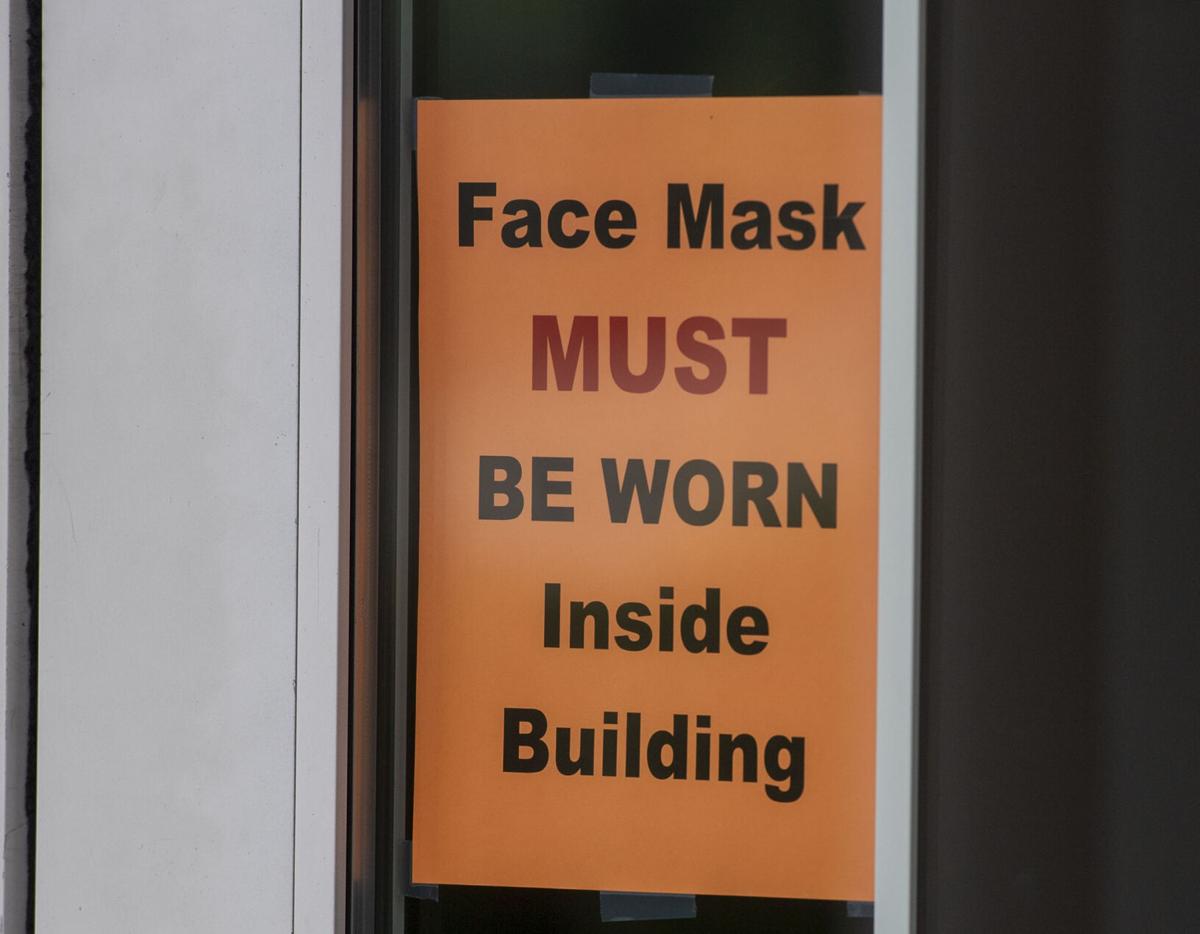 Sullivan County's mask mandate expired Friday — and despite the fact that COVID-19 cases are rising again and the county's positivity rate is more than twice the state average, county officials said they won't renew it.
They are still urging people to wear masks, though.
"Sullivan County Regional Health Department will continue to encourage our residents, schools and businesses to follow [Centers for Disease Control and Prevention] guidelines regarding mask wearing and social distancing," the Health Department said in a Friday statement.
The news followed Tennessee Gov. Bill Lee's announcement Tuesday that he was ending public health orders, removing the authority of 89 of the state's 95 county mayors to require masks.
Sullivan County is one of the six counties that has an independent health department, but Lee also asked those counties to lift all mask requirements and business restrictions by "no later than May 30."
Mayor Richard Venable said Friday that he began discussing the mask order with county health officials two weeks earlier, but the group tabled a decision when they found out that Lee was planning statewide action.
"We want to be as consistent [with the governor] as we can," Venable said of the county's decision. "The governor's actions actually removed the health care emergency that we were all operating under."
He said another driving factor was avoiding the "frustration our people would be feeling if our county were the only county in the Northeast that had a mask mandate."
"I think we would have to be unconscious not to know that there's a fatigue among our citizens with this after a year," the mayor said.
Sullivan County has had a mask mandate in place since Venable first issued one last July.
The county's COVID-19 cases have significantly dropped since the winter surge, when its seven-day average of daily new cases stayed well over 100 for a while and even passed 150 several times, according to Tennessee Department of Health data.
But TDH reported that the county still had a seven-day average of about 22 new cases per day as of Thursday, and its testing positivity rate was 12.8%, compared to the statewide 4.9% TDH reported Friday. The county also still falls in the White House Coronavirus Task Force's red zone, denoting "high transmission" of the disease, and local health officials have warned that the case count has begun climbing again in the past month.
"Regionally, COVID-19 cases are on the rise again — an increase largely driven by the United Kingdom (B117) variant, which is now the dominant strain across the United States," Jamie Swift, Ballad Health's chief infection prevention officer, said in a Friday email statement. "We're in a race, now more than ever, to vaccinate people faster than the virus spreads."
Venable said the fact that the majority of the county's highest-risk residents have been vaccinated was another key factor in the decision to drop the mask mandate.
"We knew, going into this, that the most vulnerable people were those over 70 years old and those people with comorbidities," Venable said. "We have now vaccinated over 73% of our over-70 population and [close to 70% of those] 65 and up."
But the mayor also acknowledged that less than 40% of the county's total residents have been vaccinated so far.
"From a health standpoint, that's not reassuring," he said.
And Swift said in Ballad's Friday statement that younger residents shouldn't assume that COVID-19 won't harm them.
"Patients hospitalized at Ballad Health with COVID-19 are increasingly younger, which is partly due to the virulence of the B117 strain, and also because teenagers and young adults are more reluctant to receive the vaccine, as compared to our area seniors," Swift said. "It's especially dangerous for younger people to think they're invincible to it."
Venable said that he asked Gary Mayes, the county health department director, to consider starting a public relations campaign focused on the continued risks of the virus and the need for more vaccinations.
"The urgency is somewhat less because we have vaccinated the vast majority of the people who might die from this disease, but equally important is the fact that this is not over," Venable said. "The disease is out there, and everybody is vulnerable that has not been vaccinated."
In the meantime, the mayor said, he plans on asking his own staff to continue wearing masks.
"I don't drop the mandate expecting people not to wear masks," Venable said. "I expect those people that were wearing masks to continue to do so."
But even county officials have already been choosing not to follow indoor masking recommendations.
At an April 15 Sullivan County Commission meeting that appeared to have about 50 government officials and members of the public in attendance, multiple people sat or stood close to each other indoors without masks, including several county commissioners.