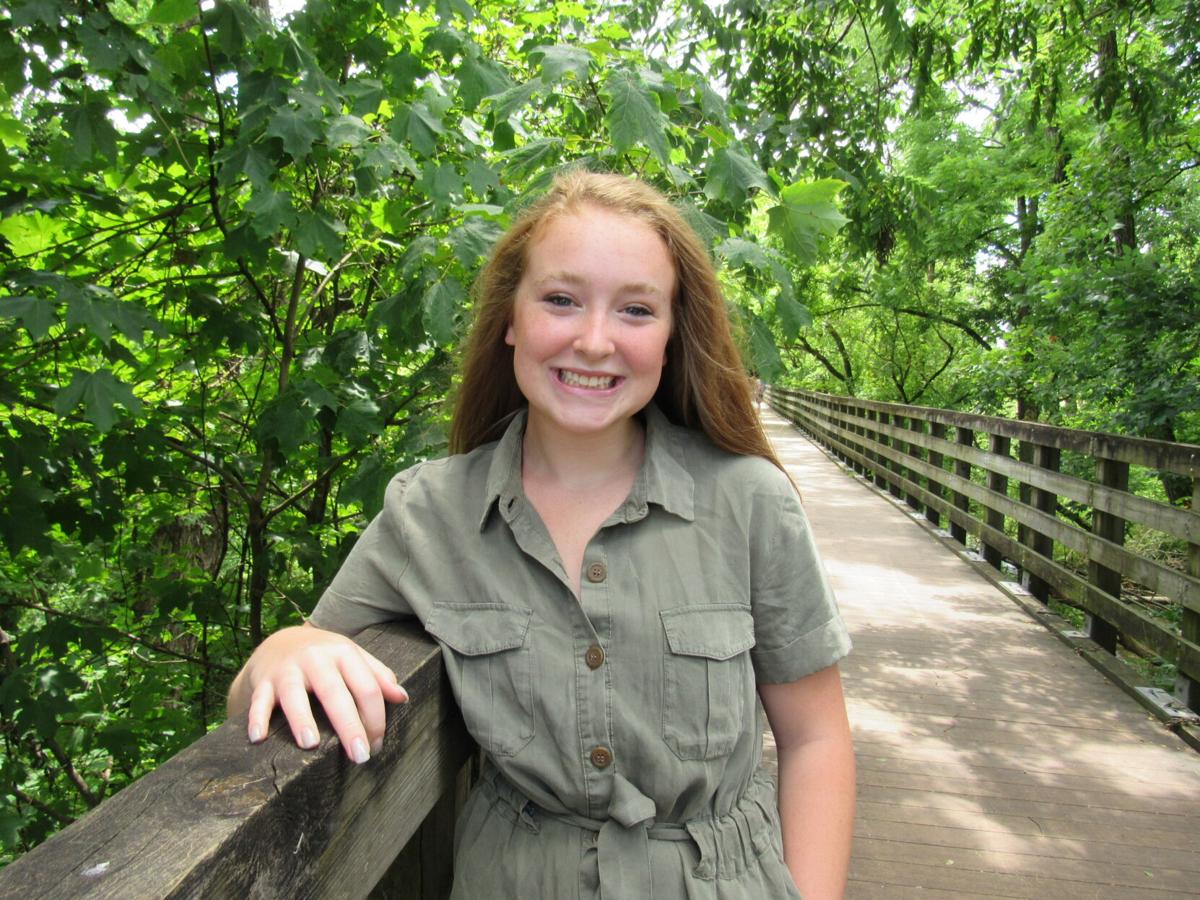 ABINGDON, Va. — For Virginia Pillion, a rising senior at Abingdon High School, the COVID-19 pandemic is just one more reason to help make a difference in the community — a goal she adopted when she was 9 years old.
Virginia has volunteered to host a virtual fundraising event to benefit United Way of Southwest Virginia's Backpacks Unite, a program that provides nutritious weekend meals to at-risk students throughout the region. Her virtual campaign began earlier this month with a goal of raising $15,000 by July 27.
"In Southwest Virginia, one in every six students is food insecure. That's why I am committed to raising this money," said Virginia.
DentaQuest has donated $25,000 to kick off the fundraiser.
According to Leann Vernon, director of accountability and strategic impact at United Way, Virginia may be the first youth in the community to singlehandedly offer to conduct a fundraising event for the local nonprofit organization.
The high school student said she has learned the joy of serving others from living with high-profile parents.
The 17-year-old is the daughter of 40th District state Sen. Todd Pillion and Amanda Pillion, who was elected to the Abingdon Town Council in May.
"I'm very proud of my parents for the work they do," said the daughter.
A bleak picture of the coronavirus has sparked a desire in the teen to act with kindness during this unprecedented time. The high school student said she is managing the campaign on her own free will, and her volunteer work will not satisfy a course credit or program at her school.
"I've been going to Washington County schools my entire life, and I've seen the impact the Backpacks Unite program has on students," said Virginia.
"I remember every Friday the kids on the bus would have their Backpacks. They were so excited that they would have food for the weekend.
"It made me feel very thankful and blessed for what I have, but also sad knowing there are kids in need."
Although the teen doesn't take the bus home anymore, she has never forgotten the positive effects a simple bag of food had on some of her classmates.
"It's a great program, and considering we have the pandemic going on, I became concerned the organization may not have as much funding as they usually do. I don't want them to be in need."
Serving others just comes naturally for the Abingdon teen.
"I like community service. It makes me feel more fulfilled in my life — knowing that I'm helping other people who are less fortunate. I think it's great to help people out."
Virginia was a spokesperson for Niswonger Children's Hospital while in elementary school. She raised as much as $1,000 to help furnish a toy chest for children at the hospital. She also sold lemonade for the cause.
"It's definitely taught me about having a good work ethic and learning there's always something you can do to help others," she said.
"My dad grew up on a cattle farm, sold cows to get into college and has worked his way up to where he is today. He's always been involved with the church, and that's definitely taught me a lot about serving others."
The student has mailed more than 100 campaign postcards to potential donors, including her family and friends, and posted information about the campaign on social media.
Funds raised during the virtual fundraising event will support a program funding increase. Vernon said the organization is increasing the food budget for each child from $5 to $6 this school year.
"We've been doing the Backpacks Unite Program for several years," said Vernon, "and we've never increased the food budget. Over time, the cost of food has gone up. This increase will allow us to buy more protein items that are more filling for the children."
Vernon said the local organization recently has conducted additional fundraising to help families who have been impacted by COVID-19, many of whom are recipients of the Backpacks Unite Program.
Backpacks Unite works with more than 20 sponsors to serve over 1,000 students in more than 30 schools across the region who are at risk of going hungry. The program is a collaborative effort among United Way of Southwest Virginia, community organizations, school personnel and Food City.
According to data from the United Way ALICE Report, an acronym for "Asset Limited, Income Constrained, Employed," as many as 59% of households in the region cannot afford the basic cost of living.
"Since 2018, that figure has trended up 2% in our population," said Vernon. "And now COVID-19 is causing an even greater impact on people in the region."
Vernon welcomes more young volunteers to help with campaign fundraising.
"It's encouraging to see this generation already demonstrating their commitment to the community," said Travis Staton, president and CEO of United Way of Southwest Virginia.