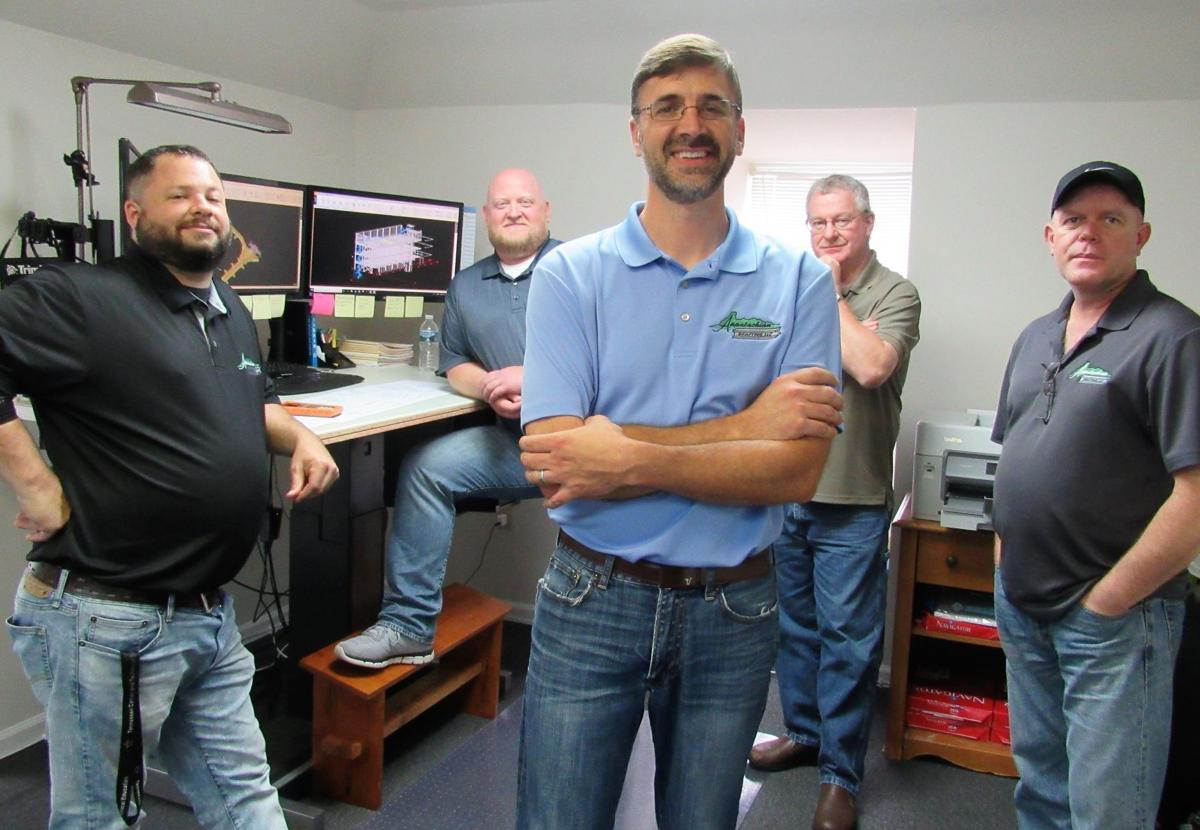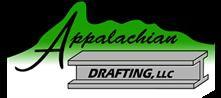 ABINGDON, Va. — With no college education and having worked as a second-shift welder, Steven Harris likely considered himself a country boy from Southwest Virginia.
Then he became a winner last year of the Washington County Business Challenge.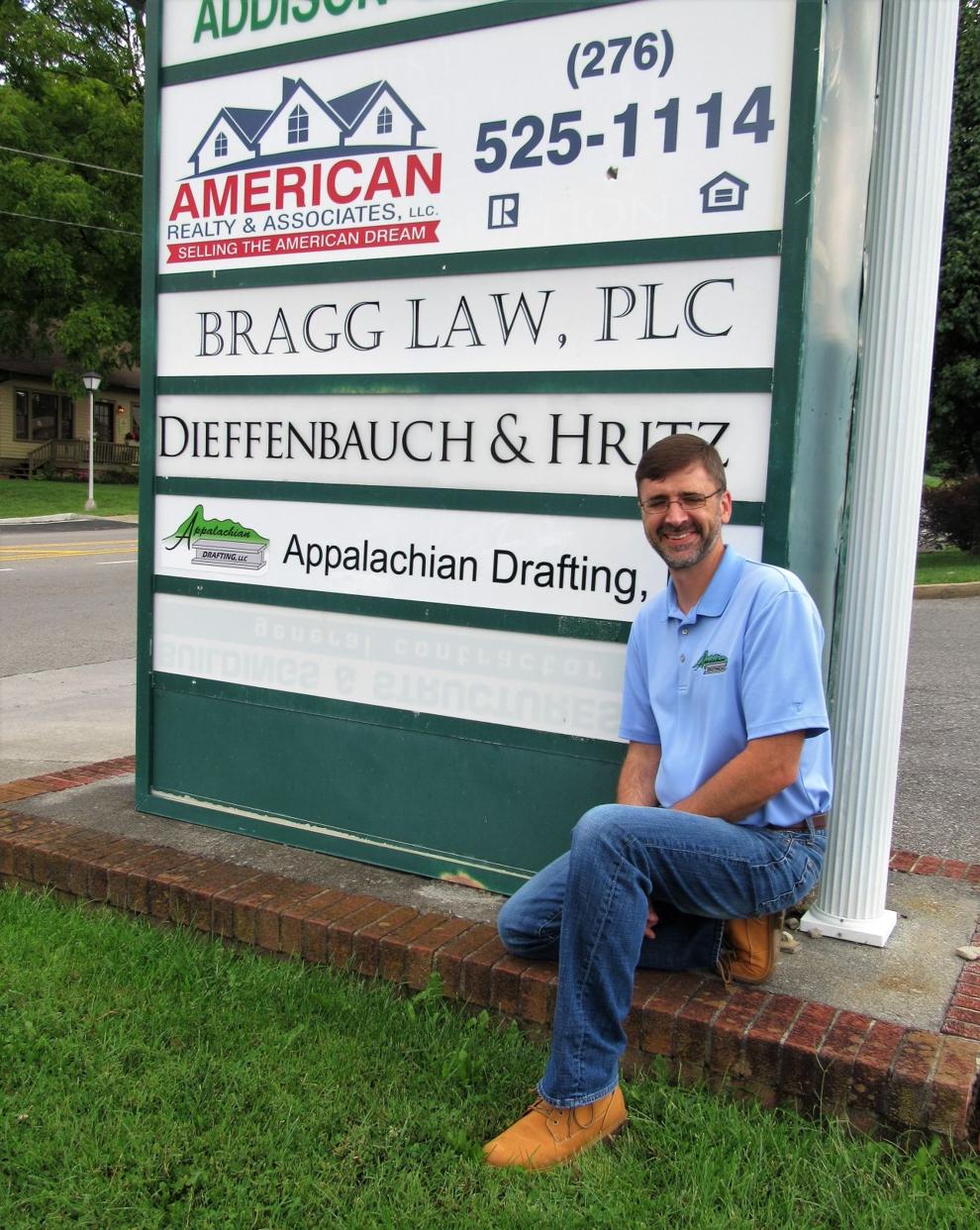 "When I left to go out on my own, I didn't know if I would sink or swim," said the 41-year-old Abingdon businessman, who, in 2016, started Appalachian Drafting, a structural steel and miscellaneous steel detailing firm.
The one thing Harris did have when he started working at age 16 — as a dishwasher in a Richlands restaurant — was a strong work ethic that he learned from his coal-mining father and grandfather and a faith in God that he will tell you directs his life.
"I believe the Lord has been with me from the beginning. He has placed people in my life to guide me and help me along the way even when I didn't even know where I was going," Harris said. "I am very thankful for the opportunities the Lord's given me."
As a result of being named one of the top existing business winners in the challenge, Harris received $5,000 to implement his business strategy and half-priced rent at the Southwest Virginia Small Business Incubator in Abingdon. Just two weeks ago, the business owner moved his drafting business from the incubator to an office on Main Street in Abingdon.
He used the money to buy work tools that have allowed him to hire two additional staff members.
Harris said nothing is drawn with pencil and paper as it was when he started out 20 years ago. He and his staff members work on computers with 3D Building Information Modeling [BIM] software that gives professionals in the architecture, engineering and construction fields the tools to plan, design and construct buildings and infrastructure.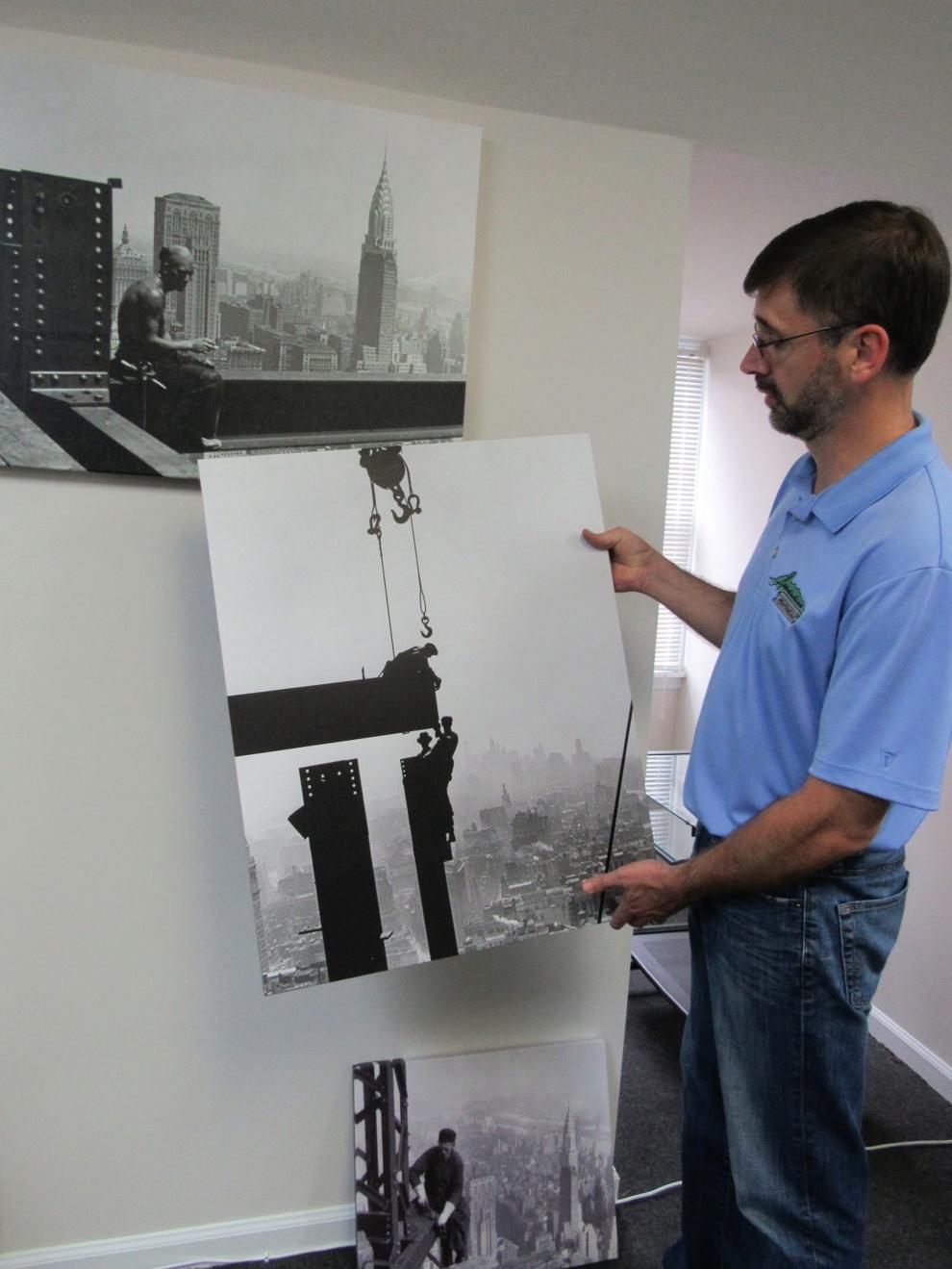 "The license for 3D software isn't cheap," he said. "The software for us is much like a hammer to a carpenter."
He is able to provide the staff members a better-than-average benefits package with paid vacations, holidays and health insurance for them and their families.
"As a business challenge winner, I have gotten to meet so many great people who had no idea what I do," said Harris, whose business has taken off in the last year, reaching milestones he never could have imagined.
Most of their work comes from outside the region.
"We have customers from New Jersey to Alabama and North Carolina to Oklahoma," said Harris, who has accepted subcontracting jobs from some of the giants in the steel industry, such as Banker Steel in Lynchburg, Virginia, and Schuff Steel in Arizona.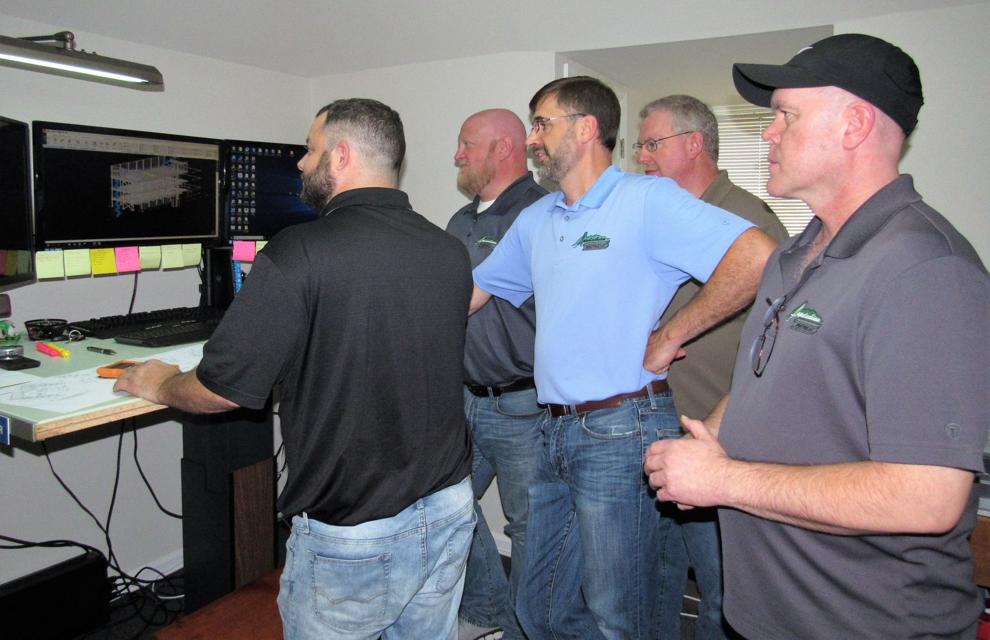 "Two weeks ago, I got a call from a fabricator in Canada. We've also been contacted from businesses as far away as California wanting to know if we could do the work."
His drafting company is currently working on designing the stairs and railings on the new Orlando International Airport, a job that's catching the attention of others in the profession.
"I'm thrilled that we're part of this airport project that will cost $1.8 billion to complete.
"Last week, we bid on a building renovation project on 1200 Pennsylvania Avenue, just four blocks from the White House. We also were asked to build a 10-story project in Washington, D.C., next door to the Washington Nationals ballpark, but we had to turn it down because we're too busy."
During his career, he has also detailed steel in structures for Virginia Tech, Disney World's Animal Kingdom, Dollywood and the Army, and his company has provided drawings on local projects, like the D.P. Culp Center at East Tennessee State University and Boones Creek Elementary and even the detail work at the Bristol Herald Courier press facility's sign.
"Every job is different," said Jason Taylor, of Mount Carmel, Tennessee, who was the first employee to come on board. Taylor works on detailing stairs and railings for structures.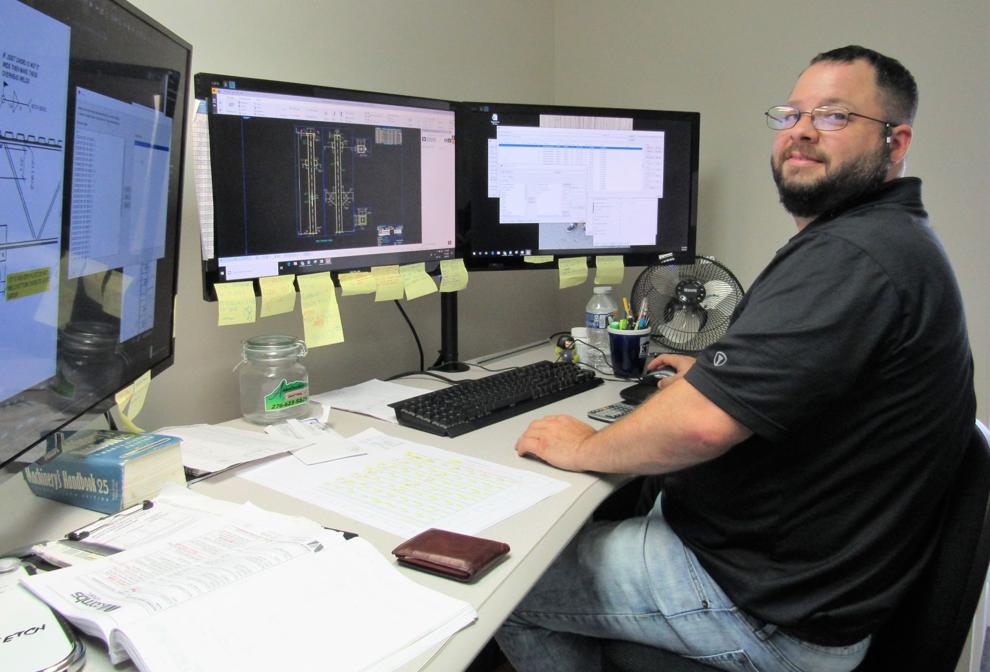 Jason Teague works on structures.
"It's ever-changing," he said. "You think it's always going to be the same beams and columns, but it's never the same. It's always different. You have to study what you're working on and pay close attention. This business is detail-oriented," said Teague, who drives to work from Jonesborough, Tennessee.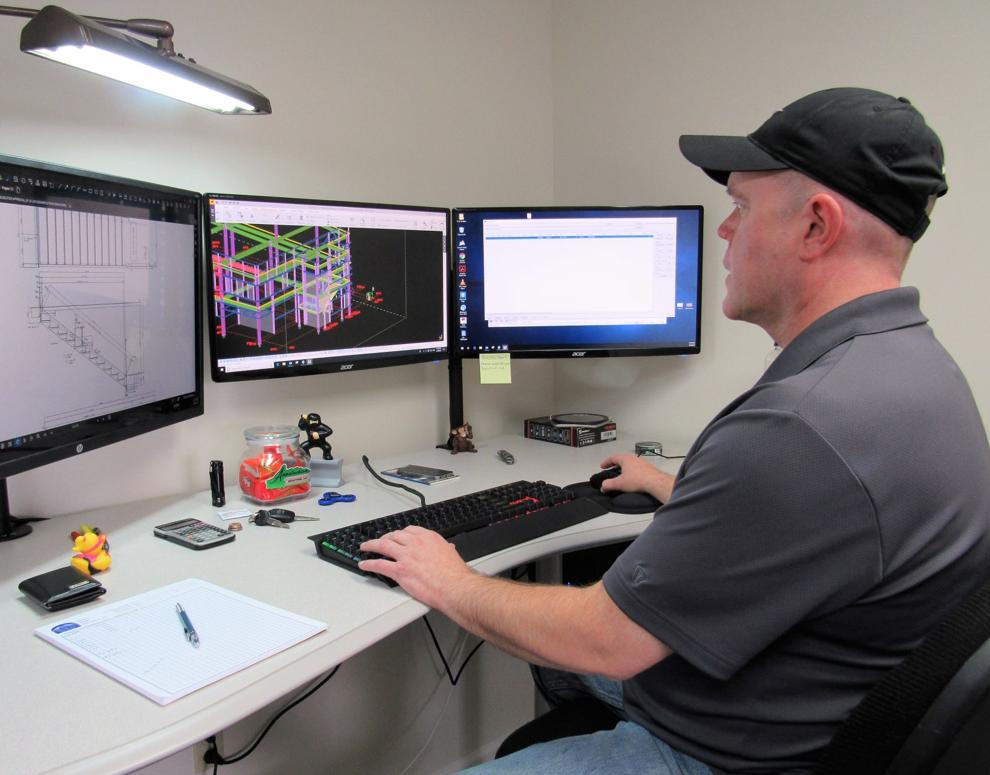 Carroll Cox, of Kingsport, and Gordon Lewis, of Erwin, Tennessee, also work on structural designs at the business. Lewis said he started working in the field 34 years ago, later running a crane before moving to the shop as a fabricator.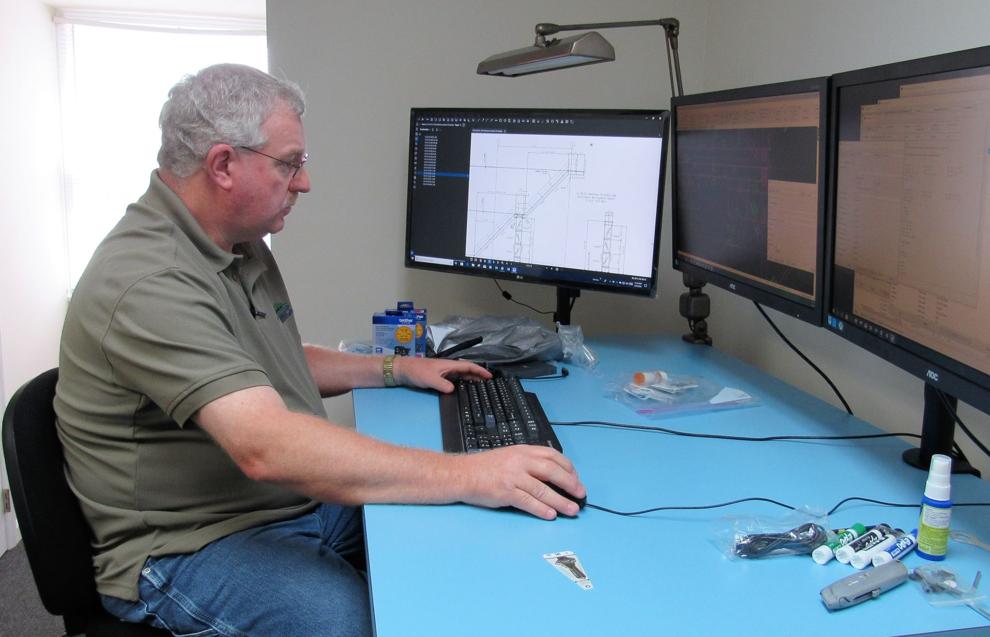 Harris wants to share his story of success with young people who are enrolled in local technical schools, just as he was more than 20 years ago. Last school year, he visited students at the Washington County Career and Technical School in Abingdon.
"I want to tell young people in Southwest Virginia that just because you don't have a four-year degree, that doesn't mean it's the end of the world. We can do anything we want to do right here in Southwest Virginia, and I want young people to know they have those same opportunities," said Harris.
The entrepreneur credits a technical education for setting him on a path to success.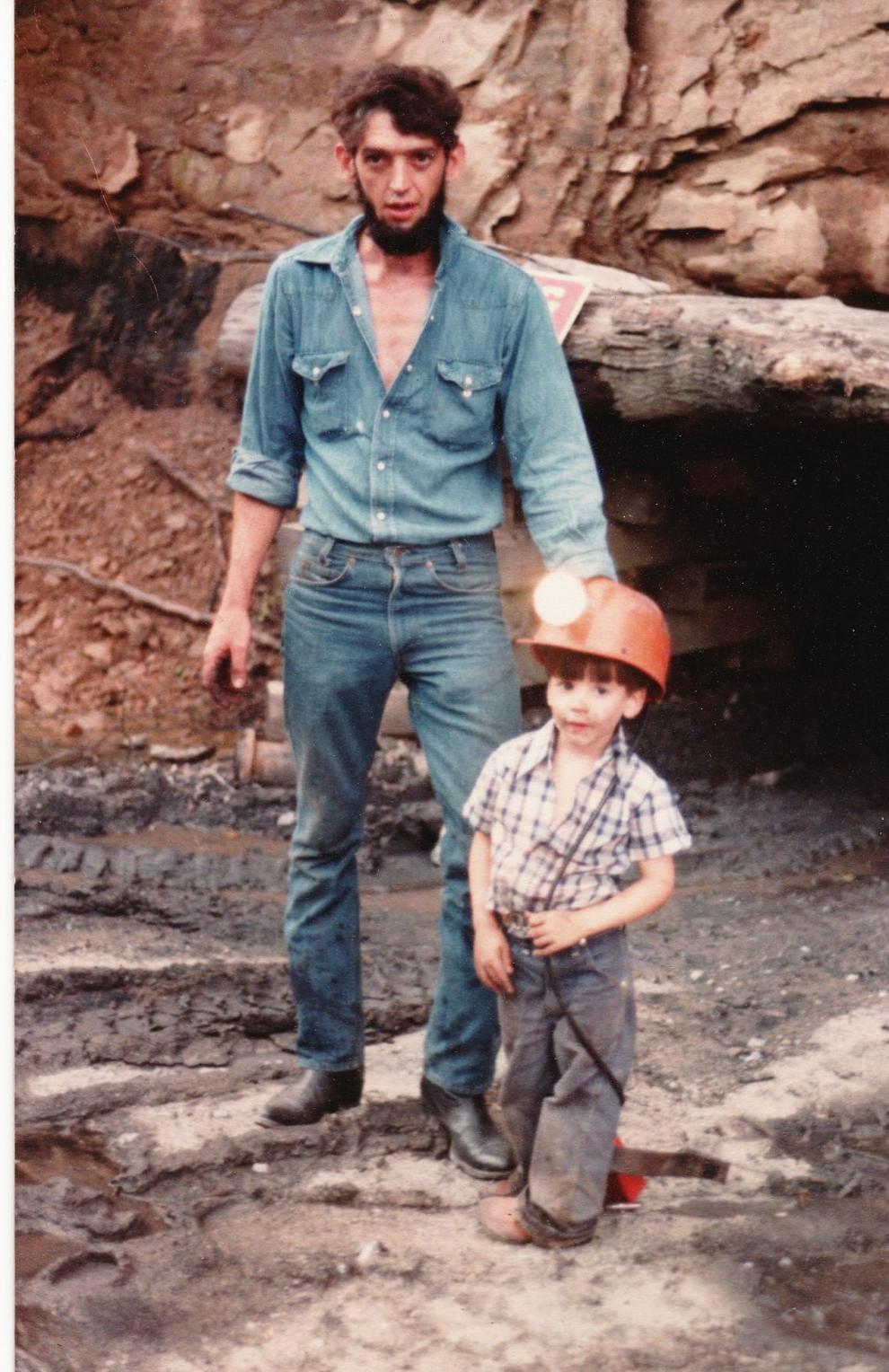 Harris had been working on his grandparents' farm in Abingdon as a child when he got a summer job laying brick at age 16. During the school year, he would return to his home in Richlands, where he worked in a restaurant as a dishwasher.
As a high school student, he was taking classes for an advanced diploma when he told his guidance counselor he wanted to go to technical school to learn masonry.
"She tried to discourage me, but I went anyway," he said with a laugh.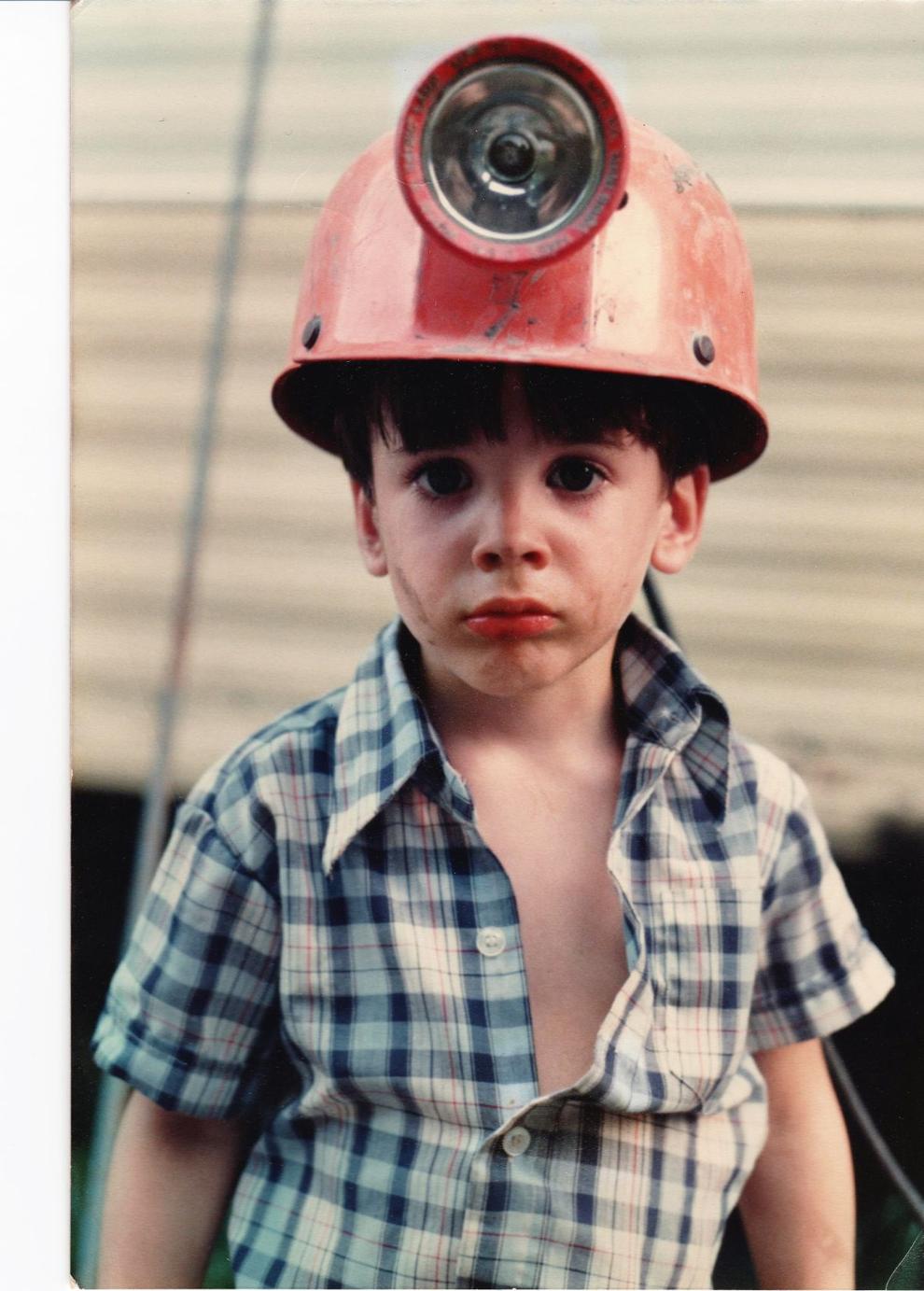 The opportunities that followed eventually led Harris to excelling in the drafting field.
After graduating from Richlands High School, Harris got a job at a steel shop installing ceramic tiles in steel chutes used in coal mines.
He fell in love with the steel industry, later becoming a certified welder, lead fitter and foreman. Years later, he was given the chance to work in a drawing room, which eventually led to his career as a draftsman.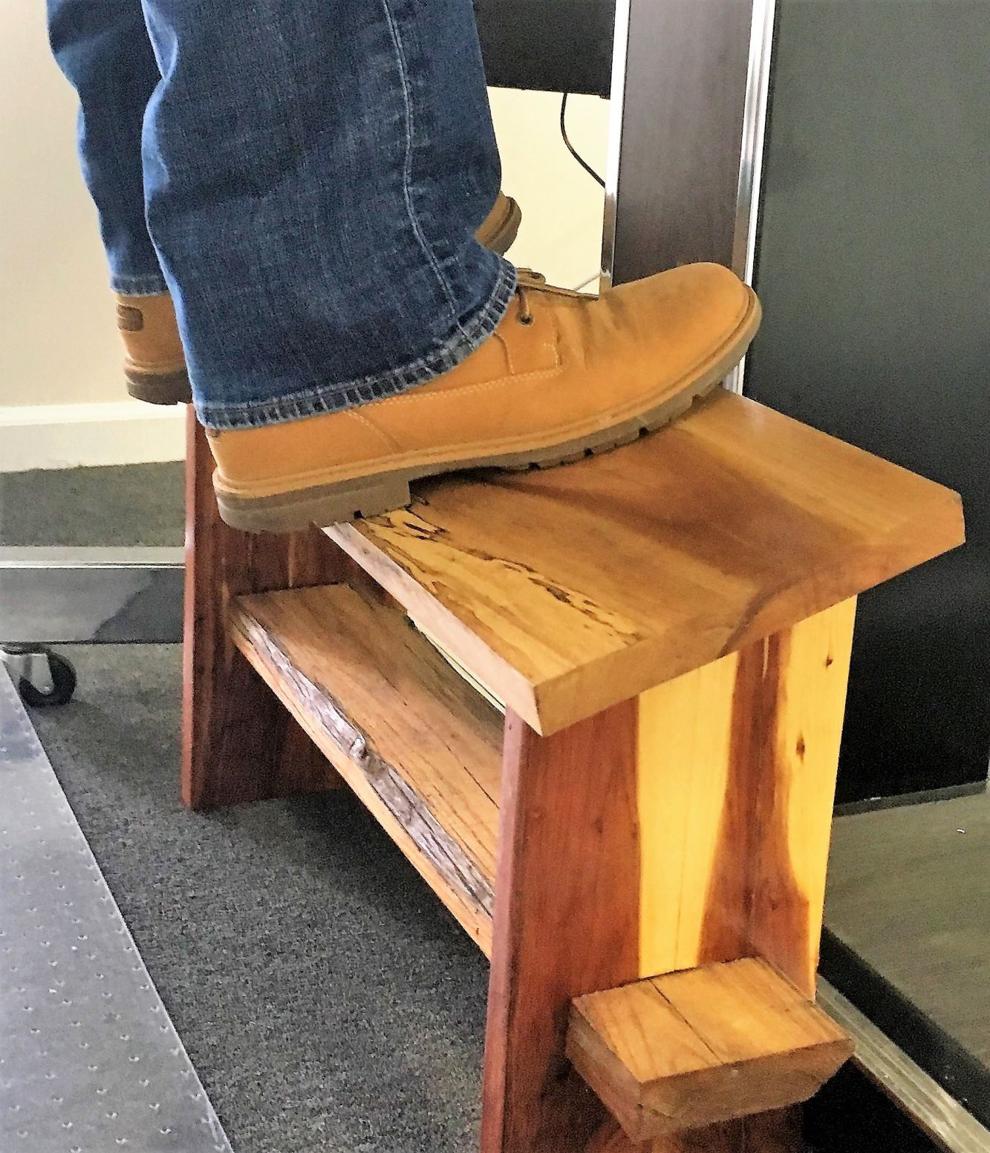 Harris said he never forgets his humble beginnings as a business owner. Fond reminders are the wooden footrests for each employee in his office handmade by his father, who used wood from his grandfather's Buchanan County barn.
"Most of our work is outside the region, but there's no doubt about it," he said, "this place is home."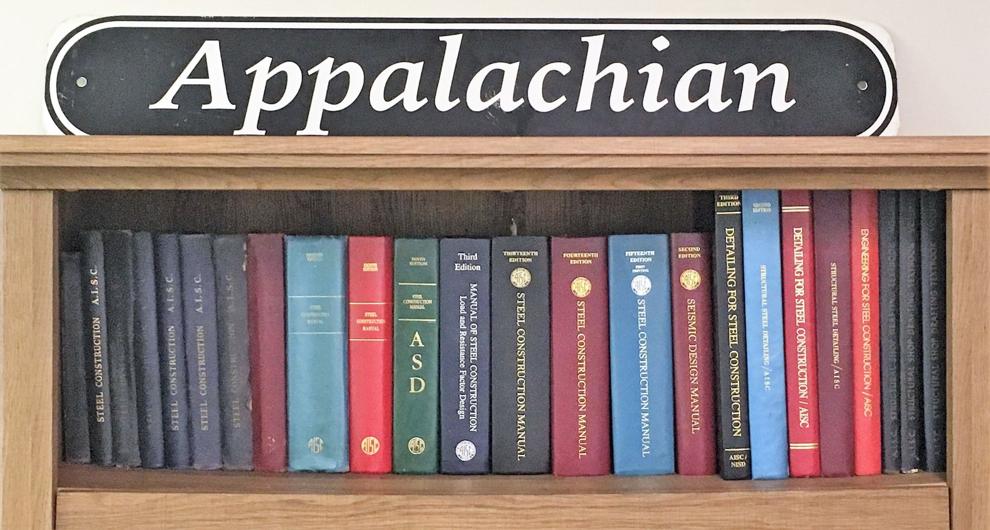 Carolyn R. Wilson is a freelance writer in Glade Spring, Virginia. Contact her at news@washconews.com.