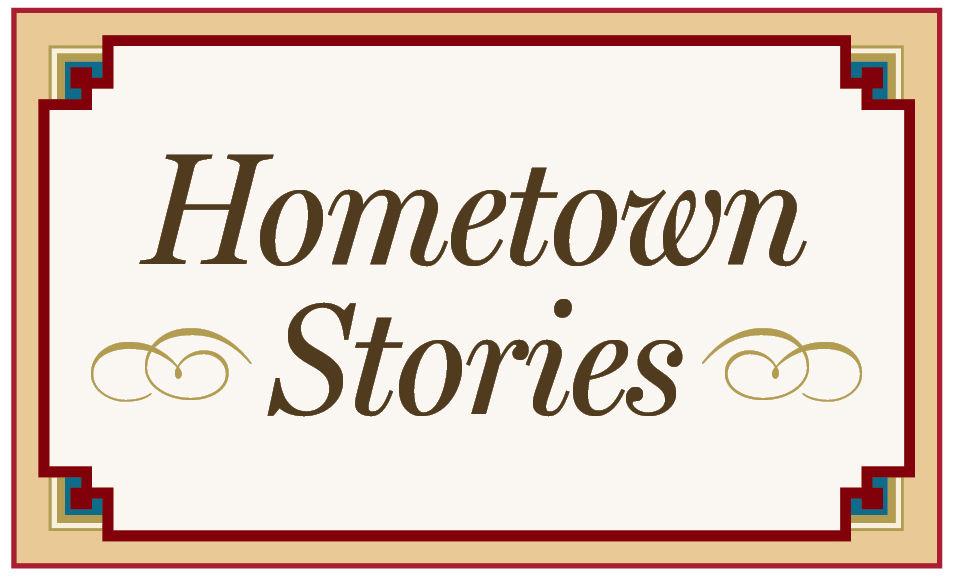 ABINGDON, Va. — With the radio set to light classical music and "Junior" the cat curled on her lap, Mary Nash can spend just about all day keeping her hands busy.
At age 90, the Abingdon woman is a knitter.
She knits at home, in the doctor's office, and she's even pulled out knitting needles during online church services.
But, the work she's doing this winter warms her heart.
Using only two tanks of gas since last winter, Nash has put her usual volunteer work in the community on hold while quarantined at home during the pandemic.
Instead, Nash is knitting hats for the area's most vulnerable — people in the area who are without homes.
The kind-hearted woman has donated a big bundle of her hand-knitted hats — of all sizes, colors and patterns — to A Likely Yarn, a business in town that turned more than 60 of the wooly head warmers to the Bristol Virginia Police Department.
"We decided the hats should cover more of Washington County than just Abingdon," said Kristine Hughes, manager of the yarn shop, who contacted the Police Department about the donation.
BVPD Capt. Maynard Ratcliff picked up the donated hats at the Abingdon shop last week.
"We have quite a number of homeless people in Bristol, Virginia, many of them live and sleep on the streets. I think it's a great thing that we can distribute the hats to those who really need them," said Ratcliff. "My officers and I come into contact with these people each day, and we like helping them out when we can."
Hughes said the yarn shop has been doing its part to help the less fortunate this winter.
Since December, they have pinned individually wrapped hats in all shapes and sizes to the fence in front of the shop with a note that reads, "Baby it's cold outside, need a hat, take a hat."
"We have been fortunate to have enough donations to keep replenishing the fence all winter. Every time we think we're running out of hats, another donation comes in," she said.
She estimated they put out 25 hats each week.
Hughes explained the hat project was born from an event they host each year. In July, during "Yarn Amnesty" the business gives $1 store credit per pound for unwanted yarn donated. The business normally passes the yarns to people who crochet and knit chemo hats, prayer shawls and baby items for hospitals.
"This year, we were inspired by a customer to keep some of the yarn to make hats for the homeless," said Hughes. "As 2020 progressed, we realized there would be a lot more people in need this winter. We have been offering our customers free yarn and free crochet or knit patterns to make hats for the community."
The shop's regular customers help with the endeavor in addition to out-of-town customers who take the free yarn and patterns home and mail the finished hats back to the Abingdon business.
Since 2019, Nash has knitted about 175 hats, most of which are made from wool yarn for extra warmth. The remainder of her hats that were not donated to the Police Department were kept to help replenish the fence at A Likely Yarn.
"I'm just really happy they all can be used," said Nash, whose hands stay busy with the knitting projects.
If she's not at a doctor's appointment or shopping at the grocery store, she's knitting or reading a book. That's after she's watched the morning news on TV and exercised for 45 minutes.
"People ask why I don't sit and rest. My mother didn't teach me how to do nothing very well," she said with a laugh.
Her sturdy hands have been put to many meaningful tasks throughout her life — not just knitting to keep her mind young and her fingers nimble.
She said the yarn in her fingers connects her to the happiest times of her life.
As a young mother, Nash took knitting lessons when her five children were being raised.
"I made bedroom slippers and scarves for 22 nephews and nieces. Frankly, I haven't done another one since," she said with laughter.
Nash was a knitter when she graduated from Berea College in Berea, Kentucky, in 1985 as a non-traditional student.
After high school, she attended Berea College in Berea, Kentucky, but left after two years to marry her husband.
When the oldest of her five children was off to college, Nash, at 53, decided the time was right to finish her college education at Berea College.
When her husband, David, asked for her hand in marriage years earlier, Nash's mother insisted that he see that she finished college.
"She didn't realize it was going to be 35 years later," Nash said.
Before her retirement from Berea College in 1996, she continued to knit for friends in her bridge club and at church, making more than 30 hats during the year. After moving to Abingdon four years ago, she used her knitting skills to make hats for elementary school children in the county. When school schedules became disrupted by the pandemic, Nash gave her hats away to elementary school children in West Virginia, friends and family, and members of the Elderspirit community in Abingdon.
Now that most of her hats have been donated, Nash is starting a new batch for the remainder of the winter.
She doesn't knit in the summer, she said. Her busy hands work the soil, growing and harvesting food from her backyard.
"I tend to a garden when warm weather comes. When it's time to get my hands in the dirt, the knitting goes away until it cools off again.
"The seed catalogs are coming in the mail," said Nash, "and I really have an itch to get my hands out there."