The Republican primary for Tennessee's 1st Congressional District seat has the most crowded field of candidates in decades, with 16 names on the Aug. 6 ballot.
U.S. Rep. Phil Roe, a Republican who has served since 2009, announced in January that he would not seek reelection as representative of the district, which covers Sullivan, Washington, Carter, Cocke, Greene, Hamblen, Hancock, Hawkins, Johnson and Unicoi counties as well as part of Jefferson and Sevier counties.
His announcement resulted in a flurry of campaign announcements from an array of candidates stretching from Blountville to Knoxville. One candidate, Chad Fleenor, suspended his campaign, though his name remains on the ballot, and endorsed Jay Adkins.
Some of the issues that have surfaced among the Republican candidates are supporting the agenda of President Donald Trump, boosting regional economic development, working toward economic recovery from the COVID-19 pandemic, working to reduce the federal deficit and banning or restricting abortion.
And though the candidates share common ground on many of these issues, the primary race has also gotten heated with attack ads and mailers flooding the TV stations and mailboxes of the district.
In the Democratic primary, Blair Walsingham is the only candidate on the ballot who remains in the race. The two other candidates, Chris Rowe and Larry Smith, have both dropped out, and Rowe has endorsed Walsingham.
The Republican candidates:
Jay Adkins, 39, is a veteran who served in the Iraq War while in the Tennessee Army National Guard, an engineer and a foster parent whose motto is "service over self." He said that unlike establishment politicians, he wouldn't moderate his voice.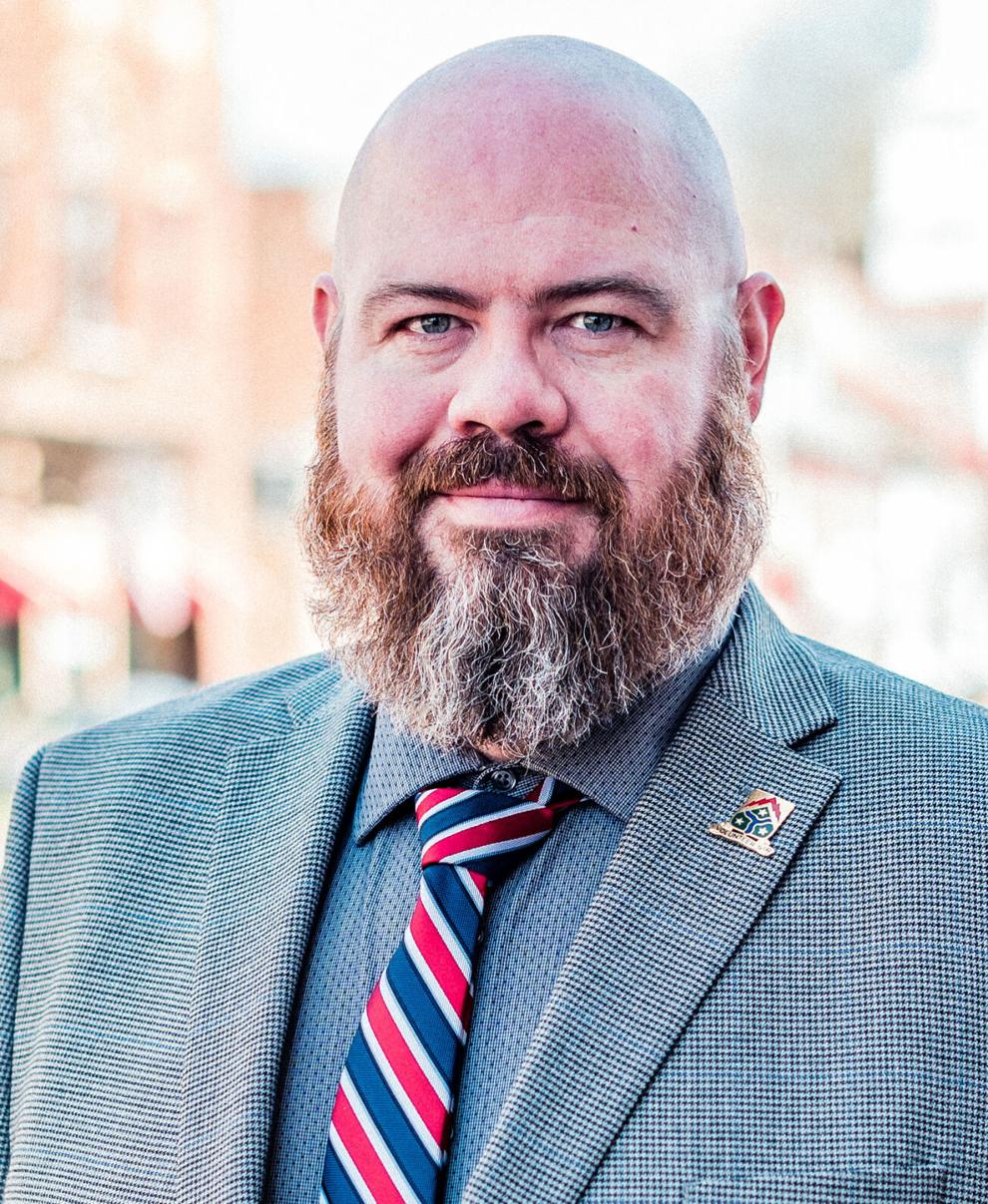 "Establishment career politicians have failed us. And I'm someone who actually lives out the values of this district," he said.
If elected, he said his first priorities would depend on the makeup of the House and Senate after the election. If Republicans take back control of the House and maintain control of the Senate, he will advocate completely defunding Planned Parenthood and rolling back some existing gun-control laws. But if Democrats maintain control of the House, he would try to work with them toward criminal justice reform that would make it easier for people to reintegrate into society after they've served a prison or jail sentence.
Phil Arlinghaus, 28, describes himself as a man of the people, a family man who works a regular job at KARM Stores and a man who puts God first. He said he trusts the wisdom of the common man.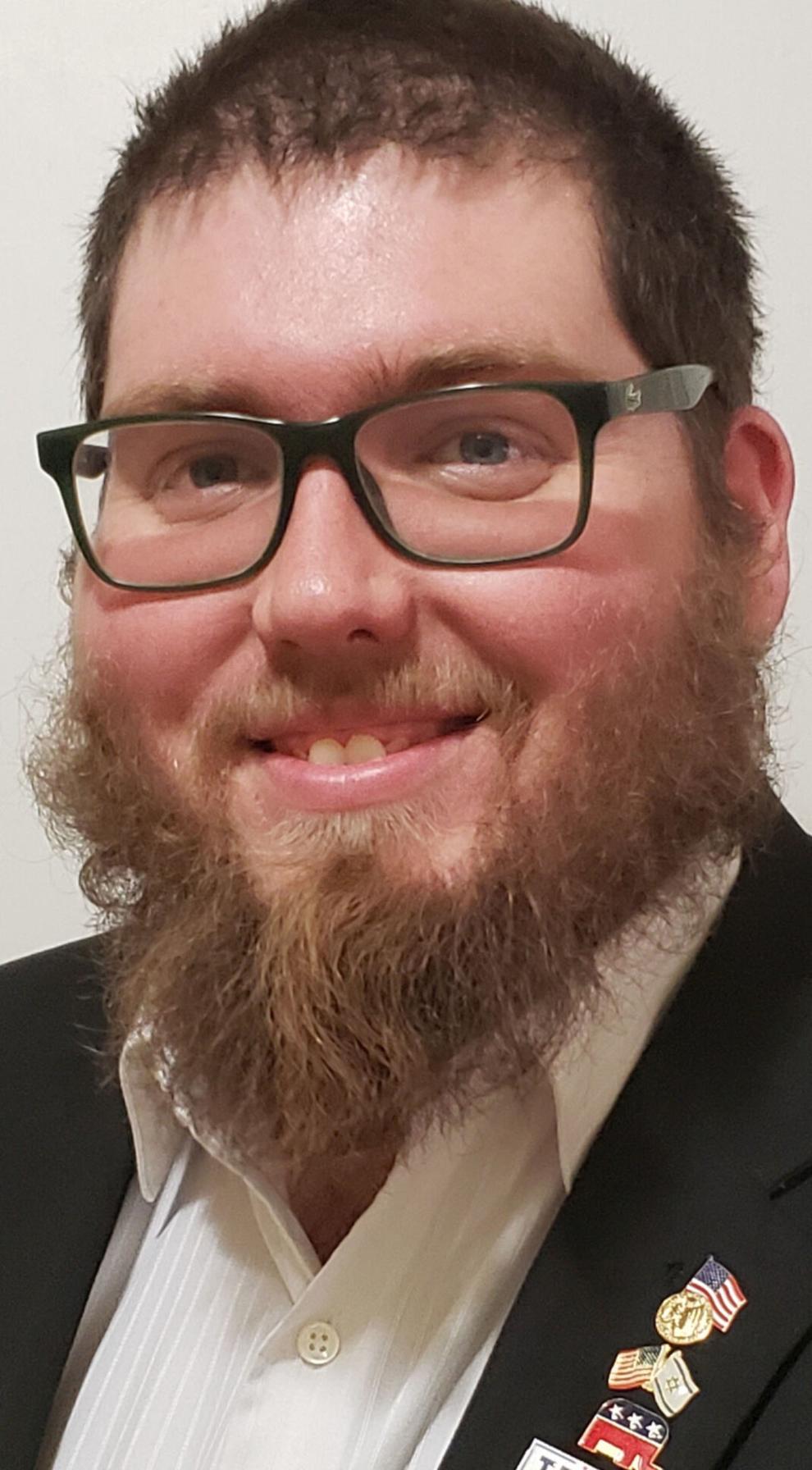 He said his top priorities would be to work to find ways to stop human trafficking, especially of children, protect religious freedom and make abortion illegal. He said part of stopping human trafficking is to finish building President Donald Trump's Mexico border wall.
He added that he's seen a dangerous trend of opposition against religion, particularly against Christianity and he would work to fight that and uphold the Judeo-Christian values he believes the U.S was founded on.
Richard Baker, 68, a retired taxi driver, said he should be elected because he's not a career politician; he's a born-again Christian who opposes abortion.
His top priority, if elected, would be to put pressure on the U.S. Supreme Court to rehear and overturn the court's landmark 1973 ruling on Roe v. Wade, which determined that the Constitution protects a woman's right to an abortion without excessive restriction by the government. He said the original decision was flawed because the court didn't look at the definition of life.
He added that he would also like to see passenger train service return to Northeast Tennessee.
Chance Cansler, 25, the youngest candidate in the race, said voters should pick him because of his stances on the issues — anti-abortion, pro-gun and he opposes government corruption.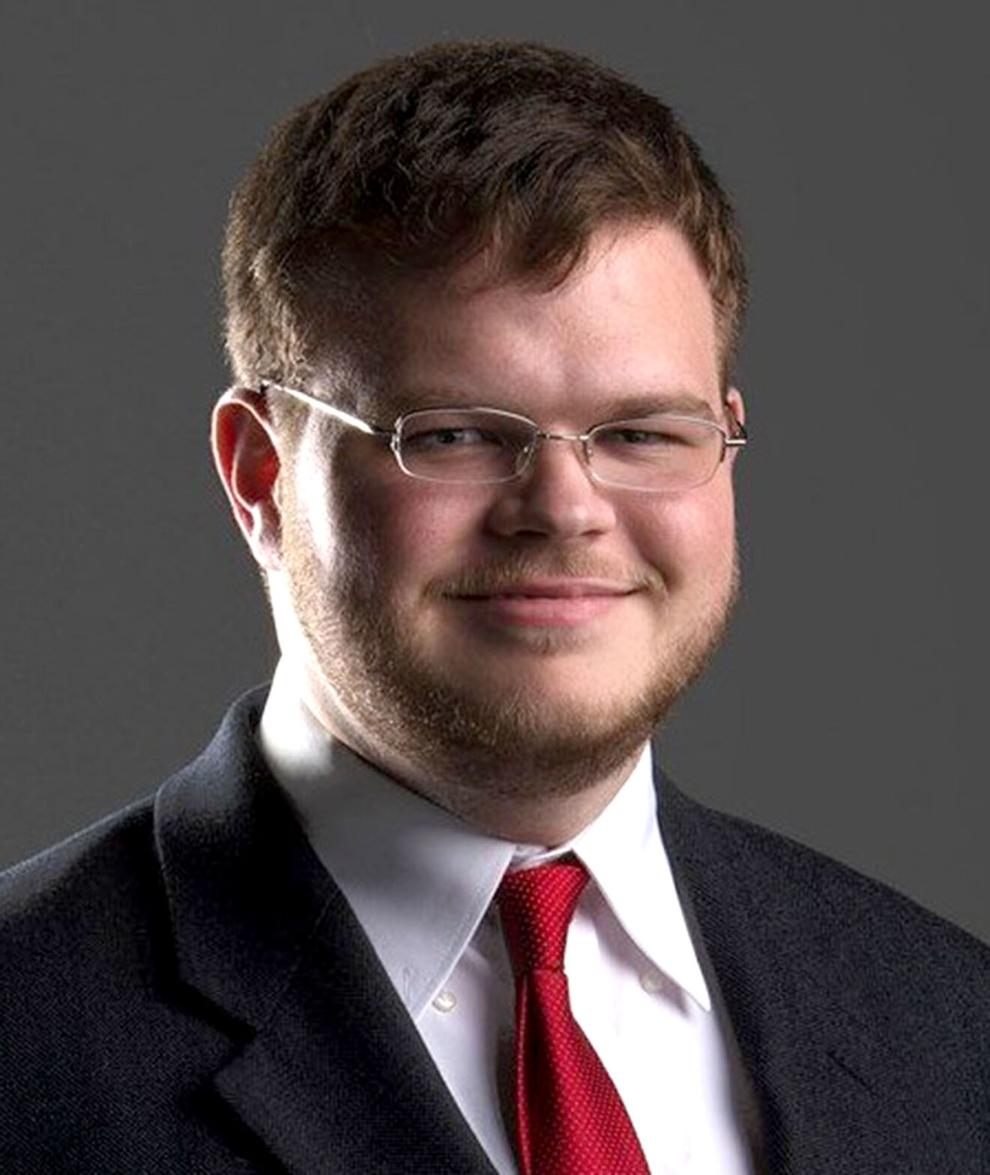 "We must deal with corruption, the swamp that is in Washington, D.C.," Cansler said.
If elected, he said he wants to tackle corruption in the nation's capital by working with elected officials like Thomas Massie and Sen. Rand Paul, both of Kentucky, as well as the House Freedom Caucus. Cansler said there is too much paying for access in federal politics and legislation with money behind it often wins out over legislation with actual popular support. He added that he wants to call out the companies that are receiving targeted exemptions through the federal tax code.
John Clark, 62, served as a Kingsport alderman from 2012-2015 and mayor from 2015-2019. He said he is the best qualified candidate for Congress because he has the right combination of experiences in both public and private sectors and he has a proven history of job creation. He added that no one would fight harder to protect the freedoms he believes are under attack by "leftist socialist Democrats."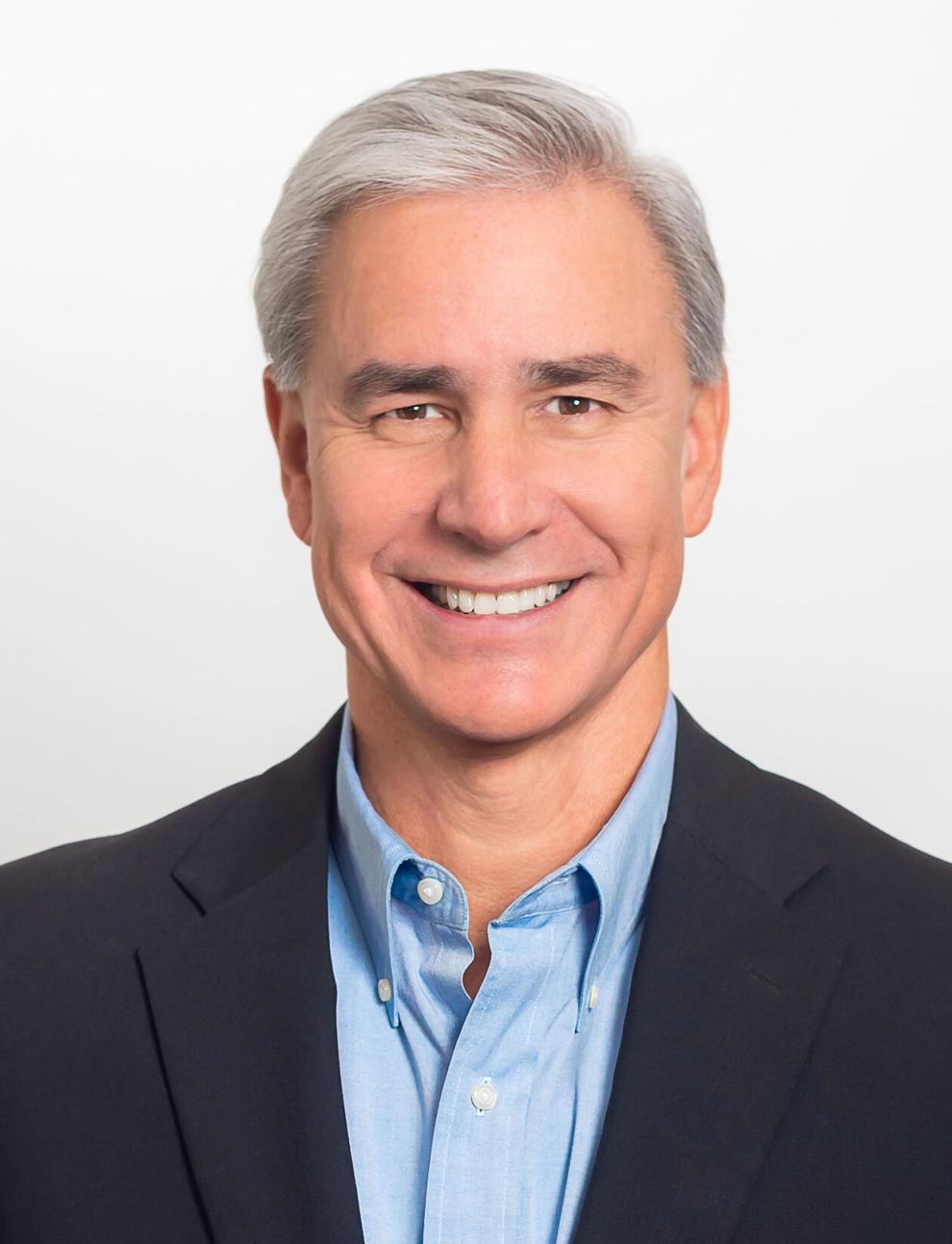 But he said his top focus as congressman would be to encourage workforce development to get people into good paying jobs, recruit new businesses to the district, help new businesses grow and encourage entrepreneurship. He said the resources, networks and partnerships to accomplish this already exist but he would use his congressional office to help them succeed.
In Washington, he said he would fight socialism.
Sen. Rusty Crowe, 73, is the most experienced politician in the race, having served as state senator of the 3rd District since 1991. He said that his time as chairman of the state Senate Select Committee of Health and Welfare and previous time as chairman of the Joint Select Committee on Veteran's Affairs parallel outgoing congressman Roe's interests in health care and veterans.
If elected, he said his first priorities would be to get Congress to work together for the American people, reboot the economy and create more jobs.
"I think we've got to figure out how to get Congress to begin acting for the people for the nation and not for party or for personal gain," Crowe said.
He said he was taught by Jimmy Quillen, the district's longest serving congressman, that the way to get things done is through friendship and respect, and early on, it would be a lot of work to bring both sides together.
Steve Darden, 60, served on the Johnson City Commission from 2001-2011 as a commissioner, vice mayor and mayor. He is also a partner at the law firm, Hunter, Smith & Davis, and describes himself as the most well rounded candidate in the race.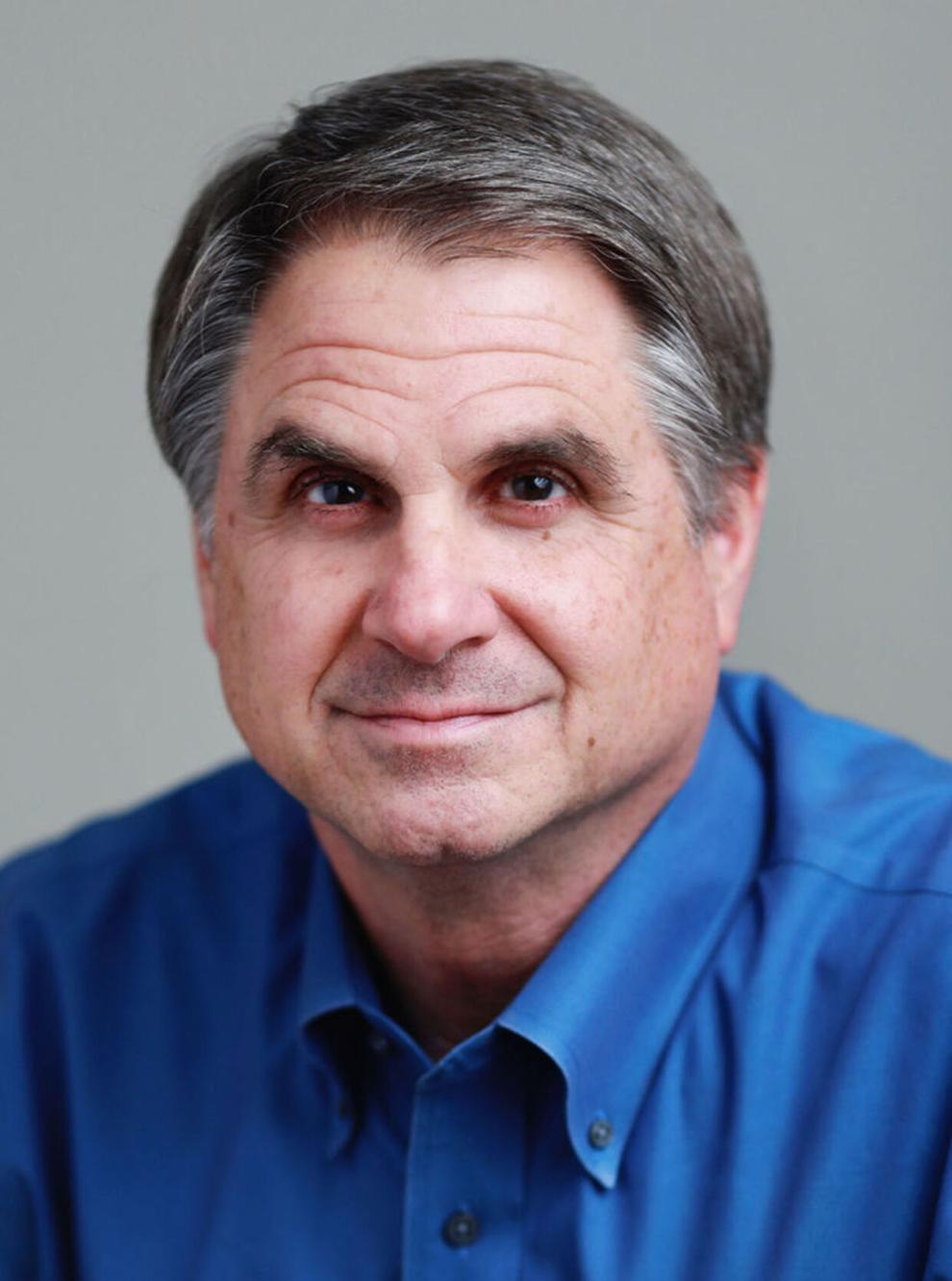 "I believe that my combination of service to the community both as a volunteer, a board member, an elected official and in my profession, set me apart from the rest of the candidates," Darden said.
He said his first two priorities, if elected, would be to get the economy back to where it was prior to the COVID-19 pandemic and to get staff into place that could continue the level of service that Congressman Roe has delivered. He said because of his experience in economic development with Northeast Tennessee Regional Economic Partnership and the Washington County Economic Development Council, he could help connect economic development agencies across the district and create more opportunities across the region.
Robert Franklin, 60, describes himself as frontiersman with 40 years of experience working in real estate. He also said he is a relative of founding father Benjamin Franklin.
"I just want to help the people 365 days a year, seven days a week, 24 hours a day," Franklin said.
He is also a retiree and if elected, his top priority would be raising payment amounts to recipients of Supplemental Security Income. He said some people who receive disability payments get $400 a month, which is difficult to live on.
He added that he would also work to ensure that all health insurance plans include hearing, vision and dental.
Josh Gapp, 43, said he is running because he is worried about the future of the country and is concerned the opportunities he had will not be available for his children and grandchildren.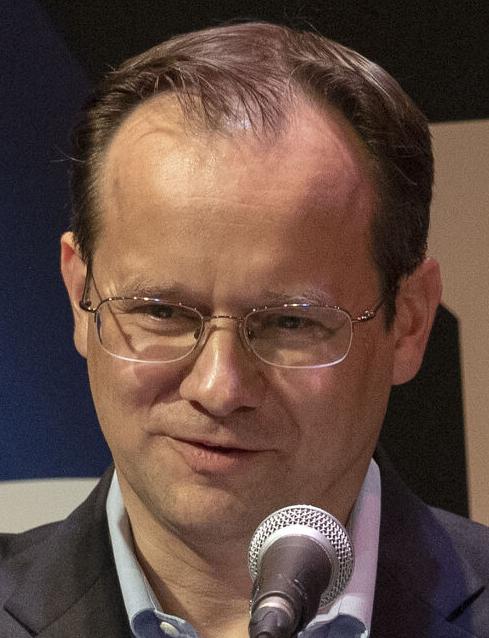 If elected, he would focus on two major issues — getting the economy up and running following the COVID-19 shutdown and reforming the country's health care system. This would start with repealing Obamacare and replacing it with a plan to transform medicine, he said.
The first step of the plan would be to change the tax code to allow health care providers to write off underprivileged patients. The second would be to deregulate Medicare to cut down on the need for administrative jobs in the health care industry. The third step would be to allow insurance companies to operate across state lines. The fourth step would be to lower the barriers of entry for new insurance companies.
Diana Harshbarger's campaign declined an interview with the Bristol Herald Courier, stating that her schedule was filled until Aug. 6. Harshbarger is a pharmacist and the owner of Premier Pharmacy in Kingsport.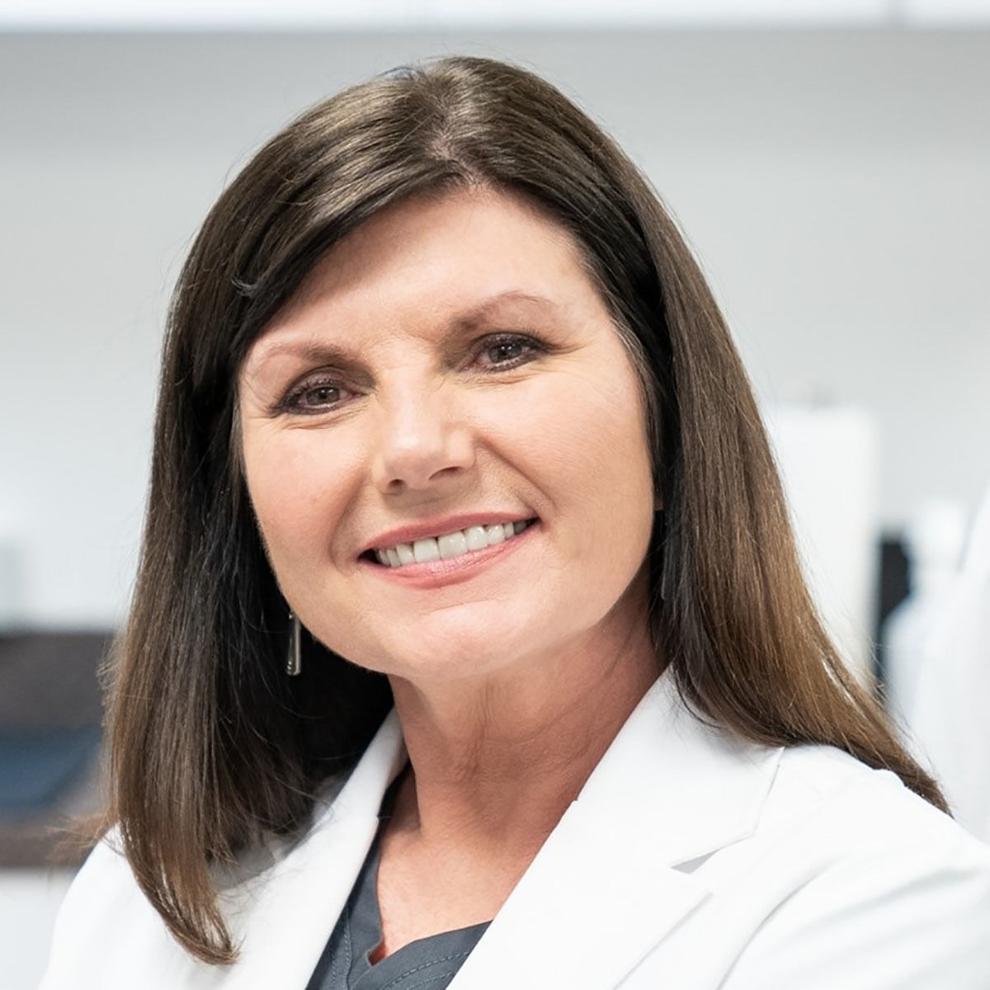 In recent weeks, Harshbarger has come under fire because her husband, Robert Harshbarger Jr., pleaded guilty in 2013 to distributing a misbranded drug and health care fraud, after selling counterfeit drugs for kidney dialysis treatments through his now defunct company, American Inhalation Medication Specialists. In an emailed statement, Harshbarger's campaign said that she had zero involvement and if the federal government believed she had any role in the mislabeling case, it would have taken her pharmaceutical license and charged her.
David Hawk, 52, has served as the state delegate representing the 5th District since 2002, and for 20 years, he owned and operated The Tailor Shop in Greene County. If elected, he said he plans to do at the federal level what he's done at the state level.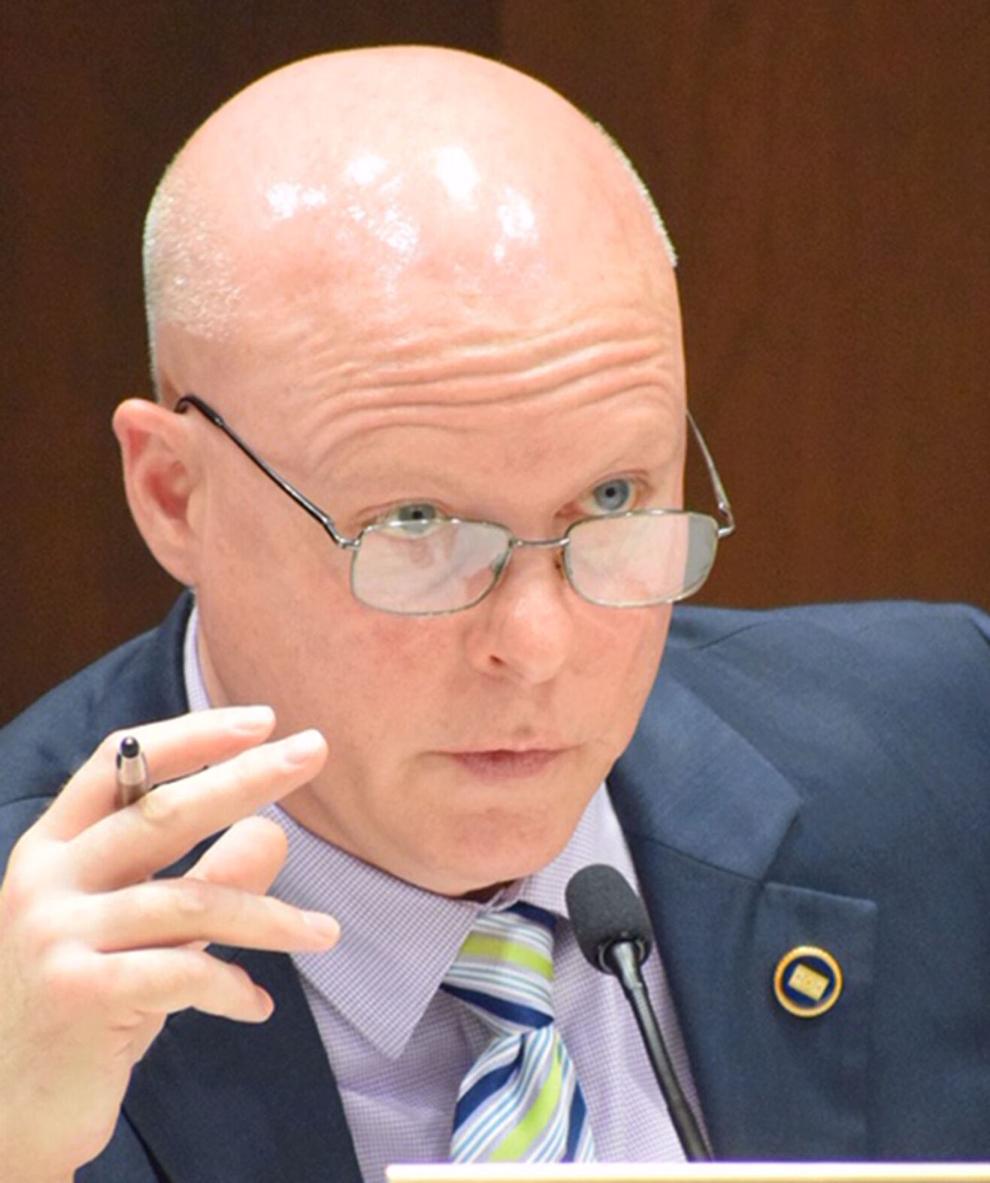 The first thing he said he wants to tackle is the $26 trillion federal deficit. He's worked on Tennessee's last 10 budget documents and he wants to rein in spending.
"I think that our national debt is one of the greatest national security concerns as a country," Hawk said.
He added that his second priority would be ensuring better mental health and substance abuse treatment. He said lack of treatment for these issues is an economic development concern as well as health care and social concerns.
In 2013, Hawk was convicted of reckless endangerment in relation to a domestic incident with his ex-wife. However, the conviction was later expunged, according to the Greene County Circuit Court Clerk's Office.
Timothy Hill, 38, has served as state delegate for the 3rd House District since 2013 and touts himself as "the proven conservative in the race." He pointed to endorsements he received from U.S. Rep. Jim Jordan of Ohio and the House Freedom Caucus as proof.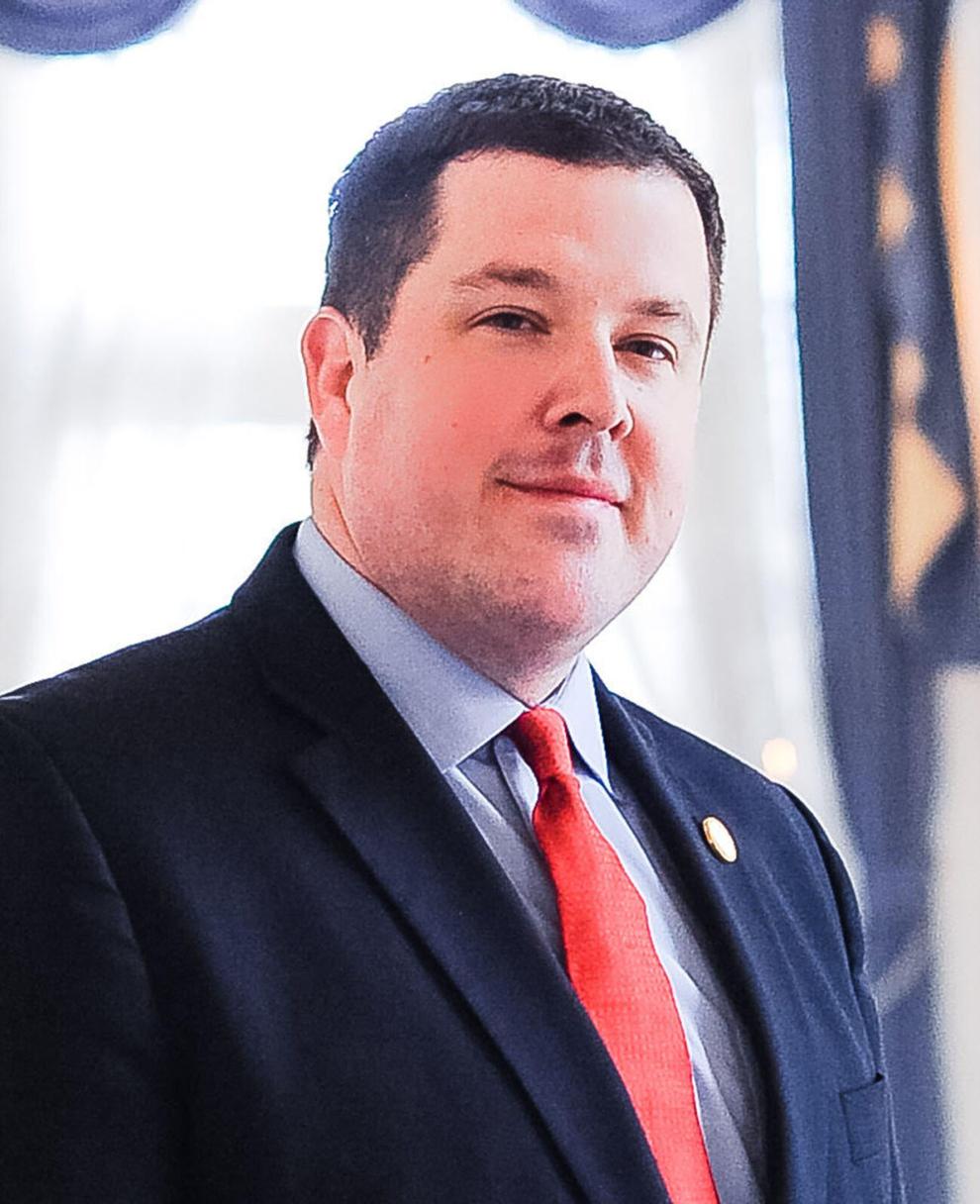 "I have been running a very strong campaign on Christian conservative values and have the record to back it up," Hill said.
His first priority, if elected, would be to build relationships in the district and find out the best ways to help make the district grow and support Trump's agenda.
Chuck Miller, 62, said he has no ulterior motives in running for Congress, he just wants to serve as a representative of the people.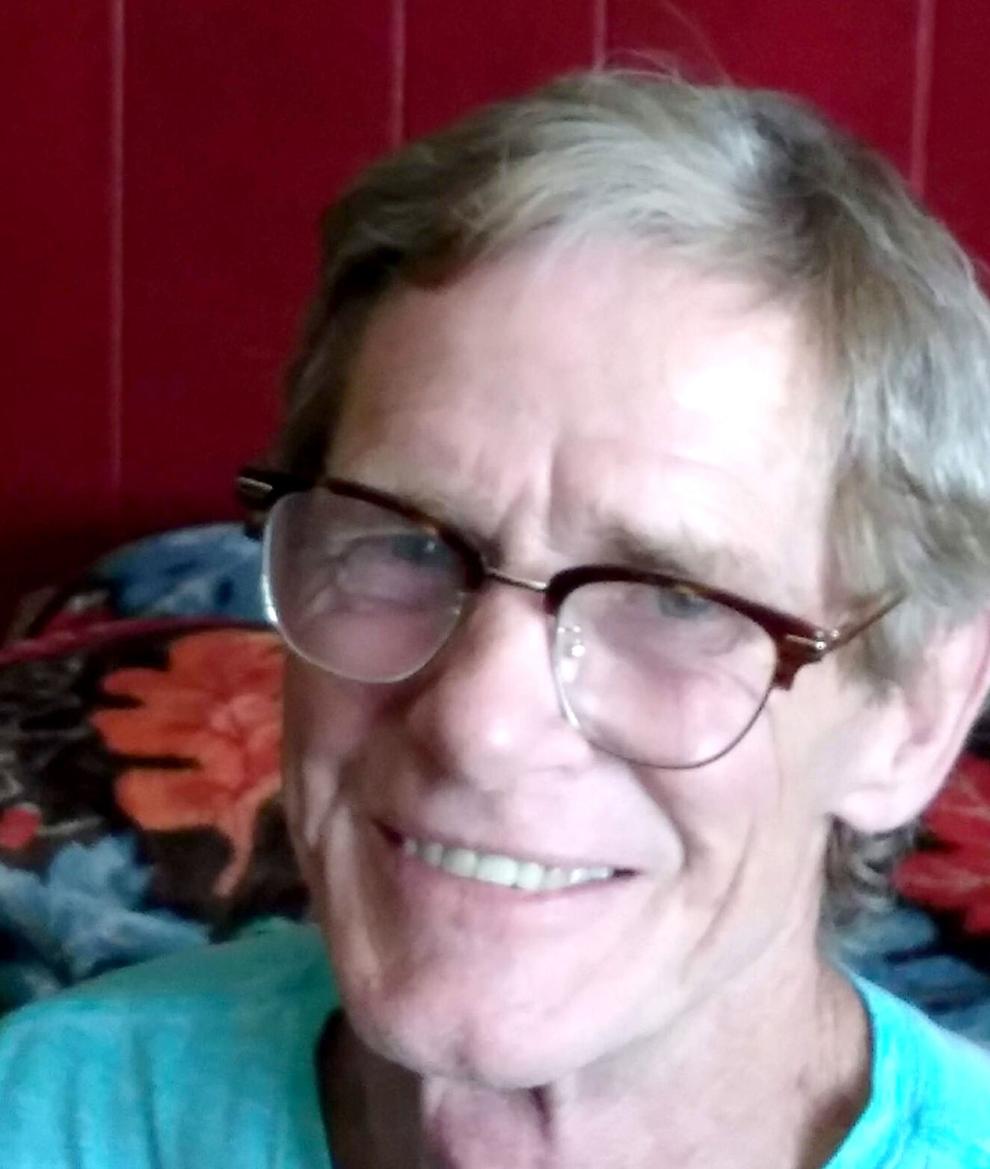 "I spent the first eight-and-a-half years of my adult working life in the Navy and, you know, I'm willing to give the last few years to my country because we are in a bad way," Miller said.
If elected, he said he would ensure that the money subtracted from people's paychecks to pay for Social Security is used for Social Security.
"No one asked if they wanted to contribute to a retirement account. And it's surely not a checking account for the House of Representatives," Miller said.
Carter Quillen, 61, is an engineer and businessman who has worked at the Kennedy Space Center as well as taught classes on heating, ventilation, air conditioning and refrigeration. He's also the cousin-twice-removed of Jimmy Quillen, the district's longest serving representative, though he says he has no interest in becoming a career politician.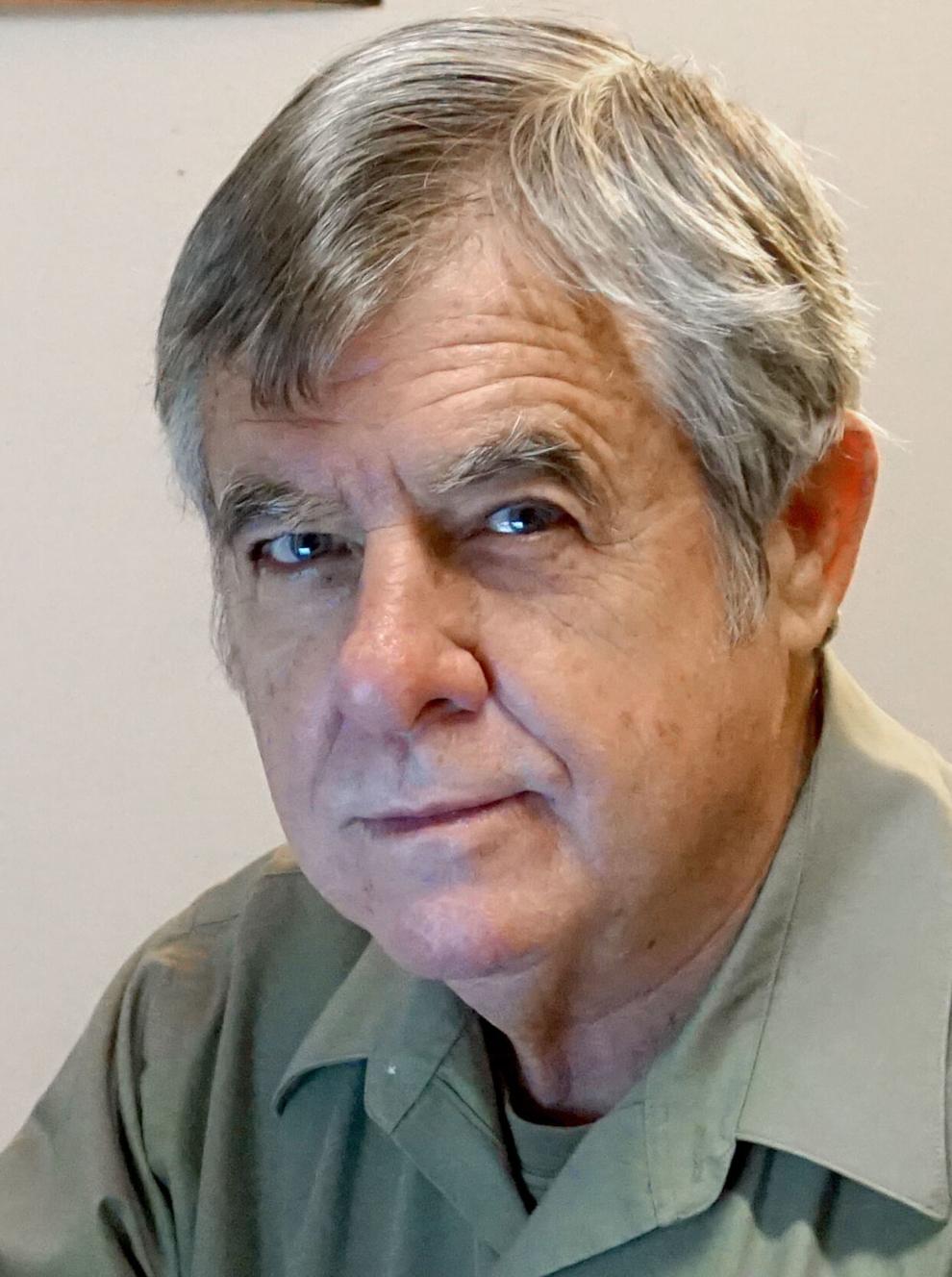 "I'm a self-funded campaign. I have an agenda of service to the people and I'm not beholden to any special interests of any kind," Quillen said
If elected, he said one of the first things he would do would be to hire grant writers and have them apply for federal grants to be used within the district. He said he would also have a major focus on infrastructure improvements.
Nichole Williams, 34, said she is the only candidate with any substance or fire in the belly.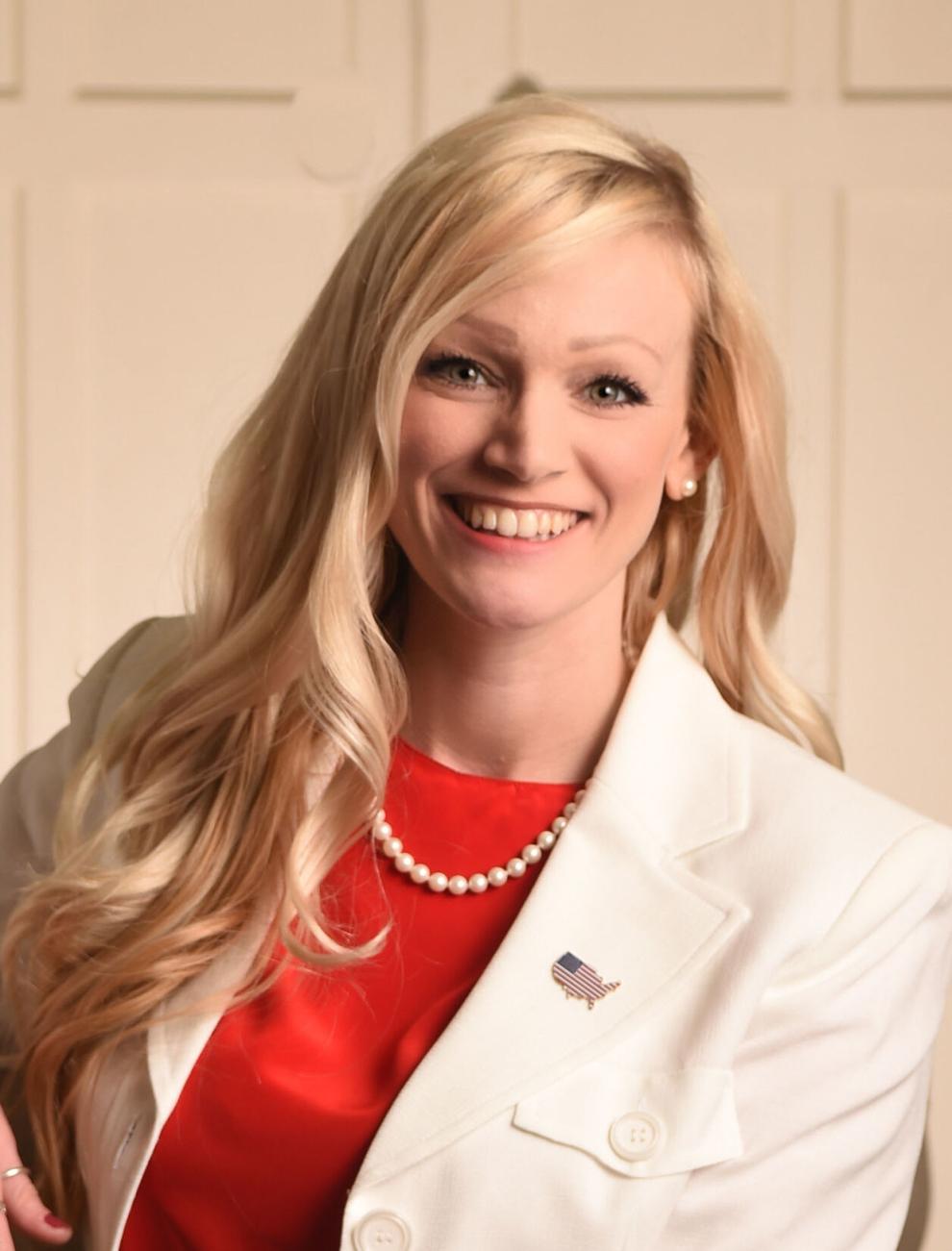 "I don't even think a lot of people have a reason why they're running, Williams said.
She also supports restoring the federal government to the original limitations set forth in the Constitution.
If elected, she said she wants to ensure that the district has what it needs, like a replacement to Conagra, which is set to leave Cocke County. She added that parts of Johnson and Carter counties are struggling with access to broadband internet, but a U.S. Department of Agriculture program could help.
"Before we start reversing all these federal programs, I want to milk them for our district first," Williams said.
In June, Williams pleaded guilty to perjury in Sullivan County for providing a "false residential address" on an official state of Tennessee candidate nomination petition. In a post on her campaign's Facebook page, Williams said she moved recently and accidentally printed her old address. In the post, she took full responsibility for her actions, admitted she was guilty and said Sullivan County District Attorney General Barry Staubus treated her fairly.
The Democratic Primary
Blair Walsingham, 32, is the only remaining Democratic candidate whose campaign remains active. She is a U.S. Air Force veteran who currently lives in Eidson. She said she is focused on being nonpartisan and solving problems.
If elected, she said she would focus on the poverty of the region with the first step being the full expansion of broadband internet to the region, which would give many people access to better paying jobs.