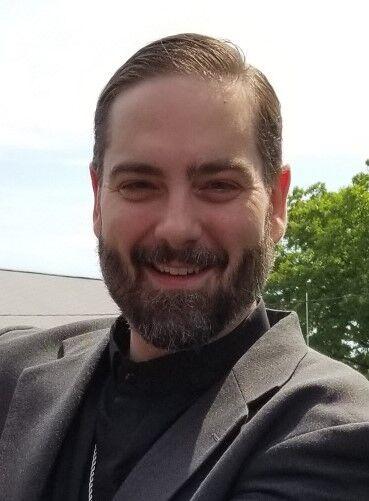 There is a fine balance between genuine lament and self-pity. As a pastor, I don't always walk that line well. However, at the risk of sounding maudlin, I have to say that I do not recall a more challenging time for our nation or our world.
I think we are being challenged on two fronts as a society. On the first, the health crisis demands both patience and cooperation, and we seem deficient in both. On the second, we are in an election year, and with elections come hyperpartisanship. Our political opponents are cast as swamp monsters from the abyss, not as human beings worthy of dignity and respect because they, too, are children of God, warts and all.
Political theatrics may produce better bottom lines for social media, newspaper, and broadcasting corporations, but they do little to foster community and build a society of "responsible selves," as Wendell Berry puts it. When our neighbor is the enemy, our communities eventually become war zones. There is a convincing argument to be made that our present society is akin to a child growing up in the home of substance abusers.
So where do we go from here? The pandemic isn't going away anytime soon, and we are approximately 30 days away from a national election. Is it time to go into our bunkers and wait for the aftermath?
No. Never. This is not what Christians do. In the face of overwhelming challenges, we believe there is only one place to go, and that is to the Lord in prayer. We believe in a God who loves creation and loves us, His image bearers destined to reflect His glory to that creation. In fact, God loved us enough to redeem us at the cost of his Son.
So we call out to God in our need, and we do it confidently because we know our pleas are heard for Christ's sake. This is the exact instruction James gives us in Chapter 5 when confronted with any number of crises. We are to pray, James tells, because the prayers of the righteous, the prayers of those who are the righteousness of God in Christ Jesus (2 Corinthians 5:21), are most effective. They are effective because God has purposed to deliver us through the Son, and whatever work God begins, God always finishes. (Philippians 1:6)
So I am asking each of us, as a community, as churches and church leaders within the community, pray for our nation and our world. Pray for our leaders, whether you agree with them, or disagree. Pray for our local community and all those tasked to lead us through a myriad of challenges.
I am not asking you to pray that your candidate win or that the "evil bums" of your political opponents be thrown out. No, pray for our community, our nation, and our world, that God would have mercy on all of us. Pray that God would help us discern, as a society, paths that would honor Him. Pray for your neighbor with whom you have deep disagreements, that despite our divisions, compassion for one another may grow. Pray for all those in leadership, both present and future, that they would be given all wisdom and ability to do the good and turn from evil. Pray that God would give us the courage and the ability to change what needs to be changed about ourselves or our actions, and that God would strengthen us in all that we do that is right.
The prayers of the righteous are powerful and effective only to the degree that they reflect the self-giving, humble, servant love of our Lord Jesus. Pray, and then pray some more in this way.
The Rev. Weddington is the senior pastor and head of staff of the First Presbyterian Church of Bristol, Tennessee. His family hails from this region, and before returning to this area, he held positions in the NYC Metro area, as well as Seoul, South Korea. He is a graduate of Princeton Theological Seminary, Union Presbyterian Seminary, and Berea College. His wife, Grace Kim, is also a pastor, and they are the proud parents of two children, Joan and Sam.