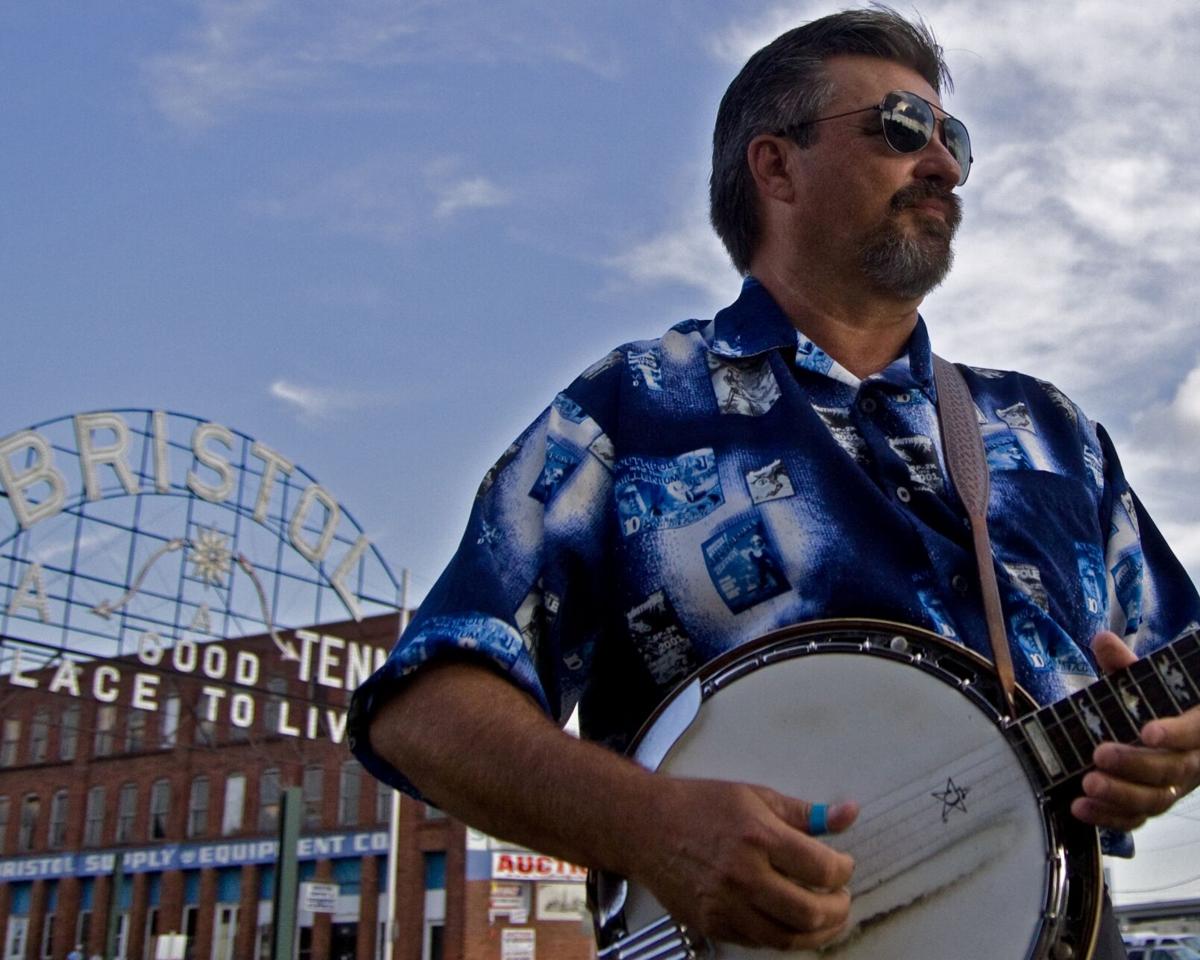 BLOUNTVILLE, Tenn. — Frankenstein looks down from the rafters. Possums aplenty stretch out as if to yawn, hiss or kiss. Mad Magazine's Alfred E. Neuman grins his up-to-something grin.
Banjos, they're everywhere.
So it goes inside the man cave of Tim White. The longtime purveyor of music helms the return of "Song of the Mountains" on Saturday. Taped for future airplay on PBS television stations coast to coast, the nationally syndicated "Song of the Mountains" stages from the Lincoln Theatre in Marion. Local wunderkind Carson Peters and his band, Iron Mountain, headline.
"He's phenomenal," said White, who sat well within the gaze of a carved Woody Woodpecker and drawn Bill Monroe on Monday. "Carson's a teenager now. When he was younger, Ricky Skaggs took him under his wing. Took him to the Grand Ole Opry."
Skaggs, now a member of the Country Music Hall of Fame, marveled at mere mention of Peters' name half a decade ago.
"I'm telling you what, I love him," said Skaggs. "He's a special kid."
Back then, he was billed as Fiddlin' Carson Peters. He's since dropped the fiddlin' part of his name but not the fiddle. He could well fill the role of the fiddler who slays the devil in Charlie Daniels' "The Devil Went Down to Georgia."
"I think Ricky sees himself in Carson," White said. "He's done the Opry, was on Jay Leno's show several years ago. He's a real crowd pleaser."
For Peters, it's a return to "Song of the Mountains." For support act the Lonesome Pine Bluegrass Band, it's a debut on the widely beloved program.
For White, Saturday's return represents hope for the future.
"Because of COVID," White said, "we're going to do just one show per month."
Now that's a sharp departure from the year prior. When COVID-19 hit, "Song of the Mountains" skidded to a stop. Saturday's show will be its first for a live audience since last March.
"This will be for a limited audience of about 125," White said. "We want everyone to be safe. They will be socially distanced."
A pair of options exist to view the performance. Buy a ticket, mask up and attend "Song of the Mountains" on-site at the Lincoln. For those not yet ready to do so, stay home and tune in via www.songofthemountains.org, which will feature a link to access a free livestream of the program.
Whichever, the return of "Song of the Mountains" may represent better days ahead for all.
"I didn't want last March to be our last show," White said. "Our motto is keeping the music alive. I felt a little bit lost during the time off. But I know we will survive this."
Out of doors on Monday afternoon, snowflakes as white as White's name fell gently to the ground. Inside his man cave, White drew from a fat cigar and grinned. His optimism threatened to puncture the blanket of gray sky.
"Like the old Charlie Waller song says, 'you have to toughen up and hunker down,'" White said. "You can't quit."
To help them survive the shortfall of COVID-caused closures, "Song of the Mountains" recently established a GoFundMe page. Find the link to contribute to the non-profit via its website.
"PBS does not fund us," White said. "We raise our own money."
Meanwhile, it's welcome back to "Song of the Mountains." Like a leaf that clings to its branch even in the midst of a long, cold winter's assault, the venerable show and its host plan to persevere.
"I've really missed it," White said. "It's been a long 10 years since last March."