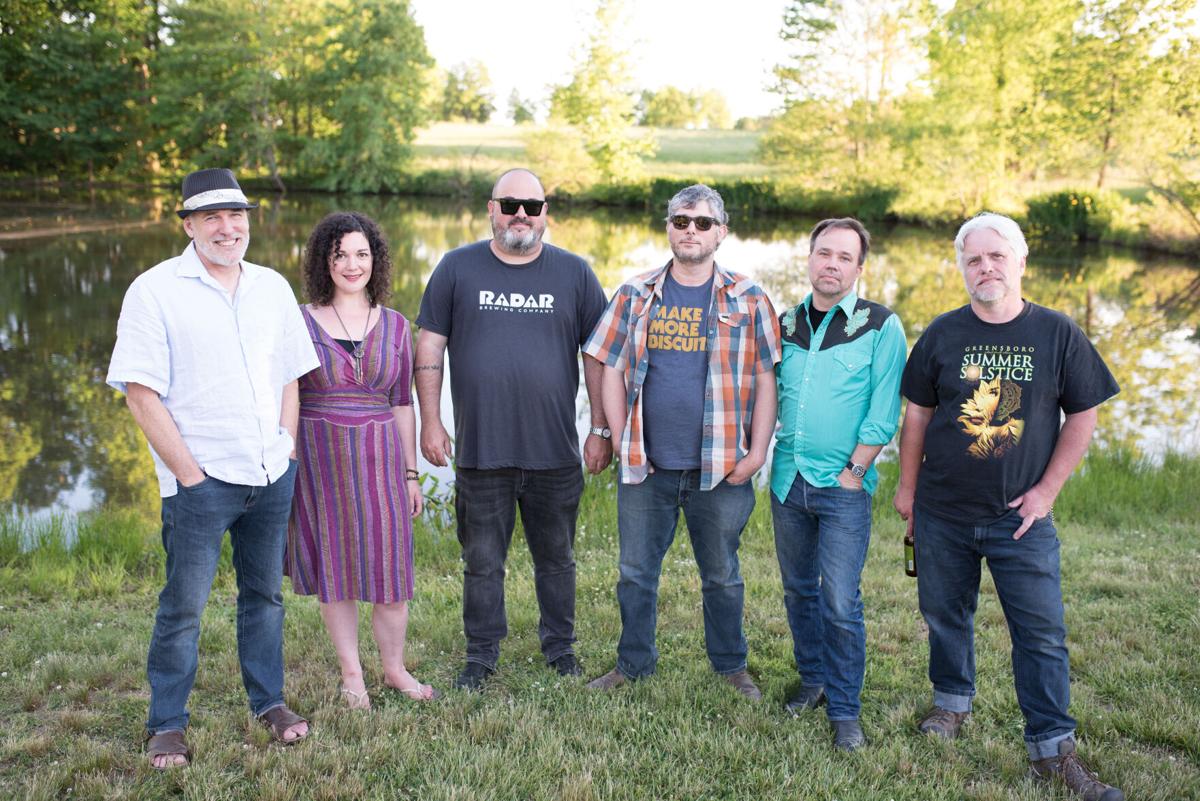 Josh Watson neither sat still nor moaned refrains of "woe is me" during the pandemic. Instead, the leader of The Grand Ole Uproar created.
"During the pandemic," said Watson, "we met every Tuesday night to write songs."
Perhaps Watson and The Grand Ole Uproar will debut one of those songs during a pair of local appearances. Catch their good-natured riot on Thursday, July 22, at Bone Fire Smokehouse in Abingdon. Pause two days. Then The Grand Ole Uproar will reemerge on Saturday, July 24, at Quaker Steak & Lube in Bristol, Virginia.
"We played in Bristol the last time in March 2020, right when it was shutting down," Watson said by phone from his home near Greensboro, North Carolina.
By the end of March, concerts locally and beyond were being canceled. By the end of April, tumbleweeds outnumbered people in downtown Bristol. Seemed like it, anyway.
"We didn't know what we were getting into," Watson said. "Nobody knew."
Know this: Watson established The Grand Ole Uproar in 2010. Initially, they were local to Greensboro. Quickly, as their sound grew toward country music's 1970s outlaw movement, as soldered with sounds from rock and blues of yore, Watson's band spread its reach.
The Grand Ole Uproar found Bristol, and Bristol found The Grand Ole Uproar.
"We've played more in Bristol and Abingdon than we have in Greensboro in the past 10 years," Watson said.
So, who is this band whose name bears an allusion to country's Grand Ole Opry? They're what folks defined as a country-rock band in days of old. Nowadays, some may be quick to call them Americana. In reality, they're a band of rockers whose tastes bend to include some of country's edgier past.
"It's Howlin' Wolf meets '70s cosmic country," Watson said, who is quick to invoke such cosmic country notables as Jerry Jeff Walker as influences. "I love Doug Sahm. I love Jerry Jeff Walker. I love Waylon Jennings. They're driving factors in trying to write better songs."
New songs intact, Watson allowed that the pandemic served them well in that they were able to make up for lost time in terms of creating music. To wit, the band hasn't issued a new album or EP in years.
"It's been seven years," Watson said. "We have songs that are a part of our set that we haven't recorded."
Some of those include "Don't Mind If I Stay" and "You Might Miss Me."
"I've been talking with our good friend, Momma Molasses, about recording," Watson said. "She recommended Classic Recording Studio [in Bristol]. We hope to record there. The year is getting away from us, but we hope to get at least two EPs of new music out by the end of the year."
Meanwhile and for the foreseeable future, it's showtime. The Grand Ole Uproar made its name one indelible performance at a time. Grapevines of social media chatter webbed with shared video clips to create a word of mouth to uplift the band in the public's eye.
Like twang from Ralph Mooney's pedal steel, The Grand Ole Uproar are keepers. They cut deep, speak volumes and leave unforgettable memories.
"Hey, we're gonna play Grand Ole Uproar songs," Watson said. "Let's hold on, hold on and listen."