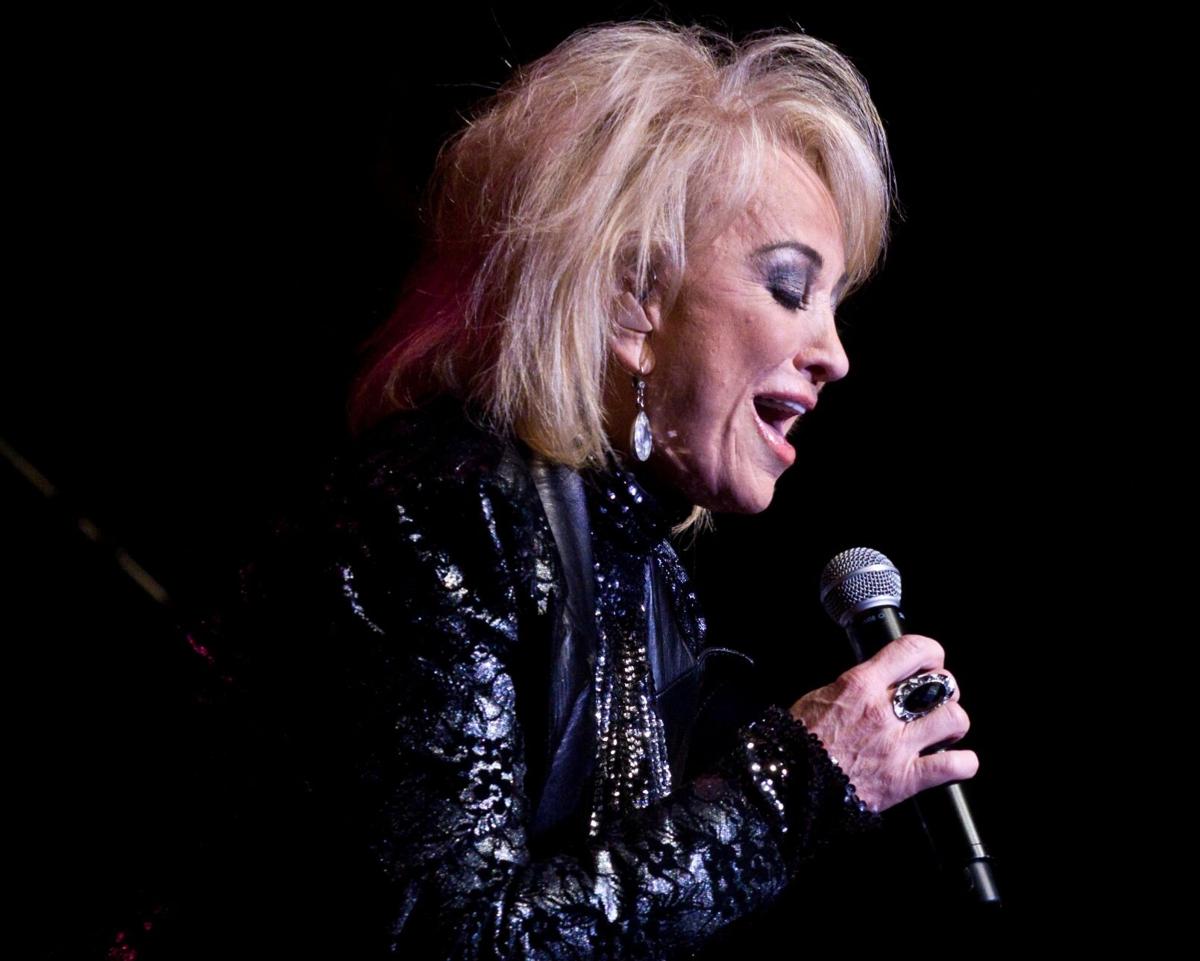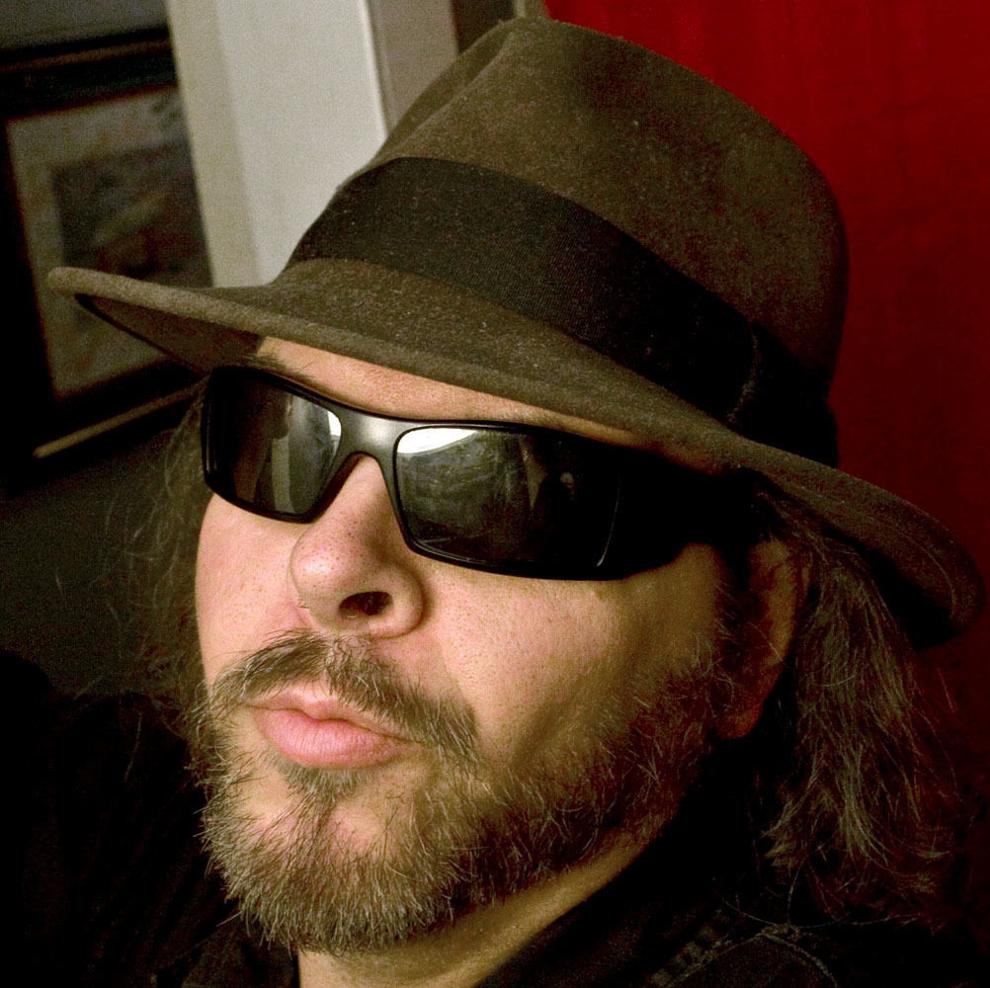 Jamie Collins
Jamie Collins appears to have been born to play music.
A native of Bristol, Tennessee, she grew up in a musical family led by her father, Tony Collins.
From bluegrass to folk to rock, Collins brings a lifetime of music to Abingdon Vineyards in Abingdon on Friday, May 7. It's a free show. Bring a blanket, folding chair and yourself. During an afternoon of music exploration courtesy the multi-instrumentalist, Collins' music will sound from points well-steeped in Appalachian culture.
"Music for me is an escape," said Collins. "It's my own time machine. Nothing else I've found can do that. It's beautiful. I like living in this little world. It's a great world to live in."
---
Strange Gods
Not all of Appalachia wear overalls and play banjos.
Imagine a deeply foggy night well into the Appalachians. Penetrate its misty allure to find a chapter of angry Appalachia in the form of Strange Gods.
Lurking from Appalachia's hills and hollers, Strange Gods bring an ominous dose of dramatic heavy metal to Capone's in Johnson City on Saturday, May 8.
Southern Stephen Kings, Strange Gods blend contemplative psychodrama with pulverizing metal and occasional doses of progressive rock. Yeah, they're a lot to unload. Rise to the rafters and descend into the depths of humanity astride such epics as "Less Than Zero" and "All Are Dark That Dwell in the Valley." Hold on. The ride's rough, the ride's rocky. Drenched in substance, the ride's worthy.
---
Holly Ann & Dirt Road Rising
Like tomatoes in the patch, country music sprouts forth with all sorts of flavors.
From somewhere in the midst of country's flourishing styles blooms Holly Ann & Dirt Road Rising. Rooted in Mountain City, the collective return to Bristol on Friday, May 14, at Midnight Oasis Bar & Grill.
Holly Ann sings. As exhibited in their latest single, "When You Reach for Me," her evocative voice lends a light nod to the country of yore from a contemporary perspective. A welcome contribution to the country canon, Dirt Road Rising does not simply park their Levi's in a lot of cover songs minefields. They own and highlight an originality that's fresh and distinctive.
---
Music Notes
Tanya Tucker last clicked her cowgirl boots in Bristol four years ago. On the evening of Friday, April 21, 2017, the country music veteran stepped from her long and sleek tour bus and through an open backstage door at the Paramount in Bristol, Tennessee.
Moments later, Tucker was on stage and singing. Hits flowed like a campaigning politician's spiel. Long and wide swaths of country classics, including 1972's "Delta Dawn" and David Allan Coe's penned masterpiece "Would You Lay with Me (In a Field of Stone)," sounded reborn in Tucker's stellar and ever-raspy voice.
See Tucker's return to Bristol when she co-headlines the 20th Annual Bristol Rhythm & Roots Reunion. Scheduled to stage from Friday, Sept. 10, through Sunday, Sept. 12, Tucker helms a lineup that includes co-headliner Jason Isbell and the 400 Unit.
Additional marquee names spread wide and far from Southern rock's Blackberry Smoke to bluegrass's Rhonda Vincent. Experience recent Grammy nominee Yola during her Rhythm & Roots debut. Revisit The SteelDrivers during their return to the festival. Likewise singer-songwriter Hayes Carll.
From the impressive ranks of the local music scene, see longtime favorites Folk Soul Revival during their appearance as a band. They recently announced their split. Additionally, with a new and highly touted LP in tow, Amythyst Kiah returns to Bristol and Rhythm & Roots, the scene of many of her past performances.
Tickets, introduced through the course of the year, recently edged upward in price. Buy a three-day pass to see and hear all that Rhythm & Roots has to offer for $115.
Guitar wizard Joe Bonamassa unwraps an entire album of music during this week's free MP3 downloads. Drop by https://jbonamass.com. Simply click the download button atop his site's opening page. Find a digital collection of 12 songs from throughout his sparkling career.