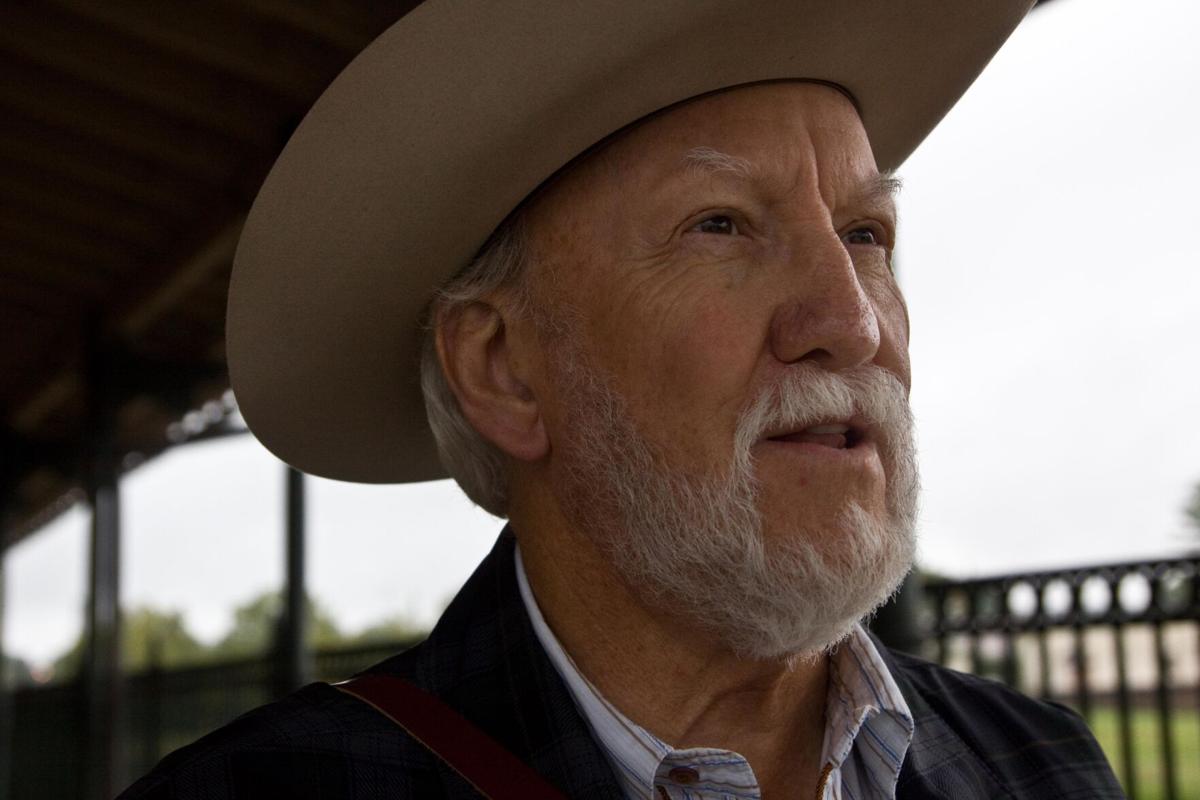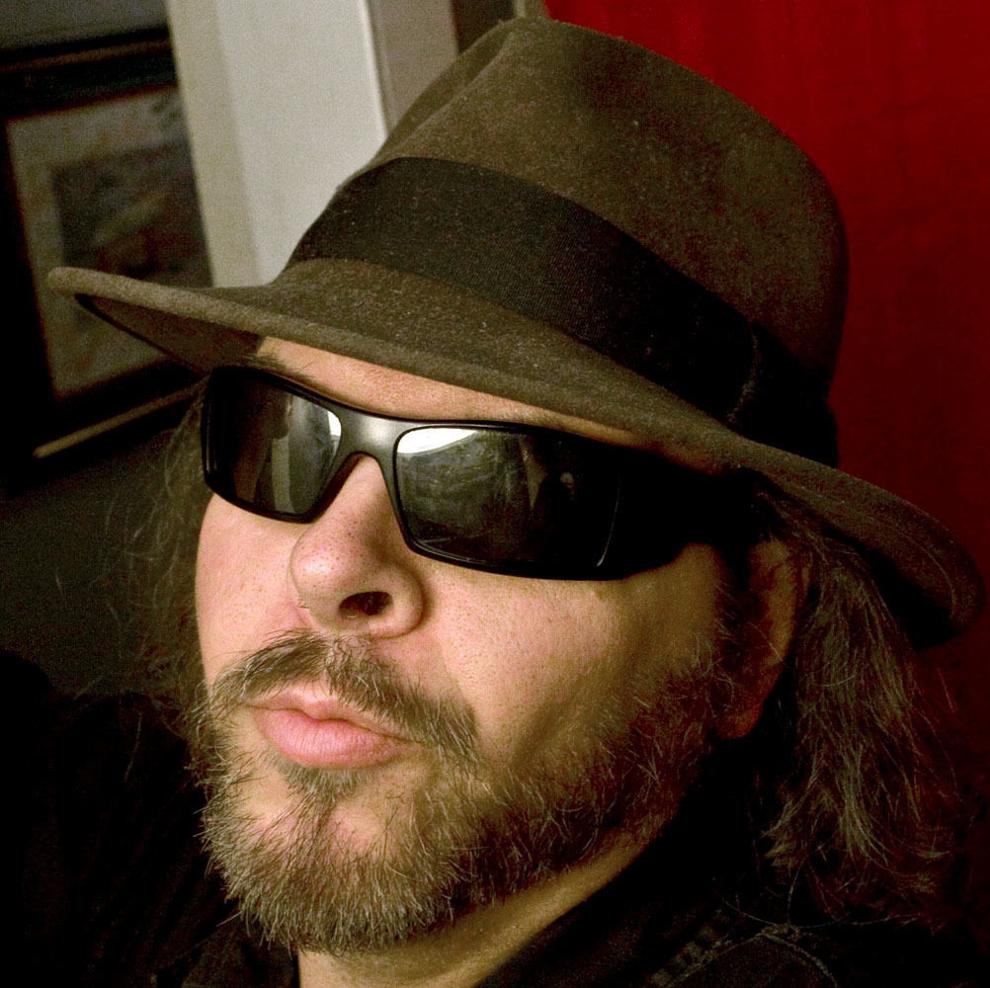 Samantha Gray Band
Grab a plateful of barbecue and lather it in the blues.
Bristol's Samantha Gray leads a fiery band that includes her husband, John Grayson, on drums. Marvel when the blues belter drops by Delta Blues BBQ on State Street in downtown Bristol, Tennessee on Saturday, April 24.
"Hip-shakin'," said Gray of her groove-a-licious sound. "I don't have to think about it. It'll make you move. It grooves. It's got soul. It swings. I have variety, and that's on purpose."
---
James Meadows
Nashville's bright lights and country music are alluring for Abingdon's James Meadows.
Shades of Music City echo well within Meadows' music. Twang along with him on Saturday, April 24, at Abingdon Vineyards in Abingdon. He first appeared onstage as a member of an ETSU band in the early 2000s. Since then, he's recorded such albums as "Keepin' it Real" in his quest for country music stardom.
"I would love to be a national recording artist," said Meadows. "That's always been my dream. Since I've started doing albums, it's been in the forefront of my mind."
---
Tracy Lawrence
Tracy Lawrence's career in country music brands as something between heaven and hell.
So goes the title of his latest album, "Hindsight 2020 Volume 1: Stairway to Heaven Highway to Hell." Count on hearing the title track when Lawrence streams live from The Warehouse in Nashville on Tuesday, April 27. Find a link to tickets and the feed at www.tracylawrence.com.
Lawrence emerged in 1991 with his pistol-hot debut album, "Sticks and Stones." Country radio dominators including "Time Marches On" and "My Second Home" made him a star alongside peers Garth Brooks and Brooks and Dunn.
"That world just opened up for me — touring the country in my own bus, playing shows every night," said Lawrence. "I ran wide open."
---
Music Notes
Doyle Lawson has announced his retirement from touring as a bluegrass musician. Last week, Lawson said he will conclude more than 60 years on the road by the end of 2022.
In the meantime, the multi-Grammy-nominated bluegrass legend continues to tour and record. For instance, he hosts his annual Doyle Lawson & Quicksilver's Bluegrass Festival from Thursday, May 6, through Saturday, May 8, in Denton, North Carolina. Upcoming road dates for Lawson include stops in Missouri, Alabama, Pennsylvania, Ohio, Michigan, Maine, Oklahoma and more.
As to recordings, Lawson recently released a new album, "Happy Go Lucky," with Alan Bibey. Furthermore, Lawson & Quicksilver issued a new single, "Between the Lines," last month. Oozing in layered vocal harmonies, the song features Matt Flake on lead vocals.
Lawson, who turned 77 two days ago, has spoken with me for years on various aspects of his life and hall of fame career. Several years ago, when asked about his style, he leaned forward and grinned.
"Tom, I know what I want," said Lawson about his sound. "I know how to get what I want, and I'm going to get what I want."
As a result, Lawson's Quicksilver band has proven to be a proving ground for several generations of young bluegrass musicians. It has often been referred to as a school of bluegrass. Among Quicksilver's past emerge such luminaries as Jamie Dailey, Russell Moore, Steve Gulley, Lou Reid and Barry Abernathy.
Just as he imparted bluegrass and performance wisdom to his band through the years, Lawson learned from one of the genre's most legendary figures and taskmasters: Jimmy Martin. He hired an 18-year-old Lawson to play banjo in his Sunny Mountain Boys band.
"It was my first time as a professional musician," Lawson said. "Being young and not knowing a lot about playing banjo, it was hard. Jimmy was a taskmaster. He knew what he wanted."
Multiple Grammy nominations and tours of the world later, nearly three years ago, Lawson addressed his future.
"You'd think at 74 years old that I've done enough," Lawson said, "but I've got a fire and passion for music."
Apparently, even when he parks his bus, Lawson said he will maintain a presence in music. Look for him to perhaps produce albums, which he has done in years of late for such acts as The Malpass Brothers.
"I enjoy visiting the big cities, but I'm a small-town guy," Lawson said several years ago. "Here in the Tri-Cities, we have all we need. I like downtown Bristol. I love it. It's a good place to live."
Stay tuned for additional vignettes and updates on the vast career of Doyle Lawson. Be sure to visit www.doylelawson.com for additional information.