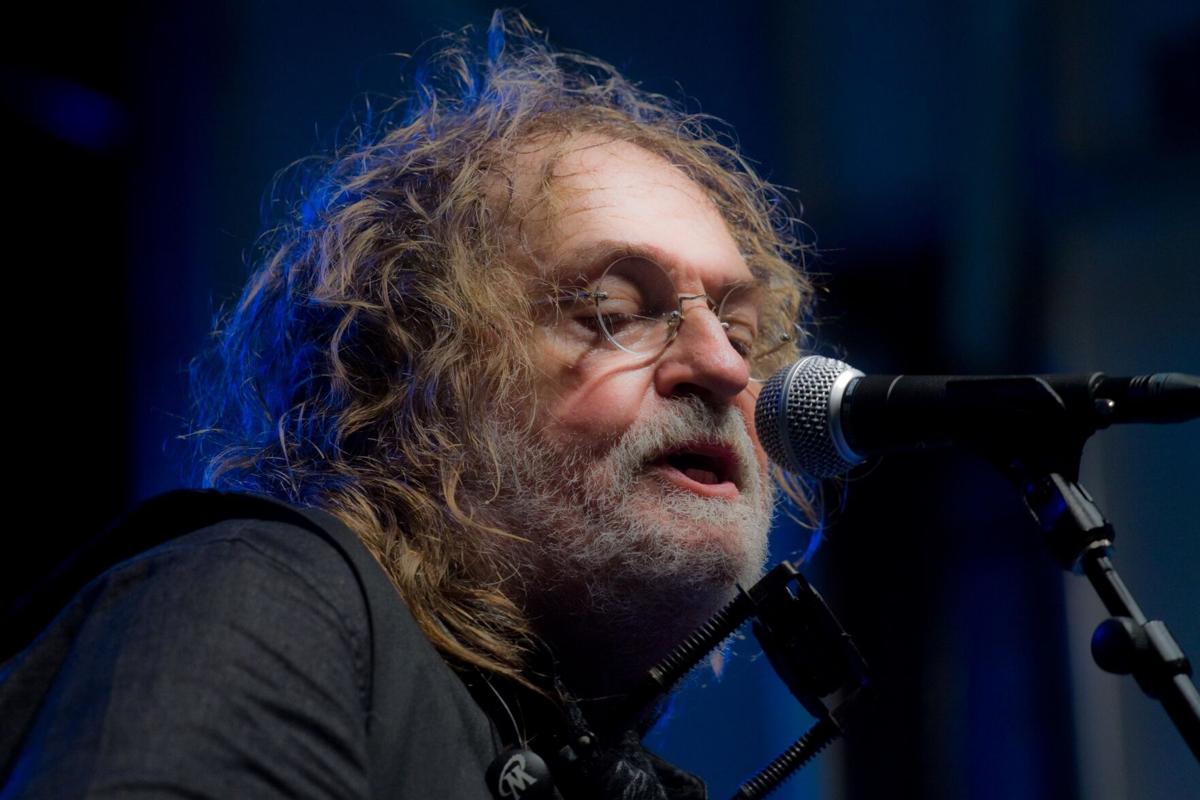 Don Schlitz
Pop a top on a can of Schlitz. That's Don Schlitz, author of such country classics as "The Gambler."
It's but a gamble of $5 to view Country Music Hall of Fame member Don Schlitz tonight via livestream. Find the feed at www.stageit.com. Pay the nominal fee, experience one of music's profound songsmiths in his element.
Two Grammy awards adorn Schlitz's mantel. Alongside those chunks of gold rest three CMA Song of the Year honors and four ASCAP Country Songwriter of the Year nods. His successes include "On the Other Hand" for Randy Travis, "The Gambler" for Kenny Rogers" and "When You Say Nothing at All" for Keith Whitley. Schlitz, who rarely performs, earned induction into the Nashville Songwriters Association Hall of Fame in 1993.
---
The Radiators
While things seemed to tear apart at the seams during 2020, at least one band sought to regroup.
Witness the reunion of New Orleans' Radiators on Friday as well as Saturday and Sunday via livestream. Each show emanates from Tipitina's in New Orleans. That's three full nights of three full shows.
Founded in 1978, The Radiators projected as a New Orleans equivalent to New Jersey's Bruce Springsteen. As with The Boss, they incorporated sounds of their environment into a straight-backed foundation of rock. Members of the Louisiana Music Hall of Fame, The Radiators ended their run in 2011 with a series of concerts at Tipitina's, the site of their three-night revival.
---
Ray Wylie Hubbard
Texan Ray Wylie Hubbard embodies ragamuffin intellectualism.
From Dante's "Inferno" to Mississippi's William Faulkner, he and his songs feature a Southern gothic tenor that's mind-blowing, man.
Cozy up to Hubbard when Austin City Limits streams "Ray Wylie Hubbard: Austin City Limits Behind the Scenes" on Wednesday. It's free to watch. Likewise, it's free to immerse one's self into vast ripples of lyrics the likes of which no one else writes but Hubbard.
Listen to such albums as "The Grifter's Hymnal" and "The Ruffian's Misfortune." He's juxtaposed between heaven and hell, Flannery O'Connor poeticism and beer joint rowdiness.
"Dickens, Hawthorne, Poe," said Hubbard. "I'm an old cat, but I'm still scuffling."
---
Music Notes
OK, so Santa did not grace your lonesome stocking with a pass to attend the 20th Annual Bristol Rhythm & Roots Reunion in September. Neither your grandpa nor grandma, beloved wife nor kids took the time to purchase a pass — for a sharply discounted rate, no less, to gift you with the gift of memorable live music.
Well, hold on, buddy. While a weekend pass isn't quite as affordable as it was pre-Christmas, one can still buy a pass at a reduced rate. See for yourself at www.bristolrhythm2021.com. Yeah, yeah, you know the rigmarole: bands galore, 16 stages, three days. Hmm, that's actually quite phenomenal.
Then consider that for $100, a pass to attend the entire weekend, is currently available. That's astounding. See headliners Jason Isbell and Tanya Tucker. Make sure to include Southern rockers Blackberry Smoke.
Now, as in years past, Rhythm & Roots officials have yet to release the full slate of performers booked to appear during this year's (We hope! We hope!) festival. They've teased with the aforementioned headliners. Furthermore, bluegrass's Rhonda Vincent and SteelDrivers have signed on. Likewise Mr. Americana Jim Lauderdale. Moreover, there's Britain's Yola and balladeer Hayes Carll.
Frankly, it's like taking a peek at one's presents under the Christmas tree. Strong ideas of goodies to come indicate far more delicacies on the way. For instance, the presence of Tri-Cities zenith Amythyst Kiah amid the current peek into the lineup suggests far more local talent on tap to appear during Rhythm & Roots.
Cellist Dave Eggar and neo soul's New Respects adhere to Rhythm & Roots' longtime penchant to include borderless musicians. Their inclusion hints of more bands best filed into an 'Imagine That!' category.
For a Franklin, one can experience that which one simply cannot experience anywhere else in such a condensed and cultural manner. For more information, call 423-573-1927.