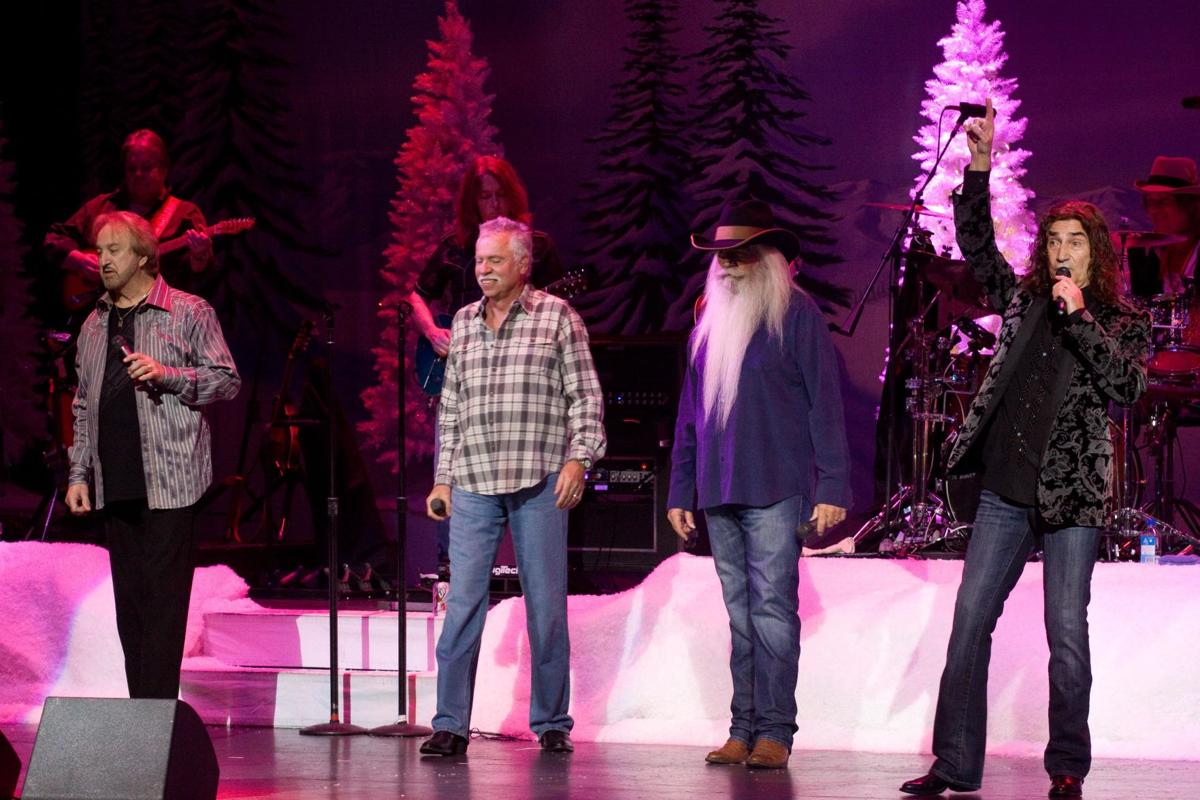 Mark O'Connor's "An Appalachian Christmas"
Few musicians can or have blended bluegrass, Appalachian and classical music.
Prodigious fiddler Mark O'Connor accomplished the feat repeatedly through the past several decades. In 2011, they came together in Christmas album form with "An Appalachian Christmas." A tour of the same name stops by for a visit 7 p.m. Sunday at the Paramount Center for the Arts in Bristol, Tennessee.
"The multiple styles of American music set me on fire," said O'Connor. "I wanted to absorb it all."
Be the kid on Christmas morning as O'Connor's thrilling renditions of such Christmas standbys as "Sleigh Ride" and "Winter Wonderland" resonate as graceful. Soak in the timeless beauty of "Carol of the Bells." Marvel to "Away in a Manger." Christmas memories of home and heart to be made await one and all.
You know Black Friday. Come tomorrow, mayhem ensues as an onslaught of shopping turns even the most reserved into the most ravenous.
Celebrate in kind with Black Metal Friday. Shop by day then drop in on Capone's in Johnson City on Friday for Black Metal Friday with bands 1134 and Bound by the Crown.
Witness 1134. Based in Johnson City and led by singer Lovejoy, the wound-tight four-man band of barnstormers features a style from such influences as Venom and Machine Head. Bound by the Crown call Appalachia home, too. Joshua Judkins sings lead in the five-man metallic band whose melodic style belies their thunderous approach.
Some folks were born to doctor other folks. Others were meant to counsel, teach, preach and otherwise.
Robin Ella Bailey sought to dole out therapy of another sort entirely. Like a bird on a branch, the woman who performs as Robinella was born to sing. Hear her emote Saturday at the fabled Down Home in Johnson City.
"It's crazy how music can sculpt you," said Robinella. "It can sculpt your day. It can sculpt you. It can change your mind and your world."
If you hope to stuff a loved one's Christmas stocking with a ticket to see the Oak Ridge Boys, hurry! Members of the Country Music Hall of Fame, the beloved group will appear at the Paramount Center for the Arts in Bristol, Tennessee, at 8 p.m. Jan. 24.
"We're closer than brothers," said Richard Sterban, the Oak Ridge Boys' longtime bass vocalist, of fellow Oaks Duane Allen, Joe Bonsall and William Lee Golden. "We're a true team. Part of our appeal is that we're so different."
Tickets, on sale for $42 to $77 to see the Oak Ridge Boys, are nearly gone. At press time, fewer than 10 seats remained. For information access www.paramountbristol.org, visit the box office at 518 State Street, or call 423-274-8920.
Bluegrass more your speed? Then Dailey and Vincent return to Bristol for their annual show at the Paramount on Friday. Tickets, zooming out of the box office, retail for $29 to $45.
Recent years have witnessed a gradual shift in sound for Jamie Dailey and Darrin Vincent. They've incorporated a full drum kit into their show, which augments acoustic and electric instruments for a blend of bluegrass and country.
"As we all know, country music has changed," said Daily. "I'm a lover of country music from the 1970s and '80s. They tell good stories. Country is down home. Country is the Grand Ole Opry."
Dailey and Vincent initially waded into country's waters with an album of Statler Brothers songs in 2010. Released in conjunction with Cracker Barrel Old Country Store, the album yielded a Grammy nomination for the harmony-rich duo.
"The Statler Brothers record outsold (our first) three records combined," said Vincent.
Be the first to know
Get local news delivered to your inbox!