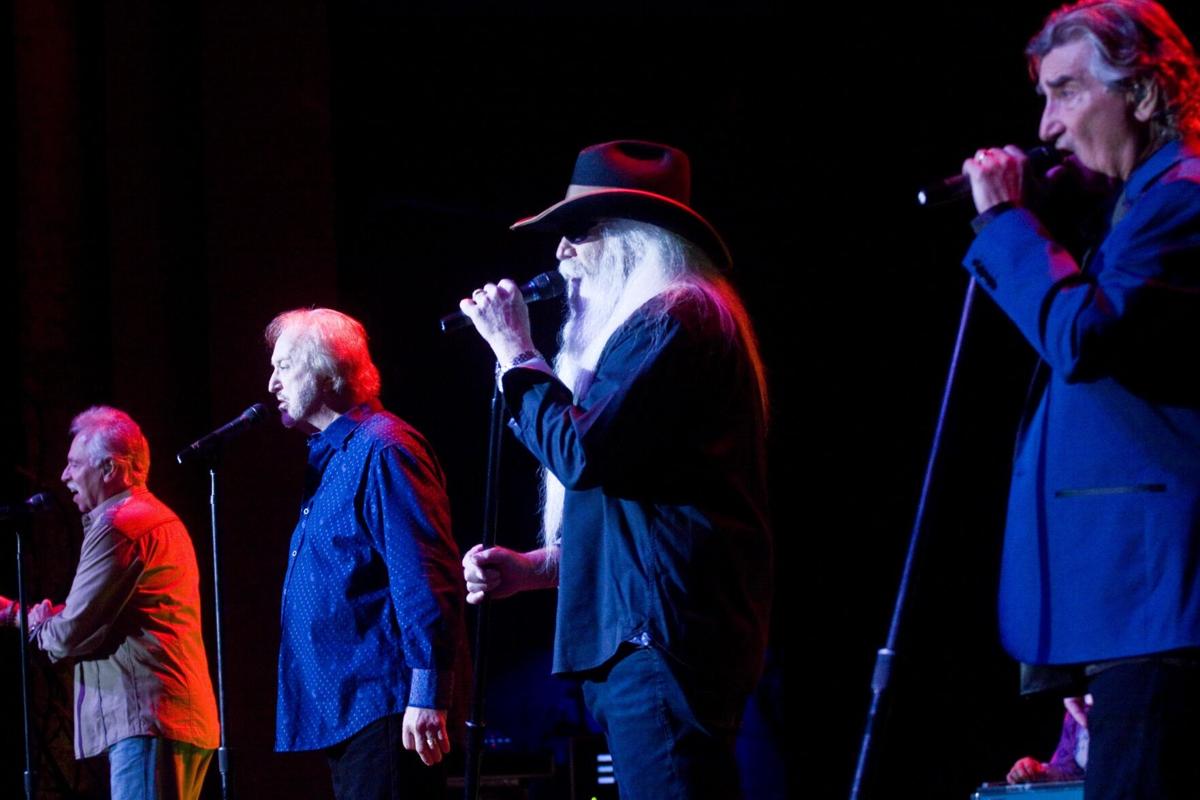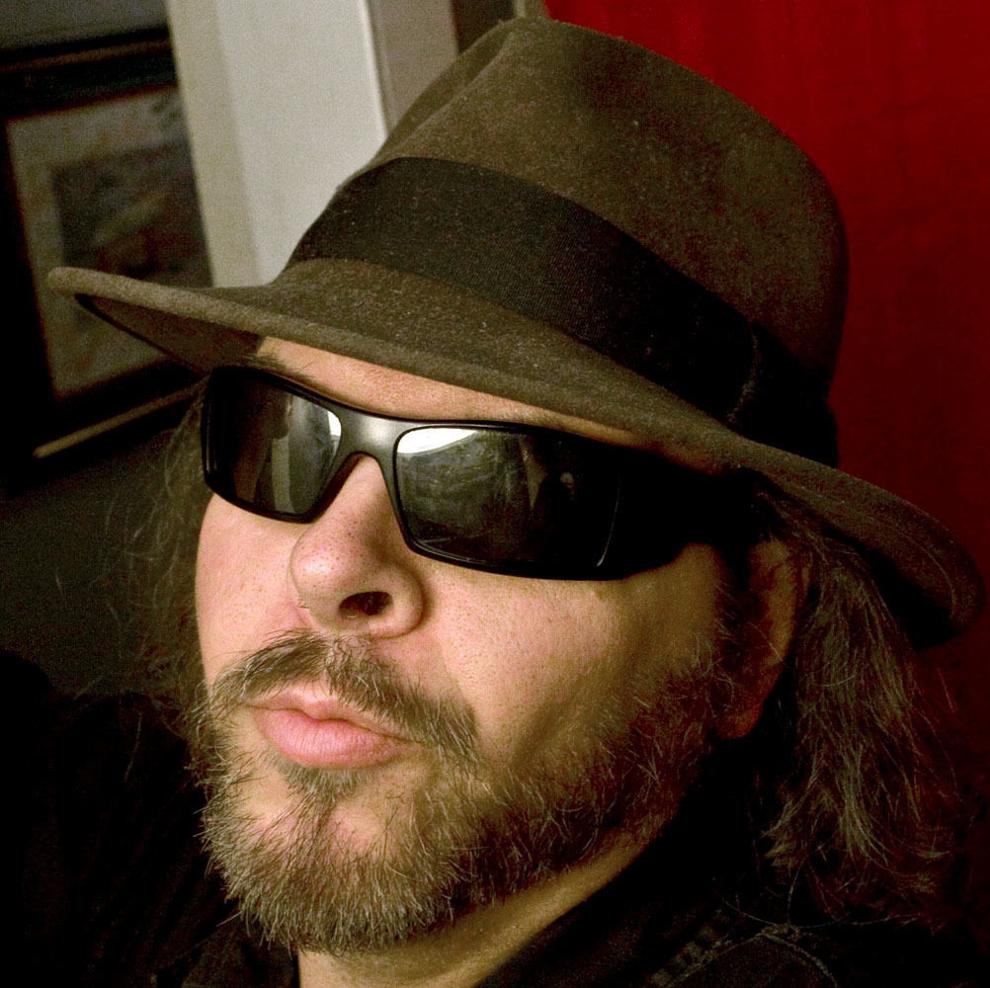 Blue Highway
A trio of framed Grammy nominations hang on the wall inside Wayne Taylor's home in Bristol, Virginia. Loads of awards occupy the nooks and crannies of the bluegrass veteran's home.
Taylor, along with Tim Stafford and company, leads Blue Highway on their two-night, four-show stand at Johnson City's historic Down Home on Friday, July 16, and Saturday, July 17.
Blue Highway played its first show on New Year's Eve 1994 in Kingsport. Four of the founding members — Taylor, Stafford, Shawn Lane and Jason Burleson — remain with the band. Spun on traditional as well as contemporary swaths of bluegrass, Blue Highway established their sound on the strengths of pinpoint vocal harmonies, storytelling songs and road warrior work ethics.
---
Jarekus Singleton
Young blues musicians may seem as extinct as pop-topped Pepsi-Colas. But look to Mississippi, long a rich vein of blues music, to find Christone "Kingfish" Ingram and Jarekus Singleton.
No Kingfish this time. However, Jarekus Singleton returns to the area on Saturday, July 17, for a face-melting program at Wolf Hills Brewing Co. in Abingdon. A purveyor of electric blues, the guitarist blends rawness from the Mississippi Delta with touches of Muddy Waters' Chicago blues.
Sum effect? Bring an air conditioner when listening to Jarekus Singleton. When he's onstage and the sweat builds upon his brow, he's apt to lean back and let his fingers make those strings wail for all the mercy God can allow. It's unadulterated. It's unabashed. When unleashed, Singleton becomes an undeniable force unto himself and the blessed blues.
---
Darrell Scott
Treasures come from all sorts of sources, circumstances and places. Darrell Scott qualifies as a living treasure.
Scott, perhaps best known for having written "You'll Never Leave Harlan Alive," wears his Kentucky roots raw on his sleeve. Hear him emote during the 1927 Society Concert on Saturday, July 24, at the McGlothlin Theatre in the Birthplace of Country Music Museum in Bristol, Virginia. Tickets, at $100 apiece, are extremely limited.
Well, Scott bears talent that's similarly rare. He eschews commercial avenues of music for routes along America's backroads of music. His sounds gravitate toward the sounds that such pioneers as Hank Williams and Jimmie Rodgers left behind. Just listen to his recent "Darrell Scott Sings the Blues of Hank Williams" album. Pure music alchemy, stirred to levels of mastery, results. So it goes in the wide musical world of Darrell Scott.
---
Music Notes
The legendary Oak Ridge Boys are scheduled to return to the region.
Members of the Country Music Hall of Fame, the quartet will appear during Symphony of the Mountains' 75th Anniversary season on Saturday, Sept. 18, at the Toy F. Reid Eastman Employee Center in Kingsport. Tickets are on sale now for $35.
Fans of country music know The Oak Ridge Boys best for such hits as "Elvira," "Y'all Come Back Saloon" and "Thank God for Kids." Intact with the same lineup since the early 1970s, members are long-bearded William Lee Golden, golden-voiced Duane Allen, the excitable tenor-singing Joe Bonsall and bass-booming Richard Sterban.
"Out of all four of us," said Sterban last year, "there's no one who can interpret a song and communicate that song to an audience like William Lee can. When he sings 'Thank God for Kids,' you can look into an audience. It touches people. They have tears in their eyes. He's a master at that."
Formed during World War II as The Oak Ridge Quartet, they quickly gravitated to America's most prominent stages. By the end of the 1940s, they were regulars on Nashville's esteemed Grand Ole Opry.
"They became regulars on the Friday Night Opry show at the Ryman Auditorium in Nashville," Sterban said. "In the 1950s, they disbanded. They reformed in the 1960s as The Oak Ridge Boys."
Golden, in those days short of hair and clean shaven, joined The Oak Ridge Boys in 1965. He's the longest-tenured member of the vocal group. Allen, a veteran of other gospel singing groups, joined in 1966.
"Mister calm," Sterban said of Allen. "Probably one of the best singers you'll hear anywhere. He's got that smooth voice that we're built around. We depend on his voice."
The Oak Ridge Boys last appeared in the area in January 2020. They performed a two-night, sold-out stand at the Paramount in Bristol. Message clear: Tickets to see them during Symphony of the Mountains' Diamond Jubilee season will go quickly.