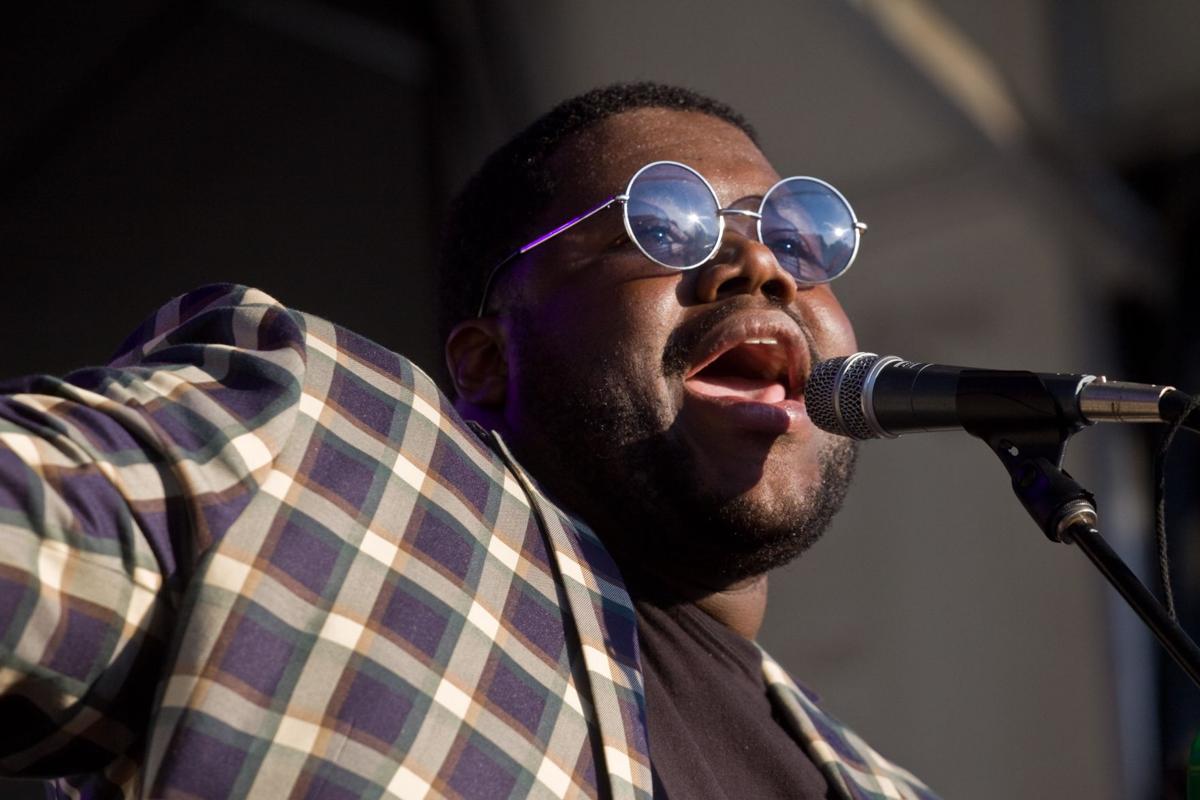 National Memorial Day Concert
Why, of course you can. See the National Memorial Day Concert, that is. Streamed live at 8 p.m. Sunday via Facebook, YouTube and PBS, the annual program typically stages live from the West Lawn of the U.S. Capitol in Washington, D.C. Not this year.
Instead, country's Trace Adkins along with gospel's CeCe Winans, will sing from their homes courtesy livestreams. They'll join political figures including Gen. Colin Powell, actor Sam Elliott, and the National Symphony Orchestra during an event that honors America's fallen heroes. Joe Mantegna and Gary Sinise host, which includes new music performances and filmed tributes.
---
Lukas Nelson
Like his legendary pop, Willie Nelson, Lukas Nelson cannot be on the road again.
So for now the younger Nelson appears via live stream every Monday, Wednesday and Friday at 9 p.m. on his Instagram page. He was to have been touring. With his band, Promise of the Real, Nelson issued his latest album, "Naked Garden," in May.
An accomplished guitarist, Nelson's voice strikes as strikingly similar to that of his father's. Quite nasal, though not so much twangy, Nelson's music veers much more sharply into directions of rock and exploration than does his father's. On record, he's electric and eclectic. On live streams, he's unplugged yet no less adventurous. He's as apt to dust off one of his dad's classics as he is to invigorate one of his own incendiary numbers such as "Civilized Hell."
---
Georgia On My Mind
Few knew them when on a sultry September afternoon during Bristol Rhythm & Roots Reunion, Michael Trotter and wife Tanya Blount-Trotter, made an unannounced appearance. Bristol alighted when the pair, known as The War and Treaty, rendered an earthquaking performance.
Michigan's War and Treaty number among an illustrious lineup during Georgia On My Mind. Presented by Gretsch to benefit the Georgia Music Foundation, the livestream stages Tuesday via the foundation's Facebook page.
War and Treaty sing with rhythm as whipped in a whirlwind of blues. They chime in among a diverse bunch that includes Americana's Brent Cobb, contemporary Christian's Amy Grant, folk's Indigo Girls, and country's John Berry.
"We're singing music," said Michael Trotter. "It has no color. It has heart. If it doesn't have heart and soul, it doesn't have nothing."
---
Music Notes
Ladies and gents, crank your engines.
Actual live music in downtown Bristol appears to be easing back on stage. Thanks to Virginia's easing of restrictions on restaurants, outdoor dining — and accompanying music, gets the green light. Social distancing guidelines en force, Quaker Steak & Lube reopened last weekend, albeit its outdoor space — which includes space for live music.
So last weekend, Noah Spencer on Friday and James Meadows on Saturday, provided some of if not the first live music in downtown Bristol since March. Over at Our House Restaurant in Johnson City, local favorites Jen Fields and Mick Kyte stepped outdoors and on stage to perform into the night last Friday.
More is on the way. Tomorrow brings Mr. Nobody & The Extras to Quaker Steak at 9 p.m. Saturday, May 23 at 9 p.m. welcomes Marques Puckett. Next Friday, May 29 heralds Bluff City duo Ragged Sally followed by duo If Birds Could Fly on Saturday, May 30 at 8 p.m.
Small steps, yes, but strides nonetheless in a return to normalcy.
Border Bash, downtown Bristol's longtime free spring and summer concert series, was to have begun on Friday, May 15. Didn't happen. Presented by Believe in Bristol, the series was to have completed on Friday, Aug. 7. Not this year.
"Border Bash will go virtual throughout the summer," said Maggie Elliott, executive director of Believe in Bristol. "We are highlighting local bands."
Border Bash will open June 16 with Johnson City rockabilly troupe, Zach McNabb and the Tennessee Esquires. Oh, and each of Border Bash's four installments will stage indoors sans live audience from within a recording studio, The Ernest Tube in Bristol, Virginia, as a live-streamed event.
"The Ernest Tube is going to be a really safe platform to perform on," Elliott said.
Since April, Believe in Bristol has presented two live streams of music performances through its Social Distancing series.
"I think it has been a really great success," Elliott said. "Our viewership has remained strong and steady."
Border Bash continues on June 30 with Kingsport rockers Donnie and the Dry Heavers. Kingsport's Cash Revisited follows July 14, after which brings Church Hill rockers Loose Leaves on Tuesday, July 28.
Still, cancellations mount. The city of Bristol, Tennessee, canceled its Sounds of Summer concert series. Slated to stage in the months of June and July, the free lineup of mostly local and regional music acts long has been a summer staple in downtown Bristol at the Downtown Center on State Street.