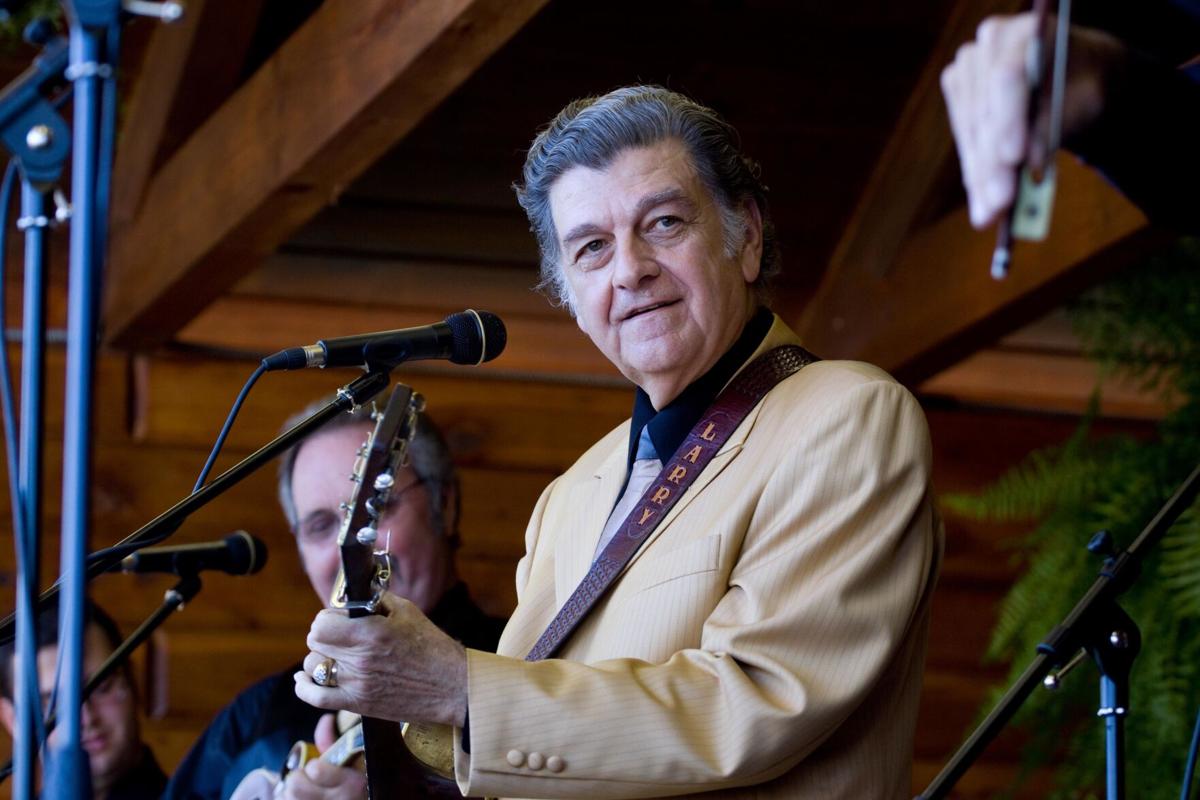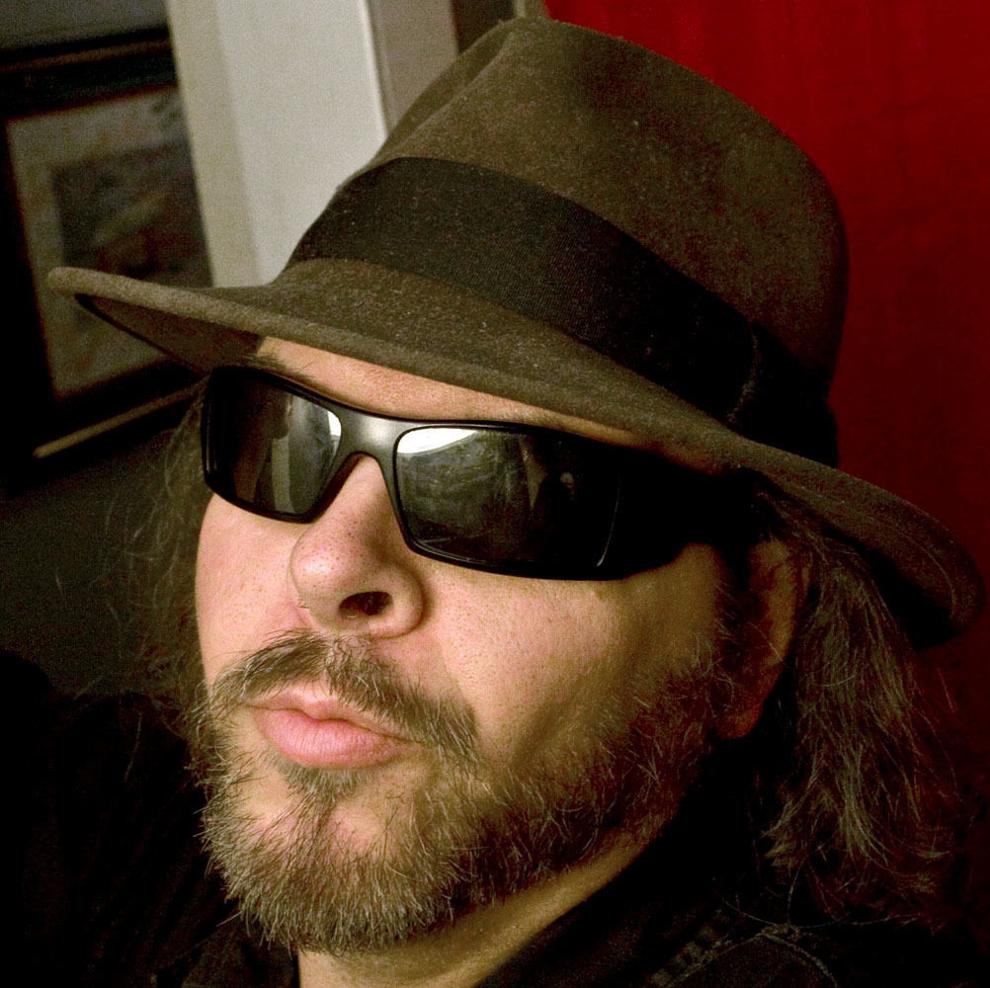 49 Winchester
Sleeves up, Tele plugged in, be aware of Clintwood's 49 Winchester.
Led by Isaac Gibson, 49 Winchester line up to crank up on Friday, April 9, at Wolf Hills Brewing Co. in Abingdon.
Brand Gibson, 49 Winchester's lead singer and songwriter, an Appalachian Springsteen. He's blue collar, brother. Palpably witnessed on last year's album "49 Winchester III," Gibson's songs compel with dirt under their fingernails. A working man's band, 49 Winchester write songs including "The Road Home" and "It's a Shame" that bespeak a sense of longing, of better days on the horizon. There's something to love now, and something to look forward to, in the music of 49 Winchester.
---
Nathan Stanley
Steer just off The Crooked Road to find the 100-year-old Inn at Wise.
Make way to the historic site on Saturday, April 10, to hear Nathan Stanley. A grandson of the late Ralph Stanley, the young bluegrass and gospel singer performs at 5 p.m. and 8 p.m. Yes, it's an in-person show, tickets for which retail at $20 per person.
Plaintive of voice, Stanley honed his musical chops from an early age. On the road with his grandfather, Stanley began as a performer by playing the spoons. By his teen years, he graduated to playing mandolin then guitar. Eventually, he accompanied his grandfather as a singer on such Stanley Brothers classics as "White Dove" and "Angel Band." On his own, Nathan Stanley has recorded several solo albums, won a Dove Award and attained a stout following.
---
Bike Night at Quaker Steak
Calling all two-wheel cowboys and cowgirls. Start your Harley-Davidsons and gear up to roar downtown.
Yes, indeed, spring has sprung. Join ever-popular Bike Night's return to Quaker Steak & Lube on State Street in downtown Bristol, Virginia on Thursday, April 15. Wyldeheart, longtime local favorites with bikers and otherwise, lead the night's table-crunching set of music.
Steppenwolf's "Born to be Wild" applies. Freedom on parade, Bike Night offers an opportunity to unwind, show off and rock out. Led by Marques Pucket, Wyldeheart maintains the center lane of music. They mine well-developed and near-universally known musical terrain. Yeah, cover songs. Events such as Bike Night aren't for expansive explorations into lofty lyrical masterpieces of originality. It's for fun, plain and played loud.
---
Music Notes
Make room for albums galore.
Local musicians including Kasey Williams in Johnson City and Rick Morrell in Abingdon, as well as Moose Roberts in Bristol, plan to record new albums in the coming months. Williams said she's working with producer Matt Smile at Audioasis in Bristol, Virginia.
"Some of my songs are leaning a little more a folk-rock vibe," said Williams, who added that she hopes to begin recording in the coming weeks and months.
But recording costs money. To that end, she's started a fundraising campaign online via Indiegogo. Interested parties can visit www.indiegogo.com to contribute. Depending on the amount given, folks can receive such goodies as wide-ranging as a download of her album for $10 to goods galore and a house concert when safe to do so for $1,000.
"For 2020, I wrote a lot of songs," Williams said. "They're about my journey from the past year and a half of leaving a toxic relationship, moving back to Johnson City from New York City."
Last week, Roberts issued a nine-track album, "Interstate Battery." It's an expansion of an EP from 2018, yet another in a large stack of releases by the prolific veteran rocker.
Furthermore, new albums on the way from longtime favorites Grant Maloy Smith and bluegrass legend Larry Sparks represent mighty drops from a wondrous flood to come. Smith's "Appalachia American Stories" resulted from a yearslong writing process. Buy it now at www.grant-maloy-smith.com.
Sparks' "Ministry in Song," due in June from Charlottesville's longtime Rebel Records, features 12 songs in the key of faith. More on the album later, but the member of the Bluegrass Hall of Fame resurrects such humblers as Hank Williams' "House of Gold" and Jimmie Davis' "Someone to Care." Sparks' voice, long cherished in and beyond the bluegrass community, resonates with gemlike clarity and soul-stirring effect.
Of additional note, Sparks headlines this weekend's sold-out Bristol Bluegrass Spring Fest at the Holiday Inn & Convention Center in Bristol, Virginia.