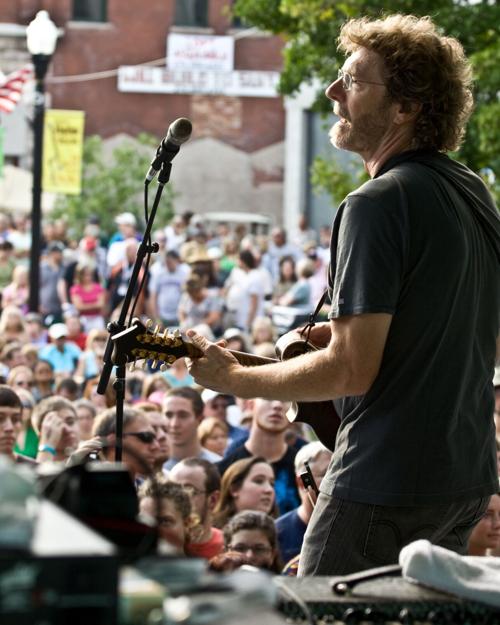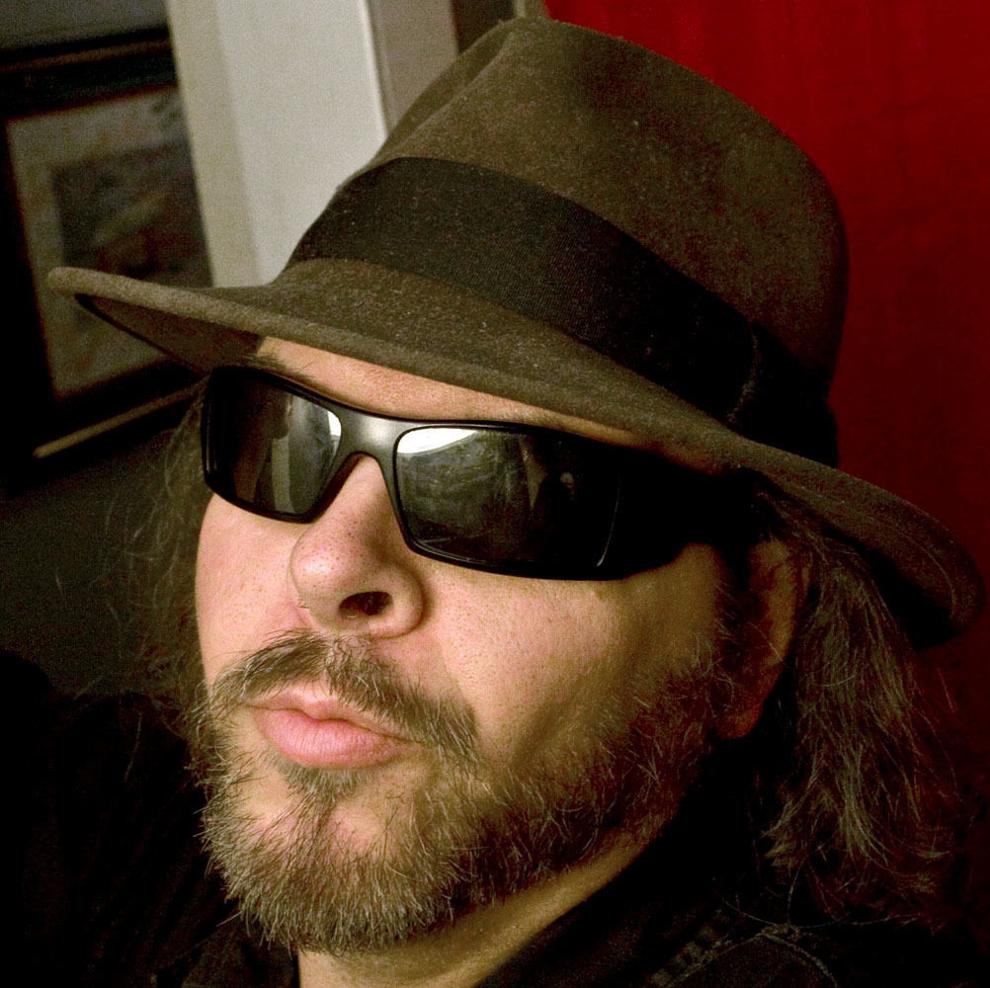 That Bristol brands as the Birthplace of Country Music stands without question. However, neither country nor its cousin bluegrass owns a monopoly on the thriving local music scene.
For instance, a cadre of blues musicians belongs in the mix. Among them, Jimmie D steps forth to rock the bandstand at Delta Blues BBQ in downtown Bristol, Tennessee on Saturday, April 3. Long popular among local aficionados of the blues, Jimmie D bears a style that leans on such pillars of blues music past as Sonny Boy Williamson.
Who knows? Perhaps one or several musicians from the Tri-Cities' enriched blues community will show up to chime in. After all, Jimmie D belongs in a bunch that includes Bristol's blues belter Samantha Gray, Blountville guitarist extraordinaire Billy Crawford and Johnson City's electric Lightnin' Charlie. Accompanied or otherwise, Jimmie D entertains with a bluesy showmanship that warrants repeated viewings.
---
Blind Boys of Alabama
Socially distanced at best and quarantined from one another during the past year, live music managed to draw people closer than ever before. The key came in virtual concerts. Suddenly, all music was local.
So it continues with the historic Blind Boys of Alabama. They remerge with what's billed as an Easter Weekend Special at City Winery in Nashville on Friday, April 2 at 9 p.m. Access the livestream at www.mandolin.com. Consider it a preview to their appearance at the Paramount in Bristol, currently scheduled for Saturday, Oct. 23.
"As the Happy Land Jubilee Singers, we started singing together in 1939 at the Alabama Institute for the Negro Blind in Talladega, Alabama," said Jimmy Carter, a decadeslong member of the Blind Boys of Alabama. "Then we started performing on June 10, 1944."
They're bona fide legends. Stylistically, they embrace Southern gospel yet do so in a hallmark style that's distinct. African American struggle for equality and dignity resounds from the clouds-bursting voices of the Blind Boys. Though blind, they most definitely see.
---
Sam Bush Band
Folks craned their necks in the audience to see. They clamored for what was to come from music adventurist Sam Bush. The site, Bristol Rhythm & Roots Reunion in downtown Bristol. The year, 2012.
"Sam Bush," said Grammy winner Jim Lauderdale, "that's Rhythm & Roots right there."
While fingers and toes remain crossed in the hope of a return of Rhythm & Roots in September, the Sam Bush Band steps to the stage of Nashville's 3rd & Lindsley as a reminder of what's to come. Check out Bush's Spring Training Livestream at www.nugs.net on Tuesday, April 6, at 8:30 p.m.
To witness Bush onstage is to behold the unpredictable. The former member of progressive bluegrass pioneers New Grass Revival, Bush may venture into Bill Monroe traditional bluegrass terrain. Then he may shift gears for a rocking jaunt into the Rolling Stones' neighborhood. Whichever, Sam Bush epitomizes good times and music rolled into and rocked out as one.
---
Music Notes
Slowly but surely, it appears that live music is in the midst of making its widespread return. In Bristol, Delta Blues BBQ revives its live music program this weekend. In Asheville, The Grey Eagle reopens tonight. By month's end, The Orange Peel does likewise.
Quite popular as a live music venue on State Street, Delta Blues BBQ plugs back in beginning tomorrow night at 8 p.m. with Robbin' Banks. They continue on Saturday, April 3, with blues man Jimmie D. Next week brings Jordan Lawson on Wednesday, April 7, at 6 p.m., music veteran Billy Crawford on Friday, April 9, at 8 p.m., and Asylum Suite on Saturday, April 10, at 8 p.m.
Of note, Delta Blues features live music on its stage outdoors, which is situated behind the restaurant. For more information, call 423-573-3382.
The Grey Eagle will stage outdoor shows. Billed as a Patio Show, this weekend includes performances by Pyletribe tonight, Brother Smith tomorrow, Aaron Price on Saturday and stand-up comedy courtesy Brunch of Jokers on Sunday. All shows begin at 7 p.m., except for Sunday's program, which starts at 12 p.m.
For more information on Grey Eagle shows, ticket prices and times, call 828-232-5800 or visit www.thegreyeagle.com.
Stand-up comedian Josh Wolf and Steep Canyon Rangers duo Woody Platt and Graham Sharp lead the reopening of Asheville's much-ballyhooed Orange Peel by month's end. Wolf, whose show had been scheduled for last September, will perform two shows — at 6:30 p.m. and 9 p.m. on Saturday, April 24. Tickets retail for $27.50 and $30. However, be mindful that it's a socially distanced show with ticketholders positioned in pods.
Grammy winners Platt and Sharp ply their pared-down lean on bluegrass at The Orange Peel on Friday, April 30, at 8 p.m. Tickets retail for $25 for the socially distanced show.
For more information on those and other forthcoming shows at The Orange Peel, call 828-398-1837 or visit www.theorangepeel.net.
Local artist Kasey Williams headlines this week's free MP3 download. Simply access www.kaseywilliams.com. Scroll to the bottom of the page, subscribe to her newsletter with an email address, and receive a song to download from the singer of such songs as "Sunshine."