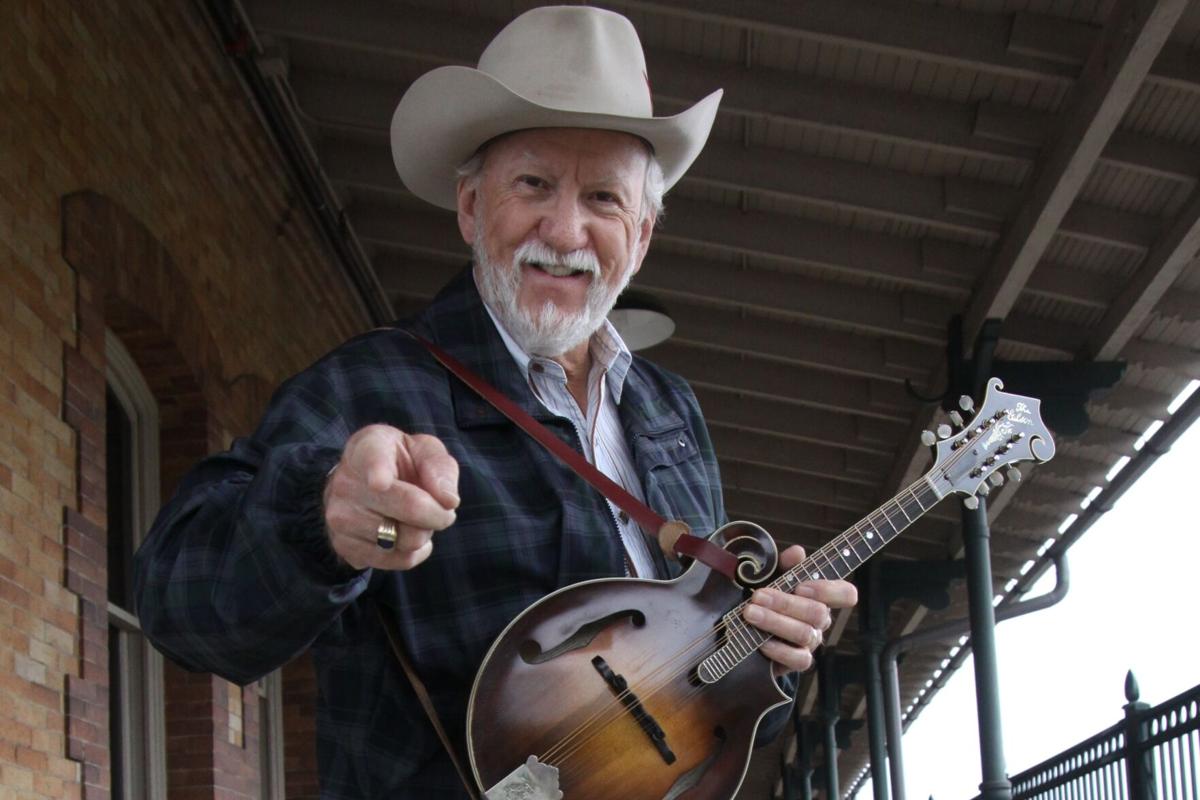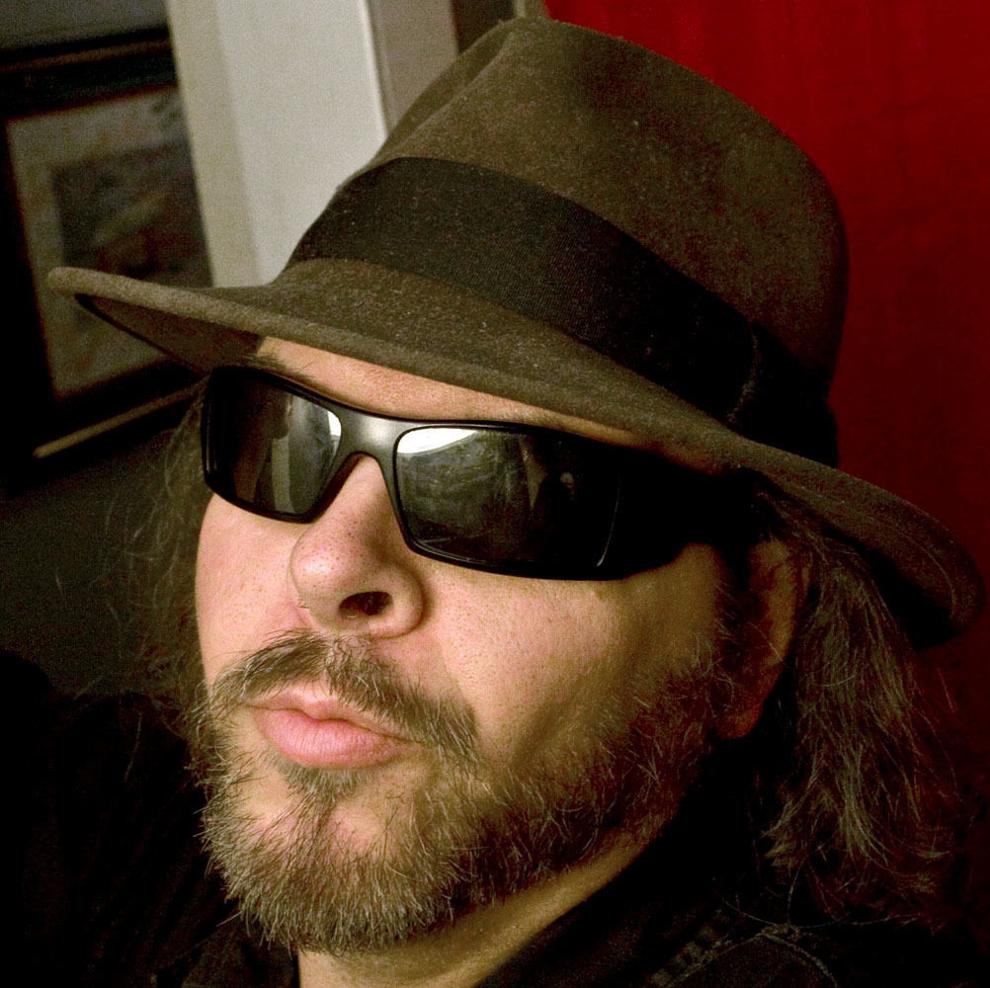 He looked like Jon Bon Jovi's kin when he sidled into Bristol's Burger Bar several years ago. Erwin's Rusty Steel looks born to be a rock star.
Experience Steel's hair-metal rock ways and means on Friday, April 16 at Wild Wing Café in Johnson City. Sometimes he evokes Bon Jovi. Other times, he's reminiscent of W. Axl Rose of Guns 'N Roses. Mostly, he's a country boy who loves to flex his rock 'n' roll muscles.
But get this: Steel's father and uncles played bluegrass as The Honeycutt Brothers. Better still, Steel learned to play fiddle from legendary fiddler Benny Sims. Even now, long since ensconced in the world of rock, Steel on rare occasions resins his bow for a fiddle tune.
"This is a wonderful place," said Steel of Erwin and the Tri-Cities, "to hang your hat and play."
---
Ladies Who Rock For A Cause Festival
They could have adapted Joan Jett's "I Love Rock 'n' Roll" as their mantra.
They are Ladies Who Rock For A Cause. Formed by alternative rocker Sharon Lia, the all-female virtual music festival stages on Sunday, April 18. Access to the link of the live feed can be found at www.ladieswhorock4acause.org. Lia established the Ladies Who Rock For A Cause Foundation to raise awareness about Ataxia, a rare neurological disease for which no cure exists.
"I am living proof that music can heal," said Lia, a breast cancer survivor, in a statement. "We can heal. I am still healing. This is a story of victory driven by the unifying power of music."
---
Brilliant rays of hope bursts forth like the sun from darkened clouds in the music of Kingsport's Travis White.
Experience White's joyful noise on Wednesday, April 21 at Delta Blues BBQ on State Street in Bristol, Tennessee. An acoustic show performed on a stage constructed behind the restaurant, White's original material comes from a range of albums and EPs he's issued in recent years.
Expect White to liberally sample from his recent EP, "Windrush Sessions, Vol. 1." Lead track "Joy" embodies exactly that, joy in abundance. Ripe for the times of pandemic, White sings "Let me leave you with words of wisdom…," on the upbeat and infectious song. "The world might bring you sorrow, but there's still joy."
---
Music Notes
Doyle Lawson has announced his plans for retirement from touring. A resident of Bristol, Tennessee, the member of the Bluegrass Hall of Fame and leader of the band Quicksilver said earlier this week that he will call it quits as a touring bandleader by the end of 2022.
Lawson, who will turn 77 on Tuesday, formed Quicksilver in 1979. By then he had long since earned his bluegrass chops. His first major break came in 1963 when the legendary Jimmy Martin hired Lawson to play banjo in his fabled Sunny Mountain Boys band. That lasted for about a year. Two years later, Lawson joined fellow Sunny Mountain Boys alum J.D. Crowe, first on guitar and then mandolin.
"I can remember when I had to borrow a mandolin to play," said Lawson during one of our many interviews. "I remember not having the money to buy strings. I'd break one, tie it back together with the tie up at the fretboard, and then try to not slice my finger on the end of it when I played. I'd make picks out of combs. Sometimes I'd make a strap out of twine or string."
Born to Leonard Lloyd and Minnie Lawson near Kingsport in Ford Town, Tennessee, Doyle's father lived long enough to see his son become a bluegrass star. His mother lived to see him become a bluegrass legend.
"In the early days when I started my band, in the early '80s, people would get these windbreaker jackets with the band name on them," Lawson said. "Mine were silver. It had the name of my band, Quicksilver, on the band. I gave her one with her name on the front."
Minnie Lawson died but five months before Doyle's induction into the Bluegrass Hall of Fame and hours after his 68th birthday, on April 21, 2012. Her jacket?
"It was in her closet when she died," Lawson said.
Check back next week for more on Doyle Lawson's life, career, and forthcoming retirement.
Folk legend Janis Ian headlines this week's free MP3 downloads. Summon www.janisian.com. Scan the site's menu bar and hover your cursor over the link titled "listening room." Scroll down and click "free stuff." Find a trove of downloads including Ian's collaboration with Chick Corea on "Jenny (Iowa Surprise)" as well as tunes including "Forever Yours" and "I'm Still Standing."