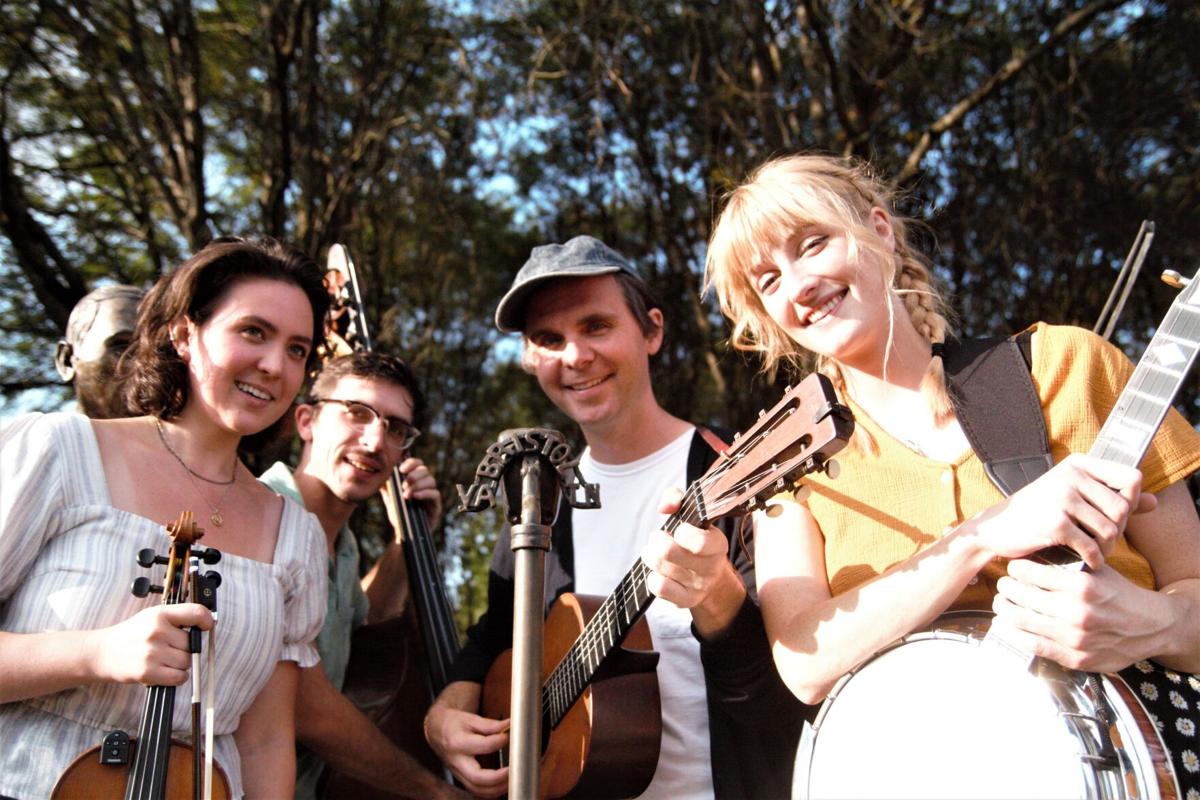 Gold Frankincense & Myrrh
Three wise sisters this way come.
With gifts of music in hand, Florida's Gold Frankincense & Myrrh make their Bristol debut on Friday, July 30, at Thunder Valley Tavern off Volunteer Parkway in Bristol, Tennessee. North Carolina-based metal band Aittala opens the show.
Gold Frankincense & Myrrh took to music as children. They're still teenagers. Nonetheless, in the process of recording their debut album in 2016 and performing the tours that followed, the trio established their own genre: beautycore. A combination of Slipknot theatrics, teenage enthusiasm and melodic pop hooks, Gold Frankincense & Myrrh embrace positive themes.
---
Jiggypalooza 2021
No, it's not some strip joint celebration.
Instead, Jiggy Ray's Downtown Pizzeria hosts its annual Jiggypalooza on Saturday, July 31, inside its Elizabethton location. A portion of the $10 admission fees will benefit the Elizabethton/Carter County Animal Shelter.
Johnson City's soul-strewn Big Son opens Jiggypalooza at 6 p.m. Southwest Virginia's Virginia Ground dawns at 7:30 p.m. The long-heralded Twang Bangers headline at 9 p.m. Formed in 2008, The Twang Bangers quickly developed into local favorites. Steeped in edgy outlaw country from the 1970s, the string-bending band features mostly original music. As with Big Son and Virginia Ground, The Twang Bangers underscore Tri-Cities music excellence.
---
Bike Night with Ali Randolph Band
Quaker Steak & Lube's popular Bike Night resumes on Thursday, Aug. 5, with North Carolina's Ali Randolph Band. A popular attraction at Quaker Steak, Randolph returns to Bristol by leading her band of rowdies with music that befits bike night.
OK, they're not exactly a band of Hells Angels. But Ali Randolph and band serve the biking clientele well. Their leathery rock style embraces originality in the form of such songs as a swaggering "Black Limousine" and the country-laced "Popcorn Sutton," an ode to the late fabled moonshiner. Throughout, Randolph's voice — one with equal parts strength and vulnerability — shines like Harleys in the moonlight.
---
Music Notes
From a file marked "Time Flies" comes this: We are six weeks from the 20th Annual Bristol Rhythm & Roots Reunion.
Scheduled to stage throughout downtown Bristol from Friday, Sept. 10, through Sunday, Sept. 12, Rhythm & Roots' resumption after a pandemic pause last year has been, to put it mildly, wildly anticipated. How about a sneak peek?
Country veteran Tanya Tucker headlines Friday night. Southern rockers Blackberry Smoke lead Saturday's lineup. Americana star Jason Isbell and the 400 Unit helm Sunday's roundup. All three are slated to perform on the State Street Stage.
Per Rhythm & Roots' past, local acts feature prominently and often within the lineup. For instance, there's Johnson City's Bill and the Belles, as well as Beth Snapp. Bristol's represented by JP Parsons and Bailey George with Jukebox Jess. Bluff City brings Ragged Sally, Big Stone Gap brings Tyler Hughes, and Wise brands as home to the retiring Folk Soul Revival.
Announced earlier this year, Folk Soul Revival's final two performances will come at Rhythm & Roots. See them on Friday, Sept. 10, at 7 p.m. on the Piedmont Stage. Finally, they'll call it a day on Saturday, Sept. 11, at 9:30 p.m., also on the Piedmont Stage.
Even though she's bridged from local to national status, Amythyst Kiah still defines as a local artist. She lives in Johnson City. A stellar example of the fact that the term "local artist" is not a putdown, Kiah's Rounder Records debut album features her at her barnstorming best.
Kiah performs twice at Rhythm & Roots. Catch the "Black Myself" singer on Friday, Sept. 10, at 6:30 p.m. in Cumberland Square Park. On Saturday, Sept. 11, at 6 p.m., Kiah returns to the Paramount.
Local nods take another form on night one of Rhythm & Roots. The Paramount hosts a special edition of Radio Bristol's Farm and Fun Time Show on Friday at 7 p.m. Per usual for the show, Bill and the Belles will serve as hosts.