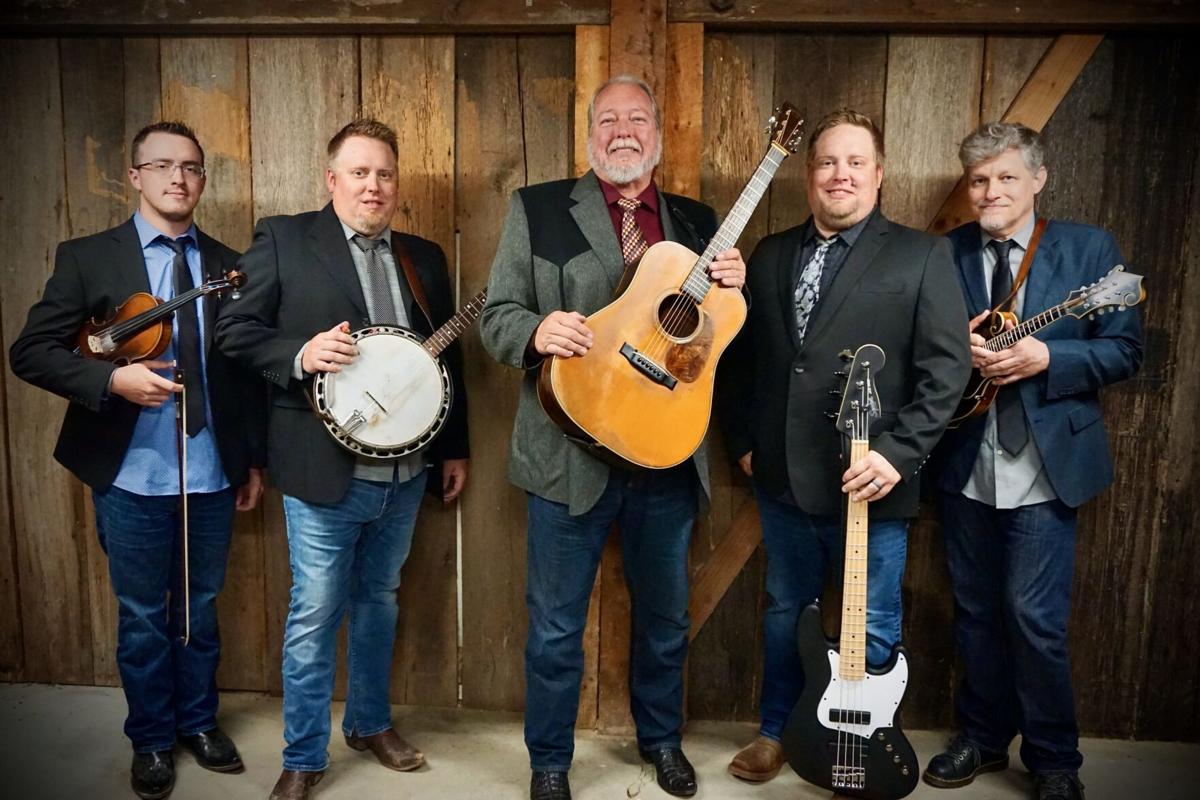 Like crispy leaves in winter, bands tend to fall by the wayside far more than those who hang around through the passage of time.
Fewer still are the ranks of groups who register decades as a band.
Russell Moore and IIIrd Tyme Out belong among the bands who have endured the rigors of time. The bluegrass veterans celebrate 30 years with a pair of shows this weekend at the Down Home in Johnson City. See them on Friday, July 30, and Saturday, July 31.
"Doyle Lawson has agreed to be there on Friday," said Moore by phone from his home near Atlanta.
The original lineup of IIIrd Tyme Out, established in 1991, were members of Lawson's famed band, Quicksilver.
"He and I will get together for a few minutes onstage before the show starts," Moore, the lone original member of IIIrd Tyme Out, said. "He's going to moderate what's been going on for the past 30 years. There might be some information and stories told that nobody knows."
Five-time Grammy winner Adam Steffey, whose past includes work with such country superstars as Alan Jackson, will appear with Moore before Saturday night's show. When IIIrd Tyme Out began, Steffey was a member of Alison Krauss' Union Station.
"It's kind of surreal," Moore said of his band's 30 years. "It's been a team effort. There's no crystal ball, but we hit the ground running in 1991."
By 1994, IIIrd Tyme Out were sprinting down the aisles to accept awards from the IBMA. Beginning in 1994, they won an unprecedented seven straight IBMA Vocal Group of the Year honors. Furthermore, Moore's won six IBMA Male Vocalist of the Year awards.
"I give all the credit to the good Lord above," Moore said. "It's a God-given talent. We were all fans of the first generation, second generation of traditional bluegrass. We wanted to play really good, tight bluegrass music."
However, IIIrd Tyme Out did not merely follow in the footsteps of musicians like The Osborne Brothers and Bill Monroe. Moore and company sought to establish their own way.
"We wanted to go into some different areas and not just with quartet gospel music, like with 'Erase the Miles,'" he said. "That's still our most requested song wherever we go."
In the name of pursuing new avenues, early on IIIrd Tyme Out recorded a number of country classics. Find Ernest Tubb's "Thanks a Lot" on their first album. Their second album yielded bluegrass renditions of Ray Price's "Crazy Arms" and Hank Williams' "You Win Again."
But then came their 1995 album, "Letter to Home." IIIrd Tyme Out included a faithful rendition of The Platters' rhythm and blues hit, "Only You (And You Alone)," which resonated with fans young and old.
"When we did The Platters' 'Only You,' there were traditionalists who said, 'That's not bluegrass.' Well, we knew that," Moore said. "But it's good music. Older people remembered The Platters and loved it. Younger people thought it was a brand-new song, and they loved it."
Trailblazers whose blaze was forced to dim during the pandemic, Moore and IIIrd Tyme Out were like birds without wings. Those were brand-new times. Now, with hope of better days to come and songs of days gone by, Moore looks to saddle up for another ride along the bluegrass trail.
"Another 30 years? I don't know. Traveling on the road is not for wimps," Moore said. "But the wheels are rolling now."