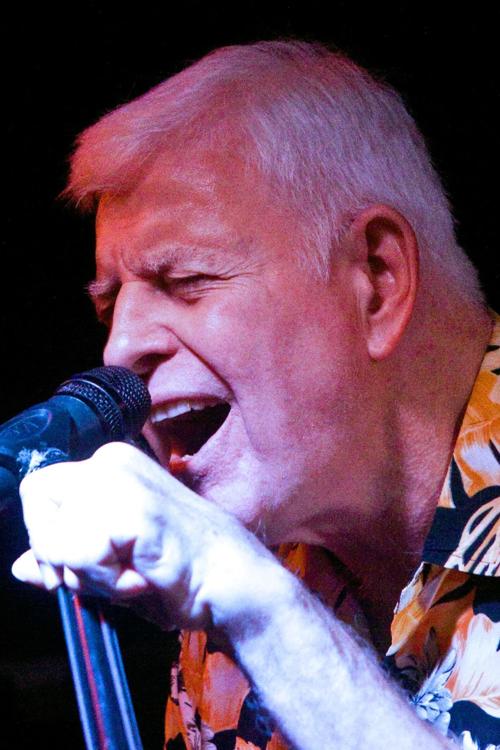 Rick Savasten Band
Rick Savasten called Tonawanda, New York, and rock 'n' roll home for years.
Relocated to the Tri-Cities, rock remains embedded as if it's in his DNA.
Experience the Rick Savasten Band on Saturday at the intimate Bloom Café and Listening Room in Bristol, Tennessee. House Cat, a clawing rock trio from East Tennessee, will serve as the opening band.
Savasten sings and plays lead guitar in his four-person band. A wealth of originals, culled from a pair of the band's albums, lead their shows. Built on a style forged in alternative folk and electric rock, their repertoire includes The Cars' "Just What I Needed" and Incubus' "Drive." However, they shine most when summoning their own, riveting rockers. Guitar strong, creatively stout, the Rick Savasten Band underscore what it means to be an American band of rock 'n' roll.
State Street String Band
They're no Guy Lombardo or Glenn Miller, but a mighty big band thrives in our midst.
Call them the State Street String Band. Cobbled every other Monday at Blackbird Bakery in Bristol, Virginia, their next foray comes on Monday, Sept. 2. Buy a doughnut and coffee, enjoy the band for free.
Neither brand nor genre adequately fits the State Street String Band. Established in 2002, litanies of members have come and gone since. Randy Broyles may sing and swat Johnny Cash's "Hurt" into the bleachers. Becky Wise plays mandolin. Rev. Ann Aichinger chimes in on guitar. On any given night the band may tackle Flatt and Scruggs' "Foggy Mountain Breakdown" with multiple banjos and The Carter Family's "Will the Circle be Unbroken" with a bakery full of voices. Beauty in the first degree, that's the State Street String Band.
Cold Mountain Valley
Country, bluegrass and … doom metal?
Into the cradle of the Birthplace of Country Music comes East Tennessee's Cold Mountain Valley, doom and stoner metal band. Mark it down: Saturday, Aug. 31 at Quaker Steak & Lube in Bristol, Virginia, the four-man thundering band aims to ripple Bristol's foundation. Johnson City's Archaic Knowledge, also a band heavy with metal, opens the show.
Think Black Sabbath meets Janis Joplin. A psychedelic blur, Cold Mountain Valley lead singer Fairy conjures a far-out atmosphere of rock played at such levels as to be heard on Mars. Brain-rattling ditties including "Pestilence" and Black Sabbath's "N.I.B." emerge as if from a pot-induced episode of "The Walking Dead." Sledgehammer strong, Cold Mountain Valley just may rustle a bone or two way up on East Hill.
Music Notes
Two women ducked inside the studio at Radio Bristol. Broadcast on the second floor of the Birthplace of Country Music Museum in Bristol, Virginia, through its app and online presence, Radio Bristol reaches around the world. To date, folks from 122 have tuned in.
Including, now, those two women.
Tickets purchased to tour the museum, they meandered about the place, eyes and ears attentive. Sound emitted from Radio Bristol's open door. They stepped inside, wondering as to what they were hearing.
Each spoke with an accent.
"Where are you from?" they were asked.
"Moscow, Russia," came their reply. "We're here in America for two weeks. We read about Bristol and wanted to come. We love it here."
Recent encounters in downtown Bristol include a couple from Australia, who stood outside the Paramount. There was a night when folks from Belgium strode down a hall and toward 620 State restaurant. Times more often than folks may imagine, individuals from England and France visit our fair Twin City.
So, the next person you pass along State Street or sit near in the Burger Bar in downtown Bristol, listen close. Many a foreign tongue is spoken midst of the Birthplace of Country Music. They'll be here next month during Bristol Rhythm & Roots Reunion. They're here regardless.
To paraphrase a famous line from Hollywood's, "Field of Dreams," if you build it, they will come. Bristol has, and they do.
Be the first to know
Get local news delivered to your inbox!