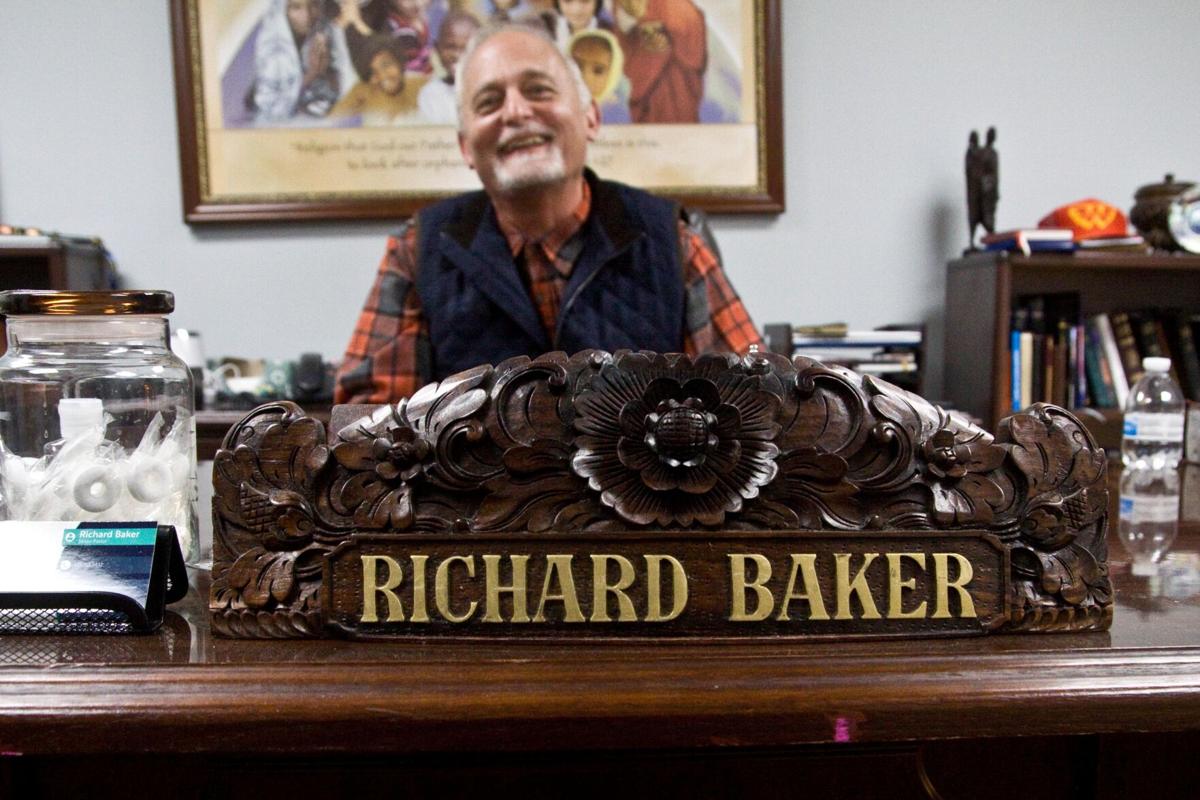 BRISTOL, Tenn. — Picture a teenager turned young man.
Discipline of a wildwood weed, the freewheeling fellow graduated from simple highway infractions to drug use, addiction, and sales thereof. His was a life in a downward spiral.
Chronicled in "Such a Worm as I" (418 pgs, Derek Press), Richard Baker wallowed in the clutches of the devil. He lived in a manner demonic, behaved demonically, and nearly wasted his gift of life while impaled at the gates of hell.
"I was a worm," said Baker.
As detailed in his remarkably unflinching book, which was released in November, Baker was a drug addict and dealer who rerouted his life to become a preacher.
"I was about as narcissistic a person as a person could get," Baker, lead pastor of Grace Point Church in Bristol, Tennessee, said. "If you got in my way, it was a bad day. If you crossed me in a bad way, it was a very bad day."
Those were the days of the 1970s. Expelled from high school, Baker steered into life's fast lane in literal and figurative ways. By the age of 22, he accumulated multiple flirtations with the law. Among them, a stack of DUIs. First came alcohol and marijuana usage. Harder drug use followed, including incorporations of cocaine and LSD.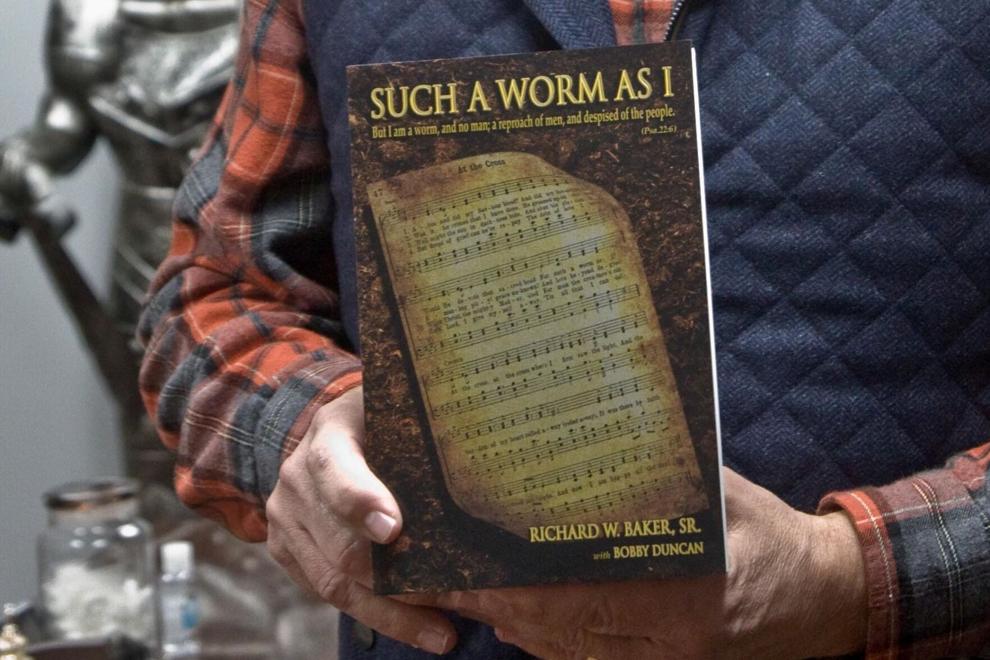 "Ecstatic. On top of the world. Invincible," Baker said while seated in his office at Grace Point on Wednesday afternoon. "But even though I had gone astray, God never gave up on me."
From there, Baker turned to dealing and enforcing. Ultimately, he worked for a drug cartel based in Indiana. En route, he felt the darkened grasp of Satan.
"I was bound. I was totally bound," Baker, 63, said.
He even prayed to Satan. For instance, there was a time while driving when he came upon a road check.
"I didn't have a shirt on, wore blue jeans, no shoes," he said. "Five pounds of drugs in the floorboard."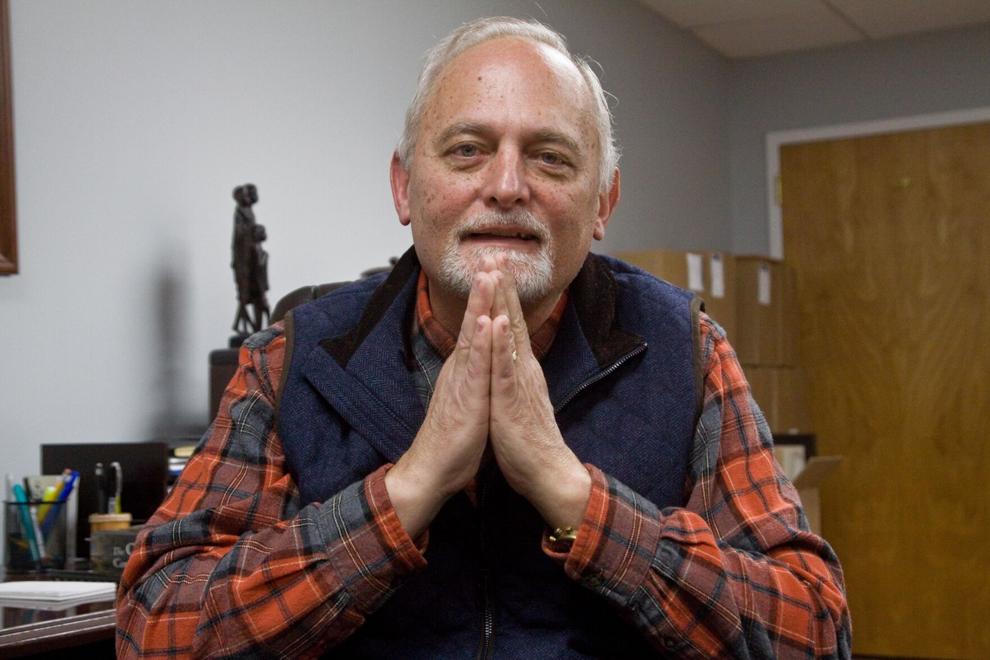 Sure he'd be nabbed, Baker prayed.
"I prayed to Satan," he said. "I said, 'If you get me through this checkpoint, I'll give you more of my life.' The officer waved me through."
Written in chronological, matter-of-fact and third person style, Baker's book details a rollercoaster life. Born in Brunswick, Georgia, to Dorothy and Gilman Baker, Christianity permeated his formidable years of early youth.
However, by the time of his 17th year, Baker's dawdling in drugs and alcohol intensified. As if on a leash, he was led down an ever-increasingly darkened path. Amid the darkness came a light in the form of Cheryl. But 20 days after release from jail, Baker married her at the age of 17.
En route to Florida to vacation at Disney World in 1979, the couple visited Baker's grandmother. While there, she suggested they attend a tent revival.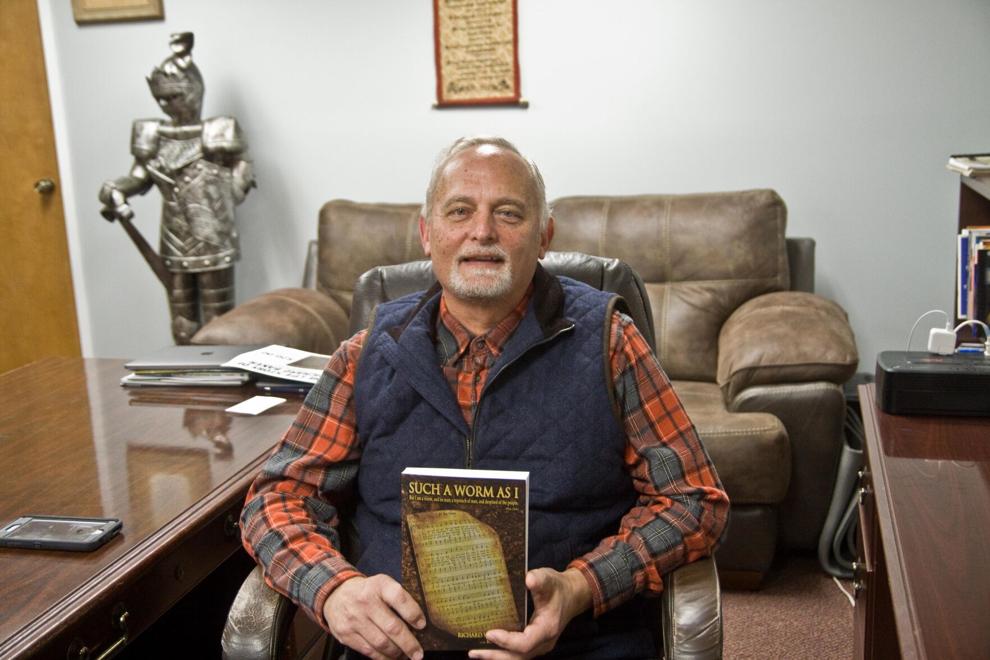 "It must have been a spectacle to witness," Baker writes. "A Pentecostal woman in her 70s with a beehive hair-do getting out of a sports car, being escorted by a long-haired hippie looking dude, with a beautiful blonde following along!"
Baker's wife transformed. The next day, he wanted to continue upon their vacation to Florida. She wanted to go back to church.
The date was July 1, 1979.
"That was just a few days before my 22nd birthday," Baker said. While seated during the tent revival on that day in 1979, he heard a voice.
"'You can never be saved,'" Baker writes. "'You sold your soul to me that night in your home when you knelt down and prayed to me!'"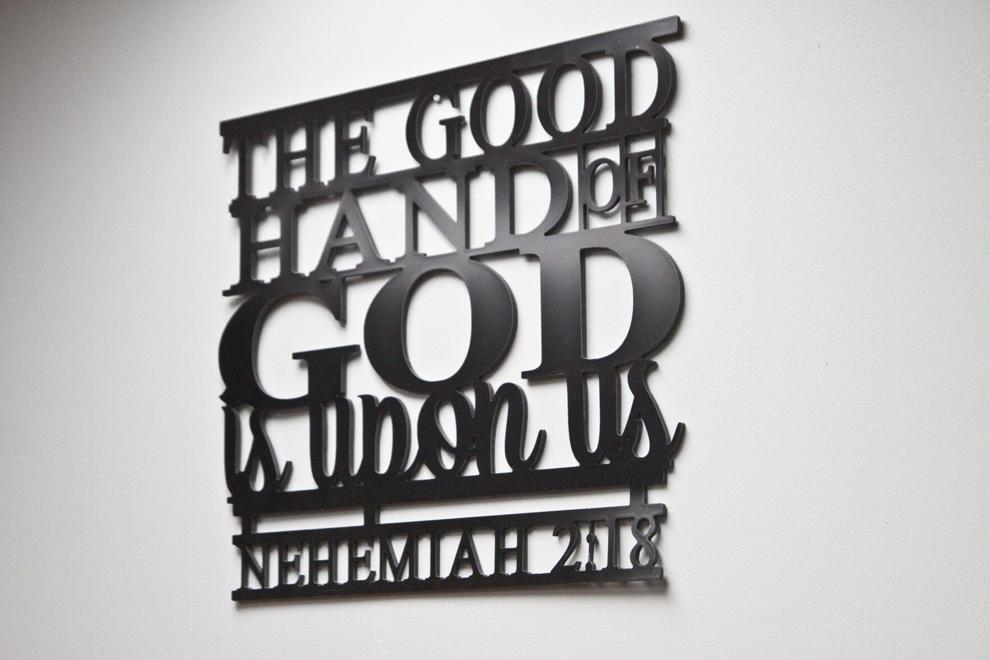 Momentarily, an elderly man walked down the aisle and toward Baker. He laid his hands atop Baker's hands. He said, "In the name of Jesus, be thou set free," as detailed in the book. He writes that he felt a sensation as something exited his being.
"That was the most important day in my life, period," Baker said. "Without that day, everything else in my life wouldn't have happened."
One sentence from scripture turns up in multiple places within Baker's office. One appears on a wall, another etched in glass on a shelf. Behind the nameplate on his desk, the words drawn from Nehemiah 2:18 emerge once again:
"The good hand of God is upon us."
Baker, released from the grip of drugs and Satan, turned to God and the pulpit. Forty-one years and multiple pulpits later, Baker and his wife Cheryl, moved to Bristol in 2006.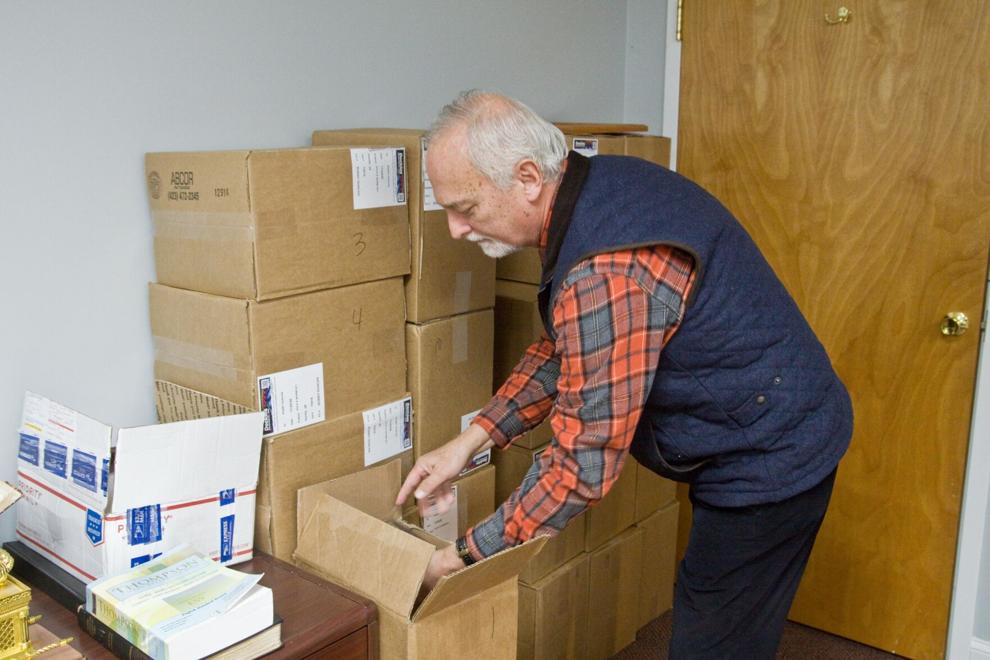 "John Gregory hired me to head his foundation (the Lazarus Foundation)," Baker said. "That's what brought me to Bristol in 2006."
Consequently, Baker traveled the world in an effort to aid orphans. Detailed in his book, he's visited more than 70 countries, hobnobbed with dignitaries as well as the downtrodden.
"One day I sat down for dinner with the president of Nigeria," Baker said. "On that same day, I ate with orphans. By the way, 100 percent of the $20 for my book will go to (Bristol-based) Serving Orphans Worldwide if you buy it from me."
Baker returned to the pulpit as a preacher in 2015 to pastor Grace Point Church in Bristol, Tennessee, a post he holds today.
Read his book. Speak with him. Know his story. Amazing grace envelops the man named Richard Baker.
"In 41 years, I've never ever thought about turning my back on God," Baker said. "I realize how much God loves me."