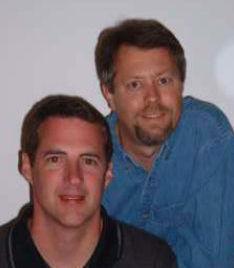 Q: As a young teenager buying record albums, I would consume all the liner notes, booklets and album covers to learn everything I could about my favorite bands. My question concerns Bob Seger & The Silver Bullet Band. Around the time of his "Night Moves" album, Seger was backed either by the Silver Bullet Band or the Muscle Shoals Rhythm Section. The work of M.S.R.S. with other bands is legendary, but my question is why were Bob Seger's studio albums recorded this way?
A: Wasn't it truly an experience to buy an actual LP record? We come from the same tradition as you: hoping and praying that the album we had just purchased had interesting artwork, notes or the lyrics printed on the inside. We even found records that had words or phrases etched in the inner run-out grooves. CDs and digital downloads or streaming services just can't give quite the same experience. But we digress. Why did Seger split his recordings between the Silver Bullet Band and the Muscle Shoals Rhythm Section? Most likely because those cats could flat-out play! Seger first hired them in 1973 after he had split from the duo Teegarden and Van Winkel. He was trying to put out an album and hired the house musicians for the famous Muscle Shoals Sound Studio. Due to a financial misunderstanding — he thought their agreement was $1,500 per album side, not $1,500 song — he only recorded three songs with them initially. However, he liked what he heard and reportedly told his producer to keep their names handy for future reference.
Q: I've heard that violinist Stéphane Grappelli played a solo on the Pink Floyd song "Wish You Were Here." I noticed, however, that he is not listed in the album credits. So, did he?
A: Stéphane Grappelli was born in Paris in January 1908. He became famous in Europe when he formed the Hot Club of France with guitarist Django Reinhardt in 1933 and played with the group until the start of World War II in 1939. The group was the very first jazz band to use only string instruments. During the next few decades, Grappelli recorded with jazz legends like Oscar Peterson, Duke Ellington and McCoy Tyner. He also ventured into the world of pop music when he co-wrote and played on Paul Simon's "Hobo's Blues" in 1972. In 1975, Grappelli was recording an album with violinist Yehudi Menuhin in London. Upstairs in the same studio, Pink Floyd were recording "Wish You Were Here." After some discussions between the two camps, Grappelli agreed to go upstairs and record a solo for the song. Whether or not it made it on the final version of the song depends on who you ask. Roger Waters, Pink Floyd's singer/bassist, has stated that Grappelli's solo is at the very end of the song during the segment that sounds like the wind blowing. Waters also stated that the solo is buried so deep in the mix that it can barely be heard. Guitarist David Gilmour has stated that the solo was not included on the final mix of the song. Either way, his performance was not listed in the album credits. Grappelli continued to perform well into his 80s before his death in December 1997 at age 89.
What's the name of that song? Where are they now? What does that lyric mean? Send your questions about songs, albums and the musicians who make them to MusicOnTheRecord@gmail.com. Bradford Brady and John Maron are freelance music writers based in Raleigh, North Carolina.