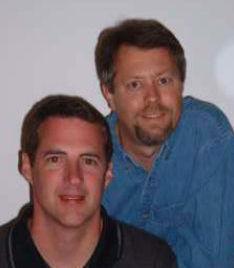 Q: Can you tell me the origin of the old folk song, "Michael, Row the Boat Ashore"?
A: According to many sources, "Michael, Row the Boat Ashore" is a spiritual that traces its origins to the Civil War. It was noted and recorded in written form by Charles Pickard Ware, who heard slaves on St. Helena Island, South Carolina, sing the song as they rowed. It became a folk standard during the late '50s and early '60s, having been recorded by Pete Seeger and the Weavers as well as the Highwaymen.
Q: What is the real name of Guns N' Roses guitarist, Slash, and how did he get his nickname?
A: Born Saul Hudson in London, England, in 1965, Slash is the product of an English father and an American mother. He reportedly was given his nickname as a teen by his father's friend, Seymour Cassel, because the boy was always seemingly in a hurry and never still. Looking back, it seems almost inevitable that Slash would become a musician. His mother, Ola Hudson, was a costume designer for, among other people, John Lennon, Ringo Starr and David Bowie. His father, Anthony Hudson, designed album covers for such artists as Neil Young and Joni Mitchell.
Q: I can pick out the unique playing style of The Marshall Tucker Band's Toy Caldwell on the song "Heard It in a Love Song." But I'm not so sure who plays the acoustic guitar on the song. Is it Caldwell or George McCorkle?
A: "Heard It in a Love Song" is the hit song from "Carolina Dreams," the Marshall Tucker Band's most commercially successful record, released in 1977. It was written by guitarist and founding member, Toy Caldwell. Since we know that Caldwell played the lead solo, it's probably fair to guess rhythm guitarist George McCorkle played the acoustic part. Casual listeners of the band might be interested to know that none of the band members is named Marshall Tucker. According to the band's official website, they would get together and practice in an old warehouse they rented. After one practice session, they discussed various names, when someone noticed the name Marshall Tucker on the tag attached to the warehouse's key. They did not realize until a few years later that the real Marshall Tucker was a blind piano tuner who had rented the warehouse before them.
Q: I heard the foreign song "O Sole Mio" recently, and I'm positive that I've heard the melody before in another song. It has been stuck in my head ever since I heard it, and I cannot think of the other song. Can you help me?
A: The song you're thinking of is "It's Now or Never" by Elvis Presley. "O Sole Mio" is an old European song that was written in 1898 in the Neapolitan language of southern Italy. The great tenor Enrico Caruso helped popularize the song in the early 20th century. In 1949, singer Tony Martin used the melody of "O Sole Mio" in a song called "There's No Tomorrow." Ten years later, while stationed in Germany, Elvis heard Martin's song and asked his music publisher to find someone to rewrite the song with new lyrics. Aaron Schroeder and Wally Gold were given the task and came up with "It's Now or Never."
What's the name of that song? Where are they now? What does that lyric mean? Send your questions about songs, albums and the musicians who make them to MusicOnTheRecord@gmail.com. Bradford Brady and John Maron are freelance music writers based in Raleigh, North Carolina.