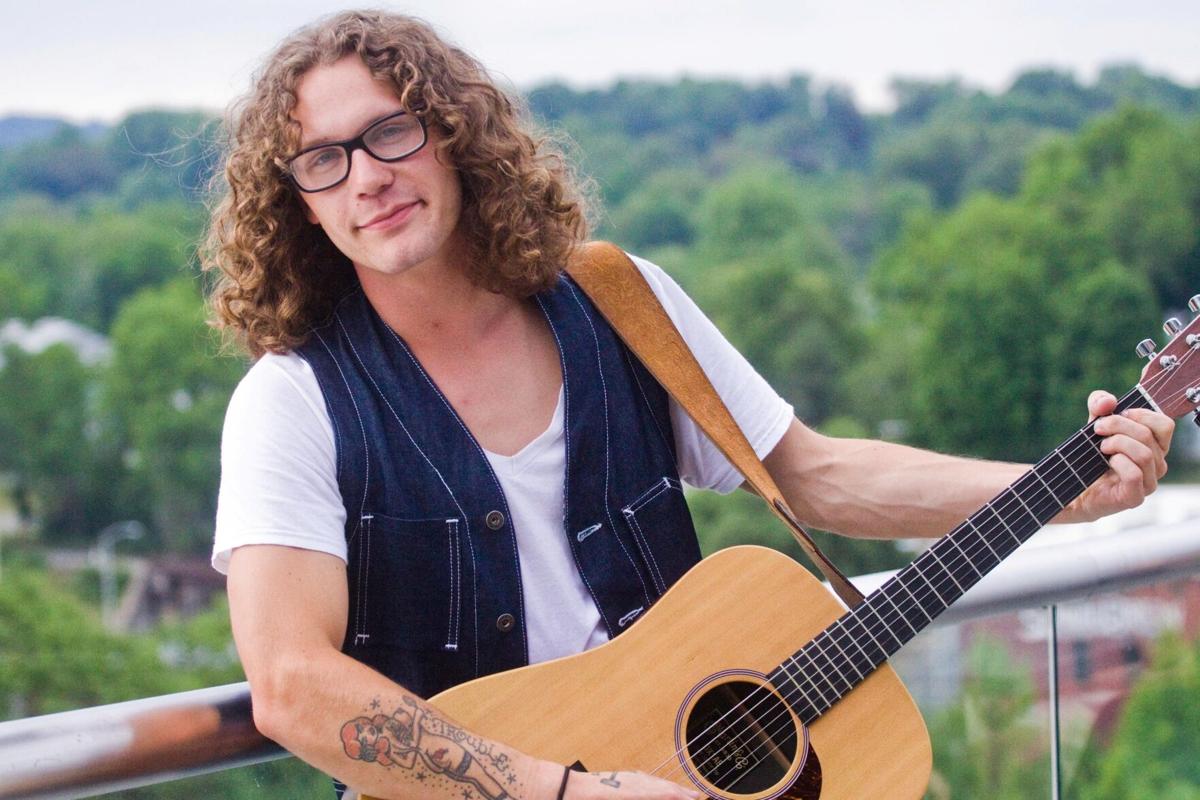 BRISTOL, Va. — Logan Fritz sauntered through a thickening crowd atop the roof of The Bristol Hotel last Thursday evening.
He shook hands, chitchatted, took requests and posed for impromptu photos. Momentarily, the shaggy-haired musician led Fritz & Co. with friends galore in two hours of music.
Witness Logan Fritz & Friends' return to The Bristol Hotel's Lumac Rooftop Bar tonight, Thursday, June 10.
"I'm super excited to come back to the rooftop," said Fritz. "I've never done a show that was as collaborative as last week's show."
An extraordinary lineup of friends joined Fritz last week. They included Carly Booher Edwards of Annabelle's Curse, Jon McGlocklin from Virginia Ground, singer-songwriter titan Adam Bolt and vocal powerhouse Florencia Rusinol.
Several of them are slated to return for Fritz's second week at The Bristol Hotel.
"Florencia will be there, Carly and Zack Edwards, along with Eugene Wolf and Blake Collins," Fritz, 22, said. "I've prepared for these shows a lot. They showcase a lot of different things."
Last week's program exhibited Fritz in full rock 'n' roll prowess. Material ranged from an understated take on The Rolling Stones' "Under My Thumb," a layered rendition of R.E.M.'s impassioned "The One I Love" with McGlocklin and new originals "Picking Up the Pieces" and "The Test."
William Outlaw, trombonist for Virginia Ground, accentuated "The Test." He returns on Thursday to accompany Fritz with his eye-popping contortionist horn style.
"William Outlaw, he's a one-man horn section," Fritz said. "I like how these shows have different dynamic elements with twists and turns. We do a lot of genre-bending."
At the ripe age of 22, Fritz already brands as a veteran entertainer. His rich résumé includes nearly 10 appearances at Bristol Rhythm & Roots Reunion, bandleader of Fritz & Co. and composer of rock and country songs. Additionally, he produced and Fritz & Co. backed Adam Bolt on his forthcoming rock EP, "Gazeteer." Oh, and as a child, he acted at Barter Theatre in such productions as "Peter Pan."
Logan Fritz, he's an all-around dynamo. His music chronicles his life's ups and downs and every-which-a-way-around past.
"I've had some struggles. I've made some mistakes," he said. "But it's not too late. I want Fritz & Co. to be my career."
Considerable hope centers around his forthcoming new LP, "Picking Up the Pieces." Chock-full of originals, Fritz's lyrics detail a cavalcade of slips, stumbles and falls as lived already by the nuanced youth.
"Full album, some of the songs were three years in the making," Fritz said. "These songs mean a lot to me. I went through a rough patch when I was 19, 20 years old. I'm a lot happier now. These songs reflect that journey."
Fritz indicated that he may play "four or five" of those new songs tonight at The Bristol Hotel. Furthermore, anticipate a handful of Carter Family classics among a mix that's best branded as wide open and unpredictable.
So it goes with Logan Fritz. When he rocks, he shreds. When he's country, he twangs. Throughout, he's contemplative. Call him music's kaleidoscope kid. He flourishes onstage and on the rooftop.
"I love the entire vibe of the rooftop," Fritz said. "I like being up that high. I love being able to see the Bristol sign. I feel like I'm a part of history."