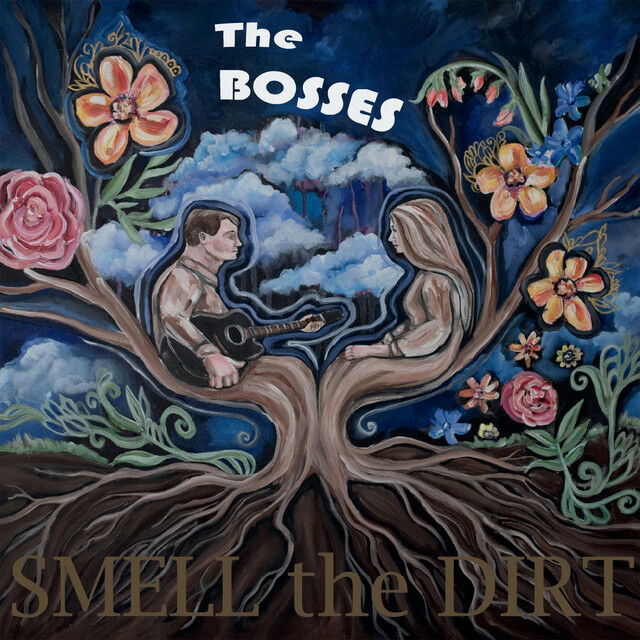 No, they aren't Bruce Springsteen multiplied.
They're Daniel Boss and his wife, Kimberly Boss.
The Bosses convene on Saturday, May 8, at The Cascade Draft House in downtown Bristol, Tennessee to perform music. They were to have appeared at the venue last year. Yep, the pandemic struck. They hunkered down, shows halted, lives froze.
"COVID kind of threw a wrench into things," said Daniel Boss.
In times normal and not, Kimberly sings. Daniel plays guitar.
Together, they're a folk music duo. Theirs isn't a style driven on protest songs or political statements. Instead, they tend to shape lyrics into odes of life.
"It was around 2012 when we started making music together," said Kimberly Boss. "We were friends already who wanted to make music together. What got us into the music scene, we would do open mic nights at The Willow Tree (Coffeehouse and Music Room) in Johnson City. That's really when we formed everything together."
They married in September of 2012. As a result, their bond in music strengthened in the aftermath of matrimony.
"Music enhances our marriage," Daniel Boss, 50, said. "We have that in common. It connects us. We have a really fun life."
Slowly but surely, The Bosses morphed from a duo who performed cover songs to one who created their own material. By 2019, they had written enough to record a full album, which resulted in the organic "Smell the Dirt."
Recorded in Kingsport, all 11 adventurous tracks on "Smell the Dirt" were penned by The Bosses.
"Momma Molasses did the cover art. It's beautiful," Kimberly Boss, 47, said. "Each song on the album is totally different than the others. We wrote them at different periods in our lives."
For instance, they composed "Growing Up" about Daniel's son, while another, "Embrace," was created for their daughter. Soft in tone, the album touches upon a range of aspects culled from the lives they live and from observation.
"I wrote 'Love Love Love' about Daniel," Kimberly Boss said. "He's my soulmate. He's my rock. I wrote 'Losing Hope' about my dog, who is named Hope. She was a rescue puppy. That's an emotional song, and so I don't do it very often."
Depending on the venue and the intimacy therein, The Bosses either may or may not perform their album in its entirety. Regardless, they sprinkle a range of well-chosen and reimagined cover songs to flesh out their shows.
Some nights they reach into Pearl Jam's gem of a catalog for "Yellow Ledbetter." Occasionally they summon Fleetwood Mac's classic rock staple, "Landslide." They're as apt to lend a nod to Ella Fitzgerald as they are to Mungo Jerry.
"It's important that we do originals. We want to give the crowd a good show," Daniel Boss said. "We are crowd pleasers, but we do it in our own way. We tailor our shows to fit the crowd."