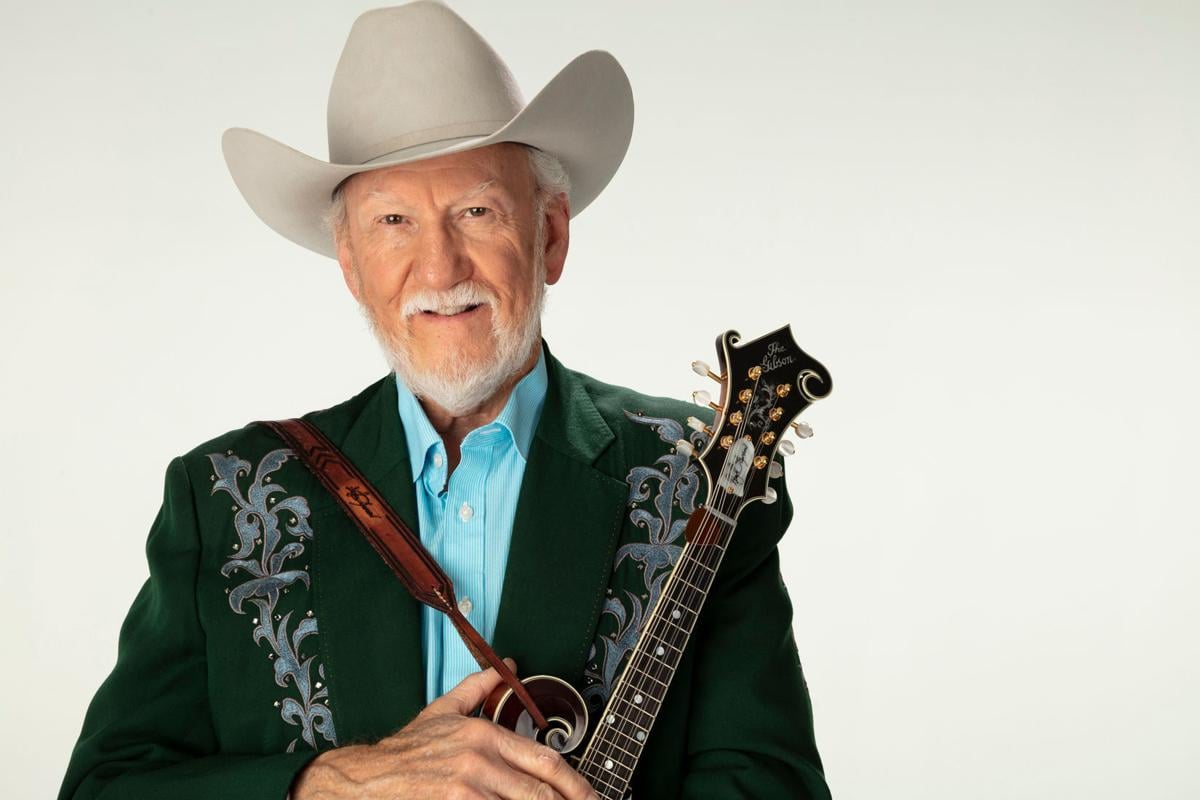 BRISTOL, Tenn. — Rain pelted Doyle Lawson's black bus and small office on a cool Saturday morning just outside of town.
On a table inside the front door of his office, a pair of SPBGMA awards stand tall and sparkling. Another pair sit upon a table across the room.
"I've got about 70 SPBGMA awards," said Lawson, a member of the Bluegrass Hall of Fame.
See how he earned them when Doyle Lawson & Quicksilver present their annual Christmas show Dec. 7. Superb tickets remain available. Come on out to the Wellmont Regional Center for the Performing Arts at Northeast State Community College in Blountville, Tennessee. See the man who's up for a Grammy.
"You know, I've been nominated seven times and not taken one home yet, but it would be nice to win this time," said Lawson, a resident of Bristol, Tennessee.
"I'm 75, been doing this for 57 years. A Grammy award, that's about as near to the top of an honor as you can get in the recording business."
Nominated in the Best Bluegrass Album category for his "Live in Prague, Czech Republic" album, Lawson's competition includes albums by Michael Cleveland, The Po' Ramblin Boys, Missy Raines and Frank Solivan & Dirty Kitchen.
Watch the 62nd Annual Grammy Awards on CBS on Jan. 26, 2020.
"I purposely left 'Blue Train' off the album," Lawson said while seated behind his desk. "It's my show closer. I've done it so many times. Well, I didn't want to do just the expected."
So "Live in Prague, Czech Republic" features 14 songs, many of which Lawson has neither recorded nor performed beforehand. For instance, he revived Cowboy Jack Clement's "Leaving on Her Mind." Country's Charley Pride included it in his live album from 1968, "In Person."
"That was to showcase my bass player, Jake (Vanover), and his voice," Lawson said. "I try to find music that will feature my band well."
Lawson's prior Grammy nominations came in 2016, 2015, 2002, 2000, 1999 and 1996.
"What makes the nomination this year so special is that it's for a live recording made in a foreign country," Lawson said. "Well, the hardest thing in this world to do is to make a live recording radio-friendly."
Lawson filmed a music video for his latest single, "Living Like There's No Tomorrow," a Keith Whitley cover that appears on the live album.
It's a far cry from Dawson's earliest days in bluegrass, back when he joined Jimmy Martin's band as a teenager. Lessons learned then remain employed today.
"We wore white shirts, dark pants, white shoes when I played with Jimmy. Had the Kentucky Colonel ties on," Lawson said. "When I was with the Country Gentlemen, it was matching pants and shirts. Then when the 'Urban Cowboy' thing was in, we wore jeans and western shirts, cowboy hats with feathers."
Nowadays on stage, Lawson dons Manuel-made sequined jackets and Caboots-brand cowboy boots to match. During his Christmas show, look for the bluegrass legend to wear a Christmas red coat with matching hat and boots.
"It's Christmas, man!" Lawson said. "I call it a Christmas show, but I think people want to hear our usual stuff with some Christmas songs. It's fun, feels real good."
That's the key. Fresh from a full year of touring the country, the man whose performing history dates to America's black-and-white television days looks forward to more. There's next year and the year afterward and so on.
Lawson can't wait, as Willie Nelson says in song, to get on the road again.
"Look at me. Breathe two or three times," Lawson said as he leaned forward. "That's what music does for me. It's like a heartbeat. It's the breath of life since I could remember."