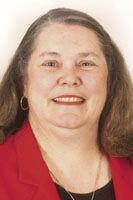 No doubt Thanksgiving this week will be different from any other one we have celebrated. We may gather in much smaller groups than usual. Some of us will innovate with technology, just to have some semblance of "gathering." And some of us may have an aching hole where a loved one had always been before.
We may even struggle to feel thankful at all.
Should we forego the holiday entirely? After all, what do we even have to be thankful for?
Looking back at the first American Thanksgiving, I imagine it would have been difficult for many of us to have celebrated then, either.
The long ocean voyage brought 102 colonists to America, but the winter was harsh enough that only about 50 colonists survived. Of those, only four women made it.
Yet even though their numbers were halved since arriving, the colonists did celebrate. They recognized that the continuance of the colony at all was evidence of God's care, and they were thankful.
But how about us? Even though our numbers may not have been cut in half, 2020 has been an epic year for trials. Disease, unemployment, lost businesses, and loss of life has impacted most of us, if not all.
So how can we give thanks in the middle of all this? We can strive to focus less on what we have lost, and more on the Giver of all good gifts.
The book of James sends us encouragement. "Consider it a sheer gift, friends, when tests and challenges come at you from all sides. You know that under pressure, your faith-life is forced into the open and shows its true colors. So don't try to get out of anything prematurely. Let it do its work so you become mature and well-developed, not deficient in any way." (James 1:2-4, MSG)
Just as a weight lifter must repeatedly try his muscles, we need trials in order to become well-developed spiritually.
A friend of ours visited Haiti not long after that horrendous earthquake. She didn't see complainers with no air conditioning. But what she did see was people tired from working in the hot sun still gathering in the evening to joyfully give praise.
God loves to bless us. He even uses trials in the long term to refine us. As we are told in 1 Peter 1:7, "Pure gold put in the fire comes out of it proved pure; genuine faith put through this suffering comes out proved genuine." (MSG)
Even in our trials God is working for our good. This Thanksgiving let us all remember that God zealously desires to bless us. Perhaps that mind set will open our eyes to the real meaning of Thanksgiving 2020.
Susan Fiedler has served as co-pastor of congregation Beth Shalom. She can be emailed at bethshalom@charter.net.