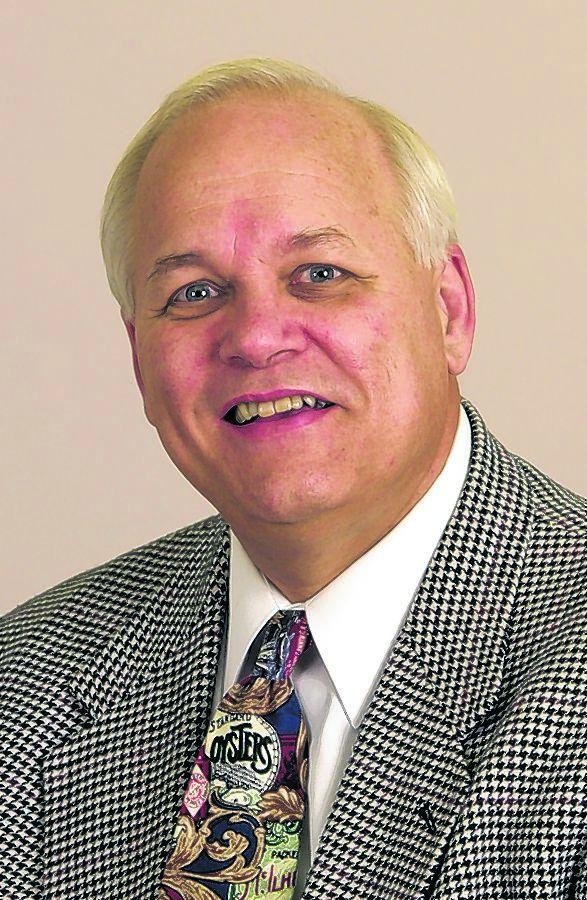 Two or three mornings every week Sammie and I fix coffee, load our 4-year-old boxer, Sophie, in the car and head to G & G Country Store, where we pick up a couple of tenderloin biscuits. Nowhere in East Tennessee or Southwest Virginia can you find fried tenderloin to match G & G's. Then we head to Pal's for an order of cheddar rounds and a peachie tea. Nowhere — anywhere — can you find cheddar rounds and peachie tea like Pal's ... and they always give Sophie a treat.
Pal's changes the sign in front of their burger, hot dog, fries and milkshake-shaped building every day to offer a piece of timely wisdom or advice. As we pulled into a parking spot to devour our morning meal, my eyes fell on the sign which read: "Thank a veteran." It was Thursday, Nov. 11, Veterans Day.
Later in the day I followed the suggestion and texted a few of my friends who risked their lives for our country. I simply wished them a happy veterans day by saying, "Thanks for your service to our country."
Such a simple gesture for those who have sacrificed so much to keep our nation free. So many have given so much. I only texted a handful of my friends on Veterans Day, but if YOU served or serve in the U.S. military, please accept my word of thanks right now ... THANK YOU FOR YOUR SERVICE TO OUR COUNTRY.
Let me share, briefly, the stories of three of those I said "thank you" to on Veterans Day.
Floyd Cooper Jr. served as a paratrooper with the 82nd Airborne in Desert Storm. He jumped out of airplanes and fought in the desert. When he returned to Fort Bragg a whole bunch of his family was there to meet him, including his Aunt Sammie, Uncle Steve and Cousin Stephen. Floyd gave his red beret to our 5-year-old son as a souvenir. It was a prized possession for almost 30 years. A few months ago Stephen returned the beret to Floyd so he could pass it on to his son Chris.
Jim Moore was in the USAF, stationed in the Philippines during the Vietnam War. Jim's father fought in WW II and was killed in action in Korea. James Johnston named his son from a foxhole in Korea — Robert James Johnston, for his grandfather and father. Jim didn't get to know his father, but the man who married his widowed mother and adopted Jim was Bobby Lee Moore. Jim's daddy had a career in the U.S. Air Force. Jim and I pray together every week and I am so thankful for his life.
Dr. Jerry Martin was just getting started in his medical practice in Bowling Green, Kentucky, when he was drafted to serve in the jungles of Vietnam in a M.A.S.H. unit. The young doctor left the love of his life to answer the call of his country. He came home to a very successful practice in Bowling Green which included serving as the team doctor for many athletes at Western Kentucky University. Dr. Martin returned with enough stories to fill a book. In fact he did write a book filled with stories and photographs from his experiences in 'Nam. Jerry has been my first cousin all of my life and was my doctor when I was a student at WKU.
Every veteran has a story, and every day is a good day to say thank you to someone who put their life on the line for our country.
Today would also be a good day to thank the One who made the supreme sacrifice for all who would trust and follow Him. If we would serve Him, we must take up our cross — daily — and follow his example. Yes, of course I'm talking about Jesus, the One who won the final victory over sin and death.
Steve Playl, columnist and college instructor, former pastor and hospital chaplain, may be reached by email at playlsr@yahoo.com.