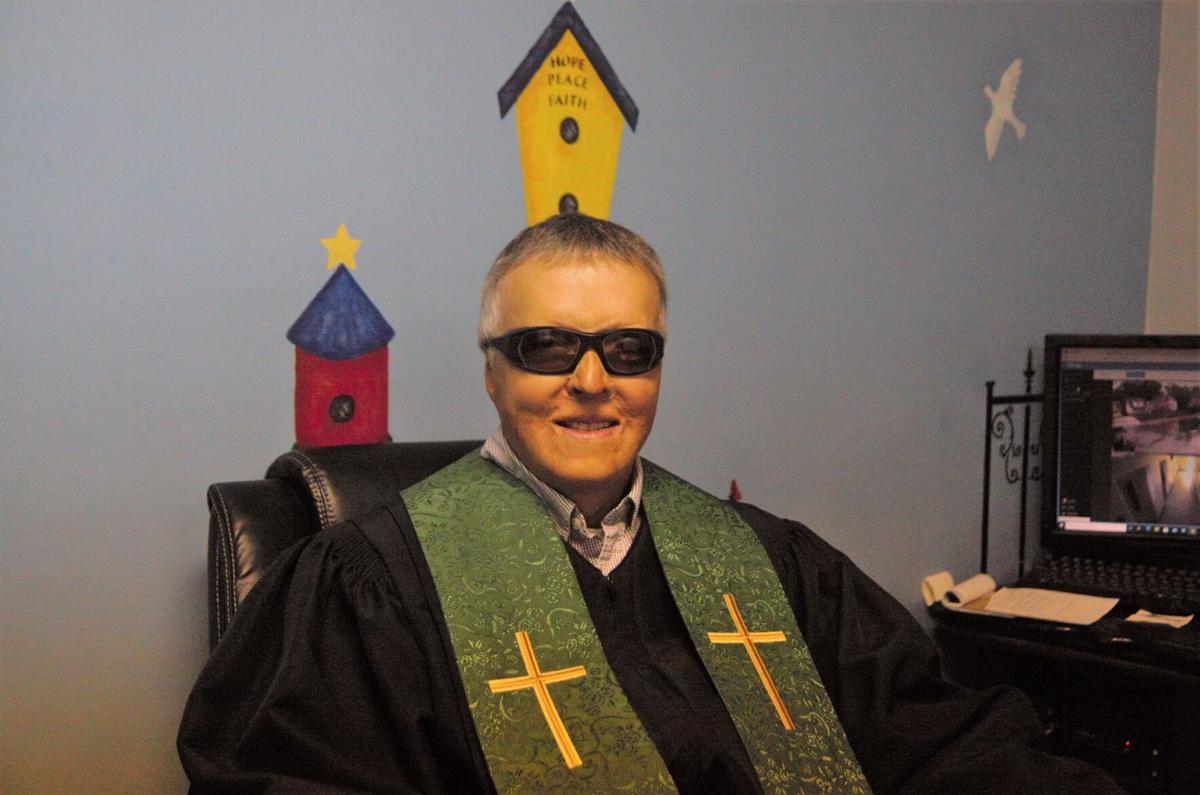 BRISTOL, Va. — Scott Spence wheeled his late-model Ford F-150 into a parking spot behind Reynolds Memorial United Methodist Church early Thursday morning. He stepped out into the rain, walked inside the church, and perched behind a desk inside his office.
And he told his spellbinding story.
Hear pastor Scott Spence tell his story of perseverance at Reynolds Memorial United Methodist Church in Bristol, Virginia, on Saturday, Oct. 16. Presented by Celebration Women's Ministry, the event is free and open to men and women. Arrive by 9:30 a.m. for free coffee and doughnuts. Stay for an account that can prove life changing.
"My dad was a big, 6'4", 260-pound man," said Spence. "Deep voice. If God has a voice, his would sound like my dad's voice. You didn't mess with my dad. I always felt safe around my dad. He would fight to save me."
A native of Saltville, Virginia, Spence married the love of his life, Diane, during their early 20s. He was a tall and fetching fellow, one whose future appeared bright. He worked as a high-pressure steam welder for United States Gypsum Company in Saltville.
He was 25. Then on Saturday, Oct. 30, 1993, he attended a Virginia Tech football game, and witnessed the Hokies beat East Carolina, 31-12.
"I was injured on Monday," Spence, pastor of Reynolds Memorial UMC since July 2020, said.
Working 15 feet down and inside an elevator shaft, exit from which was by ladder attached to a wall, he hadn't an inkling as to what would soon happen.
"I was injured on November 1, 1993," Spence, 53, said. "I was working in a load elevator. The only way out was a vertical climb of about 15 feet."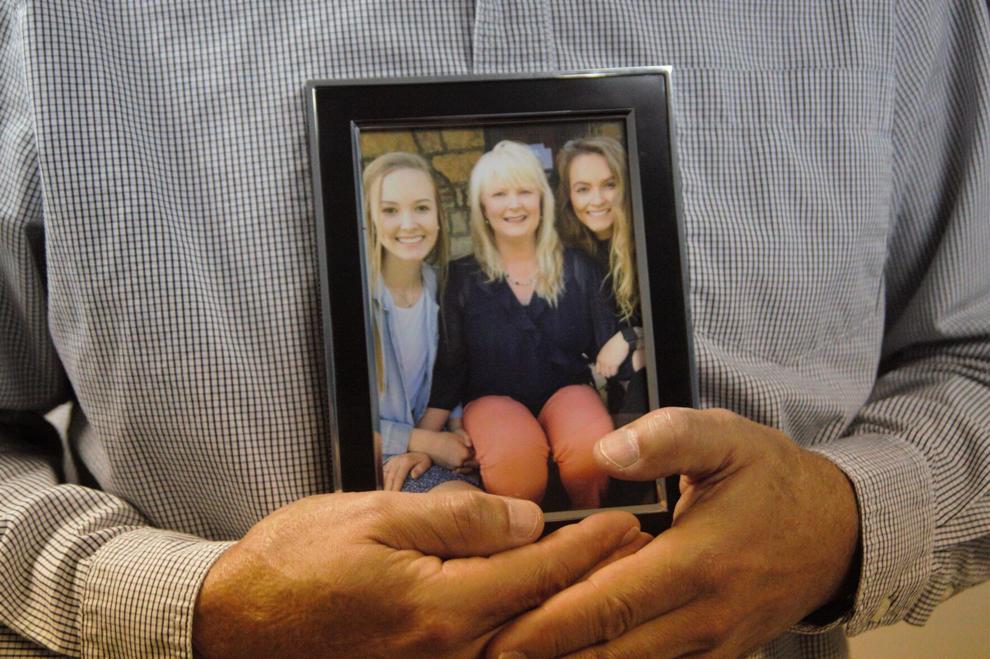 A tube ruptured. Sizzling hot steam quickly overcame a small vent, and bombarded Spence.
"It sounded like a freight train," he said. "The steam knocked me down. My face, my neck were burnt instantly. I turned and balled up into a ball."
"Steam cools rapidly, but that turns to scalding hot water," Spence said. "My clothes became saturated."
Spence, who said he had not attended church regularly in about a decade, prayed.
"I said, 'Almighty God, don't let me die, not like this,'" Spence said.
Blinded, he could not see.
"I stood up on my feet, reached out my hand," he said. "I could hear my friends up above, screaming. I grabbed the ladder, and began to climb."
A friend reached into the shaft, which they called the pit, and helped Spence from what must have seemed like the pit of hell.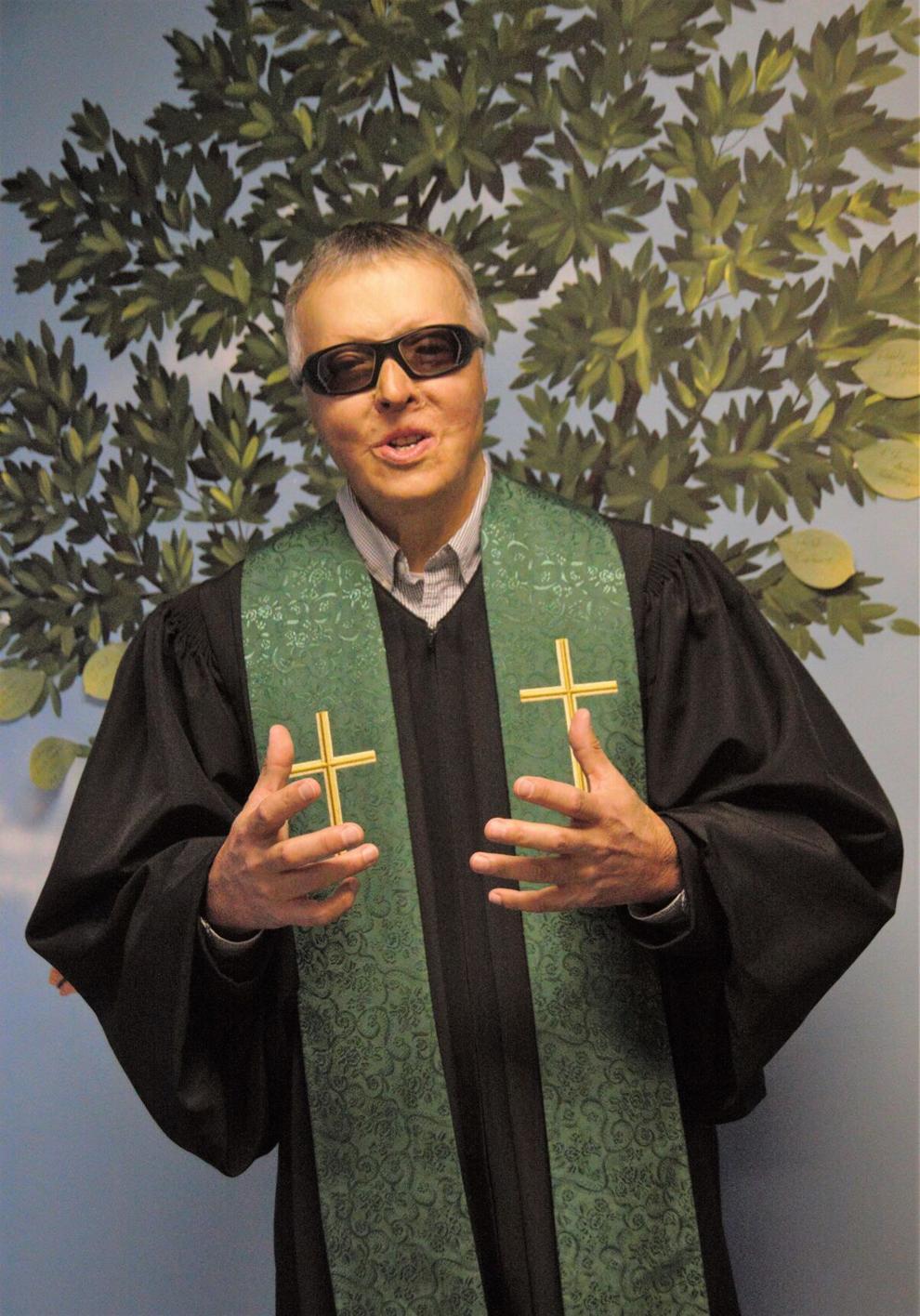 "He grabbed my shoulder, and burned his wrist just from touching my shoulder," Spence said. "I kept saying, 'I can't see. I can't see.'"
The frames of his glasses were still on his face. Its lenses, he said, were never found.
"They cut my clothes off, and my friends said they could literally see my skin dripping off my arms," Spence said. "I was in the Abingdon hospital within 30 minutes. Some of my colleagues said, 'We'll never see him again.'"
Spence spoke while seated in his office at Reynolds. A blue-sky mural fills a wall behind his desk. A birdhouse, painted into the mural, reads: "Hope, Peace, Faith." A lone butterfly flies to a solitary in-bloom tree.
Across the room there's a Keurig coffeemaker, books including a Bible on a table, and his robe upon which a pair of crosses are embroidered into the fabric. His degrees from Emory & Henry College and Hood Theological Seminary occupy a wall that faces the table.
On his desk, a small framed photo of his wife and daughters Dianna and Autumn "A.J.," rests beside a jar of salt. He pointed to the photo.
"They are everything to me," Spence said.
Spence experienced second and third degree burns over 65% of his body. Shortly after admittance to the hospital, he fell unconscious. But then he awoke.
"My body was trembling in pain," he said. "I thought I was in hell. I was on a ventilator. In that darkest moment, my father was told he couldn't see me."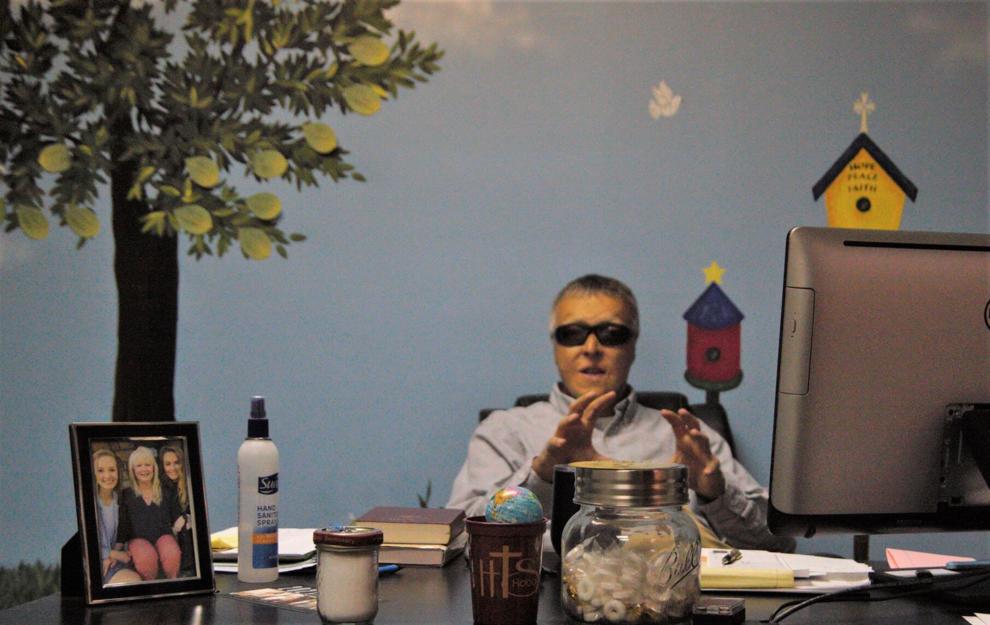 "When I woke up, I heard him say, 'Scotty, you're gonna be OK,'" Spence said, his voice breaking upon recollection. "'I'm here with you, son.' I drifted back to sleep." He was the one…he was the one that…his voice was the one that God used to tell me I wasn't in hell."
Imagine the odds. Life for 25-year-old Scott Spence teetered in the balance.
"I was given a 5% chance to live," he said. "At one time I had double pneumonia, renal failure, and was septic. I had 19 reconstructive surgeries."
Years of extensive rehabilitation followed.
In the aftermath of his life-changing injury, Spence regained much of his sight and turned to church. By 2001, he was preaching. He graduated with honors from Emory & Henry in 2011 and then Hood Theological Seminary in 2015. He became pastor of Reynolds Memorial UMC in July 2020.
"My identity is not one of scars and dark glasses," Spence said. "My identity is in Jesus Christ. God saved my life. Do you want to know why I live the way I live?"
Spence, dark glasses on, leaned forward. He pointed at the photo of his wife and daughters.
"Right there," Spence said. "She said, 'Scott, I'm not the typical wife.' I said, 'I'm not your typical pastor.' I think we'll be OK."