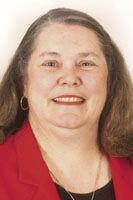 Recently the haunting strains of "O Come, O Come, Emmanuel" settled upon us as we drove. I was reminded of the meaty lyrics. Particularly intense to me is the first line in the first stanza.
"O come, O come, Emmanuel, and ransom captive Israel."
During this season of the year most Christians focus on Jesus and the indescribable impact his life and his sacrifice have made on each of us.
But is individual salvation the theme throughout the Bible?
In order to find the answer we'll need to step back a little bit — all the way to Genesis!
God shows he is looking for people willing to serve him. In Chapter 5 we meet Enoch, a man who "walked with God," and in Verse 29, we're introduced to Noah. (KJV throughout) Then, in Genesis 11 we are introduced to a spiritual giant of a man, Abraham.
Abram (later changed to Abraham) followed God faithfully. And once God saw Abraham's faithful heart of obedience, he promised a blessing that would extend beyond Abraham's own family. In Genesis 12:3, God promises, "and in thee shall all families of the earth be blessed."
This prophecy and promise are pivotal. Let's see how.
In Chapter 22, God expands with this messianic prophecy. In Genesis 22:8, Abraham explains to Isaac that "God will provide himself a lamb" for the offering. And indeed he does, both then and many years later, in the sacrifice of Yeshua.
Once God chooses to work in a special way with Abraham, he stays faithful to his chosen offspring, Isaac and Jacob. He promises to bless their line with incredible numbers of children and multiple other blessings through the generations.
Later he chooses King David's line to work through, and from him springs forth the Messiah himself.
In Isaiah 42 and 49 God describes His faithfulness to Israel (Zion) and His plan to save the whole earth. God's plan was to bless Jews and Gentiles alike by working through the Jewish people!
God had this plan before the foundation of the world (see Matthew 13:35 and 25:34, among others) to bring salvation to all mankind.
And he worked through the patriarchs and the nation of Israel to produce the anointed One, the Messiah, and he has never forsaken them. (see Romans 11.)
The disciples obviously expected Yeshua to usher in his kingdom then. But don't confuse delay with cancellation.
From Genesis through the very end of Revelation, Israel sits squarely at the center of his plan.
We should rejoice and give thanks for what Messiah has already done in the world and in our lives. But let us not lose sight of what he still plans to do through his chosen people Israel at the end of this age.
Susan Fiedler has served as co-pastor of congregation Beth Shalom. She can be emailed at bethshalom@charter.net.