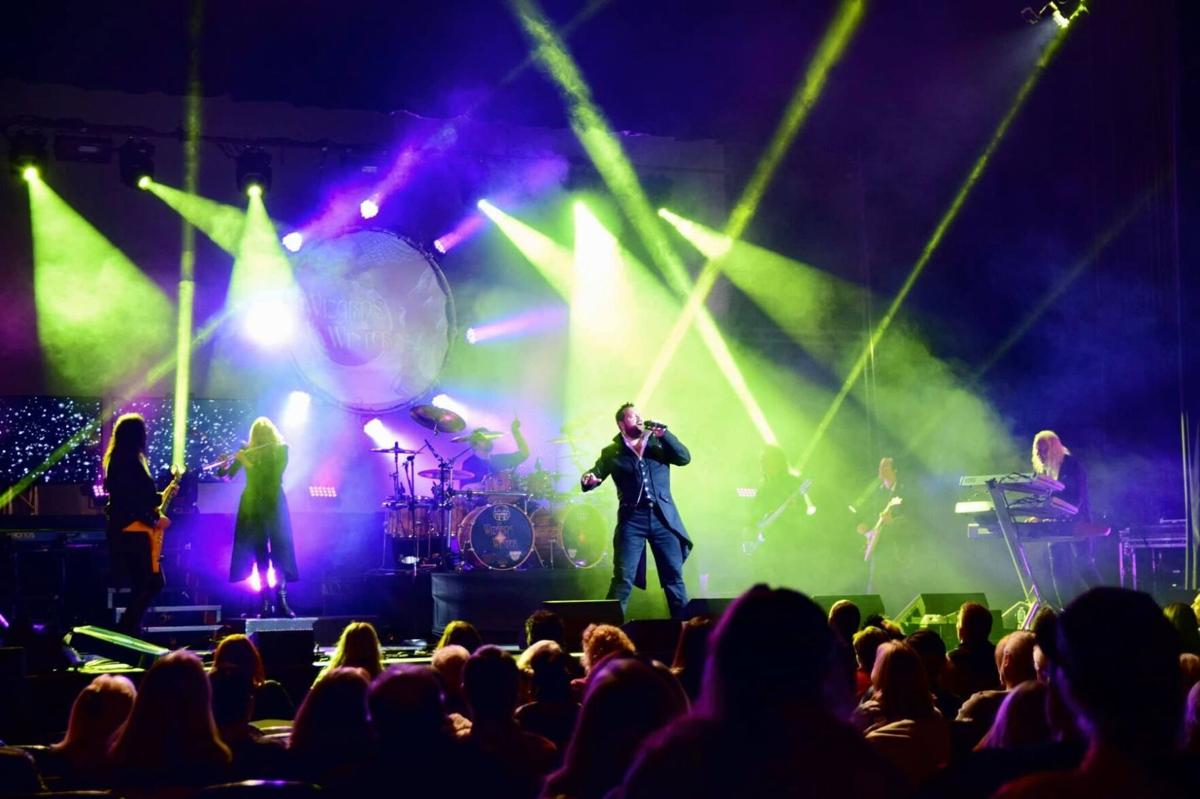 Rock operas date back to the 1960s. Rock operas set to Christmas themes with Paul O'Neill's Trans-Siberian Orchestra began in the mid-1990s.
O'Neill's dead, TSO continues, and both influenced Scott Kelly's Wizards of Winter.
Witness the grandeur of The Wizards of Winter at The Cameo Theater in Bristol, Virginia on Friday, Dec. 3. Heavy metal rock blends with classical music for a dramatic take on Christmas.
"I think it's the family feel of it that makes it work," said Scott Kelly, by phone from his home in New Jersey. "It's the messaging that Christmas is about family, friends and loved ones."
Kelly and wife Sharon Kelly founded The Wizards of Winter during the winter of 2010. They wanted to give back to a food pantry in their hometown, so they started a band to play a show to raise money.
"We did a show at this high school," Scott Kelly, who plays keyboards in the band, said. "We performed music of Trans-Siberian Orchestra and traditional Christmas music. I thought, 'This thing has life.' I had never written any music. Turns out, I had a knack for it. Away it went!"
Within a year, The Wizards of Winter released their first album, "Tales Beneath a Northern Star." Opening track "The Arctic Flyer" remains a central point in the band's show today.
"In the show, we take a journey inside a snow globe in search of the meaning of Christmas," Kelly said. "We board the Arctic Flyer. It changes as we release new music."
Comprised of a 12-person band, The Wizards of Winter delve into each of their four albums. Christmas epics featured include "Ebenezer," which was inspired by the famous fictional character created by Charles Dickens in his classic tale, "A Christmas Carol."
"It tells Dickens' story in six minutes," Kelly said. "That's one of the biggest parts of the show. It's rewarding to see magical songs and have people singing along with them."
Kelly, whose band includes three past members of Trans-Siberian Orchestra, led The Wizards of Winter to Bristol nearly two years ago. They performed at the Paramount three days before Christmas in 2019.
"We had a great time at the Paramount right before COVID hit," Kelly said. "Out of the 12 years we've done this, that show ranks in the top three audiences we've had."
Then as now, Kelly parlays a wildly popular concept of story and music.
Years ago, Trans-Siberian founder Paul O'Neill's idea to blend heavy metal and classical with Christmas proved revolutionary. Live shows featured bombastic presentations of dazzling lights and music to match. No one was doing it quite that way. It worked for TSO, and it works for Wizards of Winter.
"The Christmas music is timeless," Kelly said. "If you look at the classical musicians of the 1500s and 1600s, it's the same kind of musicianship required of prog rock musicians. It's what you see reflected in prog rock musicians today."
Listen close. At times Wizards of Winter sound like heavy metal titan Ronnie James Dio with Christmas attached. They're heavy, man. Other times, they'd fit in alongside The Three Tenors, shades of opera intact.
Yet like a new blanket of snow, Wizards of Winter sound reborn each December. They're a Christmas band with Christmas songs with Christmas hope and cheer.
"I think the world needed something fresh," Kelly said. "When you write a new metal song or pop song, in a couple of months, it may be gone and forgotten. With Christmas songs, they tend to last."