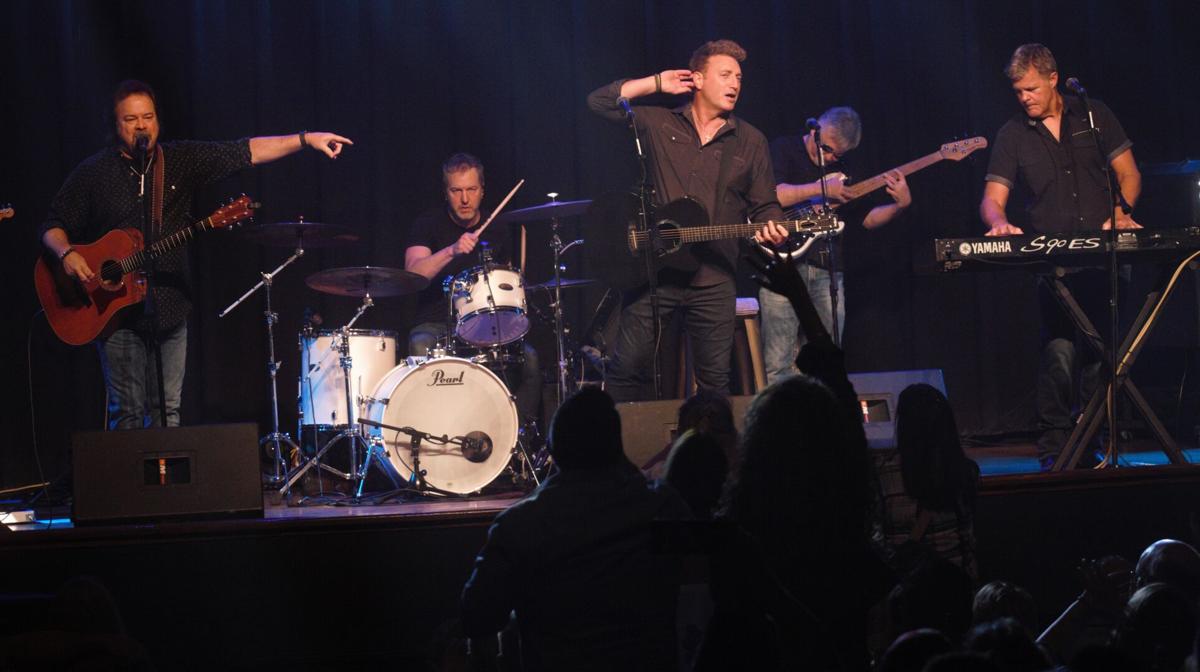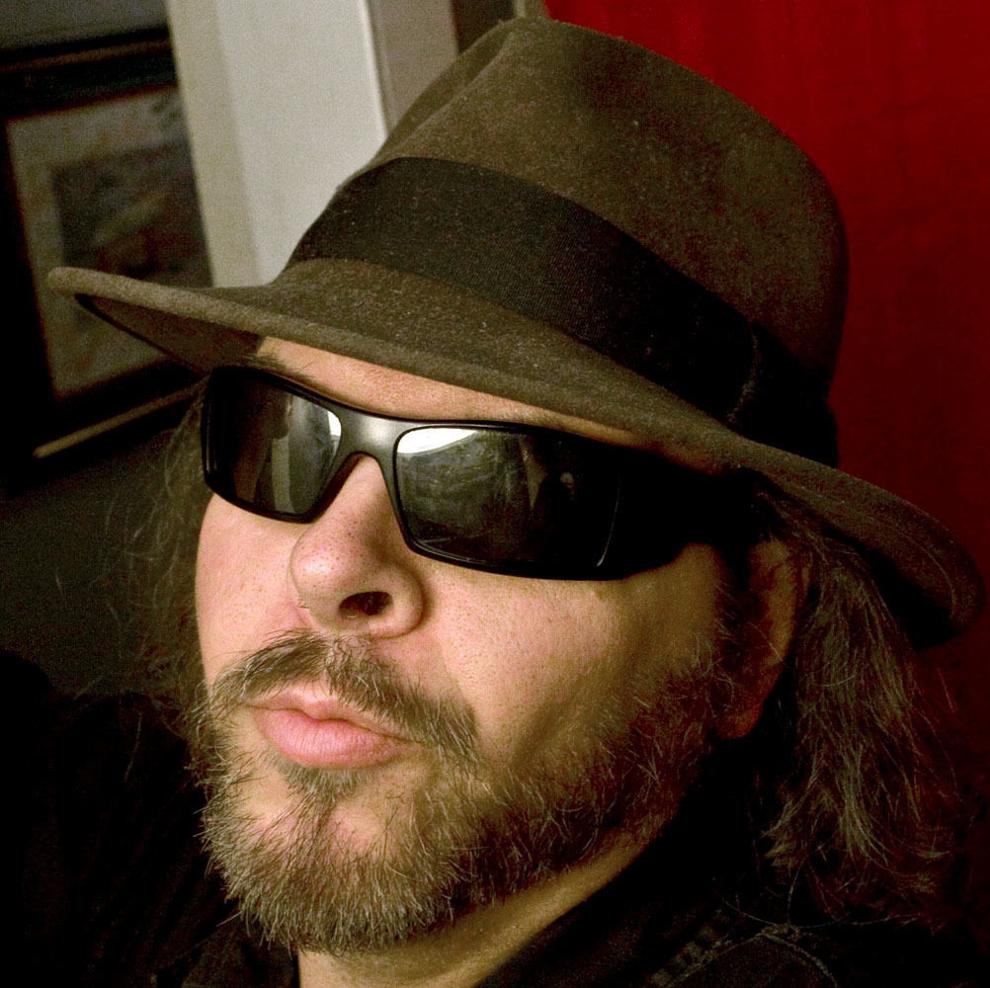 Paramount-Packed Week
Diamond Rio
Instead of "One More Day," fans of Diamond Rio may be singing for one more ticket if they don't hurry.
Tickets are almost gone for Diamond Rio's visit to the Paramount Center for the Arts in Bristol, Tennessee, on Saturday, Oct. 9. After several pandemic-plagued postponements, Diamond Rio time has arrived.
Diamond Rio formed in 1984. Five years later, they signed with Nashville's Arista Records label. Two years later, their debut album yielded five hit singles, including their first No. 1, "Meet in the Middle." Stars were born. During the decades that followed, the country group earned one Grammy and 14 Grammy nominations — and one nearly sold-out show in Bristol.
---
Jim Messina
Jim Messina's fingertips bear imprints of history. He touched rock 'n' roll legend and lore as producer, singer, guitarist, bassist and originator.
Now Messina's prepared to touch an audience at Bristol's Paramount on Sunday, Oct. 10. Excellent tickets remain available to experience music history. From Buffalo Springfield to Poco, as well as Loggins and Messina's "Your Mama Don't Dance," Jim Messina has lived a charmed life of music.
A native Californian, Messina worked as a producer for folk-rock supergroup Buffalo Springfield. As the band splintered, he stepped in to play bass. When they split in 1968, Messina co-founded country-rock pioneers Poco, who subsequently influenced such world-changing groups as the Eagles. Three albums later, Messina left to join Columbia Records as a producer. The label asked him to work with Kenny Loggins. Together, they forged pop-rock mastery on such tracks as 1972's "Your Mama Don't Dance."
---
Sebastian Bach
Thirty years ago, a hair metal band named Skid Row issued its bestselling album "Slave to the Grind." Sebastian Bach sang lead on those songs.
Fired from Skid Row in 1996, Bach has for more than two decades toured as a solo artist with the songs he helped create. Which brings him to the Paramount and Bristol on Wednesday, Oct. 13. Now he's touring in honor of the 30th anniversary of Skid Row's "Slave to the Grind" LP.
Skid Row released "Slave to the Grind" on June 11, 1991. Their second album proved to be their most successful. To date, the album has sold more than 2 million copies. His blond mane now more gray than blond, Bach, and the piercing voice that marked such songs as "In a Darkened Room," remains well intact.
---
Music Notes
Their bus idled steps from the backstage door of The Cameo Theater in Bristol, Virginia, on Saturday night. They are The Frontmen of Country. Comprised of singers Larry Stewart, Tim Rushlow and Richie McDonald, all three were former singers of respective million-selling groups Restless Heart, Little Texas and Lonestar.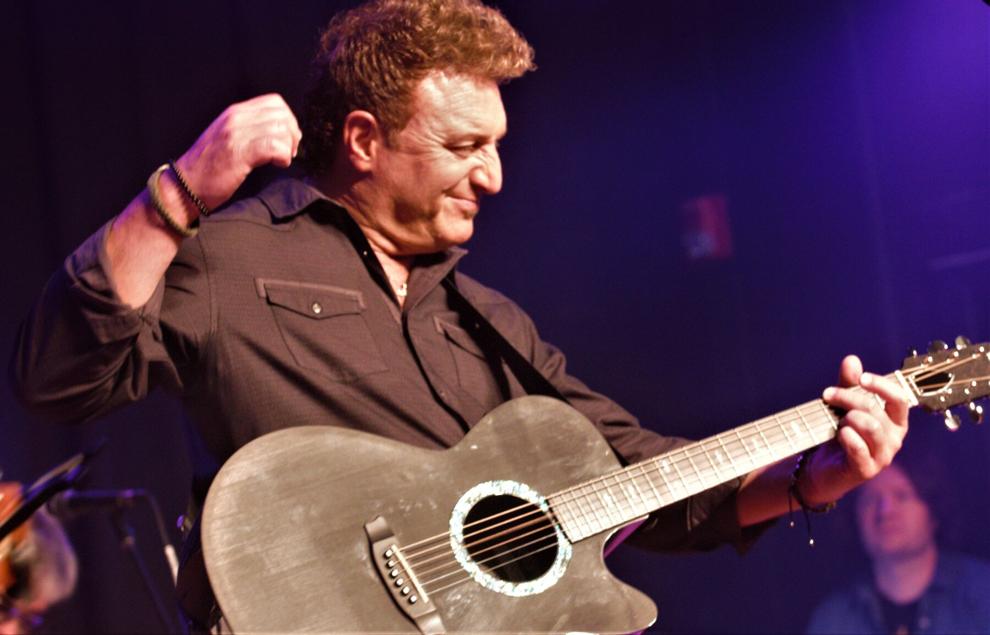 At 8 sharp, the three appeared onstage to begin a nearly two-hour love fest with the eager and attentive audience. Stewart and Rushlow played acoustic guitar while McDonald chimed in on piano and guitar. All three traded lead vocals and accompanied one another on harmony. A three-man band of electric guitar, bass and drums backed them up.
But for three songs, the evening's set list was comprised of Restless Heart, Little Texas and Lonestar tunes. Stewart started with "Wheels," a chart-topping song for Restless Heart in 1988. McDonald followed with Marc Cohn's "Walking in Memphis," which Lonestar spun into a top 10 record in 2003. Rushlow responded with Little Texas' "Amy's Back in Austin" from 1994.
Throughout, The Frontmen of Country weren't so much country as they were rock — and particularly pop. That's fine. Each singer excelled in hitting vocal highs and engaging with lyrical nuances. Take McDonald's rendering of 2001's "I'm Already There." Lush and quiet, his piercing voice echoed the pain with which he wrote the song during a years-ago tour with Lonestar while missing his little boy.
Pop balladry fluttered to the forefront courtesy The Frontmen of Country. By the time of Rushlow's revisiting of Little Texas' sumptuous "What Might Have Been," people were slow-dancing near the stage.
Bristol loved The Frontmen of Country, and they loved Bristol. For instance, as McDonald wove romantic magic with "Amazed," a couple danced in the lobby. Others sat in the seats and held hands. Some mouthed the lyrics while a handful sang along.
By the end of the show and their planned encore, Lee Greenwood's "God Bless the USA," Bristol wanted more. Seriously, folks, The Frontmen of Country intended to end the show right there. But the audience stood their ground and cheered loudly enough to compel one more song.
The Frontmen of Country obliged. An ad-libbed flight through Alabama's "Mountain Music," during which jubilation flowed like a cool mountain creek from the audience to the stage, capped an evening best described as monumental.
"Next to my hometown," Rushlow said, "this town is the baddest, coolest town in America."
---
Powerhouse Shelby Lynne provides four barnstormers during this week's free MP3 downloads. Simply try www.pastemagazine.com/noisetrade/music/shelbylynne/then-now-ep. Find Lynne's "Then & Now" EP. Comprised of such odes as a soul-stirring "Leavin'" and the emotion-packed "Paper Van Gogh," Lynne's voice rises to the forefront to throttle attention from word one.