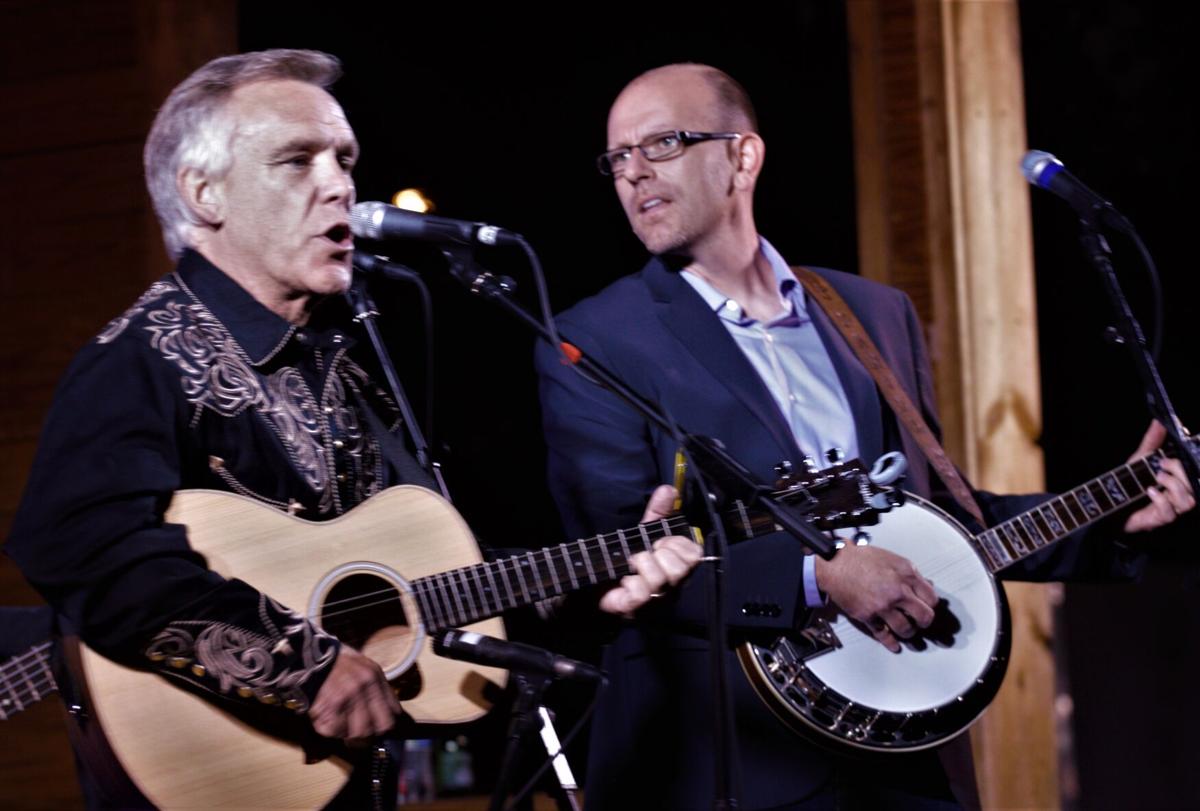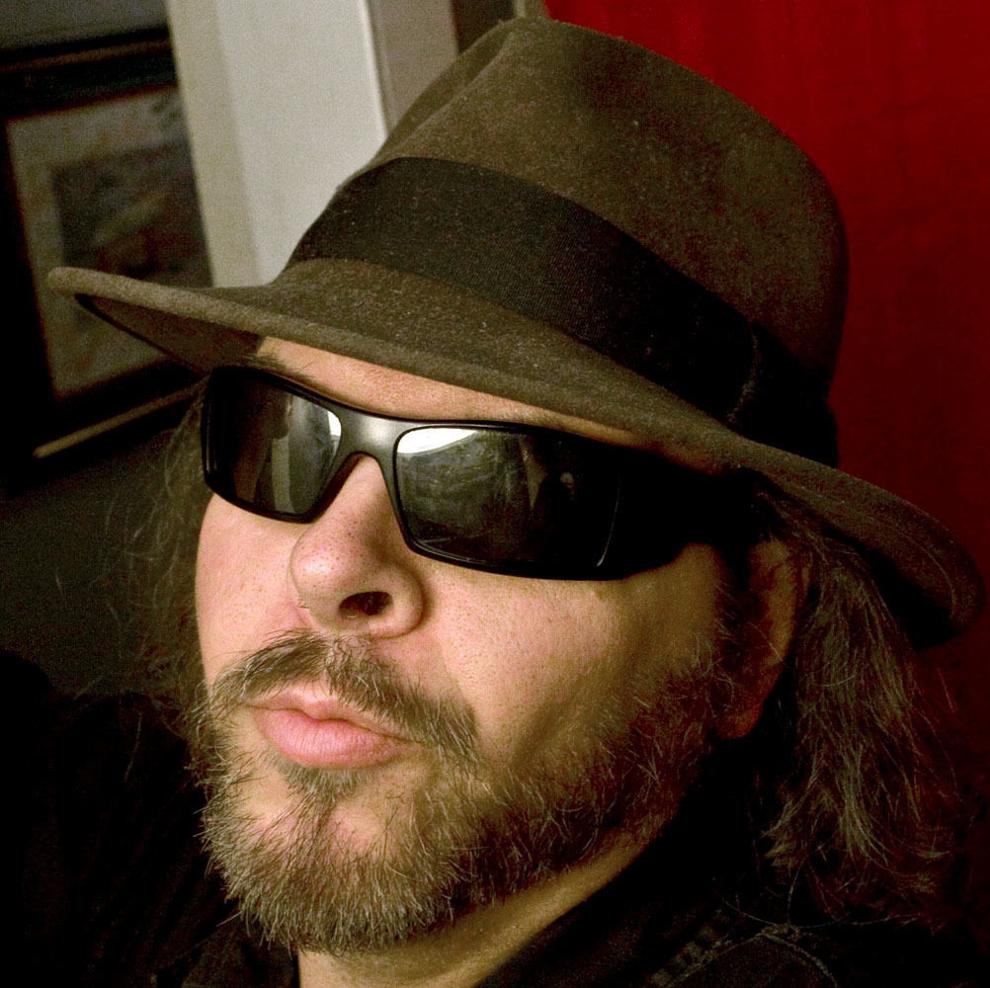 Sister Hazel
Somewhere between country's ragged edge and rock's Southern point lives the fan-friendly music of Sister Hazel.
Nearly 30 years packed into their saddlebags, Sister Hazel makes its Cameo Theater debut tonight, Thursday, Sept. 30, on the Virginia side of State Street. Led by lead singer Ken Block, Sister Hazel remains remarkably intact.
Formed in Gainesville, Florida, Sister Hazel struck national success in 1997. Signed to Universal Records, their album "…Somewhere More Familiar" earned million-selling status. The band's biggest hit, "All for You," nearly cracked Billboard's Hot 100 singles chart. Ten albums into their career, Sister Hazel reach into realms of country, blues and alternative rock.
---
Song of the Mountains
Neither Wayne Henderson nor Jeff Little wear superstar upon their sleeves. They look like your neighbors, carry on like your friends and play music as masters.
Humble countenances belie the music of Wayne Henderson and Jeff Little. Hear them during Song of the Mountains on Saturday, Oct. 2, at the Lincoln Theatre in Marion. Grain Thief, a bluegrass band based in Boston, opens the show.
Henderson earned worldwide renown as a maker of guitars. They are widely coveted, and even rock guitar god Eric Clapton owns one. So does Country Music Hall of Fame member Vince Gill. But paired with pianist Jeff Little, humble Henderson performs attention-riveting music of the mountains. His guitar playing, precise though not showy, embodies clean picking. Whether it's "Steel Guitar Rag" or perhaps "Jerusalem Ridge," Henderson plays as a man steeped in tradition.
---
Tim O'Brien Band
Life lives in the timeless and oft-timely tunes of Tim O'Brien.
A troubadour who defies simple categorization, O'Brien returns to the Down Home in Johnson City on Thursday, Oct. 7. O'Brien's latest album, "He Walked On," exhibits sweet country tones and twang alongside remnants of bluegrass amid general depictions of Americana.
O'Brien took his first breath in Wheeling, West Virginia. Music in church then Doc Watson on television led him down music's road. He came to national prominence in the late 1970s with progressive bluegrass's Hot Rize. By the 1980s, his songwriting acumen led to hits for Garth Brooks and Kathy Mattea. His nearly 20 solo albums brand O'Brien as an adventurer of music, one who never settles while in search of ever more elusive sounds.
---
Music Notes
The air was cool, the music even cooler.
That's the vibe that reverberated courtesy Merle Monroe last Friday night in Elizabethton. Led by lead singer Tim Raybon and banjoist Daniel Grindstaff, the six-man country and bluegrass hybrid band helmed opening night of the idyllic Covered Bridge Days.
Two weeks after the enormously successful 20th anniversary of Bristol Rhythm & Roots Reunion, Merle Monroe provided a whirlwind of music. For 90 minutes, they entertained with a 23-song set designed to get the audience on their feet and wear them out.
Hammer down, Merle Monroe opened with an original, "I'm Leaving Town Tonight." A No. 1 bluegrass song from early this year, the burner established Raybon's tightrope taut vocals and Grindstaff's riveting banjo leads for the evening.
A dizzying array of hits followed. They reached into buoyant country catalogs for such timeworn nuggets as Don Williams' "Some Broken Hearts Never Mend" and Merle Haggard's rarely covered "Kentucky Gambler."
Some folks sang along. All seemed to marvel at Merle Monroe.
Two albums to their credit, Merle Monroe dipped into each throughout the night. From their first, 2019's "Back to the Country," they selected Haggard's "Hungry Eyes." From their latest LP, "Songs of a Simple Life," the harmonies-heavy band selected such Raybon originals as "Hello Sunshine" and "Goodbye Marie."
Kids danced near the stage. Older folks sat huddled under blankets on the early fall night. In the distance, the Doe River lazed in reflected starlight.
Meanwhile, Merle Monroe embodied its name. From Merle Haggard's example, they shared such heart-tuggers as Hag's "Silver Wings" and "Mama Tried." From Bill Monroe, they turned to one of the bluegrass master's finest, "Blue Moon of Kentucky."
Raybon sang high and sometimes lonesome. Augmented by Grindstaff's Osborne Brothers-influenced vocal harmonies, the pair led a crackerjack band that included Kingsport's Derek Deakins on fiddle and North Carolina's Kevin Richardson on guitar.
As with Haggard and Monroe, Merle Monroe forged a mark on Friday night. Its small-town sound left a big-heart feel.
---