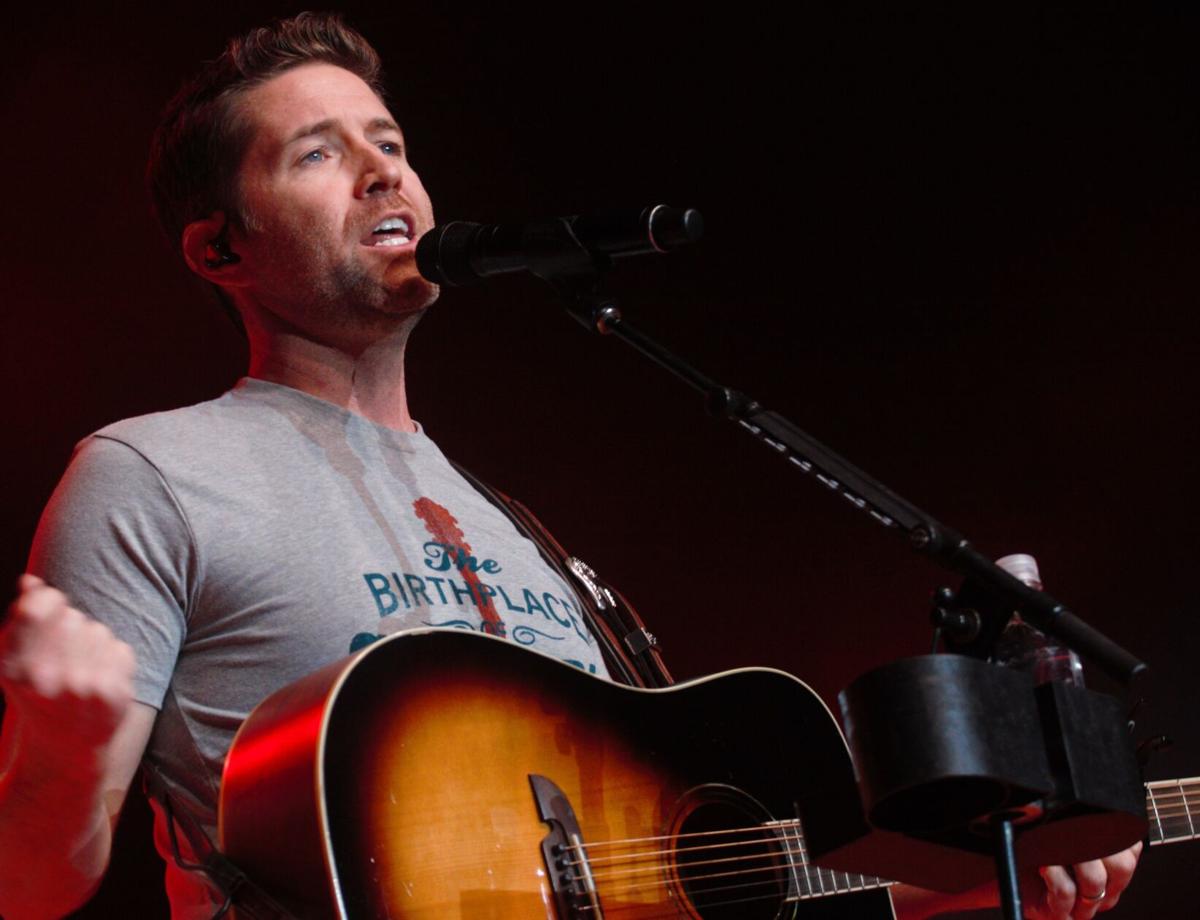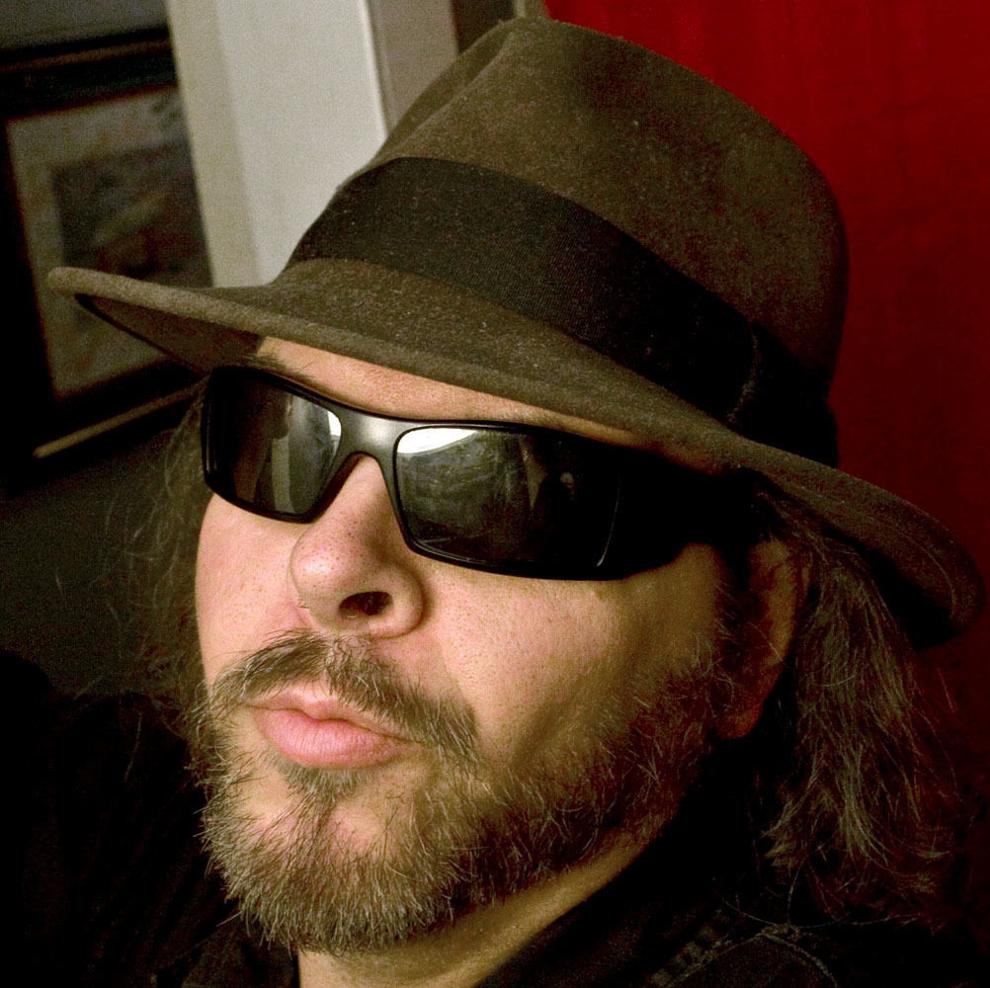 Josh Turner
There's a long black train that seems to carry Josh Turner's canyon-deep baritone to victory.
A voice for the ages, hear Turner when he returns to Bristol. He'll make his Paramount debut on Friday, Oct. 15. More than four years after the "Long Black Train" country singer wowed a Viking Hall crowd, his much-ballyhooed return accompanies Turner's new Christmas album.
Just don't expect Christmas music when Turner occupies the Paramount. Turner's recorded past may have peaked with 2003's million-selling "Long Black Train," but quality has not stagnated for the barrelhouse singer. Albums including "Your Man" and "Deep South," as well as his new "King Size Manger" Christmas album, permeate with Turner's penchant for captivating songs.
"It never gets old," said Turner. "That's the beauty of songs. There's a magic to them."
---
Kentucky Take Over
Tennessee's Volunteers play Kentucky's Wildcats in three weeks for an SEC football showdown.
But first comes the Kentucky Take Over. Led by thunder rockers Edgar Red and Wyld Ryde, the Kentucky Take Over invades Capone's in Johnson City on Saturday, Oct. 16. Based in Louisville, Kentucky, Edgar Red and Wyld Ryde provide a hefty one-two heavyweight punch.
Edgar Red neither runs nor throws the football, but the band swings some mighty heavy metal lumber. Likewise, Wyld Ryde. Each band of rowdies emerged during the past decade as forceful throwbacks to times when hard rock was king. But these guys play not as if from some mighty throne; they play as if born from the garage. They're dirt under the nails, grease to their elbows rock who will rattle any walls asunder.
---
Appalachian Road Show
Appalachian music defines as culture paired with melody and lyrics that parlay Appalachian stories of its people and place. It's not simply bluegrass and banjos.
Enter Appalachian Road Show. Led by Barry Abernathy and Jim VanCleve, culture-rich Appalachian Road Show embark upon Johnson City's Down Home on Thursday, Oct. 21.
As featured on their album, "Tribulation," Appalachian Road Show embody wide aspects of Appalachian music. Bluegrass elements jibe with backwoods folk and raw-boned gospel music.
"This is not an old-time band of bluegrass, but it is about Appalachian music and culture," said Barry Abernathy. "Like a lot of old mountain traditions of farming and quilting, this music was handed down, too."
---
Music Notes
State Street teemed with music and people on Saturday night. On the sidewalks and in the glow of streetlights and headlights flowed people going to and coming from venues that tilted as if they were jukeboxes filled with live music.
Country music twanged from one end of State Street, rock music the other. While country's Diamond Rio played to a near-capacity crowd at the Paramount on the Tennessee side of State, '90s rockers Collective Soul fed their Cameo crowd with such gems as 1995's "Gel" on the Virginia side.
In the middle at Quaker Steak & Lube, the Hickory Tree Band attracted attention from the Collective Soul crew and a bevy of bystanders. Fairly loud group they were. Pretty good, too.
Handfuls of people paused for pictures taken in the middle of State Street. A few craned their necks to spy the marquees of the Cameo and Paramount, marvels each. Fellows and women, more than a few dressed for summer than the early fall night, yammered on about this and about that, a handful while seated outside the Stateline Bar & Grille.
Patrons, local and not, drifted into and then out of doors all along and alongside State Street well into the evening. On Moore Street, musicians gathered to record music inside Mike Stephenson's Classic Recording Studio. On 6th Street, a man who appeared homeless, shuffled along his way.
On the corner of Lee and State, a guitar-toting and sculpted singer appeared to sing in silence. Folks in cars and trucks and otherwise passed him by, most without notice, yet one or two took note and seemed to wave.
Meanwhile, the Bristol sign twinkled overwatch it all. A good place to live, indeed.
---